Brought to you by SCOTT Sports 
COVID-19 has affected all aspects of life, and skiing is no exception. Resorts have limited capacity, often shutting out hundreds of skiers at a time. As a result, there has been an explosion in backcountry skiing in all parts of the USA and even the world. 
As many skiers diversify their skiing into the backcountry, one of the most frustrating things can be gear. There are hundreds of skis, boots, and bindings on the market, and it can often be confusing and frustrating to try to coordinate gear for the backcountry across multiple brands. However, SCOTT Sports is one of the few brands that allows you to purchase and coordinate all of your backcountry gear in one place. Here are some of the critical pieces of equipment that I would recommend from SCOTT to enjoy a great day in the backcountry.
Skis
Skis are often considered one of the most important pieces of equipment for backcountry skiing. Without a pair of skis, a beautiful, powdery descent is impossible. 
One of the main drawbacks of backcountry skis is that there is typically a tradeoff between weight and downhill performance (dampening, stiffness, durability, etc). However, SCOTT seems to have brought lightweight construction and downhill performance to an elite level. The Scrapper 105 is what I would recommend for a light, damp daily driver-type backcountry ski.
The Scrapper 105 boasts a full-length Elliptic wood core, unidirectional and triaxial carbon stringers, and SCOTT's 3Dimension sidecut, all of which contribute to an exceptional level of performance considering the ski's light weight, weighing in at only 1700g/ski at the 183cm length. The Scrapper 105 boasts a level of performance similar to that of a resort ski, all while staying within the traditional touring ski weight range. The 105 width gives the Scrapper the versatility to handle all snow conditions that one may encounter in the backcountry.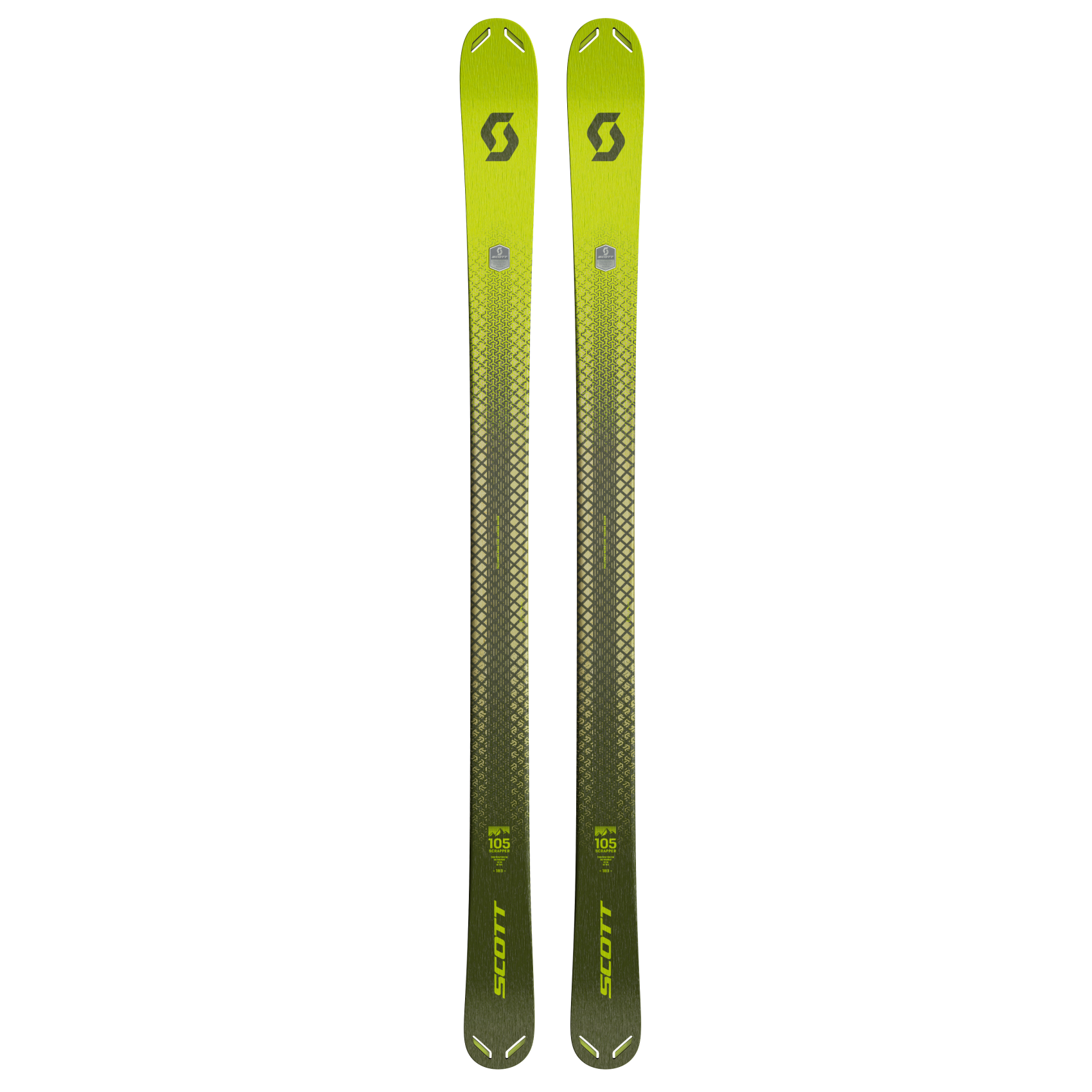 You can read a review from SnowBrains CEO Miles Clark about the Scrapper 105's big brother, the Scrapper 115 here.
SCOTT produces dozens of models of skis. To find the right ski for you, check out their ski selection on their website.
Boots
Good boots can be hard to find. Fortunately, SCOTT makes a variety of boots that can fit the needs of any backcountry tourer. 
The Cosmos III touring boot is SCOTT's primary touring-oriented boot. The Cosmos III comes in size 25.0 all the way up to 31.5, meaning most skiers can find a good fit with the boot. At 1425g per boot, the Cosmos III is light enough for long days of touring, but heavy enough to outperform most touring boots on the downhill. What's the point of walking up if you can't enjoy the ride down?!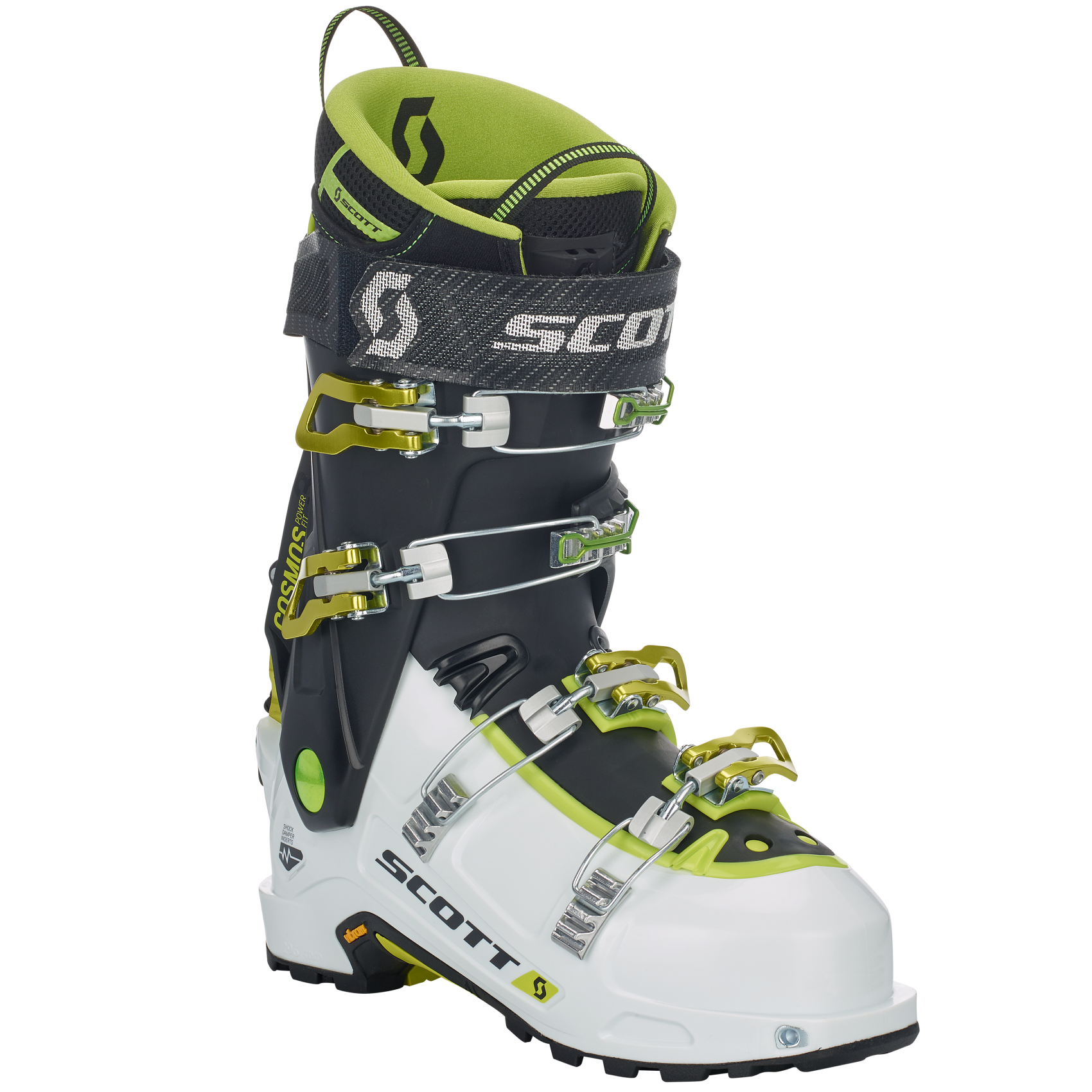 Shop SCOTT's touring boot selection here.
Skins
SCOTT's skins all boast a 65% Mohair, 35% Nylon blend. Nylon skins are very durable and provide superb traction and mohair skins provide fantastic glide. Each on their own makes a mediocre skin, but by blending both types, SCOTT maximizes the benefits of both.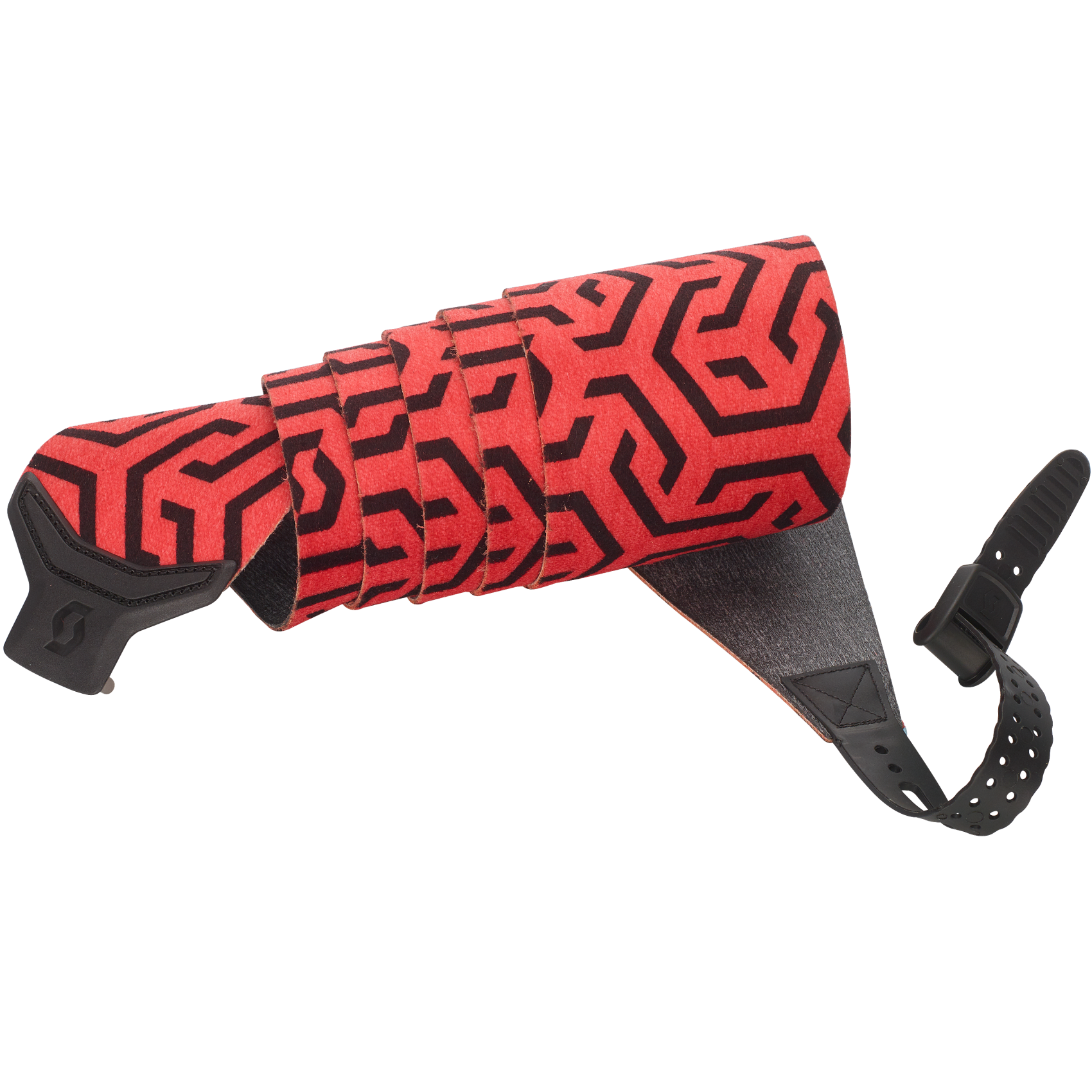 Shop SCOTT skins here.
Poles
In the backcountry, having adjustable poles is a huge advantage. For long traverses across slopes, having your uphill pole shorter than your downhill saves energy and effort. Being able to shorten and stow poles on your pack when bootpacking is an added bonus, as well. SCOTT has multiple different models of adjustable poles. Most of SCOTT's adjustable poles are lightweight and stiff, perfect for any backcountry skier.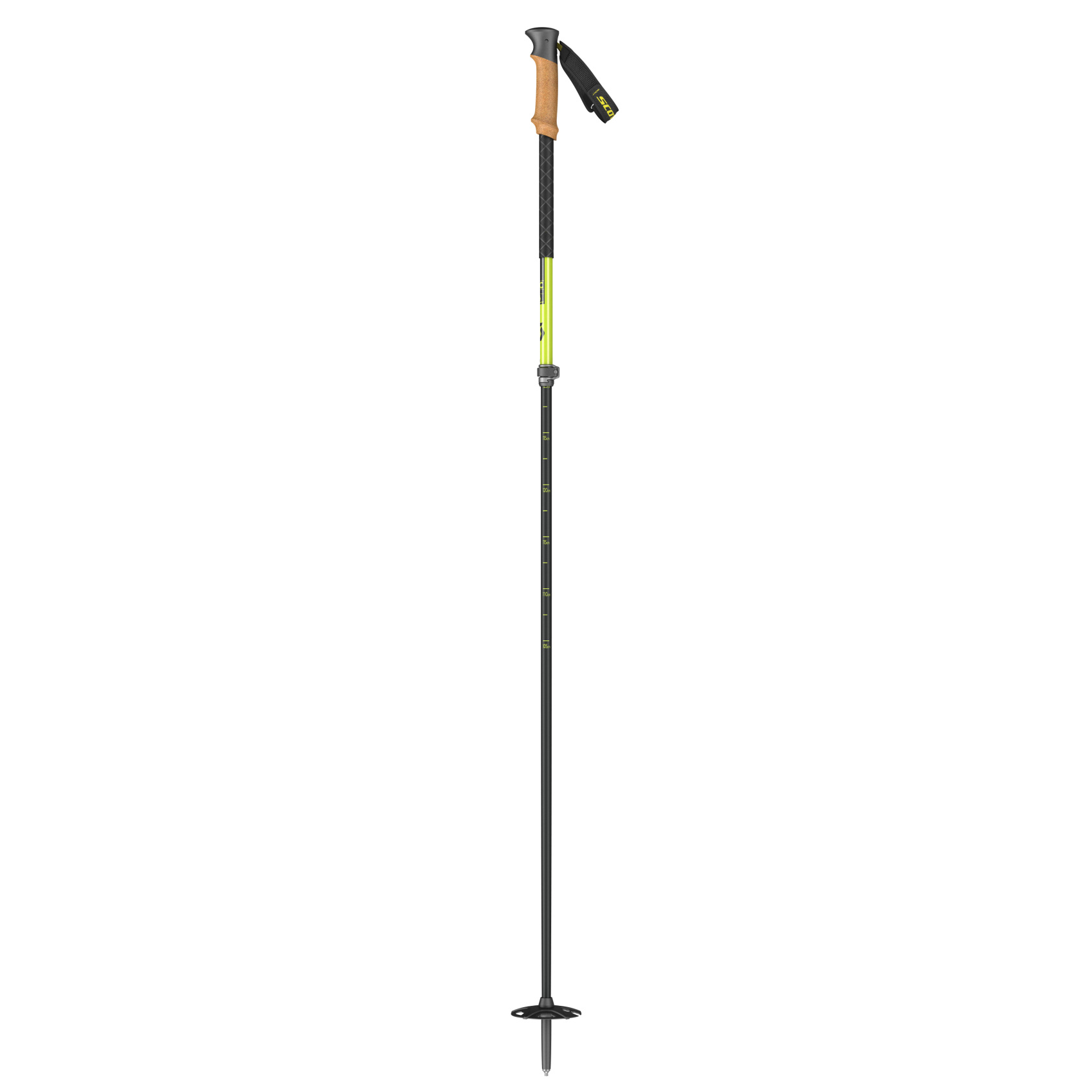 Shop SCOTT poles here.
Backpack
No ski tour is complete without a durable pack, light enough to tour with but large enough to stow any gear you may need to stash away. SCOTT has dozens of different backpacks, all with their own unique purpose.
The Mountain 26 pack is perfect for your average ski tour. The 26-liter capacity is plenty big to store your skins, water, food, layers, avalanche gear, and anything else you need to stow. The durable construction of the pack also makes it great for mountaineering, hiking, or anything else you may need it for!
However, SCOTT's claim to fame in the touring pack industry is their avalanche airbag backpacks. Airbags are statistically proven to reduce fatalities in the event of an avalanche, making the steep price tag absolutely worth it. The packs work by rapidly inflating the airbag using a fan, which increases your surface area and causes you to float in an avalanche debris flow. SCOTT's airbag packs are trusted by industry professionals around the world, including avalanche forecasters and ski patrol.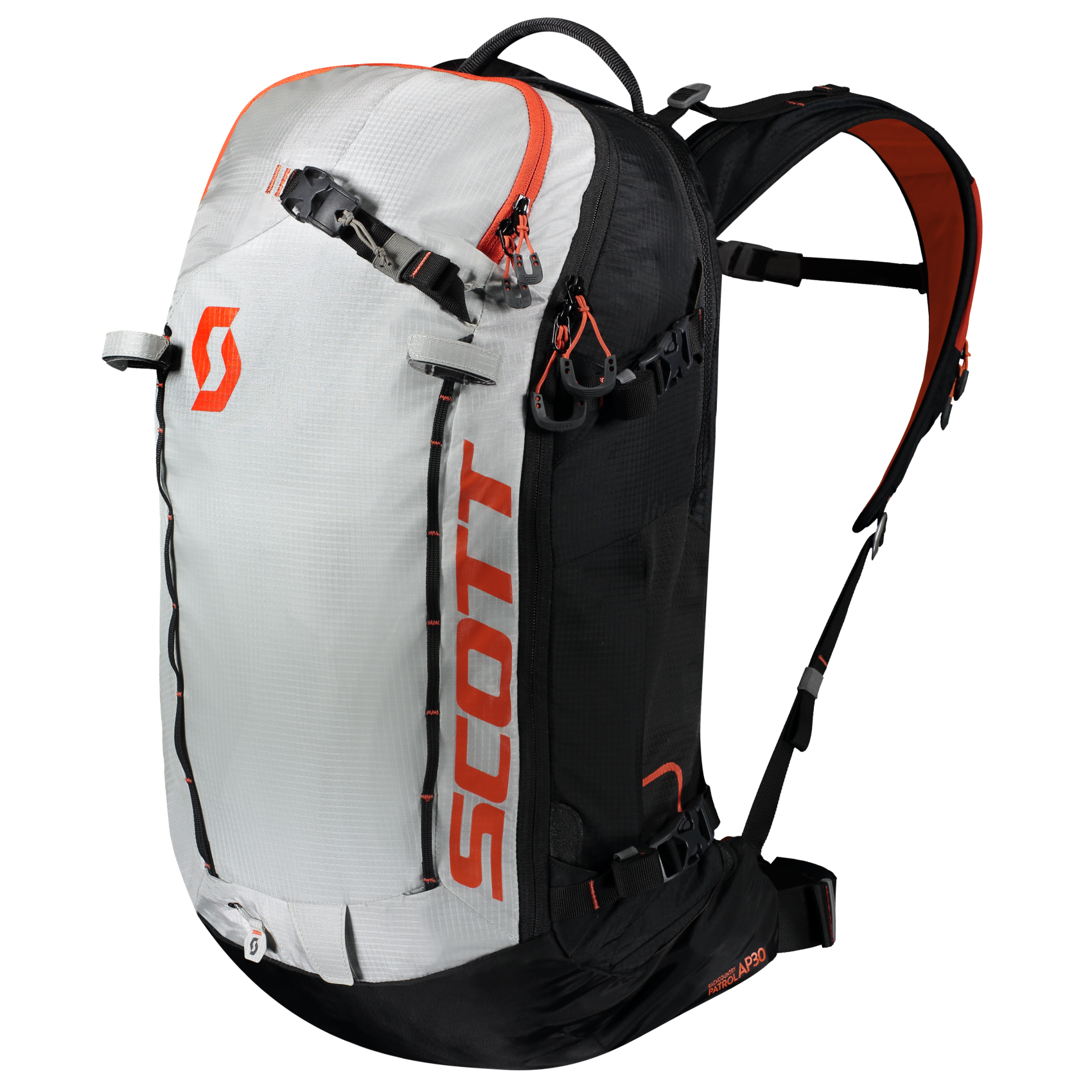 Shop SCOTT backpacks here.
Avalanche safety gear
Unfortunately, SCOTT does not make any beacon models, one of the most crucial pieces of equipment to have in the backcountry. However, SCOTT does produce shovels and probes. The Speed 300 probe is a whopping 300cm long, longer than most probes on the market. The impressive length means that you can find victims buried up to 300cm deep. The Pro shovel boasts a lightweight yet impressively strong aluminum construction, which will allow you to dig out victims as fast as possible. It is absolutely necessary to carry proper safety gear into the backcountry.
Other
Beyond the basics, there are several other items that make backcountry skiing much more enjoyable and safe. 
Sunglasses are an absolute must when touring, as they protect your eyes from harsh UV rays and wind, all while looking stylish while doing so. Shop SCOTT sunglasses here.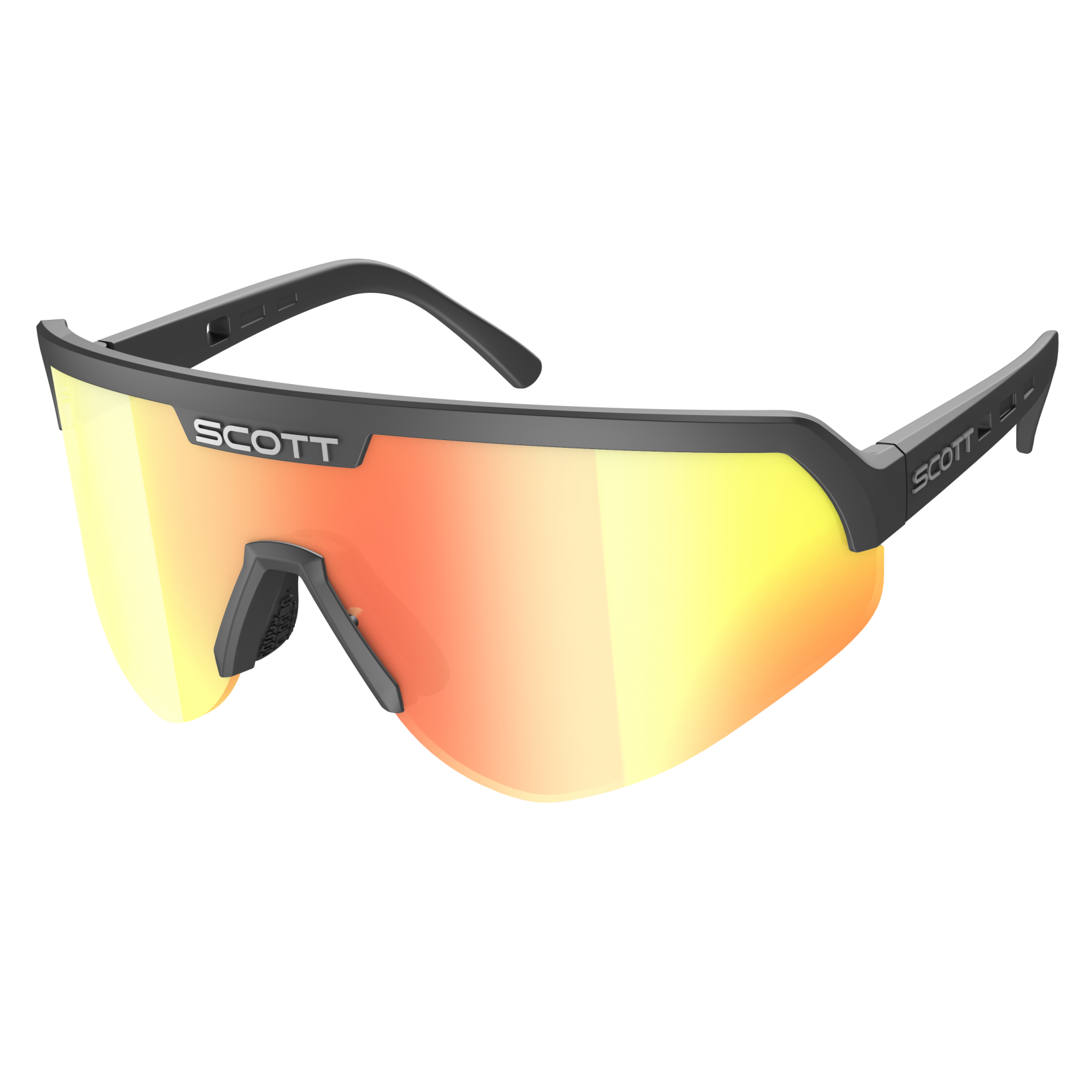 While sunglasses are great on the ascent, goggles are better suited for the descent. Whether it's light powder blowing up into your face, or a harsh fall into deep snow, you'll be glad to be wearing goggles. Some of SCOTT's goggles even feature light-sensitive lenses, meaning you'll be able to see in even the worst of conditions. Shop SCOTT goggles here.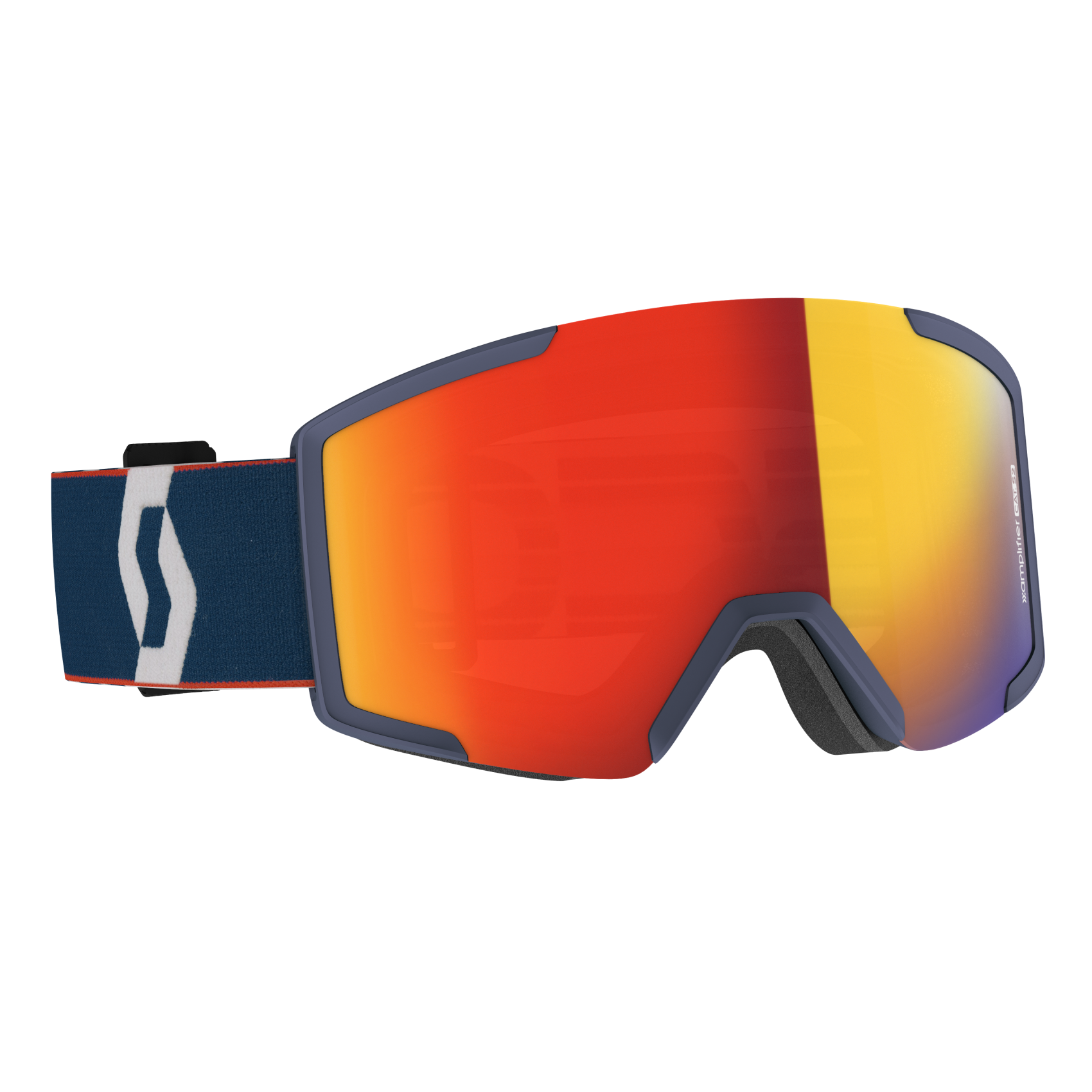 No ski day would be complete without a helmet. In the event of a crash, helmets can prevent traumatic or even fatal head injuries. SCOTT's helmets are light and breathable, but still boast the necessary technologies to keep your head safe in the event of a fall.
SCOTT is a great one-stop-shop company to fit all of your backcountry needs. From skis to goggles, SCOTT has everything you need to have a great day in the backcountry.