Rocky Mountain National Park officials have discontinued active search operations for hiker Ryan Albert, who went missing in the park on Oct. 4 on Longs Peak, due to winter weather conditions making the search hazardous reports the Sky-Hi News.
Albert, a 30-year-old from New Jersey, was last seen on the morning of Oct. 4 by another park visitor around the Granite Pass area heading toward the Keyhole on Longs Peak. Search efforts began on Oct. 5 and an investigation is ongoing.
Investigators said they found limited clues of Albert's whereabouts throughout search efforts, but believe snow, ice and boulders may have hampered important visual clues. In the first few days of searching, teams were able to search higher elevations, including sections of Boulder Field, the Keyhole Route, The Loft, Chasm Cirque, North Longs Peak and Boulder Brook.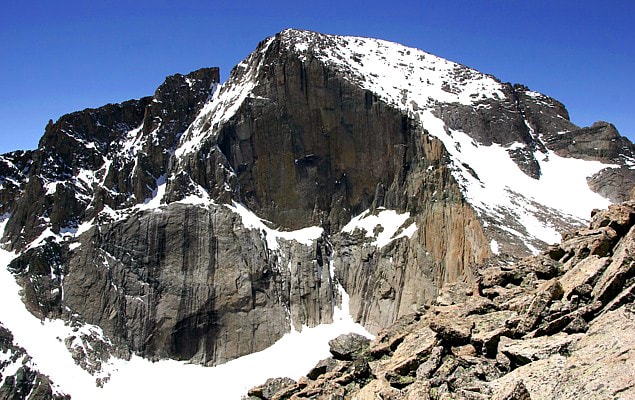 But as the weather worsened at higher elevations, teams worked lower in the search area and, when weather allowed on Oct. 12, a helicopter was used to search the area and record footage, which was reviewed extensively. When conditions allowed, dog teams have also assisted the search.
Teams again searched the upper mountain at Keyhole and the Ledges area from Oct. 18 to 20 but faced deteriorating conditions, such as deep snow, steep icy slopes, and slow travel. The following day a team searched the Chasm Cirque area and used binoculars and spotting scopes to search Lamb's Slide, Mills Glacier, Camel Gully, and the Chasm View fall line.
The investigation continues in the hopes of gaining information regarding his plans on the day of his disappearance. He was last seen wearing grey and black clothing. Search efforts will resume when snow melts and conditions improve.
Anyone who may have had contact with Albert or information on his planned route is encouraged to reach out to park rangers at (970) 586-1204.