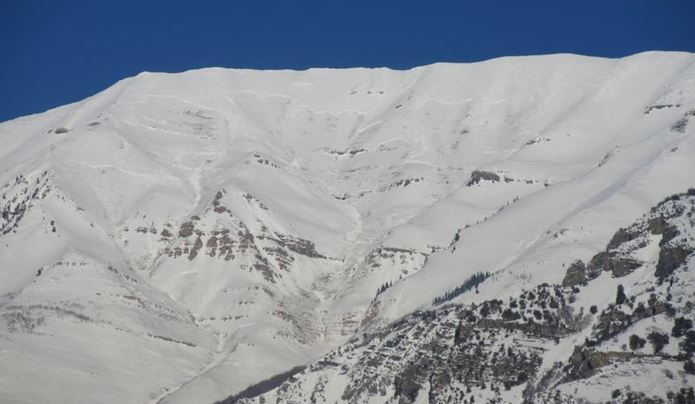 Crews are searching for snowmobiler reported missing following an avalanche on Circleville Mountain, in Piute County, UT last night, reports KSL.
Three men from Washington County were in the "bowl" area on Circleville Mountain near Circleville in Piute County about 5 pm. The area is popular for more advanced snowmobilers, Beaver County Sheriff's Sgt. Glen Woolsey said.
Two of the snowmobilers started to ride to the bowl, Woolsey said, and the man riding behind them saw the avalanche break away and his friends get caught in it. The man couldn't see the two other riders for a "period of time," Woolsey said, but he then spotted one of the men, who was partially buried, emerge from the snow and start waving at him. That man was injured in the slide, but Woolsey did not have additional information about those injuries. The avalanche was reported to be 100 feet wide and 200 feet long.
The other man and his snowmobile had not been found as of late Thursday evening, according to the sergeant. Because of new snow and "danger in the area involved, it would create a major hazard for our search and rescue to go up there in the dark," Woolsey said, so for safety reasons, crews have suspended their search until Friday morning.