Like most resorts, Big White Ski Resort, BC closed a month ago due to the coronavirus. Resort management has done everything in its power to ensure people stay off their slopes. A 19-year-old man was involved in an accident in the resort's Telus terrain park last week, suffering a serious back injury.
"We, as the mountain operator, have done everything humanly possible to ask people to stay away, posted signage, used media strategies, including social, email and word-of-mouth, and still the general public are not listening," the resort said in a press release.
The man called 911 from the terrain park, which has features for boardercross along with jumps, rails, and a half-pipe. Big White's fire department responded to the call, issuing first aid that included a backboard and neck brace, before walking him out and taking him to hospital.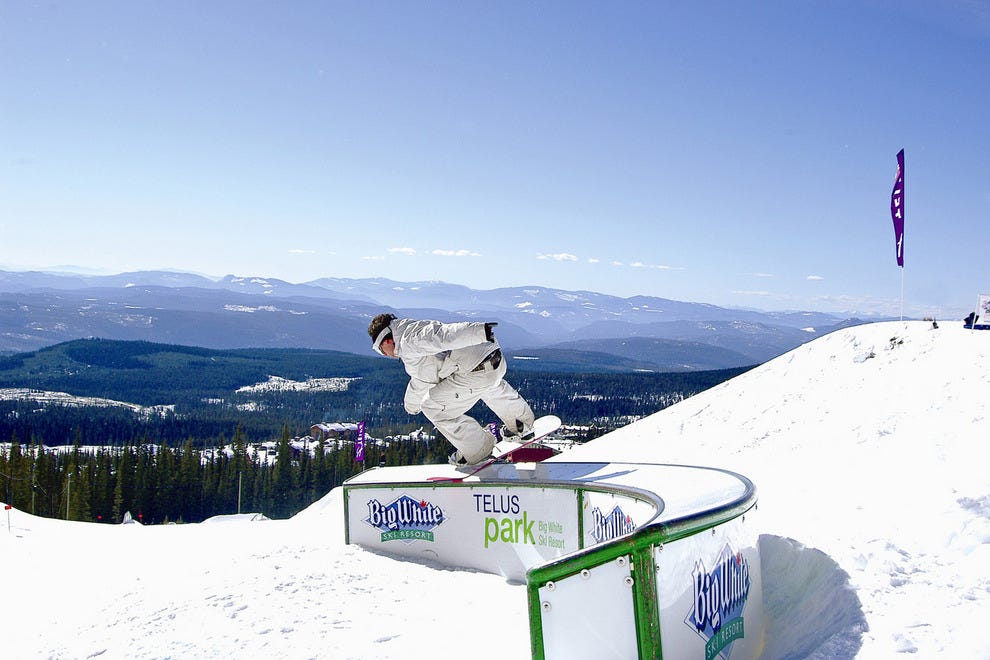 Big White did not hold back condemning the young man in their press release:
"If we truly respect our community and those on the front line that are doing so much to fight on our behalf COVID-19, we once again ask you why?

"We ask you to stay away from Big White Ski Resort. The mountain is closed, the creeks have started to run, the snow is shifting, and it is simply dangerous to be out on a mountain that is not patrolled, groomed, fenced, or managed at this time.

"Please do not venture out on Big White Mountain. You are just putting yourself in danger, and first responders, plus those on the front lines in a position that is not necessary if they are required to provide you with care.

"The message from the mountain is simple. We're closed, please stay away until it is safe to open again."
Big White senior vice-president Michael J. Ballingball added that the incident is "extremely frustrating and, quite frankly, unacceptable".
"So many of us are trying to do the right thing by staying home to bend the curve, but there are a few that break the rules and now tax the health care system," he added.
Big White, located 35-miles southeast of Kelowna, is the third-largest ski resort in British Columbia, after Whistler Blackcomb and Sun Peaks. The mountain summit is at 7,608 ft with a vertical drop of 2,549 ft, serviced by 16 lifts. The mountain receives 295″ of annual snowfall. It has 2,765 acres of overall skiable terrain, with 38 acres of night skiing, making it Western Canada's largest resort night skiing area.