A 56-year-old man who took a long fall while skiing in Highlands Bowl was evacuated off Aspen Highlands, CO via helicopter on Thursday, reports the Aspen Daily News.
Aspen Skiing Co. Vice President of Communications Jeff Hanle said the man "crashed at the top of the Y2 run and slid to the bottom."
Details about the incident Thursday were still coming in, though it was confirmed the skier fell in the Bowl, slid down an unknown distance and was "badly injured," said Alex Burchetta, chief of operations for the Pitkin County Sheriff's Office. Y-2 is hike-to terrain at the top of the ski area.
Hanle said the man was "nonresponsive when patrol arrived, but they were able to perform advanced life-saving measures and got a pulse. They stabilized him and moved him out of the Bowl to the midmountain to be airlifted."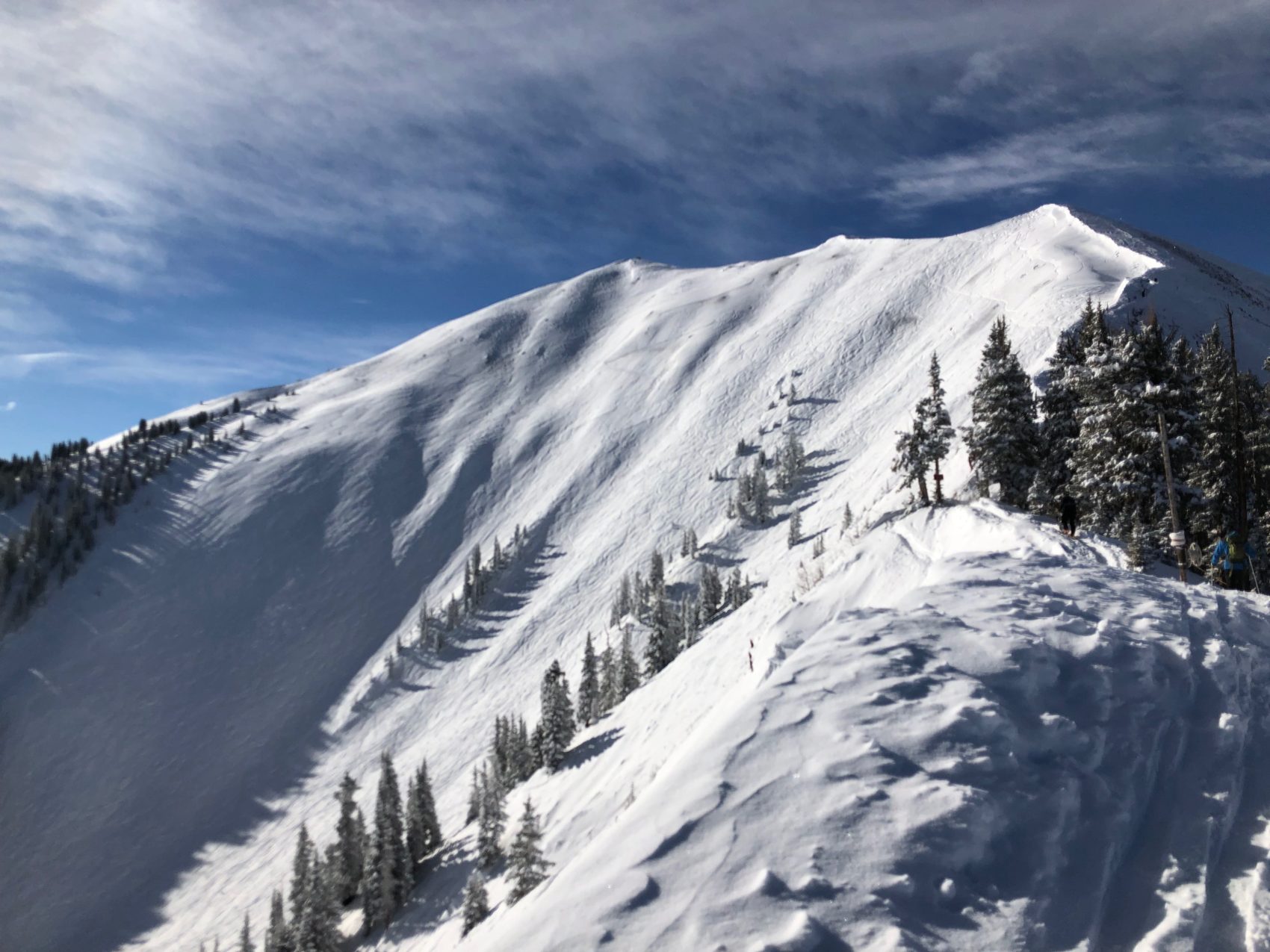 The man, whose name and hometown have not been released, was wearing a helmet and was unconscious when he was evacuated about 1 p.m. and flown out of the area, Burchetta said. The man suffered a "traumatic injury".

A video posted to Facebook by skier Mikey Wechsler shows the rescue helicopter touching down on the flat, mid-mountain section near the runout of Bob's Glades. Witnesses said the helicopter tried to land near the bottom of the Bowl but high winds thwarted attempts.
The helicopter evacuated the man to St. Mary's Hospital in Grand Junction.