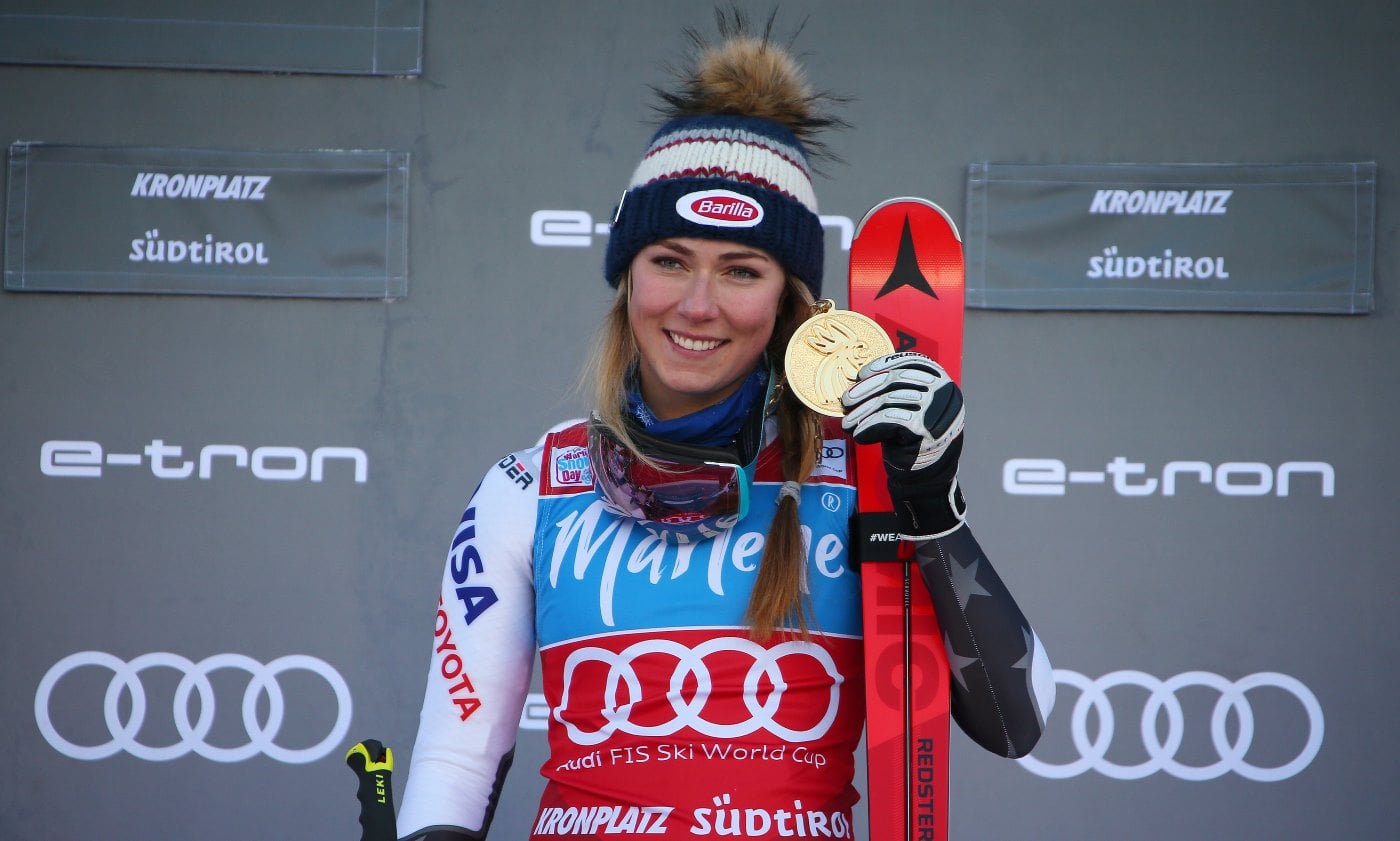 A rested, re-charged and pasta-fueled Mikaela Shiffrin finally mastered the one giant slalom course that has given her fits the past two years to pick up FIS Ski World Cup victory number 53 in Kronplatz, Italy, Tuesday, reports US Ski & Snowboard.
"This is maybe the most difficult slope that we ski on the women's side," Shiffrin said of the Erta Trail, where she finally won her first World Cup GS on Italian snow. "It's super cool for us to come here because it's pushing the limits and showing that we can do this technical kind of skiing. For me, it was nice today because I didn't have good results here last year, or the year before, so it was a bit of redemption on this track."
Starting bib 5, Shiffrin came out fired up in the first run, building a 1.39-second lead over Tessa Worley of France, and 1.42 seconds over Slovakia's Petra Vlhova. Worley posted the fastest second-run time to move into the lead ahead of Italy's Marta Bassino, leaving Shiffrin as the final racer on course.
"The second run with the lead, I was trying to ski it as if I didn't have a lead," said Shiffrin, who took a 1.21-second win over Worley. Bassino was third at 1.57 seconds. "The surface was perfect today and it was really good to be aggressive. It's an amazing trail and I really wanted to get to the finish, but do it the right way, so I'm really happy."
With her victory, Shiffrin leads Vlhova by 496 points in the overall World Cup standings, and she moved atop the giant slalom standings as well, 10 points ahead of Worley. Shiffrin also leads the slalom and super-G World Cup standings.
Up next, the women's World Cup moves on to Cortina d'Ampezzo, Italy, Friday with a rescheduled downhill from last week's canceled race in St. Anton, Austria. Lindsey Vonn is scheduled to make her return to World Cup action Friday. Downhill racing will also take place Saturday in Cortina, followed by super-G Sunday. Shiffrin has indicated she will not start either of the two downhills, but as the World Cup super-G leader, she may be in the start house for Sunday's super-G.