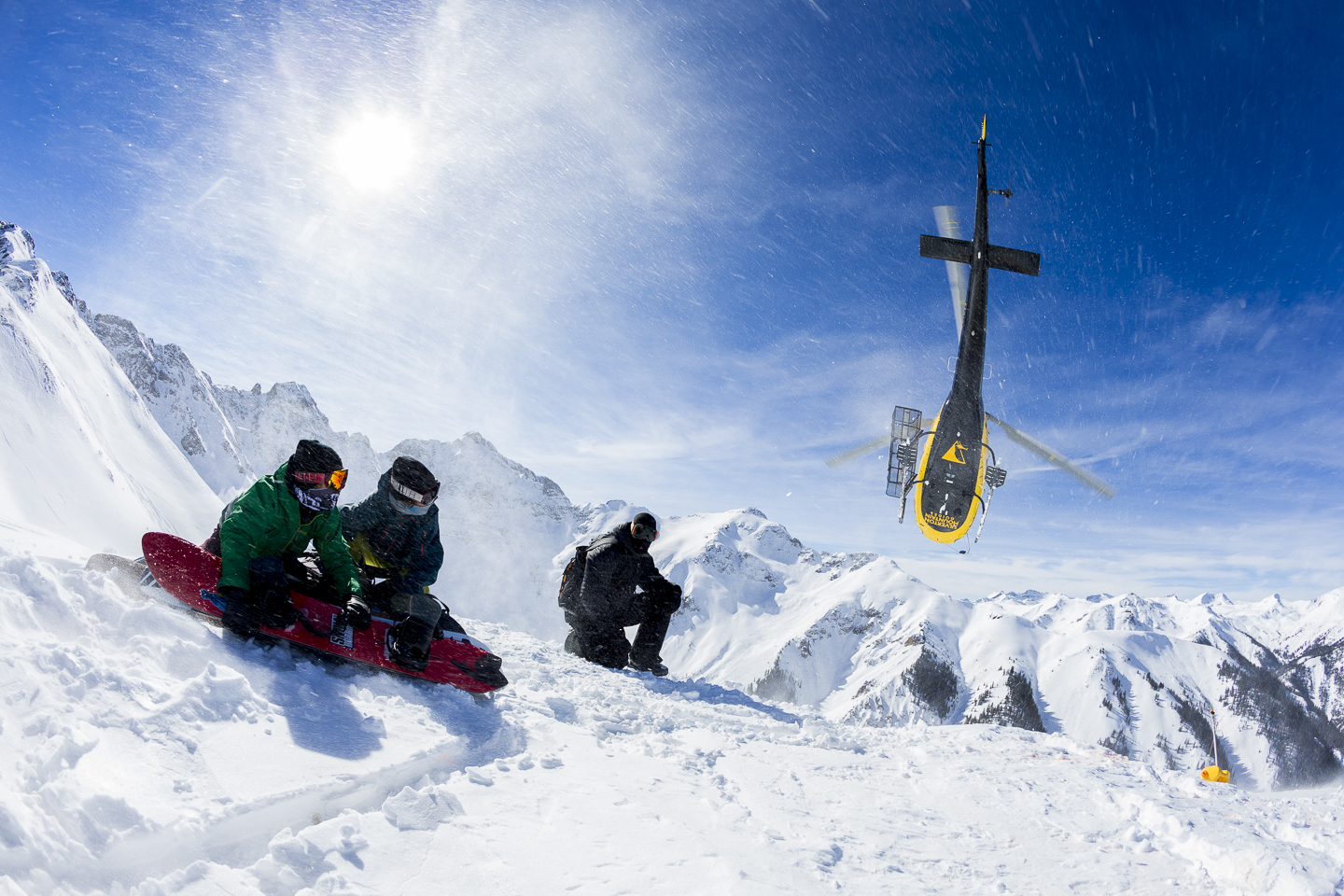 Backcountry ski area Silverton Mountain, CO, is offering its Unguided Season Base Pass for $299 for the 2023 spring ski season. The pass also comes with $39 heli-skiing. But hurry the pass price increases tomorrow.
You can read the official details provided by Silverton Mountain below: 
Base Pass Deal includes: Access to the mountain for the following projected 2023 Unguided dates Weds-Sun 5 DAYS a Week (regular price $599):
Weds, March 15 (Passholder-Only Private Mountain Day)
March 16-19
March 22-26
March/April 29-2
April 5-9
April 12-16
AND Option to purchase one $39 heli run for 2023 season. Heli run price increases to $59 after 5.31.22. 2023 Spring Heli season running Thurs-Sun through April 2. Heli runs to Grassy and Butter Bowl. Purchase your season pass through the button below. You will receive instructions on booking your discounted heli run within 2 weeks of your pass purchase or after April 4, discount heli runs must be pre-booked online. *The Base Pass option does not include partner mountain days.
Add Skiing at Partner Resorts for only an additional $99 with Premium Pass Upgrade!
Premium Pass includes (regular price $698):
2 Days at Monarch Mountain, Colorado – (BLACKOUT 12/26-1/1, 1/14-15, 2/18-19)
2 Days at Arapahoe Basin, Colorado
2 Days at Sugar Bowl, California
3 Days at Sundance, Utah
3 Days at Brundage Mountain, Idaho
3 Days at Red Lodge, Montana
3 Days at Eaglecrest, AK
3 Days at Snow King, WY
(Additional partners anticipated)
*see blackout dates (coming soon)
**(Only available to those purchasing a 2023 season pass and at the time of purchase of season pass product.)
Add a Powder Pass UPGRADE for only an additional $89 to your Premium Pass (not available with Base Pass).
Premium Pass Powder Upgrade Includes:
$89 Standby Guided Skiing/Snowboarding during Guided Season.
Option to purchase a second $39 heli run on a second day. Heli runs must be on separate dates. Powder Upgrade Heli run pricing increases to $59 after 5.31.22.
5% Discount on Alaska heli skiing with Silverton Mountain Guides for the months of November, December and January.
**(Only available to those purchasing season pass and at the time of purchase of season pass product.)
Add Season Pass Injury Insurance for $29 (available for purchase with Midweek, Base Pass, Premium Pass and Powder Upgrade)
Only a very limited number of early bird $99 Midweek Passes, $199 Unguided Season Base Passes (regular price $599), and Premium Unguided Season Passes (regular price $698) will be sold.
$8.95 shipping fee is automatically added to all pass purchases in addition to $1 Road Fee, and $12 Avalanche Fee.
Unguided Season Pass Cancellation Policy
All season pass products are non-refundable and non-transferrable and only valid for the 2023 Spring Unguided Season.  There is no guarantee of conditions allowing a 2023 Spring Unguided Season. If one highway is open to Silverton, you must ski on your reserved day. It is best to arrive the night before to avoid highway closures from keeping you from arriving on time. We do not have control over operations at our partner resorts and no refunds or credits will be issued for inability to use ski days at partner resorts under any reason, including pandemics or force majeures. No refunds will be given for any reason including from inability to use the pass due to a pandemic or other force majeure. Season Passes cannot be credited to any other product or season. Only in the event of a Colorado government pandemic mandated closing of Silverton Mountain, will any credits be issued for the following season at the sole discretion of Silverton Mountain.
To take advantage of this offer, click HERE.