The hits keep coming at Alyeska Resort, AK.
The last 10 day period of snowstorms has blanketed the mountain, new terrain and lifts will be open today Thursday, Dec 20th.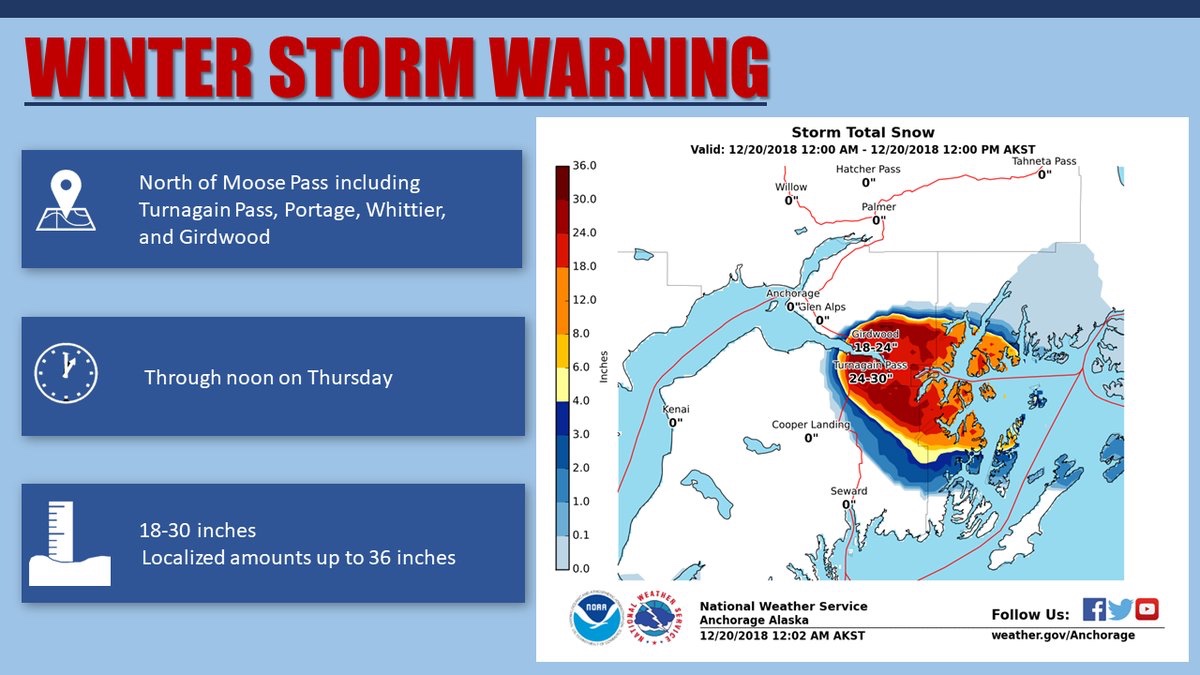 Continued pulses of snow have favored the Girdwood Valley, with last nights round of precip slightly favoring Turnagain Pass.
A Winter Storm Warning is in effect.
An Avalanche Warning has been issued by the Chugach Avy Center.
6 inches an hour snowfall was reported Wednesday night at the snow stake at T-Again Pass.
So if you're traveling in the Backcountry this weekend, please be alert for red flags like settling snowpack & shooting cracks.
If you're heading up to the resort, maybe bring a snorkel & your fat skis.
—————————————————————————————————————————–
ALYESKA RESORT NEWS RELEASE 
"Starting tomorrow, Thursday, December 20th, we will be skiing top to bottom with access to the Daylodge, Sitzmark and The Hotel Alyeska. We will have Ted's Express, Bear Cub Quad, Glacier Bowl Express and the Aerial Tram open from 10:30 a.m. to 5:30 p.m. The Daylodge will be open for Mountain Learning Center and rentals with the Sitzmark starting at 11 a.m. for seven-day operations.

Tomorrow is our Santa Skis FREE day – dress head to toe and get a free lift ticket for Thursday.

Friday marks the start of holiday night operations with skiing from 10:30 a.m. to 9 p.m. every day until January 5th, not including New Year's Eve.

The skiing has been phenomenal, get out there!"
——————————————————————————————————————————
Anchorage Airport even set a record for all time snow accumulations in a 10 day period.
So please drive safely on the roads getting here if traveling from Anchorage along the Seward Highway.
And be at that rope line gate when it opens!!