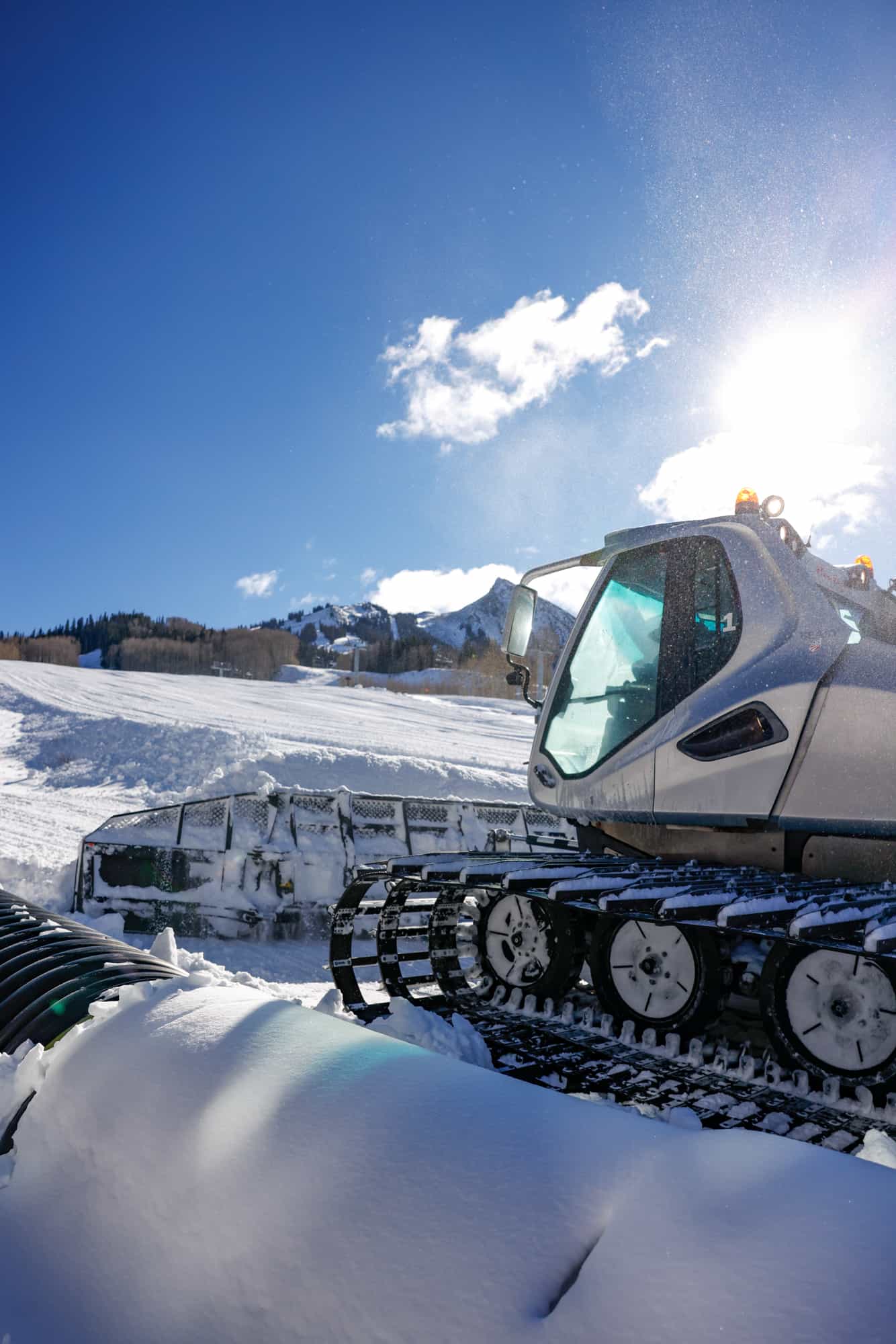 Crested Butte's season gets underway Wednesday with skiing and riding off Red Lady Express, Peachtree lift, Teocalli lift and Aspen magic carpet.
Guests can celebrate with a DJ; free coffee, hot cocoa and muffin bars; tutu, swag and poster giveaways; and a first chair banner break to kick off the festivities.
A new park-then-pay system will expedite the flow of vehicles into the parking lot, reducing traffic on Gothic Road and helping guests more easily move through the base area.
Crested Butte Mountain Resort, CO, will welcome skiers and snowboarders back to the slopes for another exciting season on Wednesday, Nov. 23. This highly-anticipated date marks the beginning of the Thanksgiving holiday with lots of opening day fun.
Crested Butte Mountain Resort Kicks Off 61st Season
Crested Butte's 61st season will get underway at 9:00 am on Wednesday with skiing and riding off Red Lady Express, Peachtree chairlift, Teocalli chairlift and Aspen magic carpet. Crested Butte will open with 62 acres of terrain, thanks to more than 18 inches of natural snowfall so far this season and the work of CBMR's impressive snowmaking team. Open runs will include Peanut, Skiway, Lower Keystone, Warming House Hill, Houston, Lower Ruby Chief, Upper Conundrum, Augusta, and the Ski and Ride School learning area.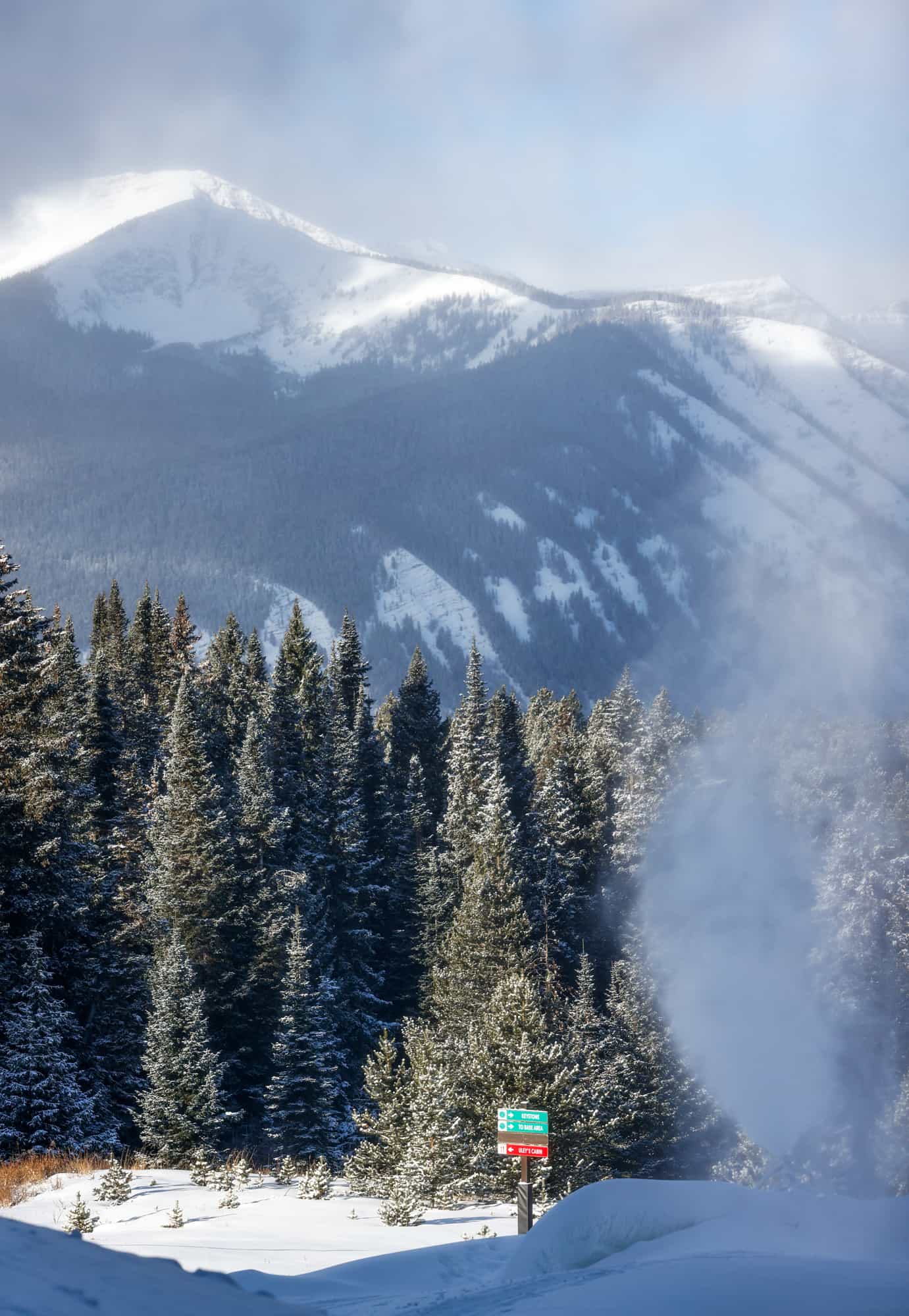 The winter season will get underway in true Crested Butte style with high-energy fun, including a banner break, free coffee, hot cocoa and muffin bars, prizes for first chair and others in line, Opening Day poster giveaways, a tutu station and a DJ on the Butte 66 deck.
"I am thrilled to welcome guests back to CBMR for the 22/23 winter season. We can't wait to break out the tutus to kick things off in true Crested Butte fashion, and to carry that Crested Butte energy throughout the season. We are excited to focus on what we do best: providing a great ski and ride experience for everyone who comes to enjoy the mountain."

– Tara Schoedinger, vice president and general manager at Crested Butte Mountain Resort
Signature Events Return to Crested Butte
The Mt. Crested Butte community is thrilled to welcome back some of its most cherished winter traditions as well as fan favorites. Events this season include:
Santa's Sleigh – Dec. 23: Santa sneaks in a last-minute visit for après in the base area. Gear up for holiday cheer with hot cocoa, and get your picture taken with Santa and his "sleigh" (snowcat).
Holiday Costume Day – Dec. 24: Dress as Santa Claus or put on your holiday-themed costume and parade down to the base area. Best costumes win prizes!
New Year's Eve Torchlight Parade and Fireworks – Dec. 31: Crested Butte's finest ski and snowboard instructors wind their way down the mountain bearing torches that light up the night – followed by a fireworks show to celebrate the new year!
Al Johnson Memorial Telemark Race – March 19: In tribute to a rugged 19th century mailman, competitors test their strength and endurance while wearing wild costumes and Telemark skis! First, they climb 660 vertical feet, then descend 1,200 feet down double-black diamond steeps.
Ski Town Breakdown: Unplugged Series Presented by MTN DEW– March 4, 11 & 18: On Saturdays in March, enjoy live tunes, cold drinks and good vibes at CBMR's free spring concert series at on-mountain restaurants.
Ski Town Breakdown Presented by MTN DEW – March 25: Crested Butte will go all out on the final free spring concert of the season with a big show in the base area sponsored by Mtn Dew. Look forward to a Base Bash complete with swag giveaways and beverage sampling.
Pond Skim – April 1: The end of ski season is one last excuse to celebrate, dress up in silly costumes and gather together for fun events like CBMR's pond skim, where contestants skim across water on their skis and snowboards, all while trying to put out the best trick.
Closing Day – April 2: The last day of the 2022/23 CBMR ski season. Enjoy the sun and some turns for one more day.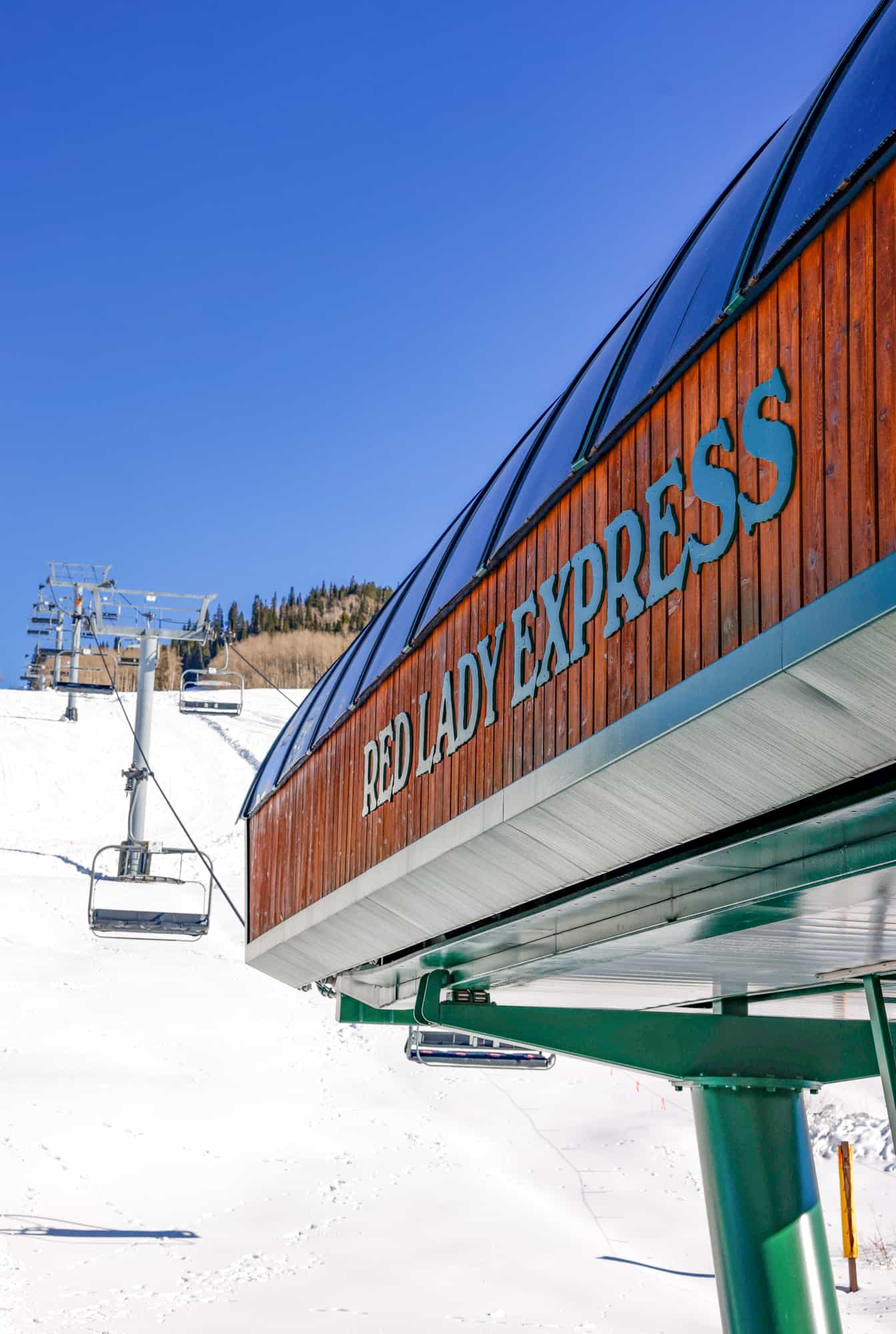 NEW Rooster Run Restaurant Coming Soon
Opening in December, Rooster Run is a brand-new restaurant located adjacent to the Butte 66 dining room in the Crested Butte base area – a quick option for dine-in or take-out. The all-new menu specializes in chicken and fries (with a vegetarian option, of course!).
More Food and Beverage Upgrades
Guests will also have new menu choices this season at several food and beverage outlets:
Woodstone Grille, located in the Grand Lodge, will open this season with more made-to-order breakfast offerings and a menu of healthier options, along with espresso drinks.
Coal Breaker Coffee Co. will expand its offerings to include artisan-style sandwiches, house-made pastries, soups, and grab-and-go salads and breakfast sandwiches.
Butte 66 Bar & Grille will be offering full bar service this winter with an expanded menu — along with live music, happy hour specials every day, and Tap Takeover Tuesdays, showcasing different breweries each week.
Uley's Cabin will continue to offer its classic menu, adding a Japanese-influenced pop-up concept for an upscale on-mountain dining experience indoors; outside, guests can feel transported to the beach with games such as cornhole and badminton, along with American-style favorites on the grill.
What to Know Before You Go
Parking & Arrival
We are improving the parking experience at Crested Butte Mountain Resort for the 2022/23 season. We are excited to introduce a park-then-pay system in the Main Lot located at 32 Emmons Road this winter. This system will expedite the flow of vehicles into the parking lot, reducing traffic on Gothic Road and helping guests more easily move through the base area. Once guests have parked, they may pay at an on-site kiosk in the parking lot or by accessing a mobile payment site via QR codes posted on site.
Parking will be $15 per vehicle per day, and $20 per vehicle per day during holiday periods. Holiday periods include Dec. 24-Jan. 1, Jan. 14-16, Feb. 18-20 and Mar. 18-26, as detailed on the How to Arrive page of our website. As in past years, free public transportation is provided by Mountain Express and Gunnison RTA, which both make frequent stops at the Lodge at Mountaineer Square in the CBMR base area. For the convenience of transit riders and all of our guests, day lockers are located in the Transit Center and at Coal Breaker Coffee Co.
We are excited to make these changes to improve the guests' arrival experience. In partnership with the Town of Crested Butte, we will be consolidating information on parking at CBMR and in town onto one site for ease of the guest experience. The parkcrestedbutte.com website will be updated in the coming weeks.
Opening Day Mountain Dining
As skiers and snowboarders work up an appetite, on-mountain dining will be open at:
Coal Breaker Coffee Co.
Woodstone Grille
Butte 66 Bar & Grille
There are no COVID-19 restrictions in place, so dining reservations, face coverings, and proof of vaccination are not required for indoor dining.
Early Season & Uphill Access
Please be reminded that early-season conditions exist. Crested Butte Mountain Resort requires skiers and riders to observe all posted signs and warnings. Closed trails may contain hazards due to limited natural snow coverage and snowmaking operations. For the safety of all guests, please keep off closed trails and out of closed areas.
Uphill access begins at Crested Butte Mountain Resort on Opening Day. Guests are reminded to familiarize themselves with uphill routes and safety guidelines ahead of the season and to always check that uphill access is permitted before accessing the mountain. For more information on the resort's uphill access policy, guidelines, designated routes, and more visit skicb.com.
Access to World-Class Resorts on the Epic Pass
Skiers and riders have until Dec. 4 to secure their Epic Pass. Epic Pass offers the best deal in the industry, with a variety of options for every type of skier and rider. In Colorado, skiers and snowboarders will be able to ski and ride Beaver Creek, Crested Butte, Vail, Breckenridge, and Keystone starting Wednesday!
Lift tickets will be limited every day, across every North American resort, during the 2022/23 season in order to preserve the guest experience at each resort. Guests planning to visit this winter – whether one day or every day – are encouraged to purchase their lift access in advance – whether it is a lift ticket, Epic Day Pass, or season pass.