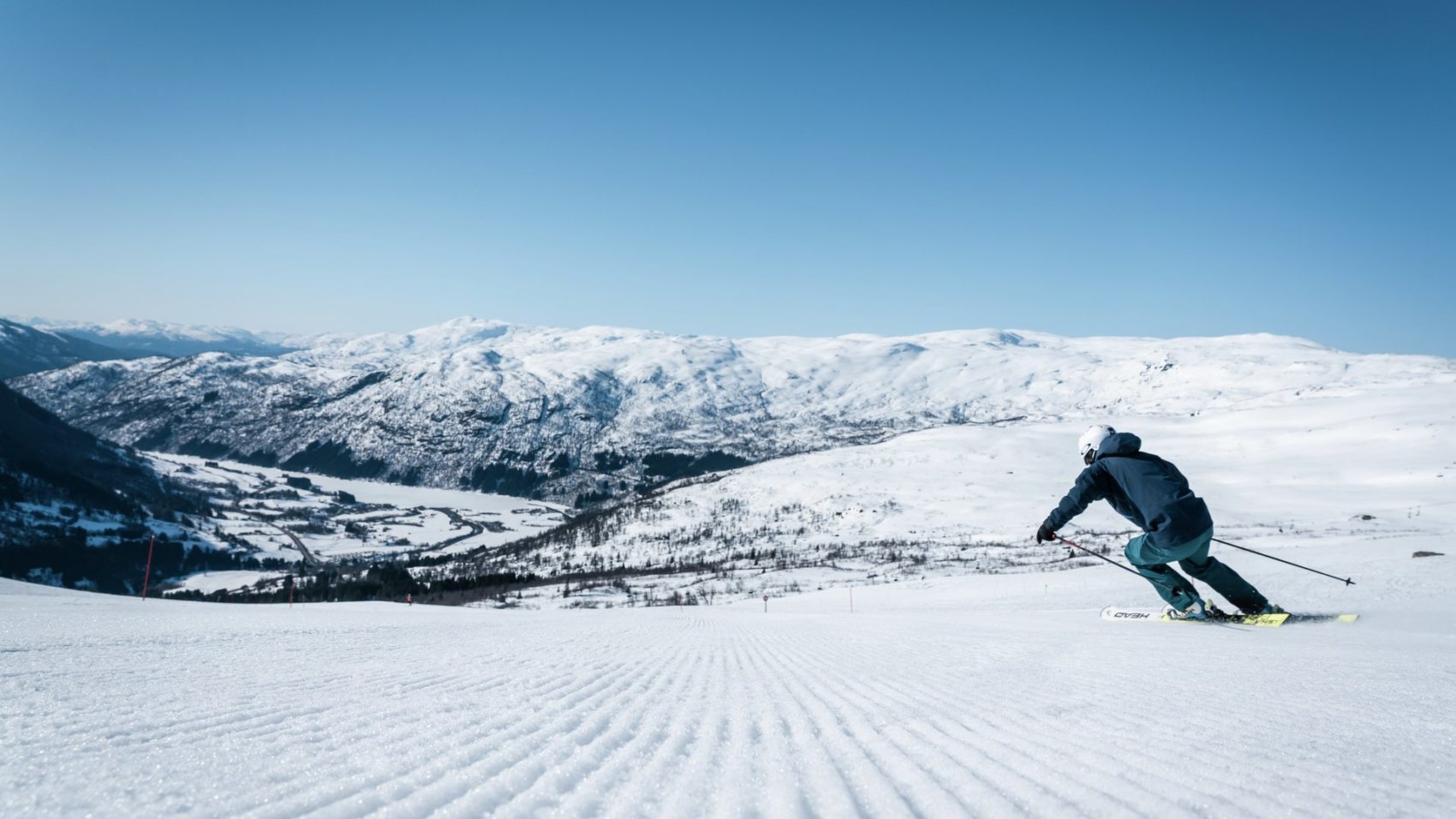 Select few ski areas in Norway are watchfully spinning their lifts again as ski areas shut down because of coronavirus concerns begin to reopen. However, they're not exactly operating like before the pandemic.
Norwegian ski areas are reopening with new, strict COVID-19 guidelines. For example, Myrkdalen in western Norway opened its lifts today with the following rules:
The number of guests is limited and new guests are not allowed above a certain maximum.
Ski passes must be purchased online.
There must be a minimum distance of two meters (approximately six feet) between guests.
If you have mild symptoms related to COVID-19 you are not welcome.
Groups are limited to a maximum of five people.
Everyone must wear gloves in the ski lifts.
The ski bus service will not be operating.
A maximum of one person per anchor in the tow lift is allowed.
No more than three people are allowed in the six-person chairlift.
Guests are strongly advised not to push their physical limits thus resulting in injury and/or travel to a medical clinic.
Limited mountain apartments and ski shops are open at Myrkadlen at this time. 
It is likely that other ski areas in Norway will follow Myrkadalen's bold move to reopen, however, all Norwegian ski areas will be operating what can be considered as a 'new normal' under updated and strict coronavirus guidelines. 
Bigger ski areas in Norway will remain closed for the rest of winter, according to wepowder.com, because large ski areas such as Hemsedal, Voss, and Trysil are in the same category as amusement parks in Norway, which the government has forced to close for the time being. 
Here's a list of the current Norwegian ski areas that are open, according to OntheSnow.com: