Salt Lake City. Where you go to school to ski. A college degree is only a bonus—if you are so disciplined to resist the calling to give up on life and retreat into the Wasatch after your first season experiencing "the Greatest Snow on Earth." It happens to a lot of people.
I graduated from the University of Utah in the Summer of 2020. Thankfully, the pandemic worked in my favor and all my classes went online in the middle of March—prime time spring powder season in Utah. That meant skiing just about every day and schooling online afterward. Things are different now because of COVID, and college is seemingly more online now, allowing greater opportunities to ski when you should be studying. But even before the pandemic, I was going to school full-time, working part-time, and still managing to ski 100 days or more a season.
I'm going to tell you how I did it so that you too can share the privilege of having a triple-digit ski season while still getting your degree. It's not easy, and it takes discipline—sacrifice. Depending on your degree and class-load, you'll probably have to transition to a type of suspicious reclusion: one that has you condensing your group of friends to those with the same pass as you, avoiding parties before powder days, and steering clear of serious, non-powder-dependant relationships. This will be a time of your life that abstinence and gross amounts of caffeine come to your favor.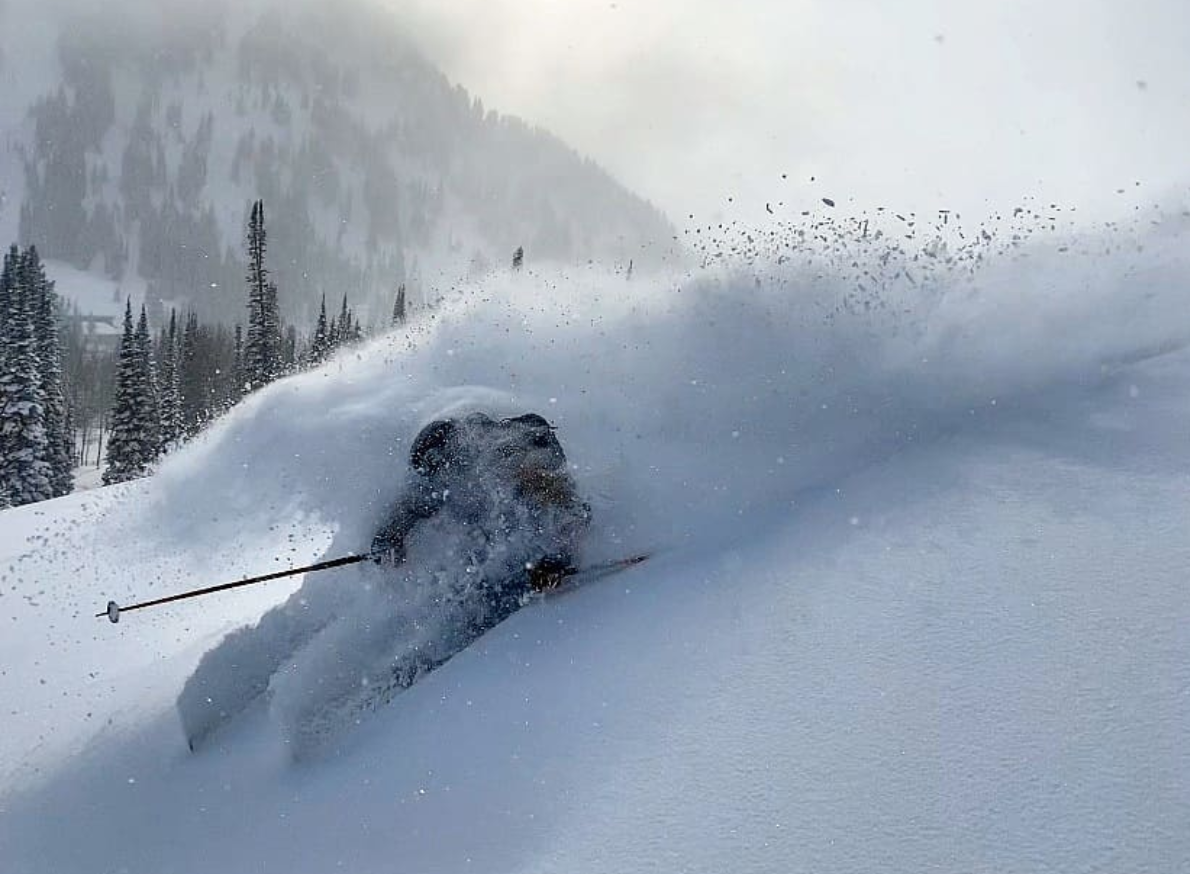 Take your harder classes in the fall if you can. Save the electives, gen-eds, and art classes for the spring semester when it's hard to focus on anything besides the snow falling outside your classroom window. Ski all winter break and spring break. You should take as many night classes as possible in the spring. Forget a social life. That's summer shit. You're a skier.
At the height of my college-ski career—when I had it really figured out—I could ski five-to-six days a week while taking 15 credits. Sometimes seven if the week's workload wasn't too intense, I didn't have exams, or if I was cool with driving up to Little Cottonwood Canyon to ski only one or two laps before class. I would wake up early, pound caffeine, get to the ski hill at or before open, and ski until about noon or 1 when it was time to head for class at 2. I would often start my first class at 2 and finish my last one at 9. Frequently, I wouldn't leave the U until 11 at night or later. Then I would go home, crash hard, and wake up and do it all over again.
Night classes let you ski most days of the week but you're tired. You might get used to 6 pm cups of coffee. It also helps if you ski backcountry and are into dawn patrols. I'd often tour early and still make it for my 10 am class. If you have the liberty of working remotely, as I had with SnowBrains, then you can work in between skiing and class at your discretion. You'll have little time for yourself, but you'll still be able to make a buck and ski just about every day. Obviously, exam weeks are different. But a little skiing in between studying is good for you.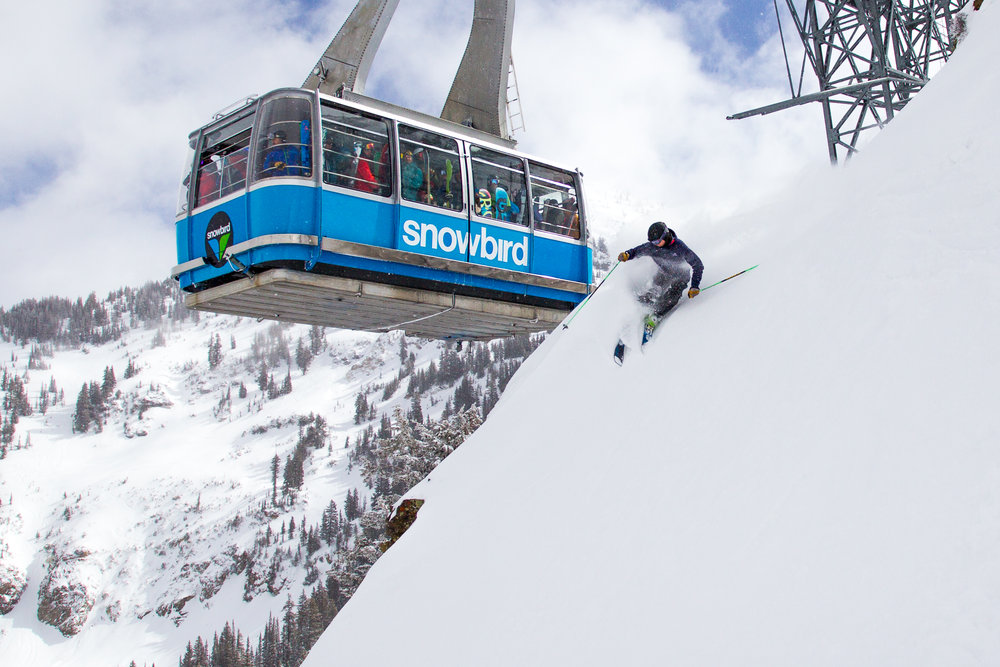 Let's talk passes now. I've always had an Alta or Snowbird pass because I could care less about other Utah mountains. But that's just me. The mountains in Little and Big Cottonwood Canyon are the closest to the U but are also the busiest. Saturdays and Sundays are always packed, and if it's snowing, you are guaranteed to be stuck in hair-pulling traffic in the canyons, often for hours at a time. Little Cottonwood Canyon is also subject to frequent closures because of large avalanches that break and bury the road. It happens several times every season, and last season LCC was closed for over three days when it got 100″ of snow in a week.
This can get frustrating after a while. An Ikon Pass is a good solution for college students, offered at $739. You'd get seven days at Snowbird and Alta, which are the best, and unlimited skiing at Solitude, which is different than Alta and Bird but is always less crowded and just as good. Powder gets devoured in a panic at all the ski areas in Big and Little Cottonwood, but definitely less so at Solitude—which makes it a good option for the busy, stressed college student looking to ski some stashes for an hour or two before they have to be elsewhere. On a powder day at Snowbird—even on a weekday—it will often only be good until noon unless it was a sleeper storm no one expected or the visibility is awful. You'll come to love low-vis days in Little Cottonwood Canyon.
Snowbasin is another good option for the commuter skier because it's just as far a drive as the canyons and almost as good. The mountain is phenomenal, actually, but they just don't get as much snow as Little and Big. Passes for young adults start here at $739. Powder Mountain is a great option for a season pass, and it's not like any other ski area in the Salt Lake vicinity—it's an empty, mystic, powder playground that retains good snow for weeks on end with huge, rolling terrain, wonderful tree skiing, cat-skiing, and pockets of steep and gnarly lines. But it's much further away and not feasible for the daily commuting college skier. It's an excellent choice for weekends or powder days when the other mountains are a shitshow.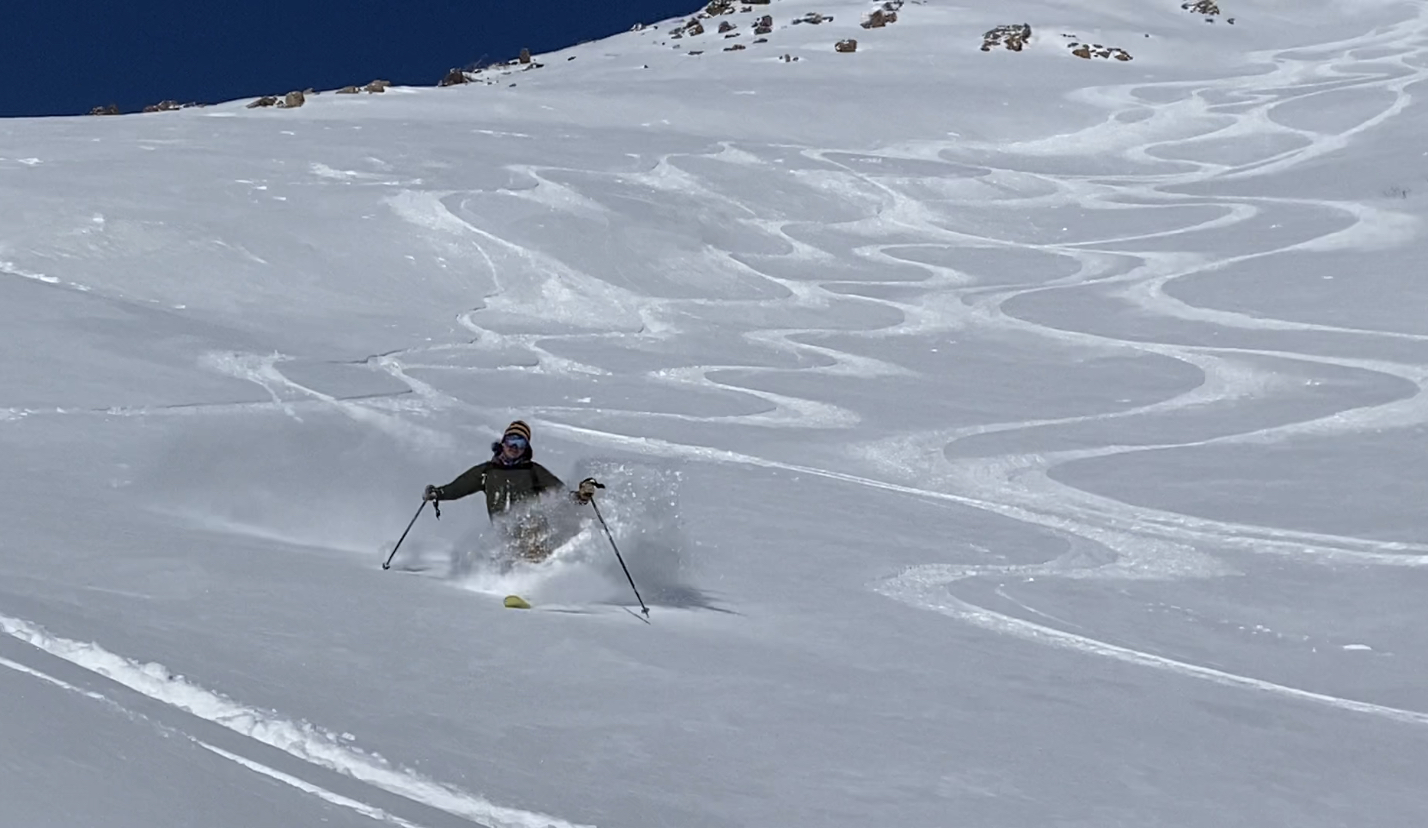 Another selling point on the Ikon Pass is the prospect for ski trips. Jackson is only five hours away, and then you have all those mountains in Colorado and California for longer ski trips. But if ski trips are what you're after while studying at the U, I'd probably stack all your classes on Tuesday and Thursday rather than take night classes, which is better for skiing locally every day. Stacked classes on two days of the week give you five-day weekends—optimal for the wanderlust-ing skier.
It took me a while to figure this out. Everybody is different, and you will have to find what works for you. I was a communication major and I expect I would have skied less if I was in STEM. But I still had friends who were studying engineering, physics, pre-med, and were able to swing 100 days each season. They were just harder than I was.
All it takes for you to be a full-time student and daily skier at the U is seriousness. I hate that word because I believe skiing is everything but. Yet, if you want to ski every day and still take a full course load, you'll just have to get serious about not sleeping in and doing your homework. I'll always remember what a long, gray-haired ski bum told me on the chair at Alta once:  "Never let school get in the way of your education."