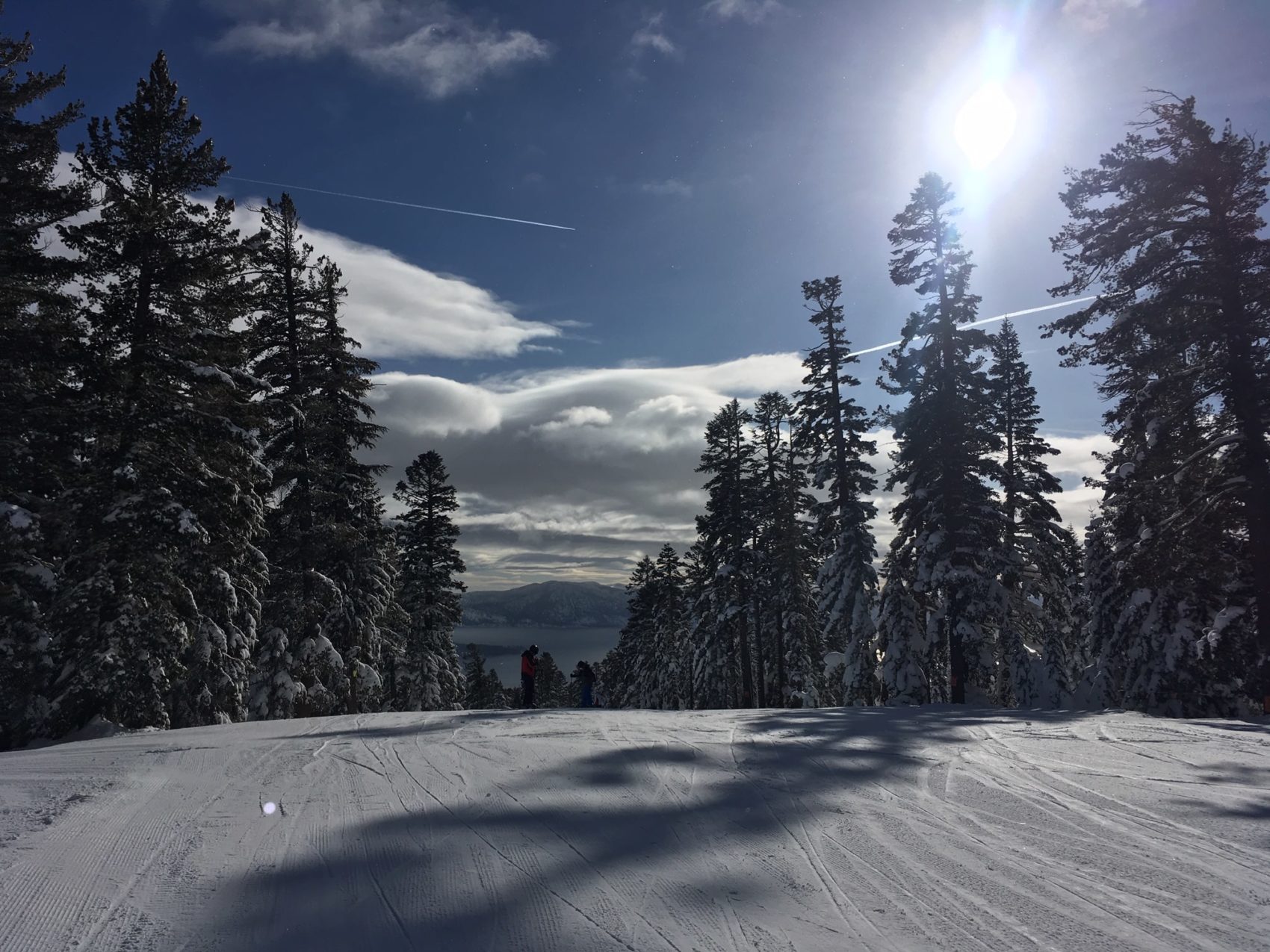 Today was a nice bluebird day at Northstar. We skied a few off-piste runs on Backside and were about to check out Lookout mountain when the Promised Land chairlift suddenly stopped. That was at ~ 10:30 am in the morning, about halfway up the mountain.
The lift was pretty packed – almost all chairs were fully occupied.
Probably ~200 people.
And it was not surprising as it was a middle of the day, and the last weekend of the famous Bay Area "ski week".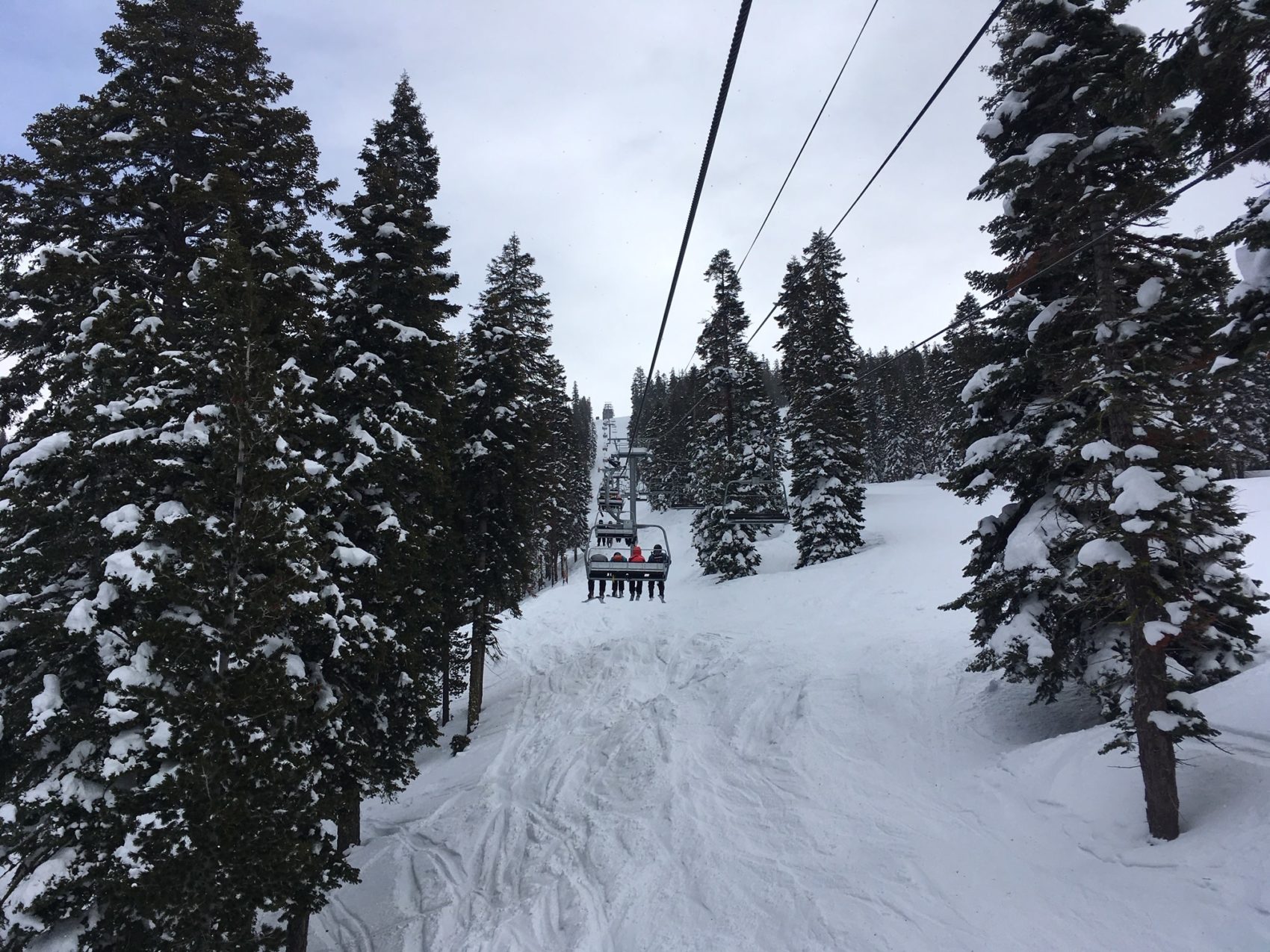 By 11am a ski patroller skied down to tell people that the lift is broken and they are going to get evacuation teams to lower people down.
After an hour, another patroller skied down and checked if we are ok, asking if anyone had a medical emergency and said that they will get Kirkwood and Heavenly evacuation teams to help them rescue people.
What??
How long will it take for an evacuation team just to get to Northstar from Kirkwood and Heavenly on a busy ski weekend?
I would hope Tahoe ski resorts get a cooperation plan for an emergency like this and get nearby teams to help.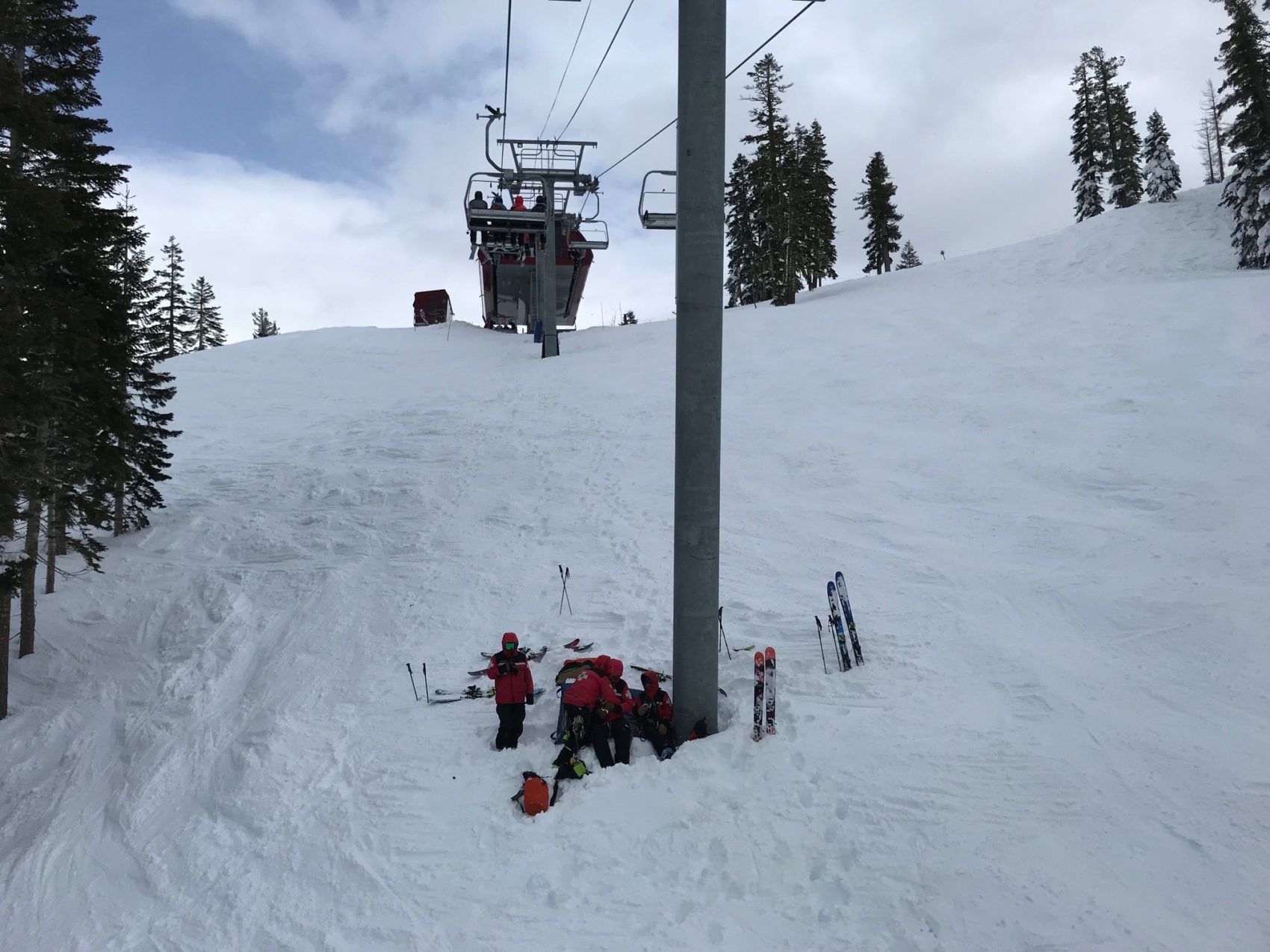 Sometime later, we finally saw ski patrollers skiing down to the first few chairs with the ropes.
After another half an hour, three lucky people were skiing down! Yay!!  
But they told us, that evacuation team stopped lowering people and will get off shortly as they hope to start the lift again.
Overall, it took Northstar two hours to get the first person off the chair.
By my estimate, it would be at least five more hours to get everyone evacuated, with four teams lowering one person every five minutes.
What if the weather would not cooperate?
Surprisingly, most people were in great spirits and were even trying to have fun, tweeting, talking selfies, joking.
Well, it took some time until we started moving!
Woohoo!
The lift was crawling at 0.5 mph, so it took another hour for us to get to the ground.
The person who was last in line got off the lift around 3 pm!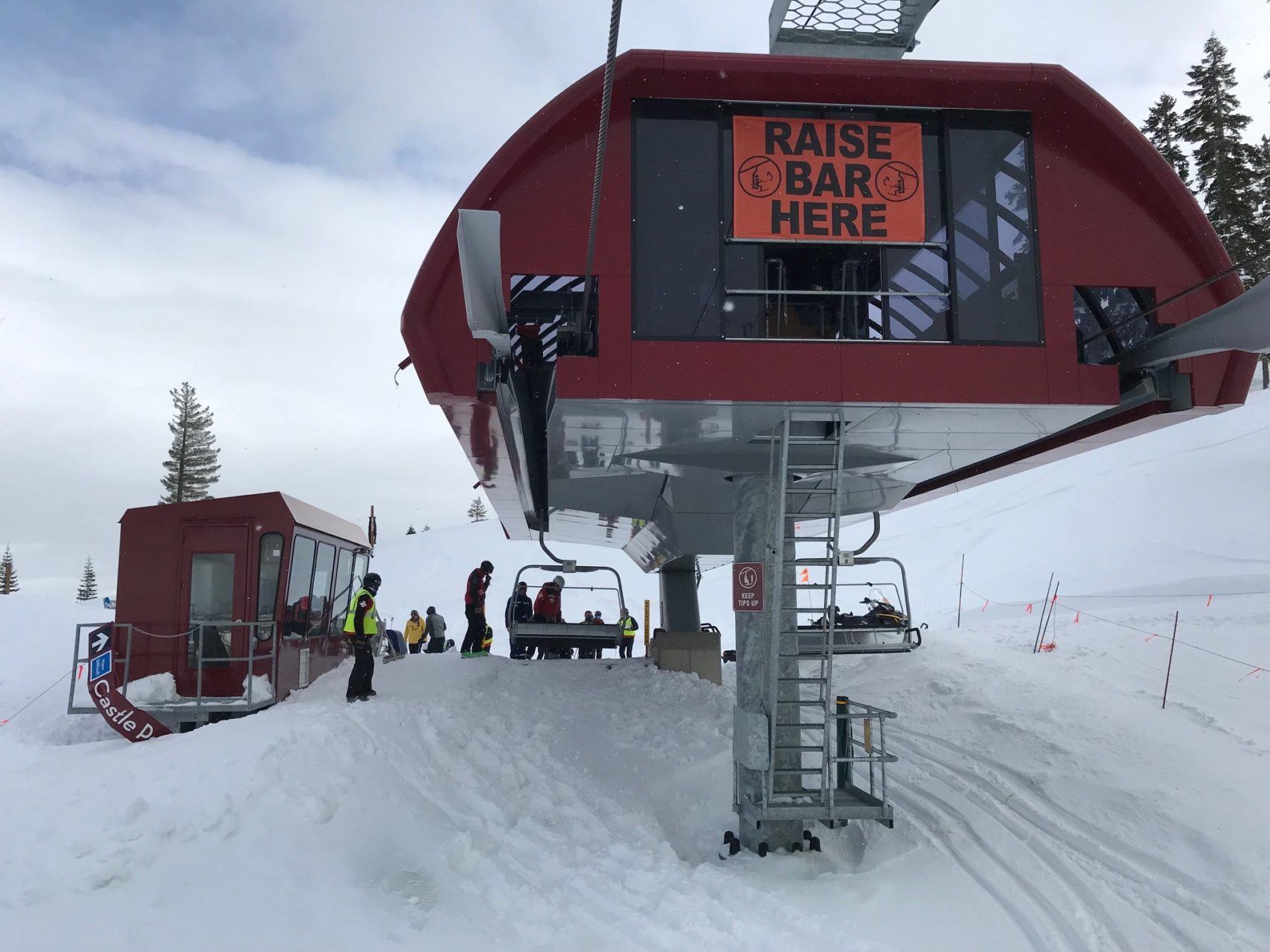 Why did it take that long to organize the rescue? Why not to ask for help from neighboring ski resorts like Squaw Valley/Alpine Meadows and Mount Rose as they can get there much faster?
Anyway, we were really lucky that the weather wasn't that cold, almost no wind and the mechanics managed to get chair lift moving, but what if they would not be able to do so?
How long would it take to rescue that many people? It's unbelievable..
Well, yes, we're lucky for hanging on the ski lift for 3+ hours rather than for 12 hours until midnight…
Next time, when you go to a ski resort, don't forget to pack rope – then you may be able to at least rescue yourself :). That's a joke unless you have solid climbing skills. However, dressing warm and having a few snacks and hand warmers in the pocket helped us a lot.
Some facts:
Promised Land chair lift by Doppelmayr was constructed in 2011, has an average speed 5 m/s and usual transit time is ~ 5 minutes.
It's, in fact, the newest ski lift at Northstar! And it's been on and off for quite some time, so why wasn't it finally fixed? Or closed on the busy weekend?
For comparison, it took 2.5 hours for Montana ski resort to get down 140 people just before New Years.
For recent evacuation at Stowe mountain, it took 2 and a half hours:
The Lookout Double lift stopped operating around 10:30 a.m. Sunday because of an interruption in the electrical system, Stowe Mountain Resort spokesman Jeff Wise said in a written statement. An auxiliary engine also did not work so the ski patrol started evacuating the lift at 10:45 a.m. using rope to rappel people down. All guests were safely off the lift by about 1 p.m., Wise said. Two people were treated for minor cold-related issues, he said.
For today's case at Northstar, they lowered 6 people down with the rope by 12 pm (in 2 hours), so how much time would it take to get all other 190 people down?
Stay safe and have fun skiing! Hopefully, this won't happen to you!