With literally every ski resort in the U.S. and North America closed down right now, many skiers and snowboarders are heading into the backcountry in search of new-fallen snow, exercise, and fresh air.  These all seem to be pretty innocent goals set by those of us who love the outdoors, especially skiing and snowboarding and want to maintain a certain level of sanity while the majority of the country practices social distancing and is under "stay at home" or "shelter in place" guidelines.
John Meyer, a reporter at the Denver Post says that Colorado alone has realized an up-tic in human-triggered avalanches in just a few short days since March 20, 2020.  There have been 34 to be exact.  This can most likely be credited to the increased number of outdoor enthusiasts and snowsports athletes now heading into the backcountry since recent closure of all lift-accessed resorts on the continent.
There have also been several weather-related events that have contributed to increased activity during this time.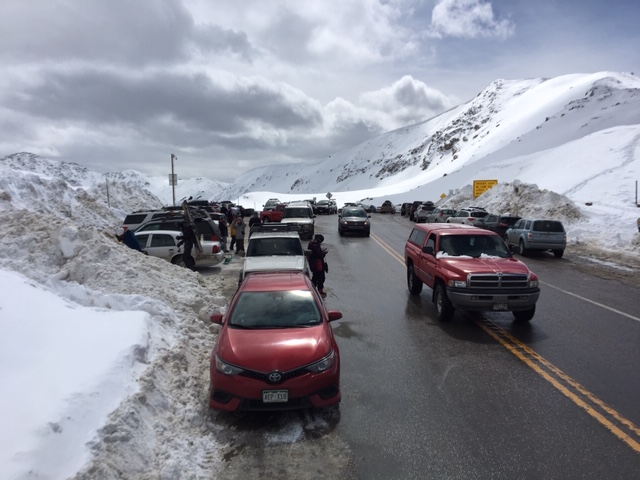 A recent article from the New York Times brought attention to risk for increased human-triggered avalanches and the demand it brings upon vital rescue and medical professionals during a time when they are drastically needed elsewhere.
A snowboarder was reported to need rescue from injuries sustained in an avalanche he triggered near Telluride on Tuesday.  He was later flown to Grand Junction where he will need the care of ICU staff and a bed in that unit for quite some time.  
In an interview with the New York Times, a member of search and rescue reflected on the aftermath of the incident.
"We had more than 30 people involved in that rescue, 30 people who would otherwise not be together at all," Tor Anderson, one of the rescuers with San Miguel County Search and Rescue, said. "When you think about everyone involved — the helicopter pilot, the local residents who showed up to help — this is totally unnecessary contact because someone made a bad decision."
Of course, we are all glad to hear that the snowboarder mentioned is expected to recover from this harrowing experience, but please be considerate of the rest of your friends, neighbors, rescuers in such an "unprecedented time of need."
PLEASE REMEMBER THAT WE WILL NOT TOLERATE ANY NEGATIVE COMMENTS OR REMARKS ON THIS POST.  WE CAN ALL LEARN FROM ACCIDENTS LIKE THIS, AND WE DO NOT WANT TO DISCOURAGE SHARING STORIES LIKE THIS ONE TO HELP OUR FELLOW ENTHUSIASTS HAVE A SAFER EXPERIENCE IN THE FUTURE!
If you do feel the need to get out and enjoy what's left of winter, please "know before you go."
Check local avalanche reports.
Ski lower angle, less prone terrain and keep in mind how "consequential" a fall or an avalanche may be in the event things go wrong.
If you don't have proper training and gear for travel in avalanche or consequential terrain, don't go.
Ski with a buddy that also has adequate training for the zone you are exploring.
If you're unsure, turn around and live to ski/ride another day.
Especially in crowded zones, be considerate of those who may be traveling below you.
Be well, stay safe, think clearly, spend time with yourself and your closest loved ones during this time.  WE WILL GET THROUGH THIS TOGETHER AND WE WILL HAVE THE CHANCE TO SHRALP KILLER POW TOGETHER IN THE YEARS TO COME!
Thanks for ALL of your hard work in joining this un-charted battle against the unknown!
-Cheers