Most of Europe is currently on lockdown as the world tries its best to contain the spread of coronavirus. But not Sweden, they are taking a different approach. Health authorities recommend staying at home where possible and refraining from traveling, but there are no curfews or restrictions on personal contact, and mass gatherings still have an upper limit of 500. All of which means life is pretty much continuing as normal – including ski resorts.
Swedish ski resorts remain open. Lifts are still operating in places like Are or Salen, the country's two biggest ski resorts, although bars, pubs, and clubs that make up the après ski scene have closed. According to Swedish media reports, over 30,000 beds at accommodations in Åre were full last weekend, as guests continue to visit from all over the country. Swedish health officials did meet with ski resorts earlier this week to discuss the current situation, but no definitive action was forthcoming.
See New York Times Article on Sweden's Corona Strategy:
However, the 2,800 residents are not amused and are asking potential visitors to heed the health authority's advice and stay home where possible. But for now, the lifts are still turning.
Sweden is home to 121 ski areas and welcomes over 2-million skiers every year. By allowing mass gatherings of up to 500 people and allowing ski lifts to continue to turn, health officials in Sweden are putting the responsibility and the decision firmly on the ski industry and the areas themselves whether they stay open or not. This been said, there are some restrictions that need to be enforced. All après is canceled as venues have closed, gondola use will be managed, as will lift line spacing, and restaurants and amenities in on-mountain and base lodges are restricted.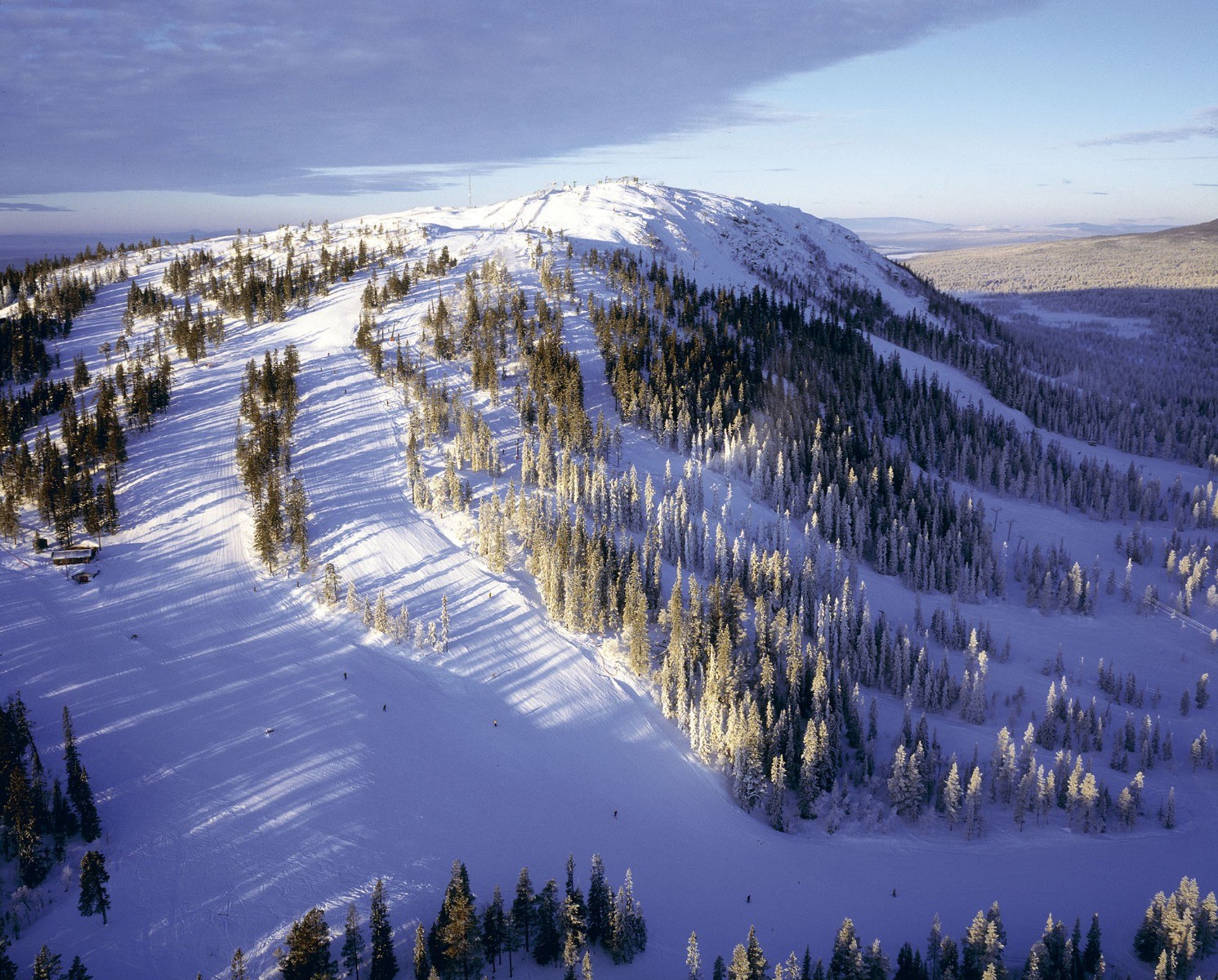 Sweden is putting faith in the positive effect of what's known as herd immunity, just as Britain did at first, before ordering a complete lockdown just three days ago. The idea is that while older people and others who are at risk should be protected from the virus, it's no big deal for younger people without an existing health problem to become infected. The hope is that this will lead to a large proportion of the population becoming immune to the virus, which in turn will lose its effectiveness in the long term, and ease the pressure on the health system and public employees.
This tactic has not yet been proven to be effective though and many people in Sweden are critical of the health authority's guidelines and would prefer the tactics in use by most other European countries.
According to data from the World Health Organization (WHO), at least 2,893 people have been infected with coronavirus as of Friday, and 77 have died.