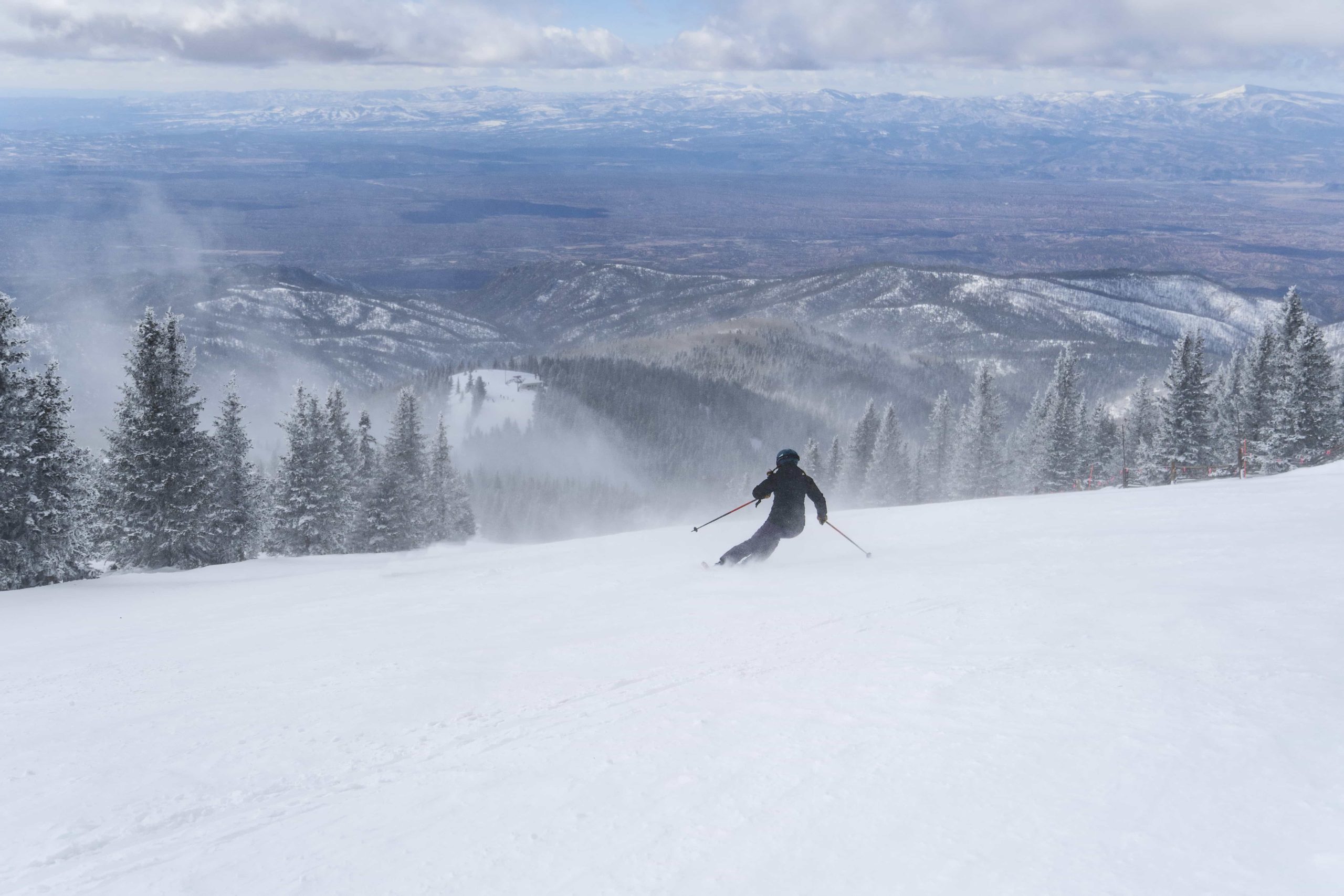 Ski Santa Fe, NM, announced over the weekend that thanks to over four feet of snow in March, it is extending its season through April 16th.
SEASON EXTENDED THROUGH APRIL 16TH!
Spring has yet to arrive at Ski Santa Fe and we aren't ready for the season to end! We have received more than 4 feet of snow in the month of March and conditions are as good as they get. Our 92-inch base will make for great skiing and boarding into April. In appreciation of our loyal pass holders and local riders we will extend the season through Sunday, April 16. Come soak up some cold snow and warm days on the mountain. To celebrate the extended season, join us for Slush Cup on Saturday, April 15 which will include pond skimming, live music and cold drinks at Totemoff's.
All facilities will be open including: La Casa Lodge, La Casa Café, Ski Santa Fe Sports Shop, Ski & Snowboard Rental Shop, and Baz Coffee Bar. Totemoff's Bar & Grill will be open to service our guests at mid-mountain. Join us at the Snow Sports School and Chipmunk Corner Children's Center for ski or snowboard lessons.
The resort has seen 231″ of fresh snow this season and has a 92″ base.
Ski Santa Fe joins a long list of resorts across the west that have extended their seasons' thanks to above-average and record snowfalls this season.
According to Wikipedia, Ski Santa Fe is a medium-sized ski resort located in the Sangre de Cristo Mountains in Santa Fe County, New Mexico, United States, 16 miles east of the state capital of Santa Fe. It includes seven lifts and 68 runs at elevations of over 10,000 feet (3,000 m). It is the southernmost major ski resort of the Rocky Mountains and one of the oldest and highest in the nation.