[Sponsored by Sunski Sunglasses]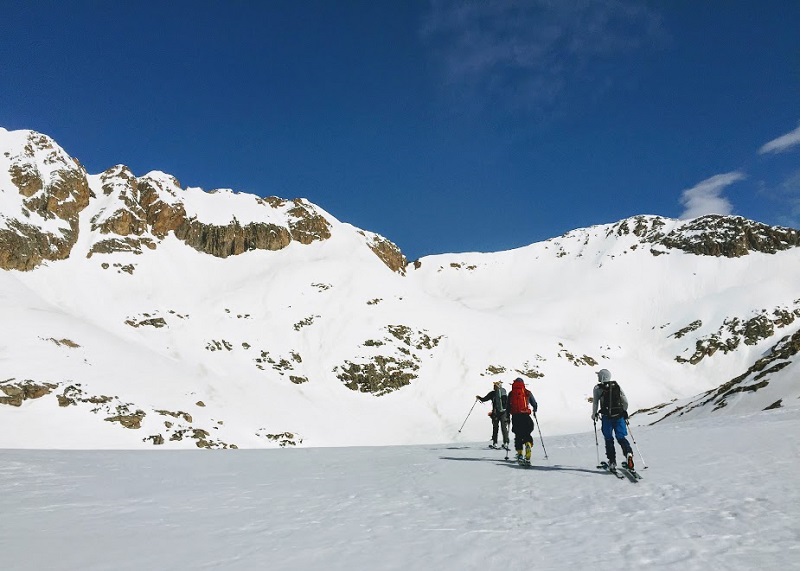 Spring is my favorite time for ski touring. The sun is shining, the big lines are filled in, and the snow is stable. It's just a great time to be outside in the mountains. On beautiful spring days, I typically just ski in sunglasses and leave the goggles at home.
Finding a good pair of touring shades can be challenging. I want something that looks good and provides adequate eye protection from the sun and wind. You can look cool but be squinting all day, or, look like an action figure and be that guy no one wants to ski with.  Fashion and function, at a decent price, sometimes seems like an impossible blend. I usually just end up looking like a total dork in my road biking shades. Somehow my wife still skis with me.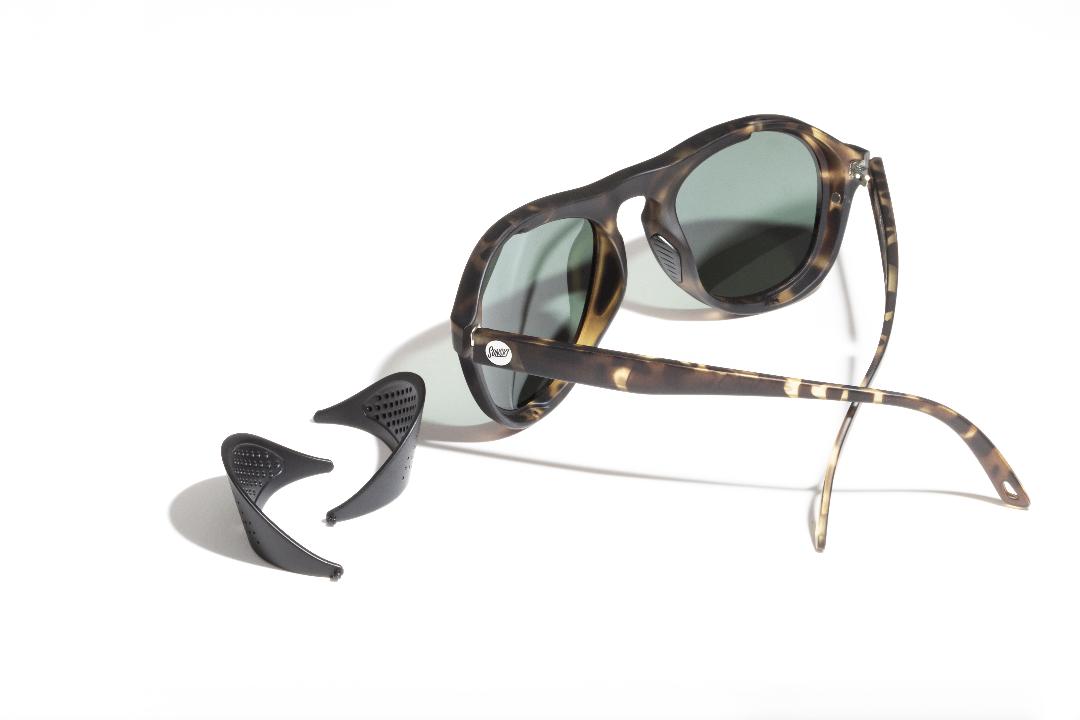 Enter the Sunski Sidekicks Collection. Two modern mountain shades, the Treelines, and the Gondolas, featuring the award-winning Sidekick removable, magnetic side-panel system. They're a modern take on glacier glasses that actually work and don't cost a fortune. In fact, these were purpose-built for ski touring after co-founder, Michael Charley, was dissatisfied with anything else on the market. They've won the prestigious Red Dot Design Award, which you may have seen called out on tags of other top-notch outdoor gear. The best part is, they're only $89.
"The best mountain shades for $89, and likely the best mountain shades at any dollar" – Sunski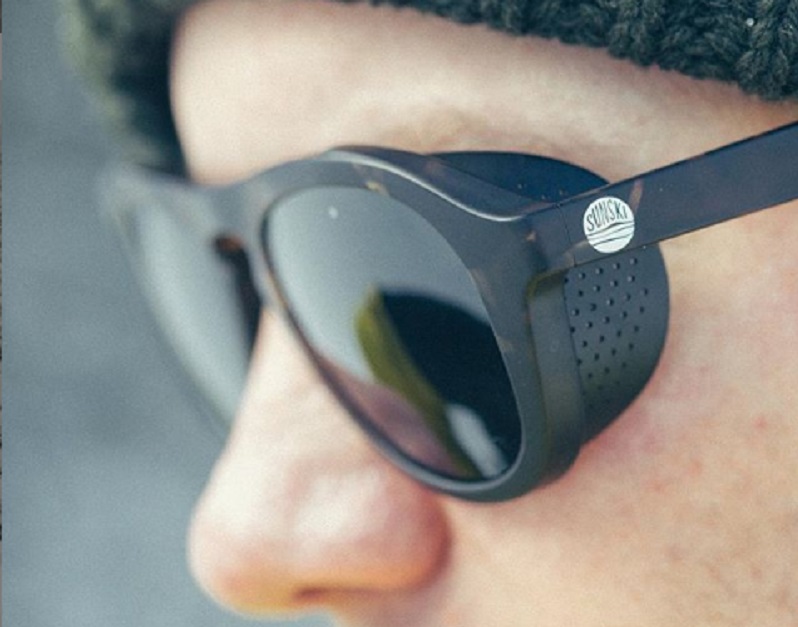 Sunski is a pretty cool company. I've seen their product in shops for a while now but didn't know much about them.  First off, all their glasses are designed fully in house by the beach in California. No generic shades from China here.  Second, everything they make is guaranteed forever. If your lenses get scratched, you're covered. If your frames break, they've got your back. I've never heard of a guarantee on glasses like that. It's part of Sunski's goal to reduce waste by creating a top-notch product. As a company, you don't guarantee stuff forever unless it's going to last forever.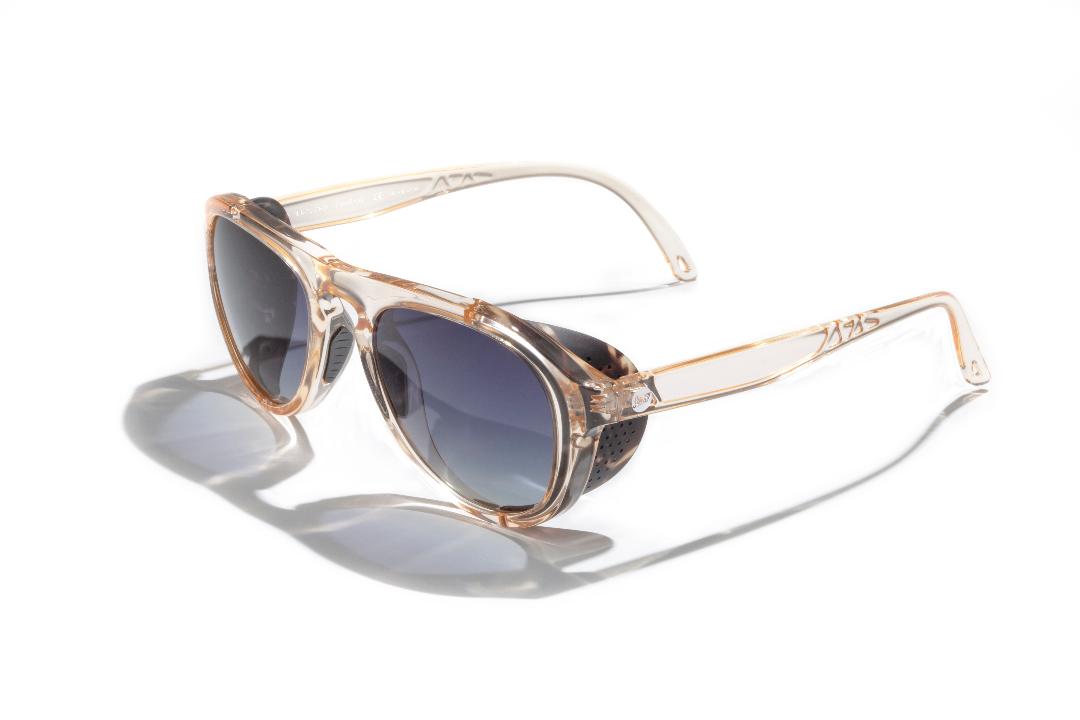 I think the greatest thing about Sunski, besides the product, is their sustainability mission.  Along with their forever guarantee, they've gone as far as to create their own recycled polycarbonate plastic blend, dubbed "Superlight," to manufacture their glasses from. Instead of heading to a landfill in Illinois, this plastic gets a second life adventuring outside with you. It's great to see a company putting planet Earth ahead of the bottom line from time to time.
I just picked up a pair of Sidekicks myself and will put them to good use next week on a spring ski touring trip.  Sunski doesn't just make glasses for ski touring, though. Check them out, they've got a whole line up for whatever activity you choose.