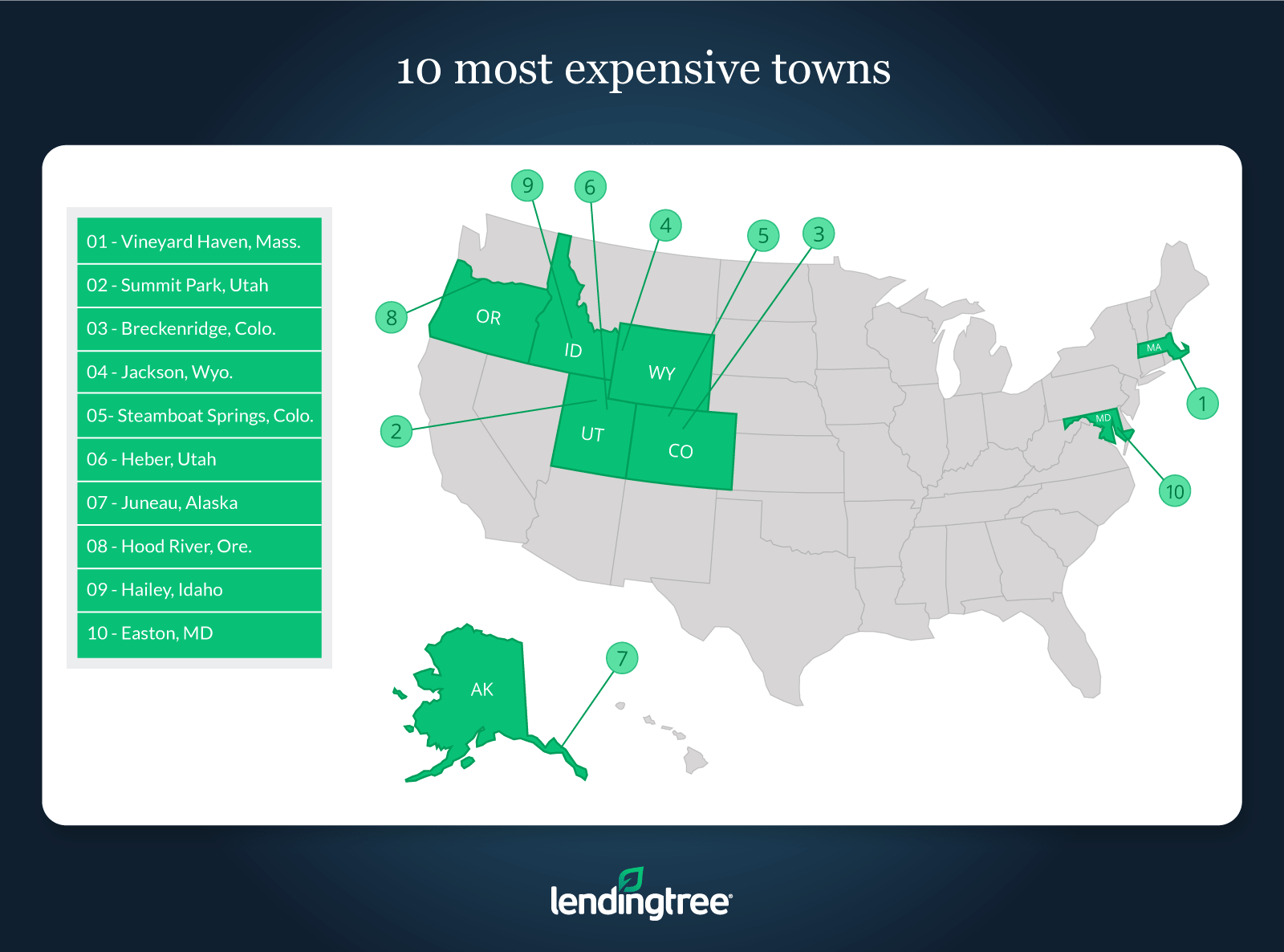 LendingTree, a financial website, recently compiled a list of the United State's most expensive towns, using median home value to determine the ranking. Unsurprisingly, the list is dominated by ski destinations. However, the most expensive town is Vineyard Haven, a town located on the iconic island of Martha's Vineyard in Massachusetts. Martha's Vineyard is known as a vacation destination for many of the East Coast's elite, including former President Barack Obama. Outside of Vineyard Haven, the top five most expensive towns in the United States are ski destinations.
Vineyard Haven, Massachusetts
Summit Park, Utah
Breckenridge, Colorado
Jackson, Wyoming
Steamboat Springs, Colorado
Summit Park is located twenty minutes north of Park City, and the other three ski towns are (obviously) the namesake of three iconic US ski areas. Other ski towns such as Hailey, Idaho (#9) and Taos, New Mexico (#25) also find themselves on the list. So, why are the median home values in ski towns so expensive, and how can people afford them when there's often a lack of high-paying jobs in ski towns?
According to LendingTree, it's for a variety of reasons. Lead economist Tendayi Kapfidze explains:
"Because many people who live in these towns do not live there year-round, and otherwise make the bulk of their income elsewhere, they can afford to buy homes well outside of the price range of the average townsperson. This demand for expensive luxury homes, as well as certain building restrictions in towns like Jackson, cause home prices to skyrocket."
Access to world-class ski areas, stunning mountain vistas, and luxurious amenities attract people seeking to own vacation homes, but limited availability of property means that real estate prices quickly skyrocket. It's a classic example of supply and demand; we all want to live in Jackson Hole or Steamboat Springs, but there are only so many properties available. These properties go to the highest bidder, causing high median home values. Unfortunately, mountain towns typically don't have high-paying job opportunities, meaning that many townspeople are priced out of their homes. Jackson, Wyoming, located at #3 on the list, has the largest income gap in America.