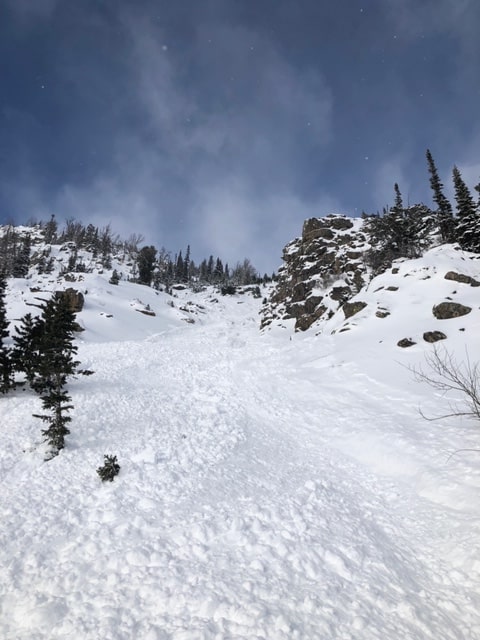 In the third reported skier-triggered avalanche in the backcountry south of Jackson Hole Mountain Resort, WY in the past week, a skier was carried through a chute to the left of the Broken Branch area, reports the JH News and Guide.
This is the second skier to be caught and injured in the past three days, with a skier sustaining a suspected hip injury Monday in the Spacewalk Couloir. The skier caught near Broken Branch injured her wrist and lost her ski gear, according to Teton County Sheriff-elect Matt Carr.
"She was almost completely buried, but her head was out," Carr said.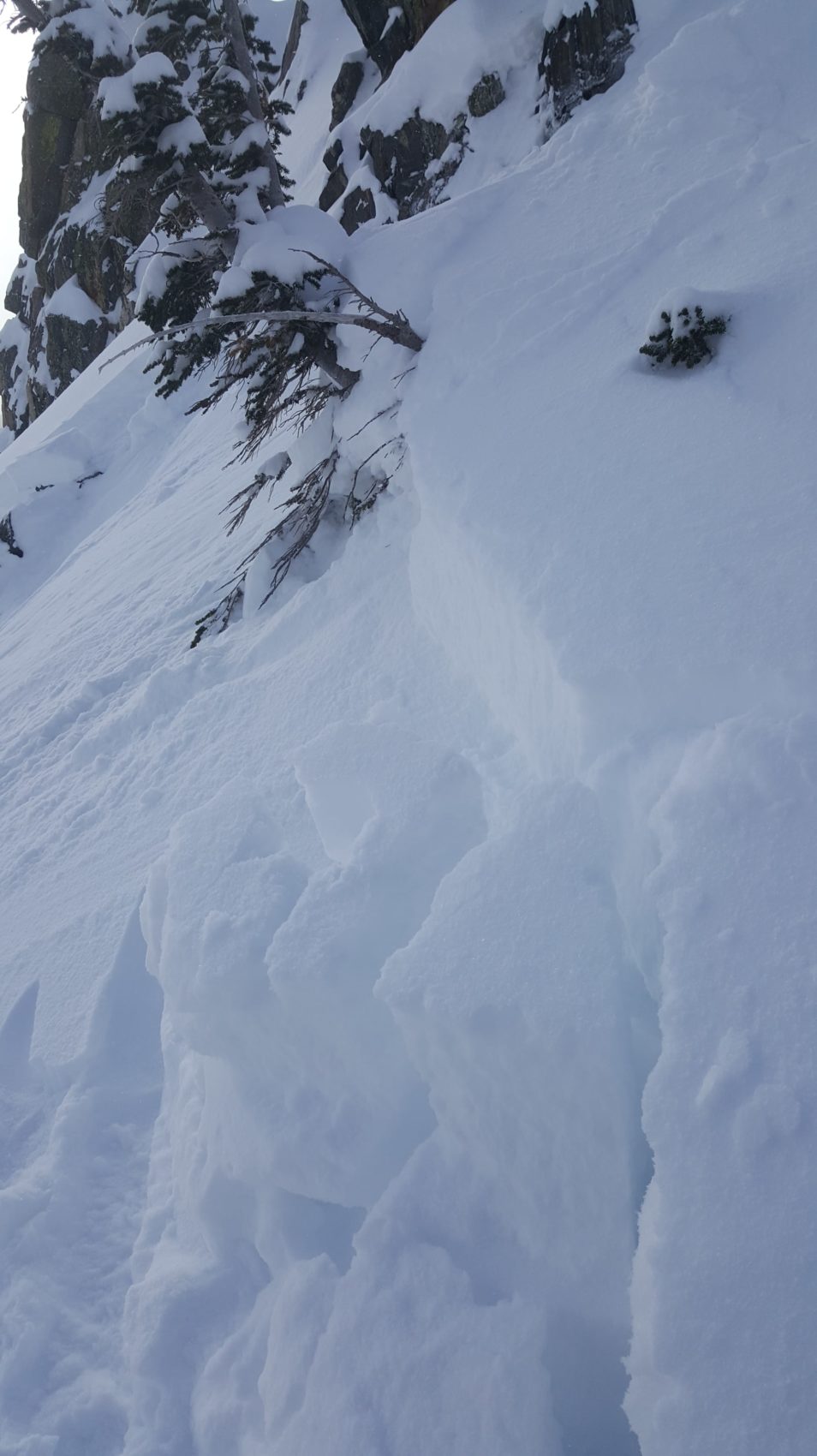 Skiers on the scene managed to dig out the woman before Search and Rescue arrived, but due to her arm injury and lack of gear, the woman was rescued by a Teton County Search and Rescue helicopter and transported to St. John's Medical Center for evaluation. 
The R3/D2.5 slide had a 24-inch crown and was on an east-facing slope. The increase in skier-triggered slides in recent days has occurred mostly on steeper, rockier slopes, signs that skiers may be venturing into more consequential terrain as the snowpack deepens, even though persistent weak layers exist on all aspects.
"The human factor is huge," Bridger-Teton Avalanche Center Director Bob Comey told JH News & Guide. "People are going there, but the left of Broken Branch and Spacewalk slides aren't really surprises. They're avalanche-prone terrain."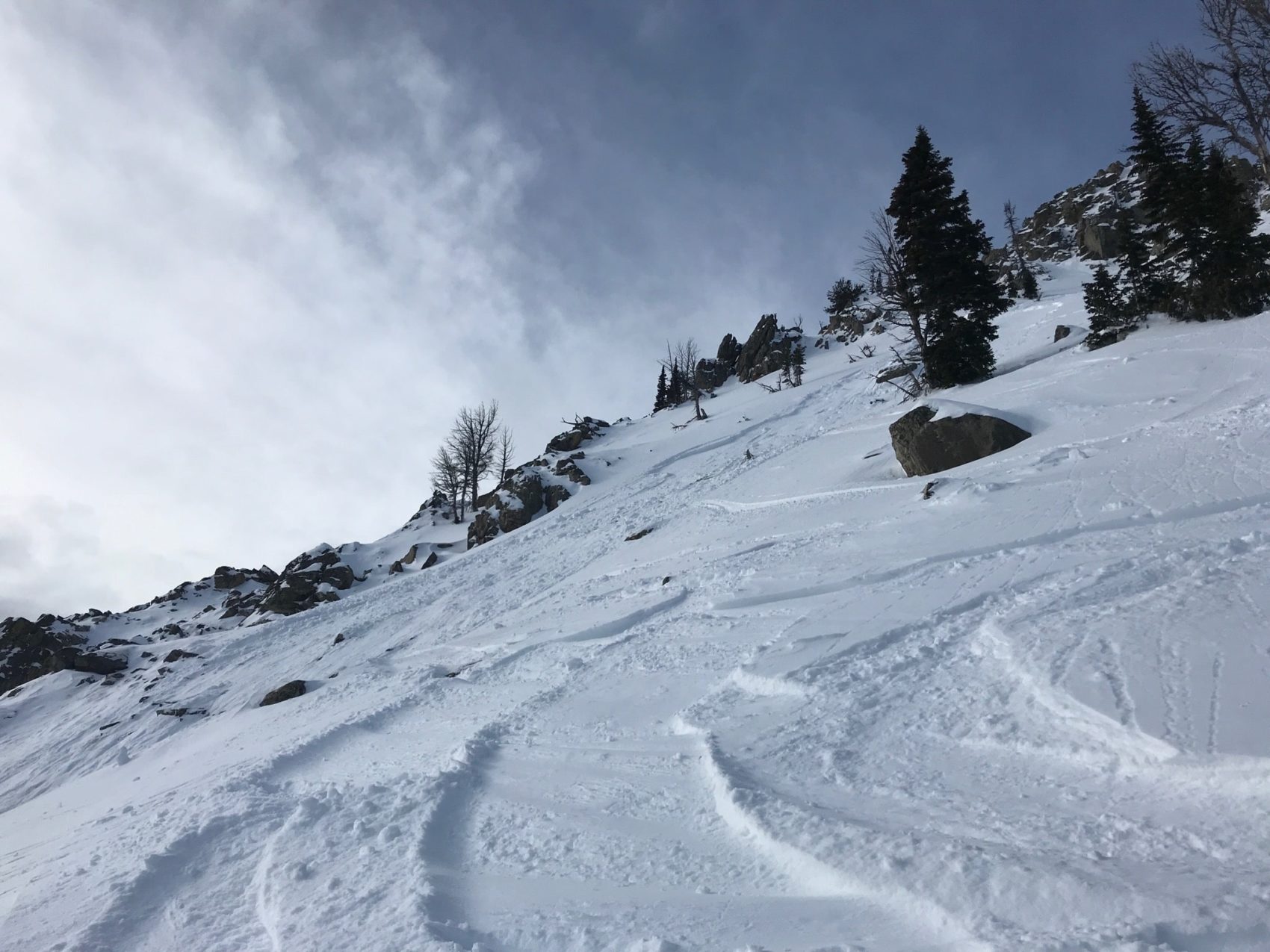 Another skier was caught, carried and injured after triggering a slab avalanche south of the boundary of the resort on Monday. Either of these events could have been fatal. Slab avalanches were also triggered on Mt. Glory and in Hanging Canyon in Grand Teton National Park.
Careful snowpack and terrain evaluation are essential today for safe backcountry travel. Avalanches are unlikely at the lower elevations except on isolated terrain features.