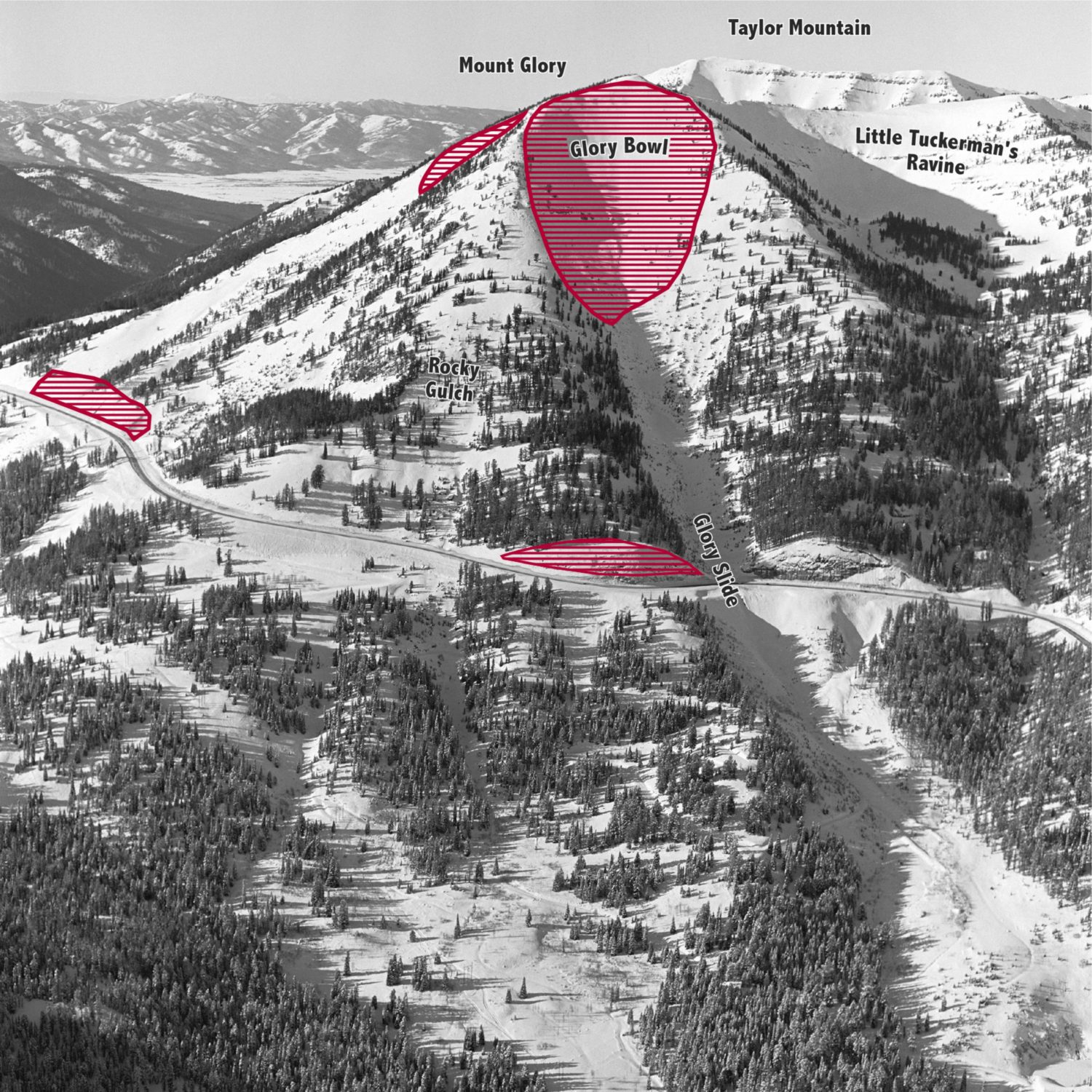 A backcountry skier was buried 3-5 feet under avalanche debris from a "very large" avalanche for 8 minutes off Teton Pass, WY (near Jackson Hole) yesterday.
Chief advisor Cody Lockhart called the avalanche "very large."
After 8 minutes under the snow, the skier was pulled out and resuscitated by the backcountry partners he was with.
The avalanche victim is 23-years-old and was reportedly blue and unresponsive when found, he vomited and began breathing again after some resuscitation. 
The avalanche occurred on Wolf Trap which is located between KB Ridge and Avalanche Bowl.
Lockhart was critical of the location the skiers dropped in, telling Jackson Hole News & Guide:
"It's probably the most dangerous place you can be on the south side of Teton Pass, this bowl.  These people were definitely in the wrong spot to be today.  There are very few times where it's ever an appropriate time to be where they were."
It's being reported that this accident was very complex.
A group of 6 skiers skied "Bearclaw" and were at the bottom of that line.
Then a group of 4 skiers skied "Wolf Trap" and one of the skiers triggered an avalanche and rode the slide but was able to escape. The slide continued 1,000′ down and buried one of the group of 6 from "Bearclaw" in 3-5′ of snow for 8 minutes.
Rescuers arrived via skis and assisted in helping the victim back to safety and for treatment for minor injuries in a local hospital.
Bridger-Teton National Forest Avalanche Center Report:
Date/Time: 02/16/2019
Path: Wolf Trap Zone: 104
Elevation: 8180 Aspect: SE
Starting zone slope angle: 36-40
Type: Soft Slab
Relative Size: 2 Destructive Size: 2.0 Depth: 36
Trigger: Skier (AS)
Lat: 43.485081 Lng: -110.948639
Observer Notes: Two skiers were caught with one full burial and one partial burial. Companion rescue was successful, and only minor injuries were sustained.