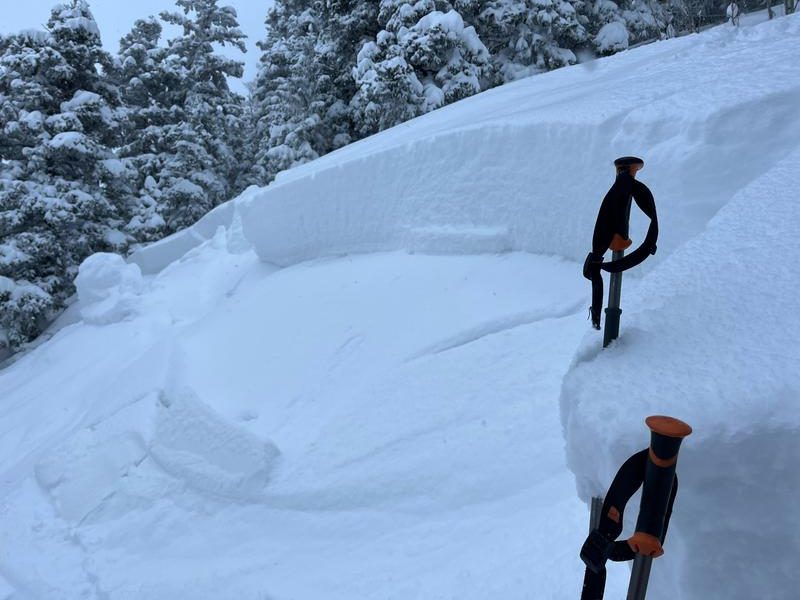 Two skiers were exiting a drainage in low elevation, north-facing terrain in Little Cottonwood Canyon on Tuesday when one of them was caught, carried, and partially buried by an avalanche. The skier was reported to have been seriously injured, with search and rescue teams having to evacuate them from the mountainside, according to the Utah Avalanche Center.
The UAC has released a preliminary avalanche accident report, which is attached below: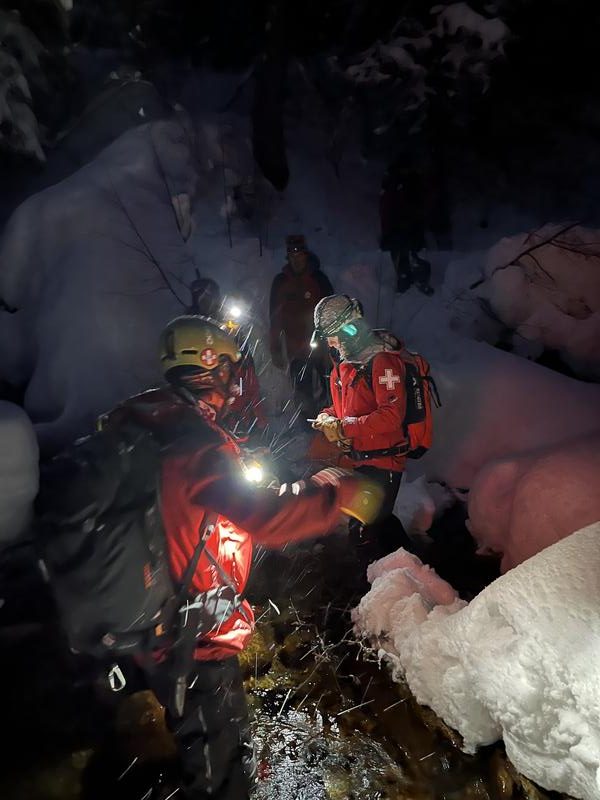 Preliminary Report
Two skiers were exiting the Red Pine Drainage in Little Cottonwood Canyon. While doing this they were below the summer hiking trail. The first skier triggered the avalanche just northeast of Pink Pine Ridge (see map below). As the second skier followed some distance behind the first, she saw there had been an avalanche. She started searching for the other skier with her transceiver, but then she saw him on the surface of the snow and called 911. The first skier sustained serious injuries.
Rescuers from Wasatch Backcountry Rescue, Snowbird, and Alta Ski Patrols responded and transported the injured skier out downhill towards the Tanners Flat Campground, across Little Cottonwood Creek, and to an ambulance. More details to follow after an accident investigation.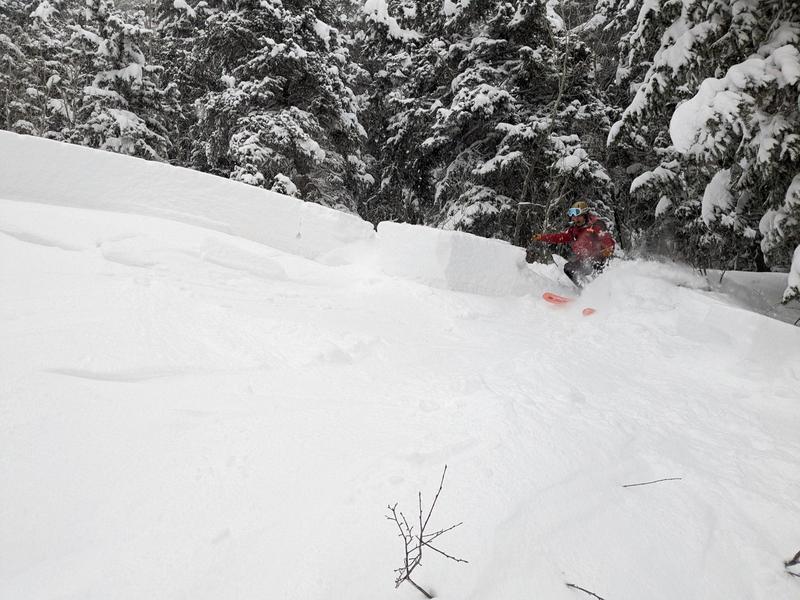 Terrain Summary
This was a steep north-facing slope at 7800′ above Little Cottonwood Creek and below the summer hiking trail.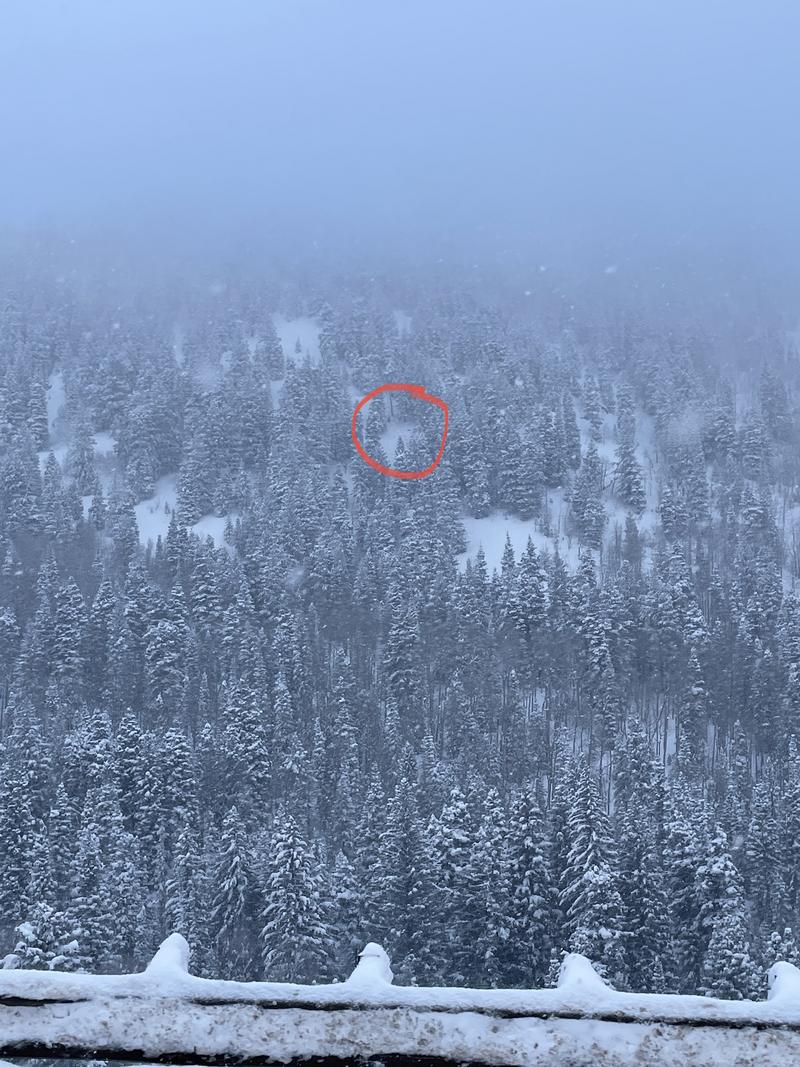 Weather Conditions and History
After a long dry spell in November, the snow surface faceted throughout the Wasatch. This layer was buried on or around November 27th. Alta reported 38.5 inches and 1.96″ of water in this most recent storm which is ongoing.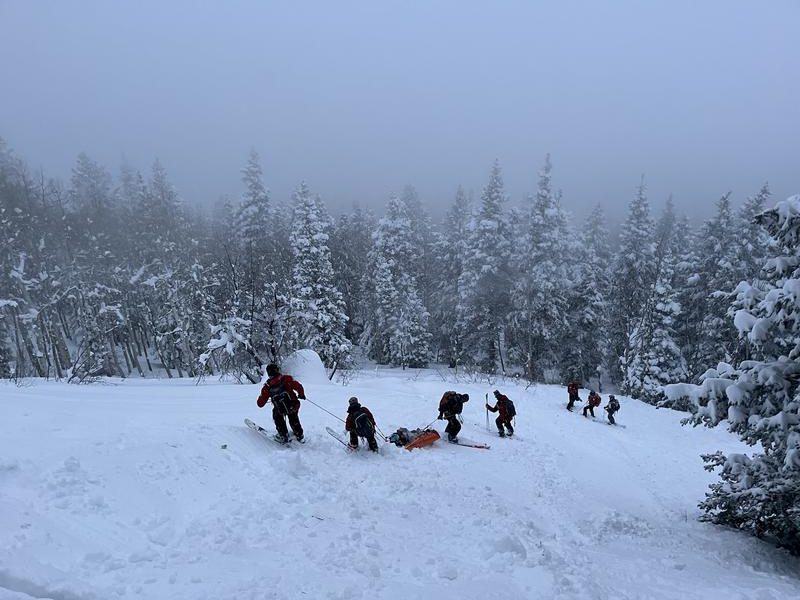 The UAC shared the following regarding the avalanche danger for Tuesday, December 13:
The avalanche danger is CONSIDERABLE on all upper elevation aspects and mid and lower-elevation aspects facing northwest through east aspects where natural and human-triggered avalanches may break 1-4′ deep and 200′ wide, failing on a persistent weak layer of faceted snow. The avalanche danger is MODERATE on west-south-southeast aspects.
The north-facing slopes that are harboring old weak faceted snow surfaces are not to be messed with.
At the time of this writing, upper Little Cottonwood Canyon has received a storm total of 60″. Avalanche danger is currently elevated, and caution when navigating through the backcountry is critical right now.