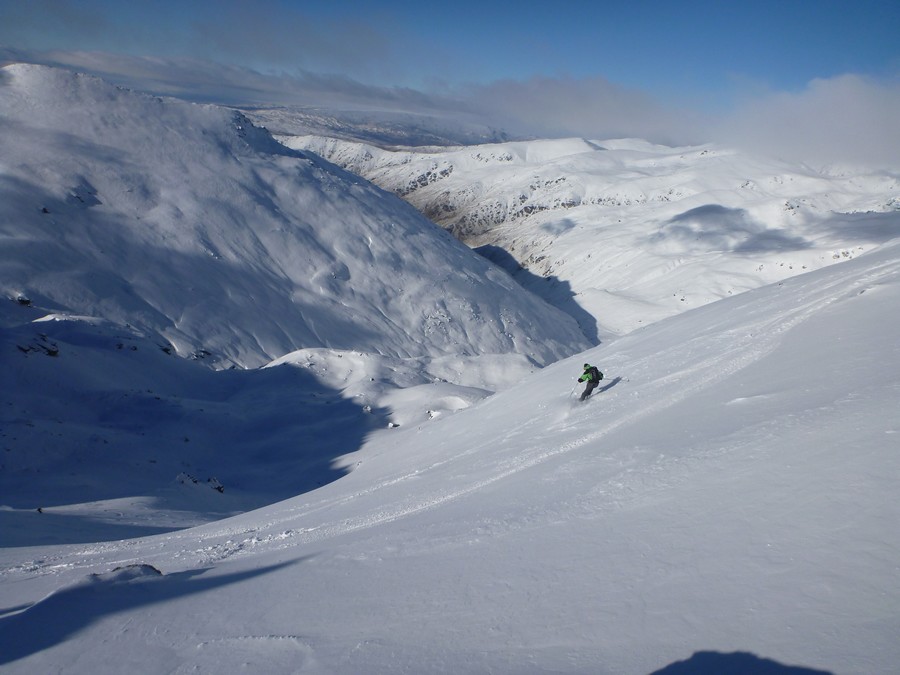 A backcountry skier triggered, got caught in, and escaped injured from an avalanche near The Remarkables ski resort in New Zealand today, July 25th.
The avalanche occurred at 3:12pm near Lake Alta.  The New Zealand Mountain Safety Council stated that the man who triggered the avalanche was on the edge of the 500m (1,600′) wide avalanche and was able to hold onto a rock and escape uninjured.
"The man was in the back country of The Remarkables and roughly a 500 metre wide avalanche has come down. [He was] on the edge of and managed to hold onto a rock until the avalanche had largely passed." – spokesperson for New Zealand Mountain Safety Council
New Zealand Mountain Safety Council also stated that:
"there's been a rain crust sitting there with a persistent deep slab layer".

"The early snow we had earlier in the season has frozen over. Any major snow we have from then on is what we call dust on crust – you've got a lot of snow sitting on top of an icy layer, there's always a higher potential for snow to slide at any point."
The Remarkables ski patrollers responded to the out-of-bounds avalanche.  They thoroughly searched the debris with beacons in case anyone else may have been caught in the avalanche.
The avalanche danger in the Southern Lakes region is rated at "CONSIDERABLE" today, the rating the most people die under.