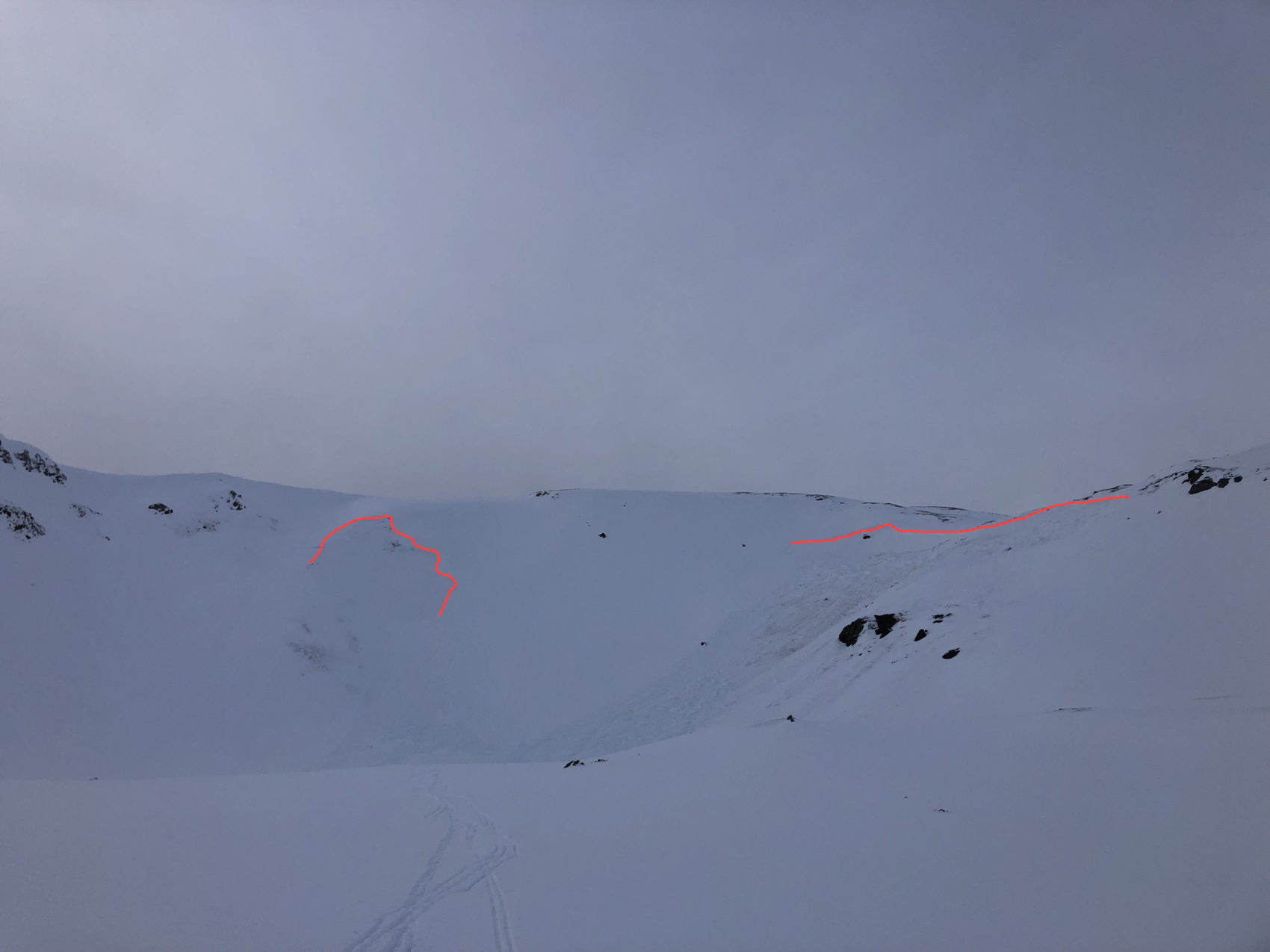 A group of backcountry skiers were taking a Level 2 avalanche safety course Saturday in Colorado when they triggered an avalanche — burying and killing one skier in their party, state officials said.
The six backcountry skiers were in a course on Red Mountain Pass in Senator Beck Basin led by the Silverton Avalanche School. The skiers triggered an avalanche while coming down, according to a report from the Colorado Avalanche Information Center, 'sympathetically' releasing a second avalanche which overran the debris pile of the first and caught everyone in the group.
One of the skiers was buried under at least 8 feet of the debris from the avalanches and died. The Durango Herald identified him as Peter Marshall, 40, of Longmont. The group dug Marshall out from under the snow and attempted to revive him on site, but were unsuccessful.
The Silverton Avalanche School is a nonprofit educational organization that provides training on avalanche and recreational safety. This is the school's first avalanche fatality since it was founded in 1962, according to a news release.
"This tragic accident impacts all of us and our deepest condolences go out to the family," the school's staff said in a release. "Our No. 1 priority at this time is ensuring the safety and well being of the family of the victim and the students and staff involved in the accident."
A significant storm pounded many parts of the western United States this weekend, leaving dangerous avalanche conditions in its wake. This was the first avalanche fatality in Colorado this year and according to Avalanche.org, the third avalanche fatality this winter (a snowmobiler was killed in Montana and another perished in Wyoming).