A search is underway for a man missing since Friday on Liberty Ridge, on the north side of Mount Rainier, WA. The incident brings the number of people missing on Mount Rainier to three after two others went missing in separate incidents last week.
Matthew Bunker, of Seattle, was reported missing by the other member of his party at 3:00 pm on Friday, June 26. Bunker had been skiing ahead of his partner near Thumb Rock, at about 10,400 feet elevation, as they were descending from the upper mountain on skis, and was believed to have fallen in the steep terrain.
The National Park Service's exclusive use helicopter was on its way back to Mount Rainier from North Cascades National Park where it had been part of aviation training for North Cascades rangers. The helicopter diverted to perform an initial reconnaissance on the area. Severe downslope winds around Liberty Ridge prevented the helicopter from getting close to the terrain, and the crew was unable to locate the missing climber before returning to base at Mount Rainier.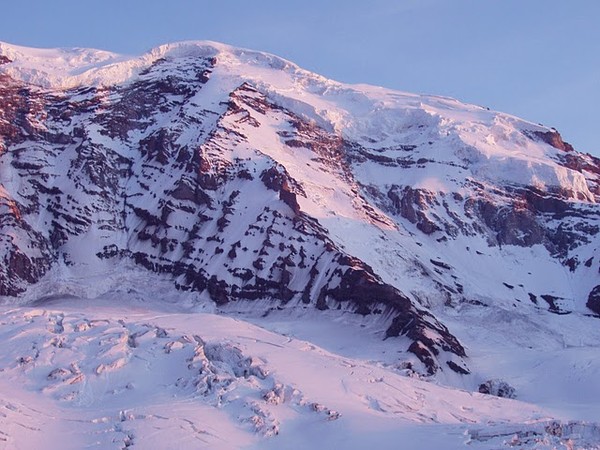 A second reconnaissance flight went out later in the evening with three climbing rangers aboard to gather further information on the incident and attempt to locate Bunker. The helicopter and crew again encountered severe downslope winds and increasing clouds, which limited their ability to approach the ridge. The second flight also ended without the missing climber being located. Poor flying conditions at the location have prevented additional flights today.
The terrain below where Bunker went missing is near the location of the Liberty Ridge tragedy that claimed the lives of six climbers in 2014. It is very steep, terminates in cliffs, and is known for frequent avalanches and active rockfall. This, combined with the broken surface of the Carbon Glacier, will prevent the deployment of ground teams in this search. The Park Service is not asking for any assistance in the continued search for Matthew Bunker. Further helicopter searches are planned when more stable weather comes through the area early next week.
Major search operations are still continuing on Mount Rainier, WA for missing hikers Vincent Djie in the Longmire area and Talal Sabbagh at Paradise.
Vicent Djie, 25, was last seen Friday 19th June hiking the Van Trump Trail toward Mildred Point, says Patti Wold with Mt. Rainier National Park. Djie had been spotted earlier on Thursday at Alta Vista Trail at Paradise. His car was found at Longmire. Yesterday was the second day of searching for the Indonesian student, who had been living in Seattle. Ground searchers and canine teams searched the trails and areas to the northeast of Longmire. A total of 25 personnel were assigned to Wednesday's search efforts.
Djie was last seen Friday, June 19, at 3:00 pm hiking the Van Trump Trail toward Mildred Point. Djie failed to return home on June 19th and was reported missing to the Pierce County Sherriff's Office. On Monday, June 22, a "Be On The Look Out" or BOLO was issued by the Pierce County Sheriff's Office for Djie's vehicle which was subsequently found at Longmire, within Mount Rainier National Park.
He's described as 5 feet 5 inches tall with black hair and brown eyes, last wearing a blue T-shirt, black pants, and carrying a dark blue draw-string backpack. 
Talal Sabbagh, 27, from Seattle planned to hike around Paradise on Sunday 21st June but was reported missing Monday 22nd. He was last seen hiking in Paradise on Sunday, June 21, 2020. Rangers located his vehicle in the parking lot at Paradise. A hasty search was conducted on Monday resulting in no sign of Sabbagh. Search efforts expanded on Tuesday and Wednesday, June 23-24. His cell phone last sent data in the Paradise area on Sunday, where his car was located.
He's about 5 feet 10 inches tall with black hair and a beard, last seen wearing a gray shirt, with black shorts and dark Nike shoes, park officials said.
A few showers moved through Mount Rainier National Park on Wednesday as a cold front traversed across Western Washington. Thursday and Friday will trend drier and warmer as upper-level ridging nudges back into the Pacific Northwest.
If you've seen either of these men, you're asked to call 360-569-6683.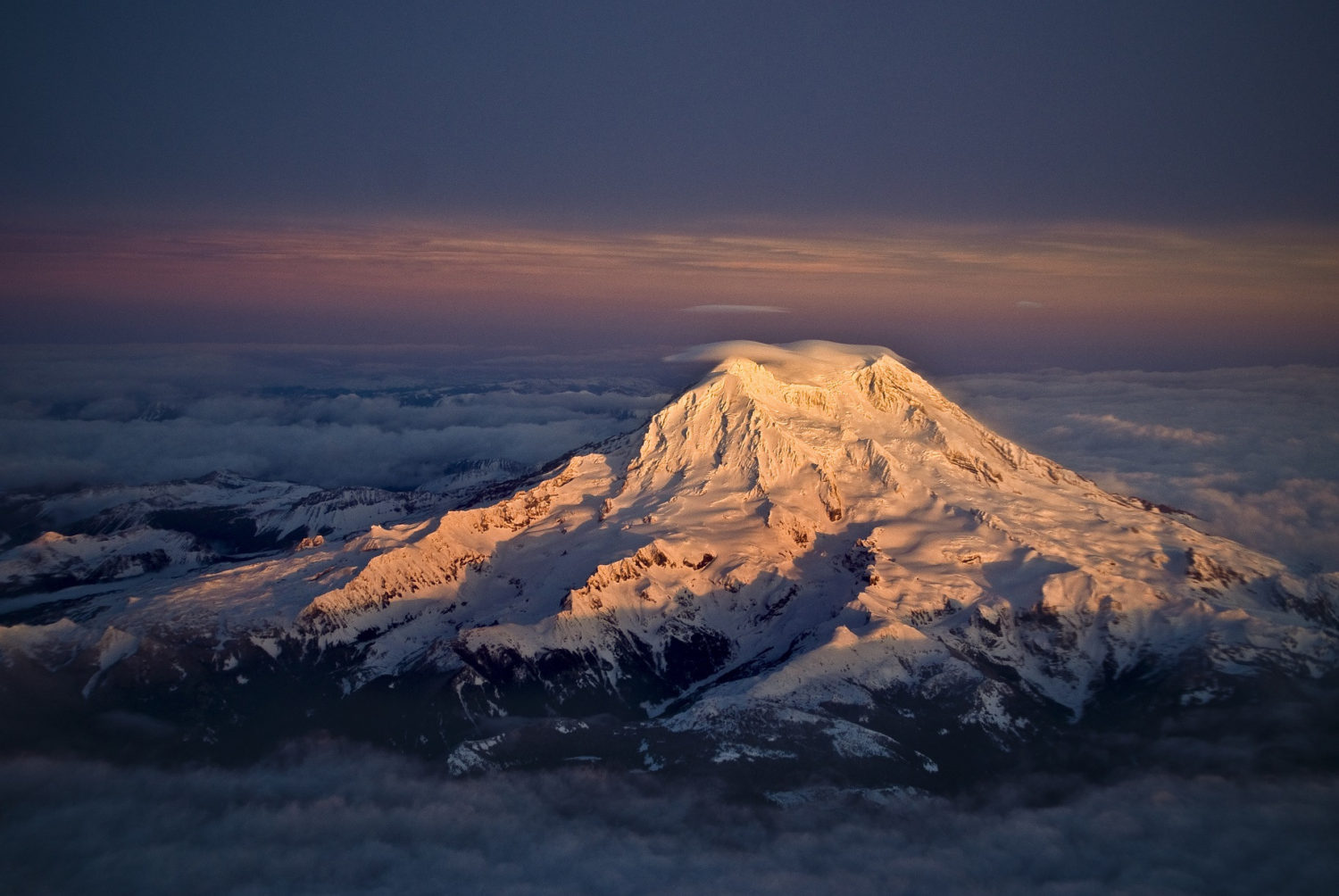 Mount Rainier National Park is an American national park located in southeast Pierce County and northeast Lewis County in Washington state. The park was established on March 2, 1899, as the fifth national park in the United States, preserving 236,381 acres (369.3 sq mi; 956.6 km2) including all of Mount Rainier, a 14,411-foot (4,392 m) stratovolcano. The mountain rises abruptly from the surrounding land with elevations in the park ranging from 1,600 feet to over 14,000 feet (490–4,300 m). The highest point in the Cascade Range, Mount Rainier is surrounded by valleys, waterfalls, subalpine meadows, and 91,000 acres (142.2 sq mi; 368.3 km2) of old-growth forest. More than 25 glaciers descend the flanks of the volcano, which is often shrouded in clouds that dump enormous amounts of rain and snow.