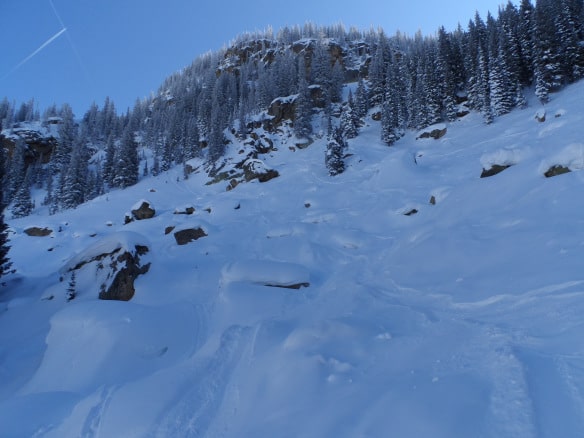 Routt County Search and Rescue volunteers received a call at almost 11 pm on Monday night regarding a 36-year-old man who had not shown up at a planned dinner with friends earlier in the evening. It was initially thought that the man was lost somewhere within the boundaries of Steamboat Ski Resort, CO, but it was soon established that he was in the backcountry after ducking a rope out of Steamboat Resort.
Because the man did not have a cellphone with him, and therefore his precise location could not be determined, a rescue team wasn't sent until the next morning, meaning the man had to spend a cold night outside.
When the man did not show up by Tuesday, Classic Air Medical sent a helicopter (they donate 2-hours free flight time to Routt County SAR) to scour the mountain for him in the morning, but after 2-hours of searching the pilot had not spotted the man and returned to base. Then, at 9 am, four Search and Rescue volunteers were sent into the field to assist Ski Patrol with a ground search.
The lost man was found around 2 pm Tuesday stuck on steep terrain outside the backcountry gate near East Face, at the summit of Mount Werner. Officials said the man had managed to build himself a shelter to survive Monday night, when temperatures hit a low of 3 degrees at the resort's summit, according to the Colorado Avalanche Information Center. The man had brought no food, water or other essentials to endure a night in the backcountry.
"All he had was a knife and two family radios," the official said.
Ski patrollers transported the man to the base of the resort, where he was taken to the hospital with minor cold-related injuries.
Rescuers emphasized that people should never venture into the backcountry alone, without the proper equipment or knowledge of the terrain, and that carrying a phone is essential as this can help rescuers determine a precise location.
Colorado avalanche danger is currently at a historic high, CAIC rating 3 backcountry areas as 'extreme'. Sometimes, it's ok to stay in the resort.