There will always be comparisons between skiing and snowboarding. Which one is easiest to learn? Which is hardest to master? One thing we know for sure though is no matter how you ride on the snow, it is super enjoyable.
But do skiers or snowboarders have a better experience based on their chosen discipline? I will try to answer that here based on different aspects that are involved with a day of riding.
Carrying/Transporting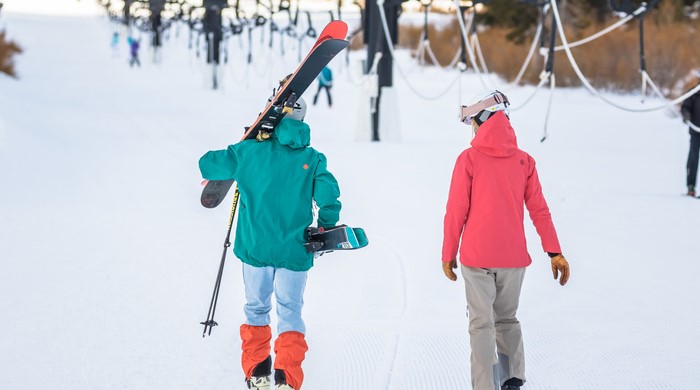 There are numerous ways to carry skis, but skiers typically will carry them on one shoulder and counterbalance them with one hand. This works fine, but it can make the shoulder tired if it's a long trek. Additionally, although the ski brakes keep the skis together, this isn't always the case, especially on wider and rockered skis. Snowboarders on the other hand just have one board to worry about. It is fairly easy to carry on one side of the body. For this reason, snowboarding comes out on top for this category.
WINNER: Snowboarding
Walking
This shouldn't come as a surprise to anyone. Because they are very stiff, ski boots aren't great to walk in. You can make the experience better by loosening the boots and wearing cat tracks, but it only helps a little. Snowboard boots are soft and mimic normal boots much better. This is a no-brainer and snowboarding wins this category.
WINNER: Snowboarding
In the lift line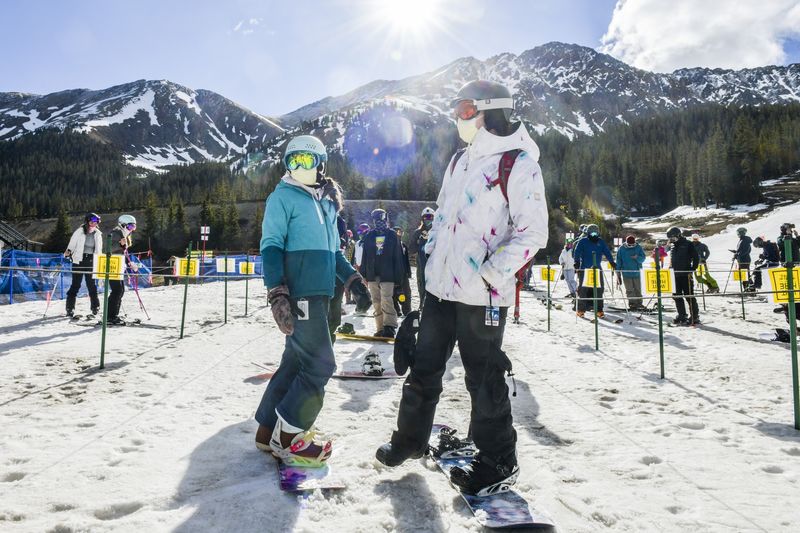 When approaching the lift line, snowboarders have to strap one leg into their bindings and have the other leg free to scootch around. Even though this has been accepted as normal, it's hard to not admit how awkward it is. Once skiers are clicked into their skis, they can easily maneuver the lift line and glide onto the chair.
WINNER: Skiing
Riding the lift
For many of the same reasons as in the lift line, skiers have it much easier riding the lift. They can sit straight with skis hanging down or resting on the bar. Snowboarders have to choose between the board pulling on their knee or sitting sideways with the bar down. Another consideration is snowboarders have to strap their other foot into their bindings at the top of the lift before they can go rip down. Skiers can glide off the lift and start skiing immediately. Skiing wins this category, and it doesn't even consider how poor the snowboard performs on surface lifts.
WINNER: Skiing
Riding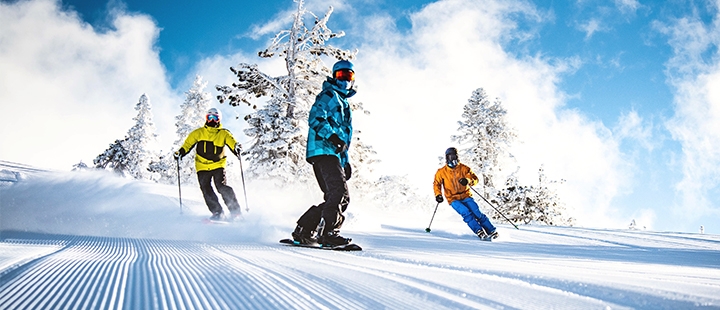 Which one is more fun while riding down the mountain? This category is likely the main reason people choose their discipline. Everyone likes something different whether it be powder, hardpack, the terrain park, or anything in between. It is strictly a personal preference, so I will definitively say that both win this category.
WINNER: Tie
Traversing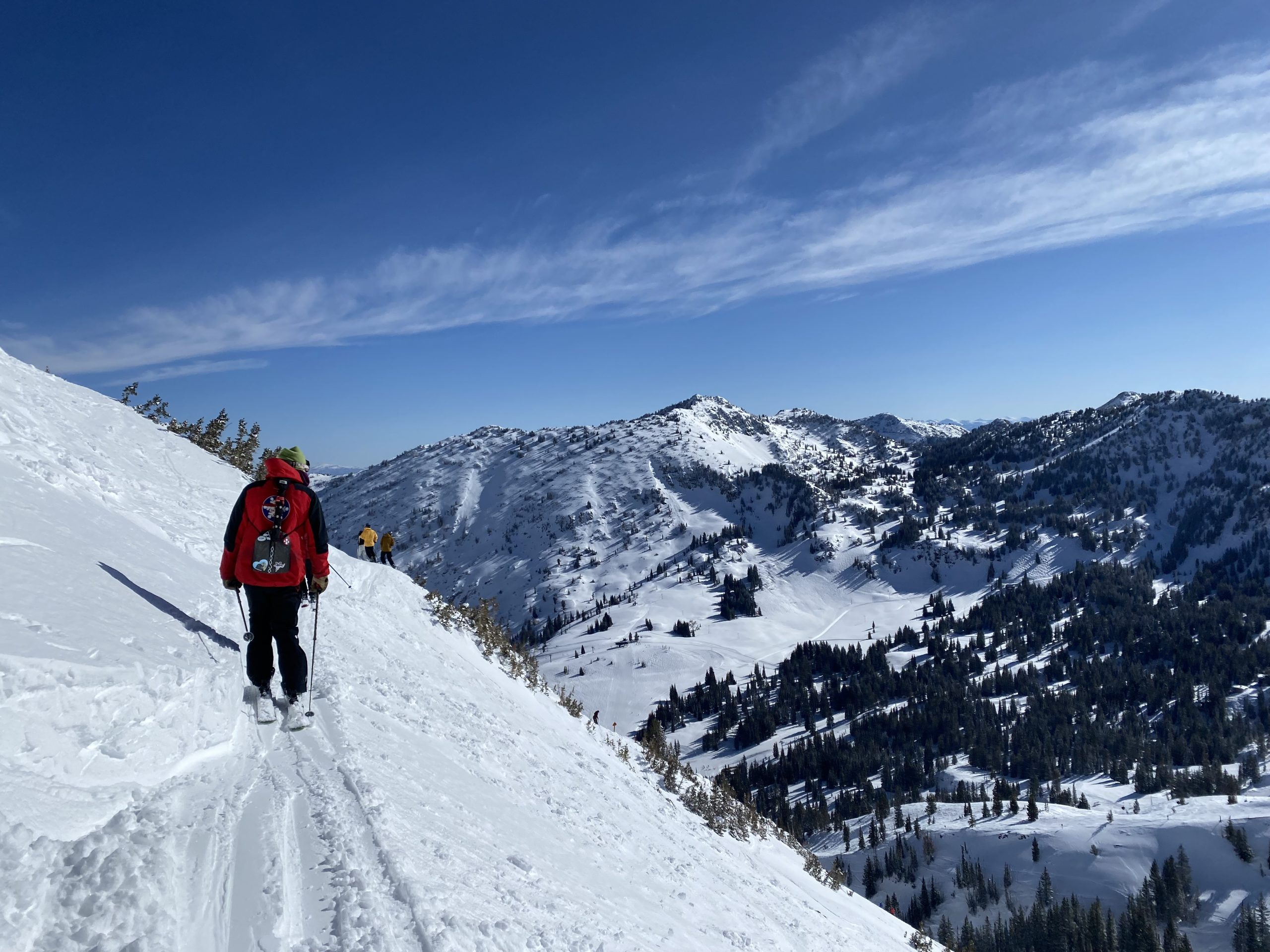 Snowboarders hate traversing and for good reason. Skiers can easily skate-ski, sidestep, or push with their poles to get to the goods. It's undeniable who wins this category.
WINNER: Skiing
Vision
The forward-facing nature of skiing means that it is easy to see and scan everything in front of you. The sideways stance of snowboarding means that they always have a blindside. The Responsibility Code states that people ahead of you have the right of way, and it is your responsibility to avoid them. This is especially true when you are on the blindside of a snowboarder.
WINNER: Skiing
Stopping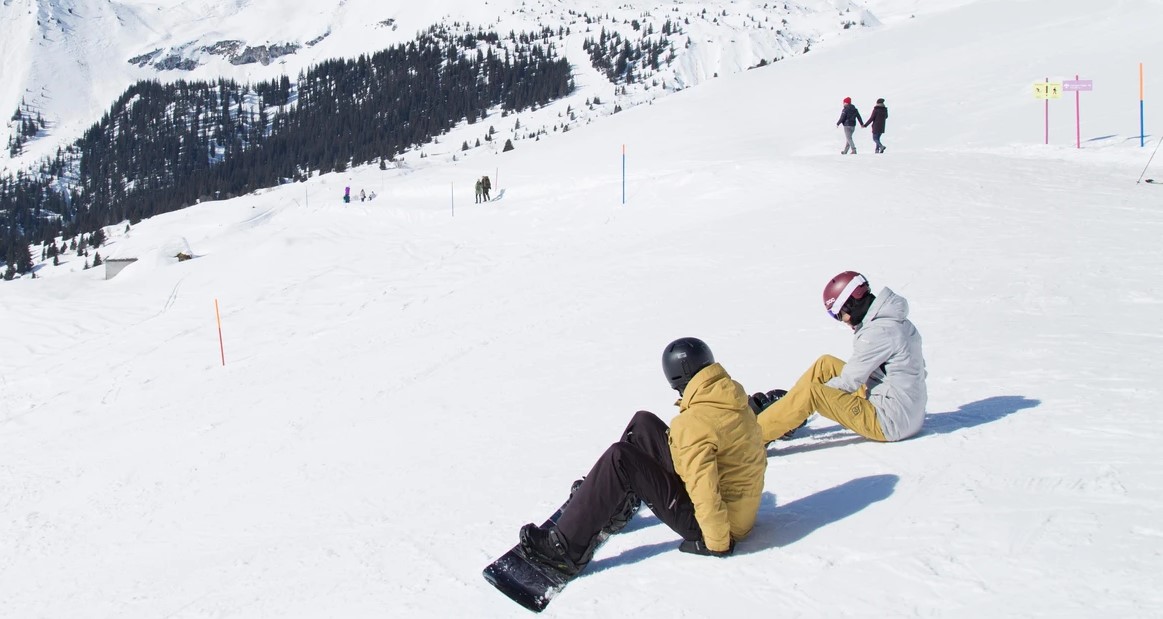 Unless you are doing non-stop top to bottom laps, you are going to have to stop at some point. Snowboarders in general can't stop without either sitting or lying down. Some boarders can balance either toeside or heelside for a bit, but it usually doesn't last long. Skiers can use both edges to stop and can stay standing.
WINNER: Skiing
Alpine Touring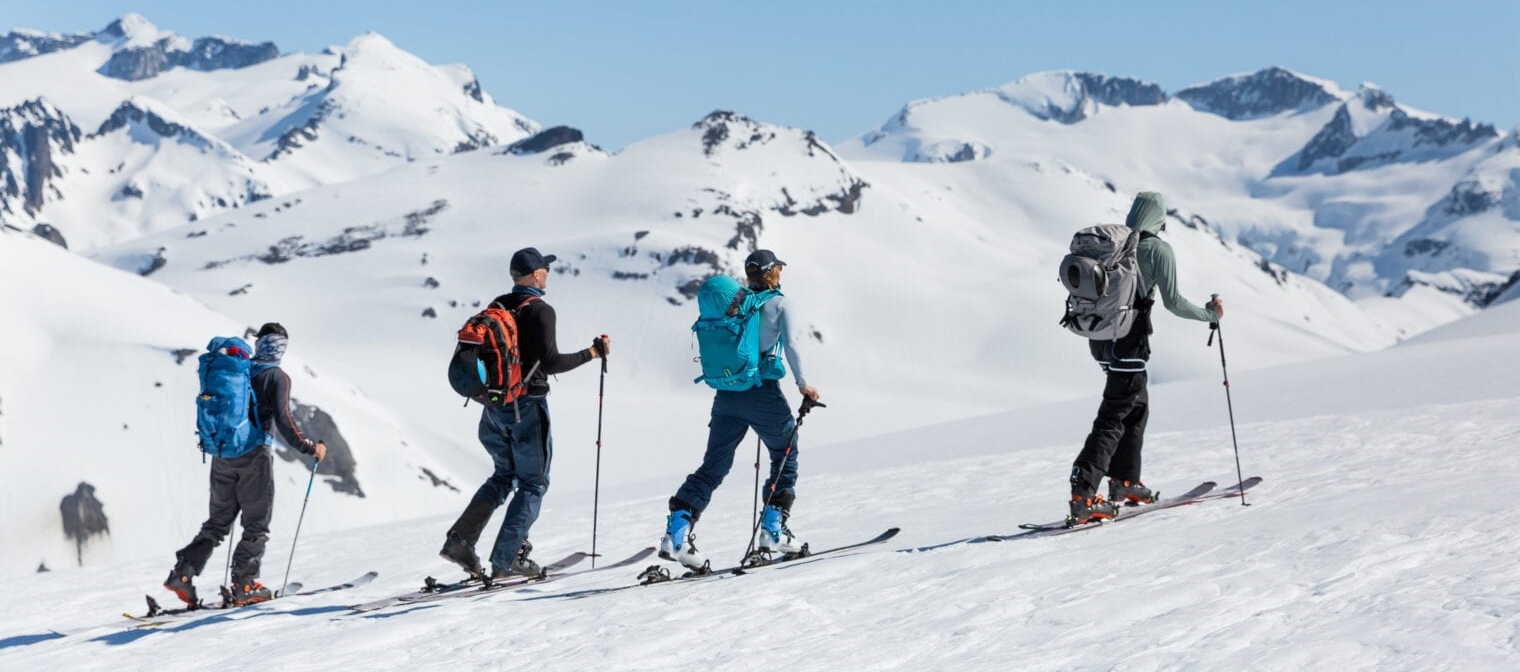 Not all riders participate in this, but with the invention of the splitboard, snowboarders are massively getting into the backcountry. Despite how ingenious the splitboard is, having to split it to go up and put it back together to go down is cumbersome. Skiers don't have this issue.
WINNER: Skiing
Fashion/Cool Factor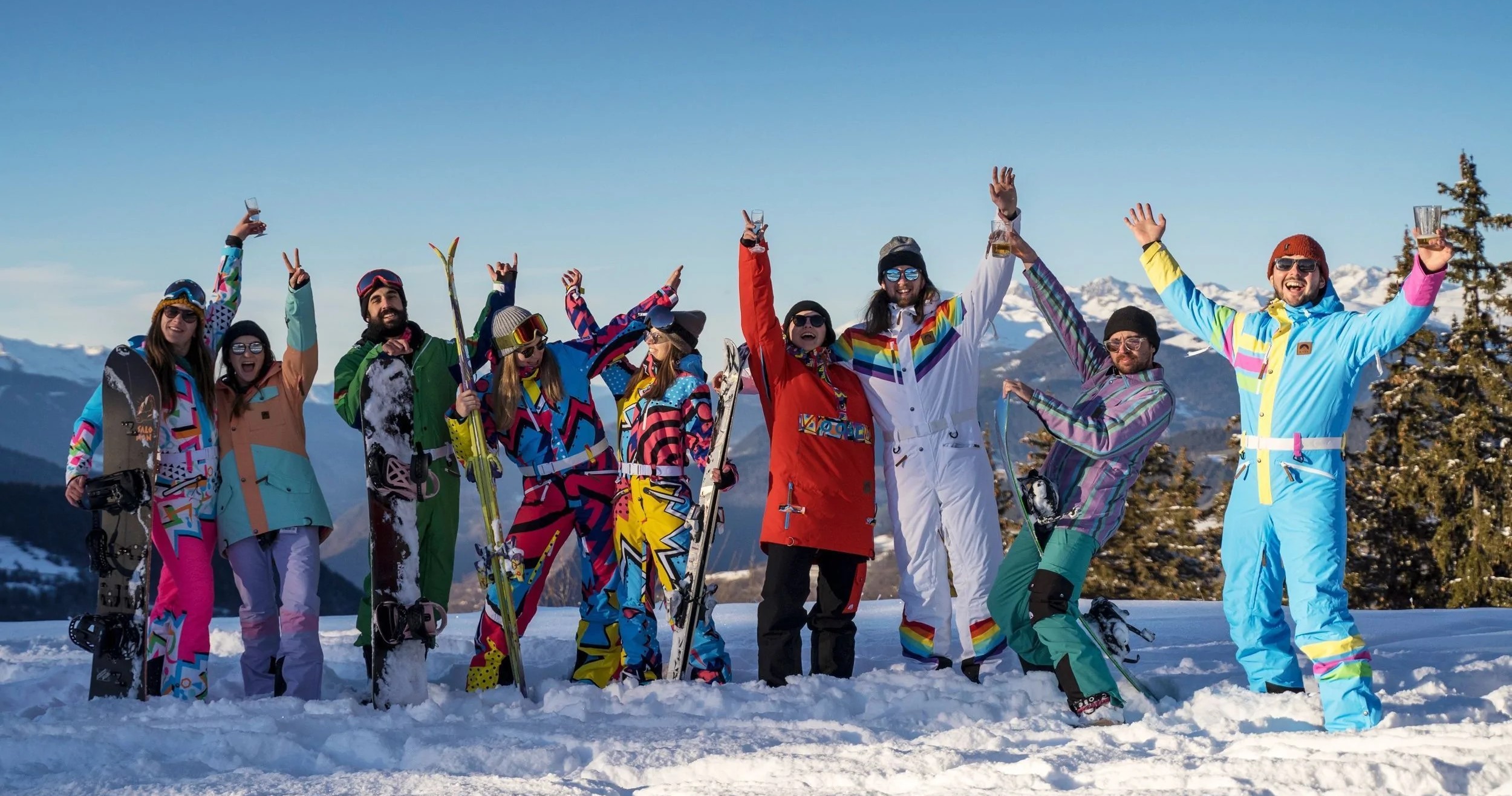 For a while back in the 90s and early 2000s, it seemed like snowboarding was the "cool" thing to do. That time is long past as I feel the trend has changed. I think skiers have a better vibe on the mountain, not to mention looking much cooler in halfpipe and big air competitions. I want to say skiing wins this category, but I feel that is my personal bias showing through. For that reason, I'll say it's a toss-up.
WINNER: Tie
Final Results
With a 6-2-2 record, skiing takes the crown in this experience comparison. But no matter if you are on two planks or one, as long as you're having fun, that's all that's important.