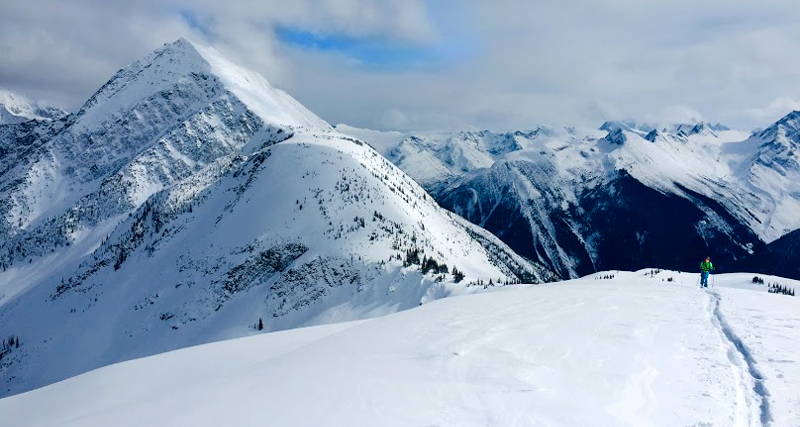 Brought to you by Skimo Strap
With uncertain times this winter, more of you than ever are going to be headed into the backcountry. The backcountry is great – no lift lines, better snow, and that feeling of accomplishment from earning your turns. What's not to love?
OK, there are a few things. I know some of you are thinking "there are no chairlifts." Besides that, what comes to mind? Avalanches? Less actual skiing? No burger and fries for lunch?
Personally, I hate messing with my touring boots all the time. If you've read any of my other articles on SnowBrains, you know I'm picky about my boot fit.  Boots that are comfortable for hours of uphill AND ski well often seem like too much to ask for. Achieving this balance typically means loosening every strap and buckle for the approach, and then readjusting everything for the ski down. If you like to do laps, it gets old pretty fast.
The worst part about modern touring boots is the hook and loop power straps. You need to loosen them for the best range of motion, but then they get caught on your pants and caked in snow. Eventually, they rip up your clothes, wear out, and become useless.
Cam-buckle style power straps work so much better. Just pull to tighten and press to release – perfect for backcountry transitions. I wish they came on every boot, but they don't, and the aftermarket options are limited. For the last few winters, I've been stealing cam-buckle straps off of other boots, buying them on eBay, or just making my own. Finally, there's an option specifically for backcountry skiers!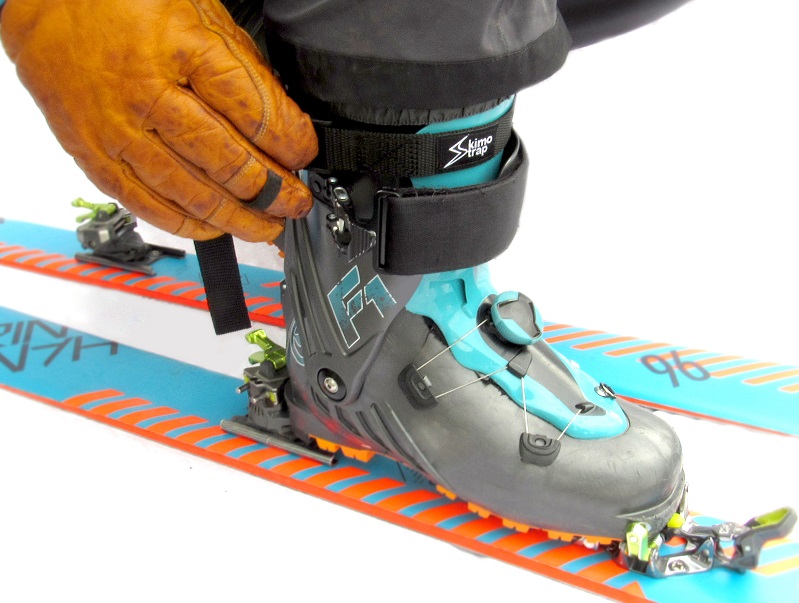 A new product called Skimo Strap is launching this winter, designed and tested by yours truly (I also happen to be a mechanical engineer that knows a thing or two). After using other straps that I was never happy with, I started building my own. The home-brew straps worked great and more than a few people reached out to me about doing the same on their boots. That got the wheels turning, and a few months later, Skimo Strap was born.
Skimo Strap is the lightest cam-buckle power strap on the market (less than 30 grams!) and it actually stays tight! Other lightweight O.E.M. straps that people commonly retrofit their boots with will loosen the first time you flex forward. Trust me, I've tried them all and nothing works well. Skimo Strap, on the other hand, has super aggressive teeth and won't budge even under hundreds of pounds of load. How do I know? I designed and built a test fixture to prove it.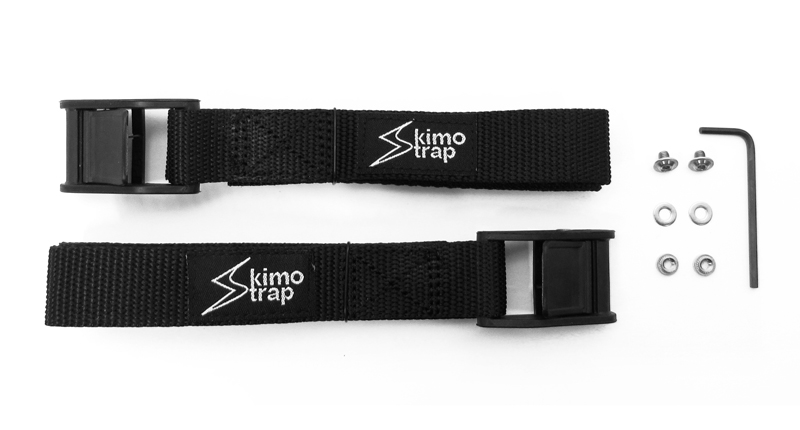 Plus, Skimo Straps are friendlier on the wallet than the competition. It's only $29.99 for the set, and that includes all the stainless steel nuts and bolts you need to install them on any boot in only a few minutes.
Whether you're a backcountry pro or first-timer, Skimo Strap will make your day more enjoyable. Transition easier, ski harder, and have more fun! You can thank me later.
Use the code

SnowBrains

at SkimoStrap.com for 10% off your first order!