It is no secret that many small businesses were left waiting for their Federal Paycheck Protection Assistance stimulus checks after the $350 billion dollar program dried out in less than two weeks. Some of those businesses left waiting for their stimulus check may include your favorite small or mid-sized ski resort.
The National Ski Area Association (NSAA) voiced concerns after it estimated that under the initial language offered by the U.S. Treasury Department, only about 20% of ski areas that received a PPP loan would achieve loan forgiveness. However, the ski industry rallied behind governors and members of Congress in states heavily invested in the tourism and winter recreation businesses, requesting that the U.S. Treasury Department adjust the applicable pay periods used to determine PPP requirements.
States including California, Colorado, and Utah, and the ski industry lobby, were concerned with the initial rules offered by the Treasury Department because they prevented many ski resorts from using the periods when they were open after the majority of U.S. ski areas were forced to close in mid-March due to the COVID-19 Global Pandemic.
Resorts and businesses closely linked to the ski industry voiced concern regarding initially-released language, that was not finalized that would force businesses to compare their employment levels to a fixed period in February and March of 2020. Ski industry businesses and resorts that rely on seasonal staff, the numbers of which may fluctuate depending on when a given ski season ends, expressed concern that their relief would be affected by the dates at which they were forced to close.
The final version of the law was released by the Treasury Department also established that qualifying businesses must retain their staffing levels while the law also includes a provision allowing businesses to measure their current headcount against what it was during a time period including the summer of 2019.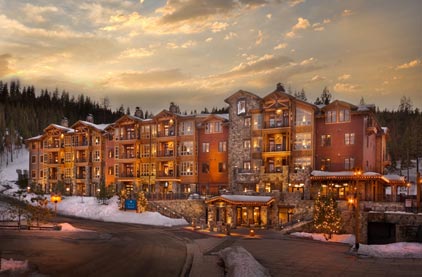 Although there are concerns about how this season will affect the economies of states dependent on tourism and seasonal tourism, the U.S. ski industry logged its fourth-best season in 2018-19. Yet, the 2020 season's numbers will obviously be adversely affected by earlier-than-expected closures. Aspen Skiing Co. has not yet announced its skier visits percentage change for 2019-20. It logged 1.55 million visits in 2018-19. Lodging occupancy in Aspen and Snowmass Village was down 22.5% for the winter. If skier visits followed suit, then there will be about 350,000 visits. An estimated national decline of around 22% would place the season's skier visits at around 46 million for this season, which clearly shows the need for PPP protection.
Unfortunately, just like the small restaurants saw bigger corporations swooping in for PPP assistance, smaller ski resorts and seasonal businesses that may depend on the PPP assistance are being left empty-handed while the larger ski corporations have been able to cash-in on the stimulus program. To be clear, the ski industry is not the only industry having smaller businesses "vultured" by the larger corporations; many small businesses are seeing larger and more well-connected corporations swoop-in, leaving the smaller businesses waiting for the next stimulus check.
In fact, two luxury hotel firms— Braemar Hotels & Resorts, Inc. and Ashford Hospitality Trust — operating luxury hotels throughout the U.S. including several Ritz Carltons and hotels in Lake Tahoe and Colorado disclosed that they received at least fifty paycheck protection loans valued at over $45 million. All this, while smaller businesses and mid-size resorts that are dependent on PPP are left waiting, hoping that the next program will help them recover from this pandemic and the impending recession.