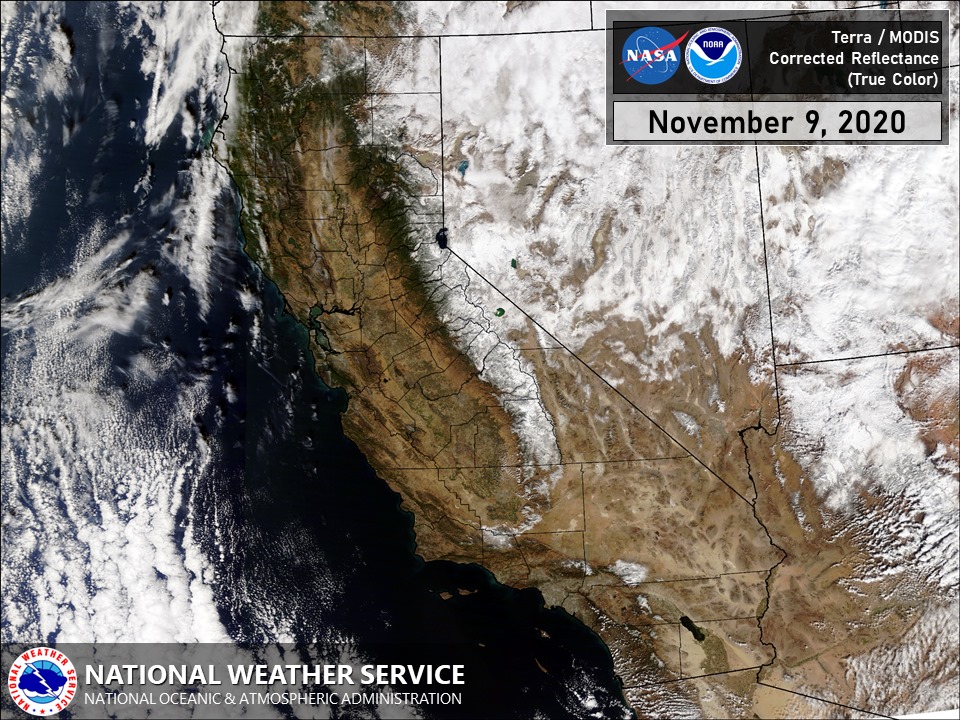 California, that you? Thought we lost you there for a minute…
After the worst fire season in modern history for California, much of the smoke from wildfires throughout the state has apparently cleared, allowing this polar-orbiting satellite to capture images of snow mountains. The National Weather Service wrote in a social media post yesterday:
It's been awhile since we've been able to say this…
Mostly clear skies across much of the Golden State allowed for polar-orbiting satellite

to capture snow

in the mountains.
Images include the state-wide view and zoomed-in images around Lake Tahoe, the southern Sierra, and southern California.