Snow depths in Colorado are currently off the charts.
Some areas currently have over 6 feet of snow on the ground, which is a record amount for this time of year.
As a result of all this snow, many roads are experiencing delayed openings for the summer season.
Wolf Creek Ski Area still has 94″ of snow on the ground up top.
If you're looking for backcountry skiing options, Colorado should have you covered through the summer.
Thanks to Chris Tomer for compiling these numbers.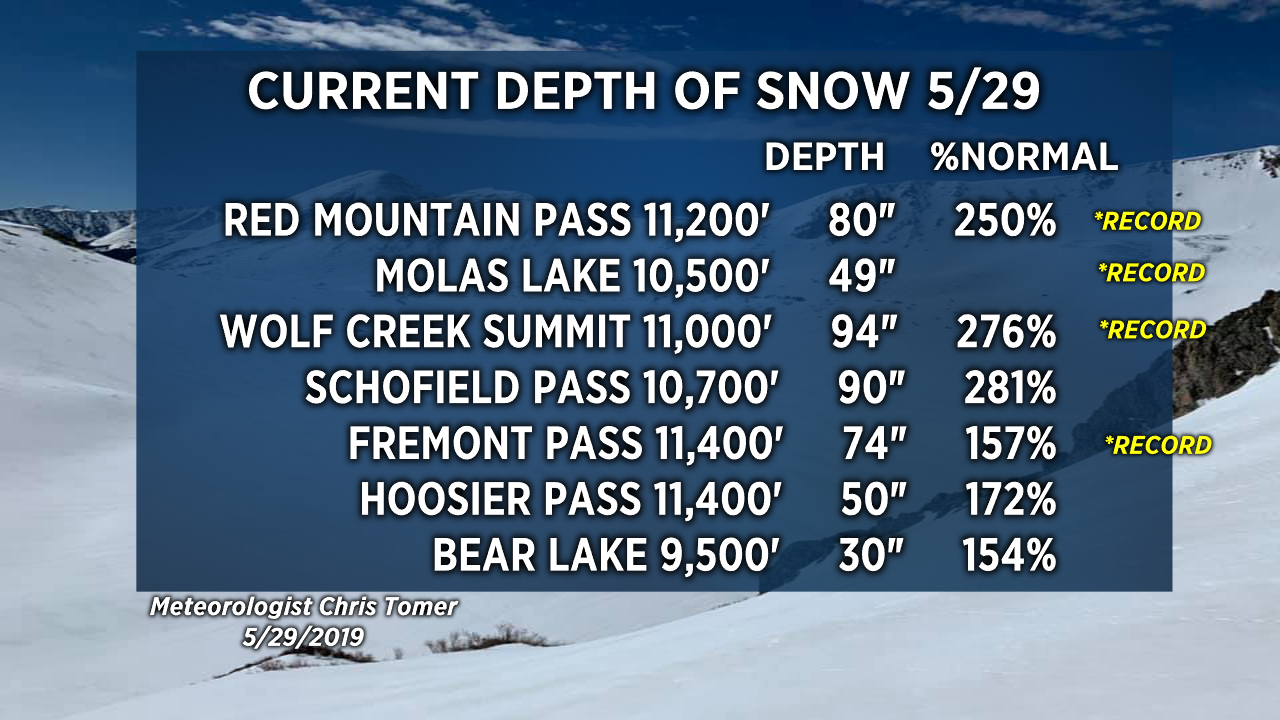 Current Snow Depth:
Wolf Creek Summit: 
94″
Schofield Pass: 

90″
Red Mountain Pass: 

80″
Fremont Pass: 

74″
Hoosier Pass: 
50″
Molas Lake: 

49″
Bear Lake: 

30″