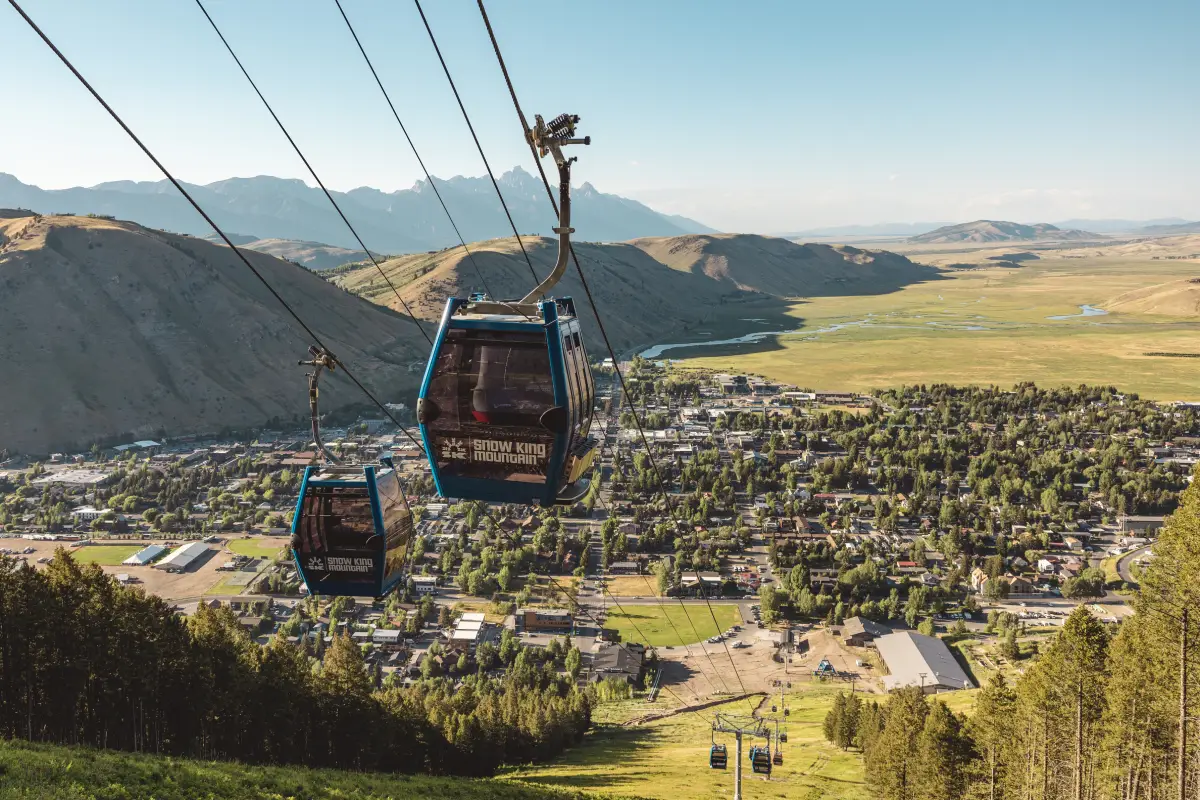 Report for Tuesday, August 2, 2022
Summertime at Snow King Mountain is legit family fun. 
Snow King is often overshadowed by close-by Jackson Hole Mountain Resort, but its warm season activities are very different and offer a whole new experience. The adventures may be more geared toward families, but anyone can have a blast there.
It has a mountain coaster, alpine slide, treetop ropes course, bungee trampolines, mini golf, an Amaze'N Maze, scenic gondola rides, and the steepest zip line in North America.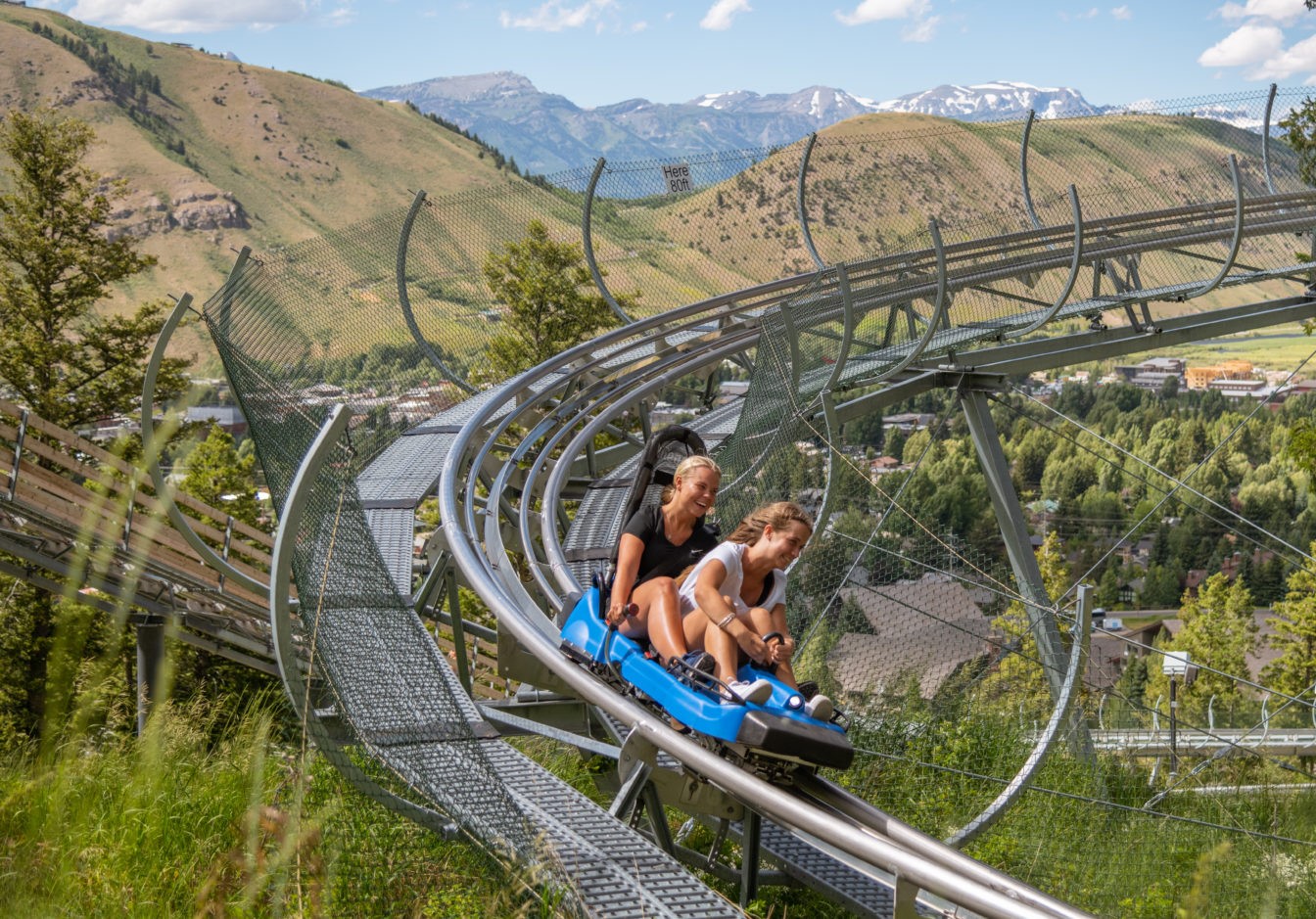 Our family started our afternoon with laps on the Cowboy Coaster. These are little cars that can zip down the mountain on a connected track. The driver can go as fast or as slow as they want with a controlled brake. The course has a ton of fun turns, drops, and thrills. It was a family favorite.
The alpine slide was another adrenaline joy. Similar to the coaster, you are in a sled that travels down the mountain with a controlled brake. However, the slide is not connected to a track. You simply slide down as the name suggests. It provided plenty of excitement and the course even had a tunnel.
The kids also enjoyed the bungee trampoline, mini golf, and amazing maze.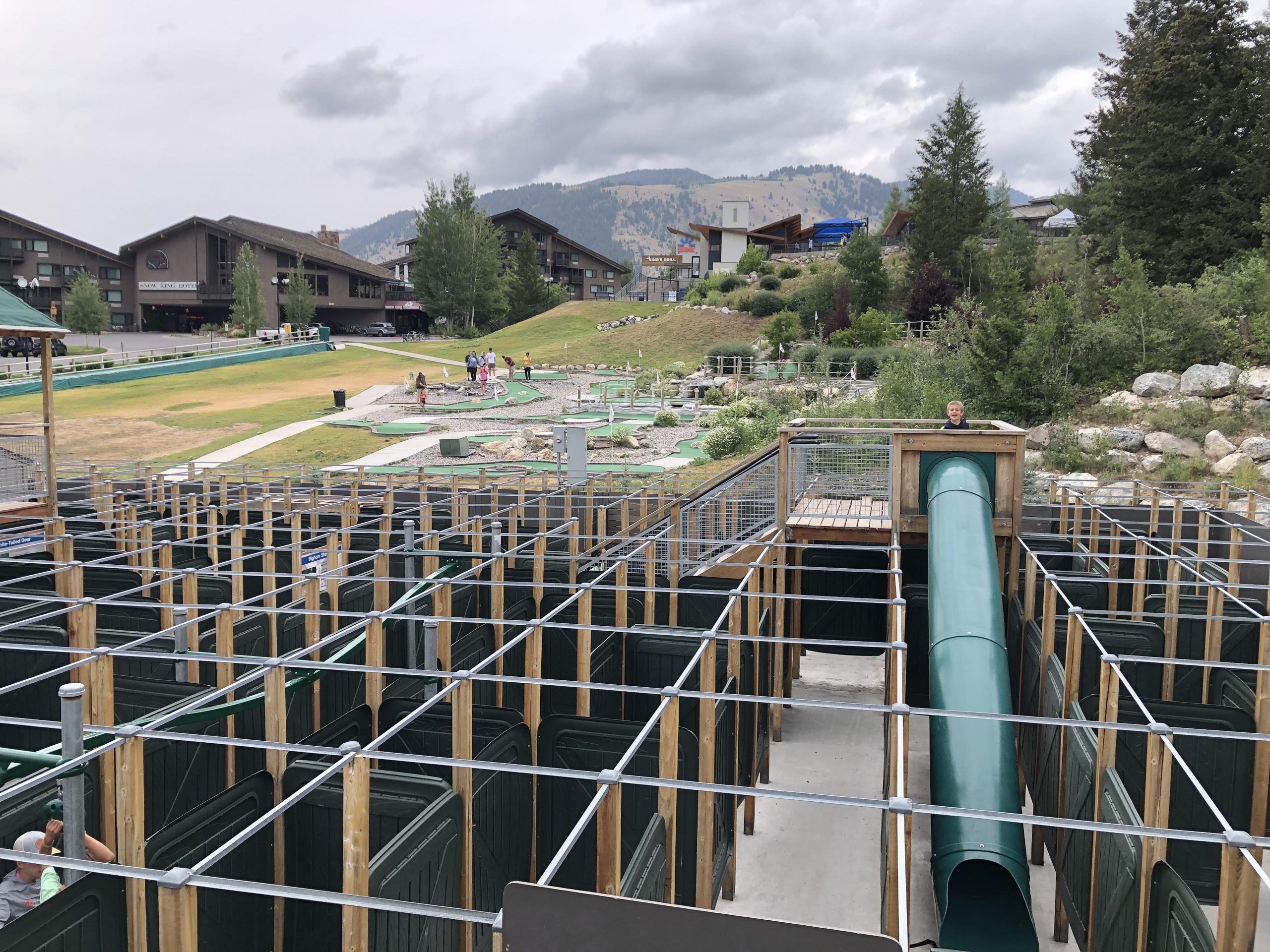 We also rode the gondola to see beautiful views of the Teton Valley. It was a perfect, warm summer day.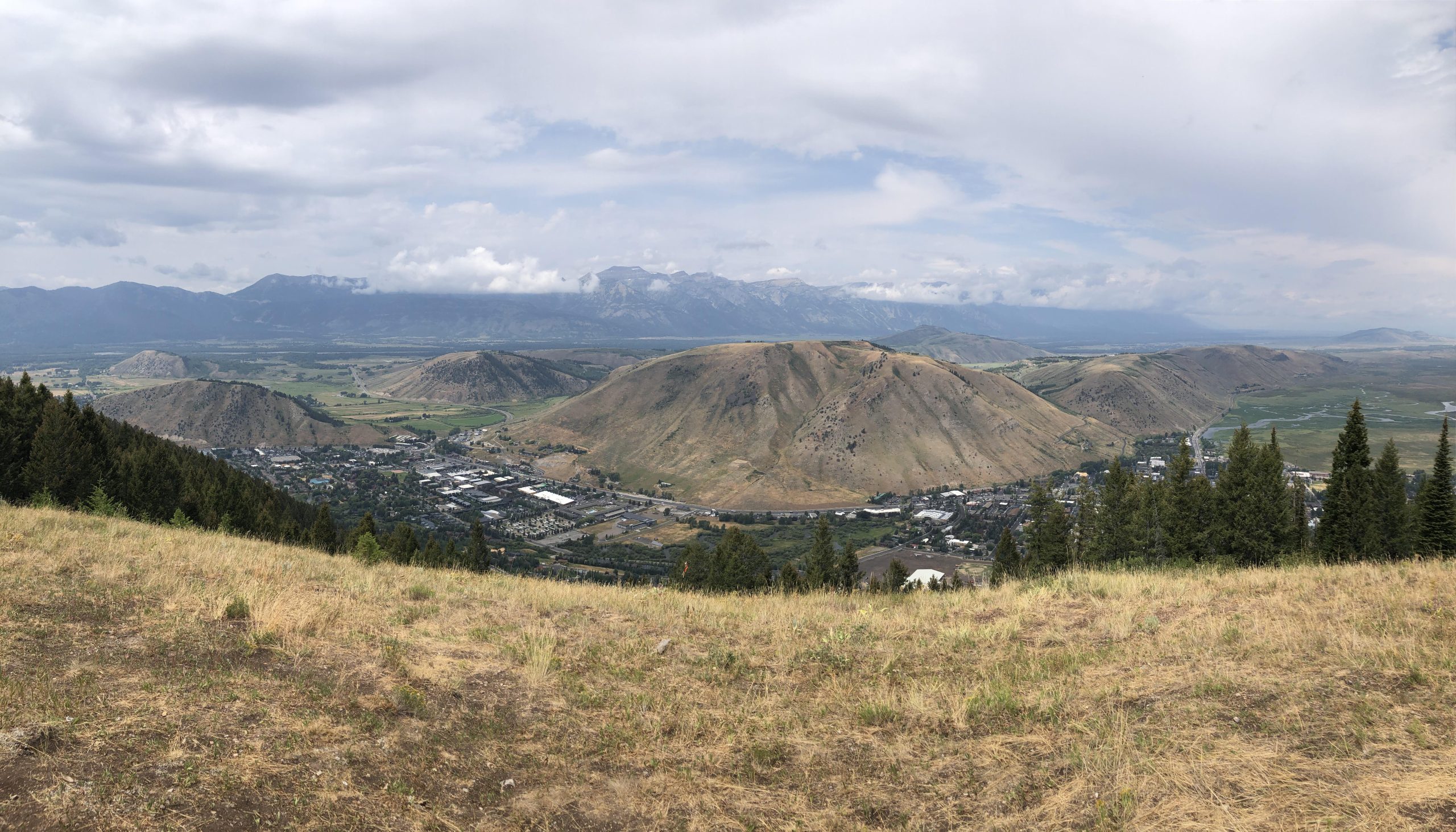 I have done the longest zip line in North America at Mt Bachelor, OR, so doing the steepest one at Snow King would have been fun.
However, my kids were too young for it, and I couldn't justify taking the time to do it.
Overall, we spent nearly five hours at the resort before prying our tired and hot kids out to get some dinner in downtown Jackson. The terrain at Snow King looks awesome as well. It appears pretty steep and mostly north-facing. I'm sure winter is a blast as well.
Conditions
Weather