There will be five resorts open this weekend for you to ski, but that doesn't mean that the skiing will be any good. Although, after a long summer, I'm sure you'd argue that just being out on snow makes for a good day!
We have reported a foot of snowfall over the last 4 mornings. It has snowed much of the day today with at least a couple of new inches next to the unicorn on the Flaming A. Snow is still falling at a fairly good rate. The snow guns are running on the Upper Mountain. This is good. It is cold. We are making snow. There is a bunch of natural snow on the ground – Alan Henceroth, A-Basin COO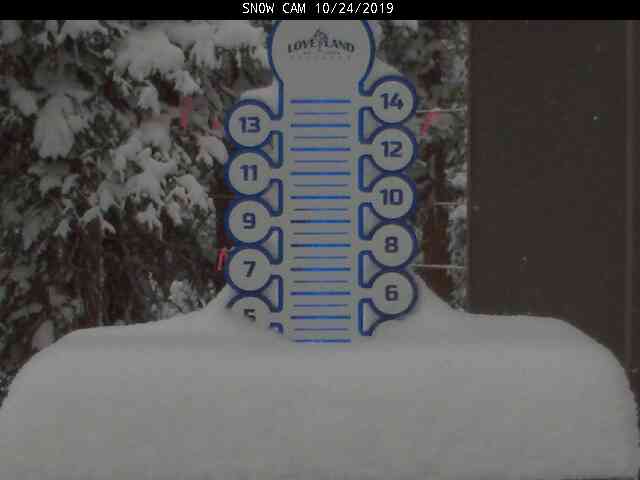 Either way, here is the snow totals of the five resorts with lifts turning:
Keystone, CO: 19″ total, 18″ base, 7″ in the last 24-hours, 14″ in last 72-hours
Arapahoe Basin, CO: 19″ total, 18″ base, 5″ in the last 24-hours, 9″ in last 72-hours
Loveland, CO: 6″ total, 18″ base, 6″ in the last 24-hours, 6″ in the last 72-hours
Nakiska, Alberta: 17″ total, 17″ base, 0.5″ in the last 24-hours, 1″ last 72-hours
Mt. Rose Ski Tahoe, NV: 0 new snow, 14-18″ base
It's worth remembering that it's still October! Real winter is still a long time away, but resorts open this early are great to scratch an itch, make some sweet turns, and get your ski legs ready for the serious dumpage we're going to get this season.