For the fourth time in her career, Mikaela Shiffrin was crowned the "Snow Queen" following her FIS Ski World Cup slalom win in Zagreb, Croatia, Saturday. This was also her seventh-straight World Cup slalom win and her 37th career slalom victory.
Shiffrin's huge 1.25-second margin of victory is her largest since she defeated Holdener by 1.58 seconds on March 17, 2018, in Are, Sweden, demonstrating why she is indeed the best skier in the world, especially on a hard, fast track.
"It's the perfect track to be aggressive," Shiffrin told US SKi & Snowboard, who also won seven-straight slalom races in 2016. "I just tried to do my best, and the surface was perfect, so it's easier to be really aggressive."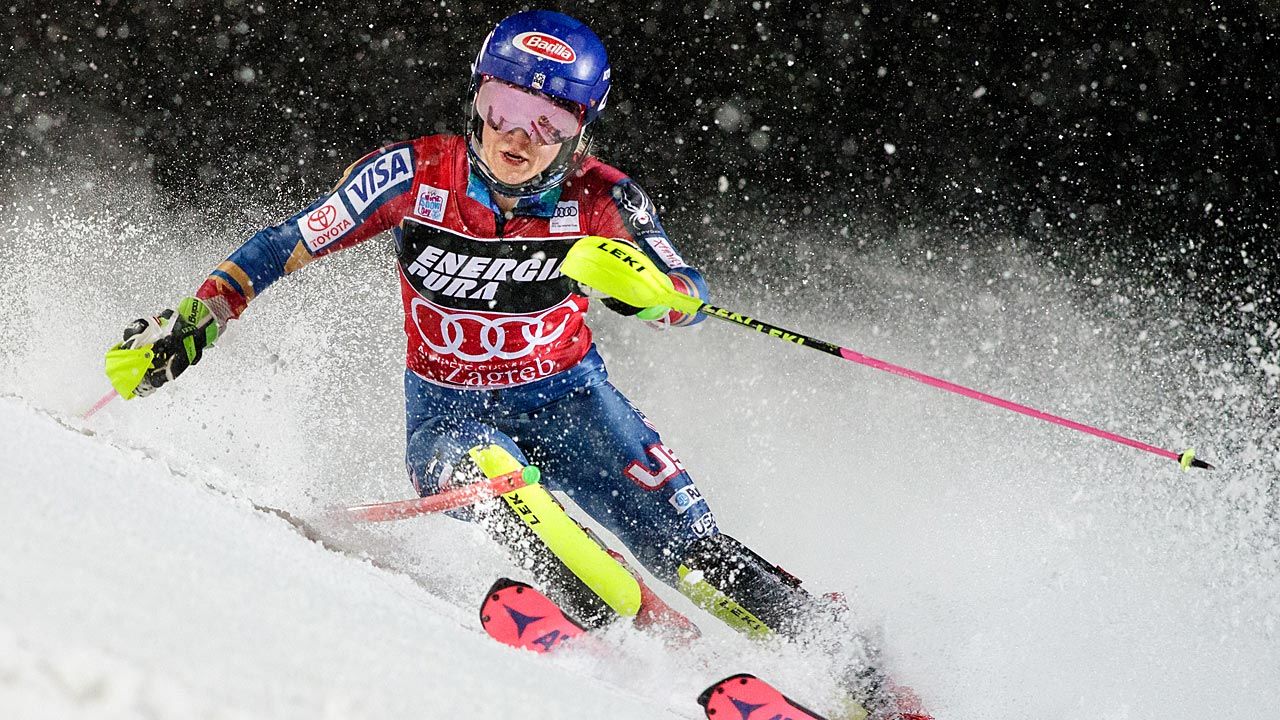 Shiffrin took a 1.15-second first-run lead over Holdener. In the second run, Vlhova put the pressure on both Holdener and Shiffrin with a flawless run. With Vlhova sitting in the hot seat, Shiffrin opened up a 1.36-second advantage at the first interval and was well on her way to victory before a small bobble cost her 0.51 seconds. But in typical Shiffrin fashion, she shifted gears and pulled back time for her 52nd career World Cup win.
"I had a scary moment in the middle there, but actually the second run was really cool because I was aggressive," Shiffrin said. "I was really pushing. I had this mistake, but after that, I was fighting back again. I wasn't skiing to protect something today."
The women race slalom again on Tuesday in Flachau, Austria, followed by a speed series in St. Anton, Austria, Jan. 10-13 and giant slalom in Kronplatz, Italy, Jan. 15. After competing in six events over the past 15 days, Shiffrin is balancing training and rest, while working on her race plans heading into the World Championships in Are, Sweden, Feb. 4-17.
You might also like: Lindsey Vonn Will Return to Racing this Weekend in Austria
Shiffrin leads the overall World Cup standings by 496 points over Vlhova. She also leads the slalom and super-G standings and is third in the giant slalom standings.