Report from Monday, March 27, 2023 
Yesterday, Snowbasin broke its all-time snowfall record of 475″ set in the winter of 1981-82.
Today, the resort broke 500″.
22″ fell in roughly 12 hours last night so sneakily. 
The culprit?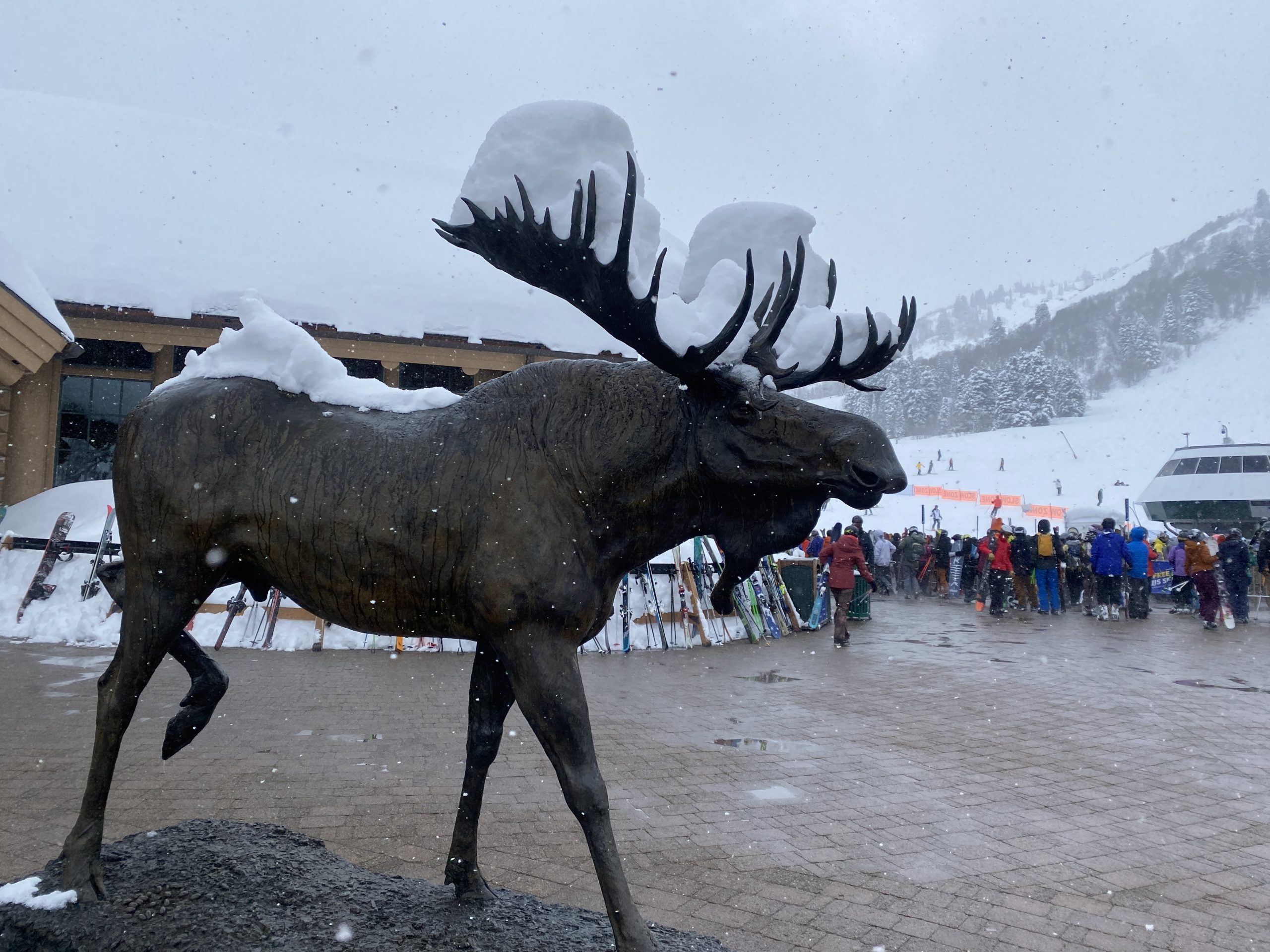 The drive to Snowbasin was anarchy this morning.
Two feet of snow fell in Ogden and I-15 was shut down due to inclement weather-related wrecks.
I've never seen that much snow in Ogden.
We arrived at 11:30 and took up the Needles Gondola while we waited for John Paul Express to open.
Our run on Needles was exceptionally deep and blower.
That 22″ stacked up on top of the 12″ Snowbasin got yesterday, making for a 33″ 24-hour storm total.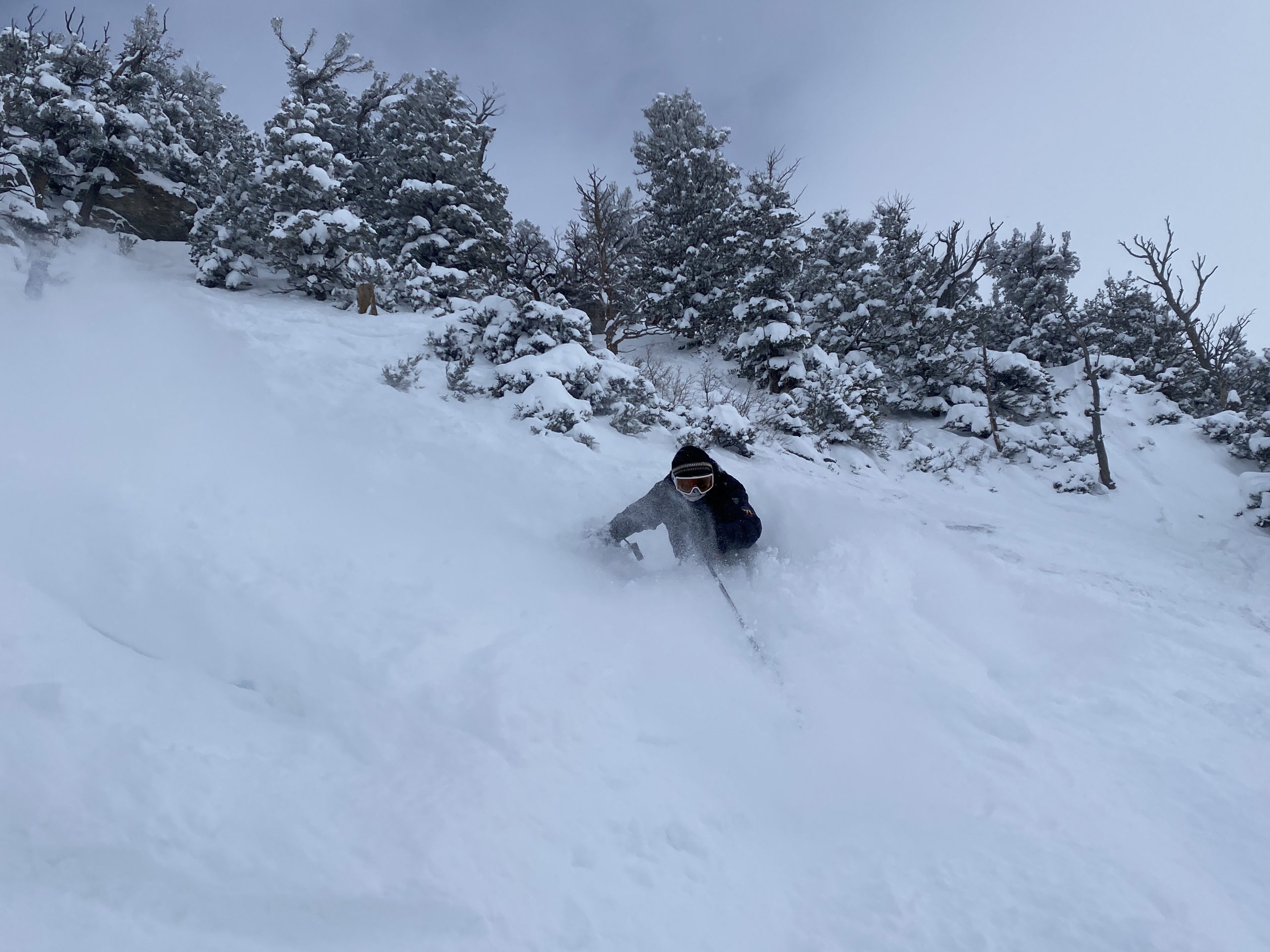 When we got to the bottom of our first lap John Paul had opened and we immediately got in line.
Once at the top of JP, we dashed to our favorite stash in near-blizzard conditions and pounding snow.
The storm had yet to let up.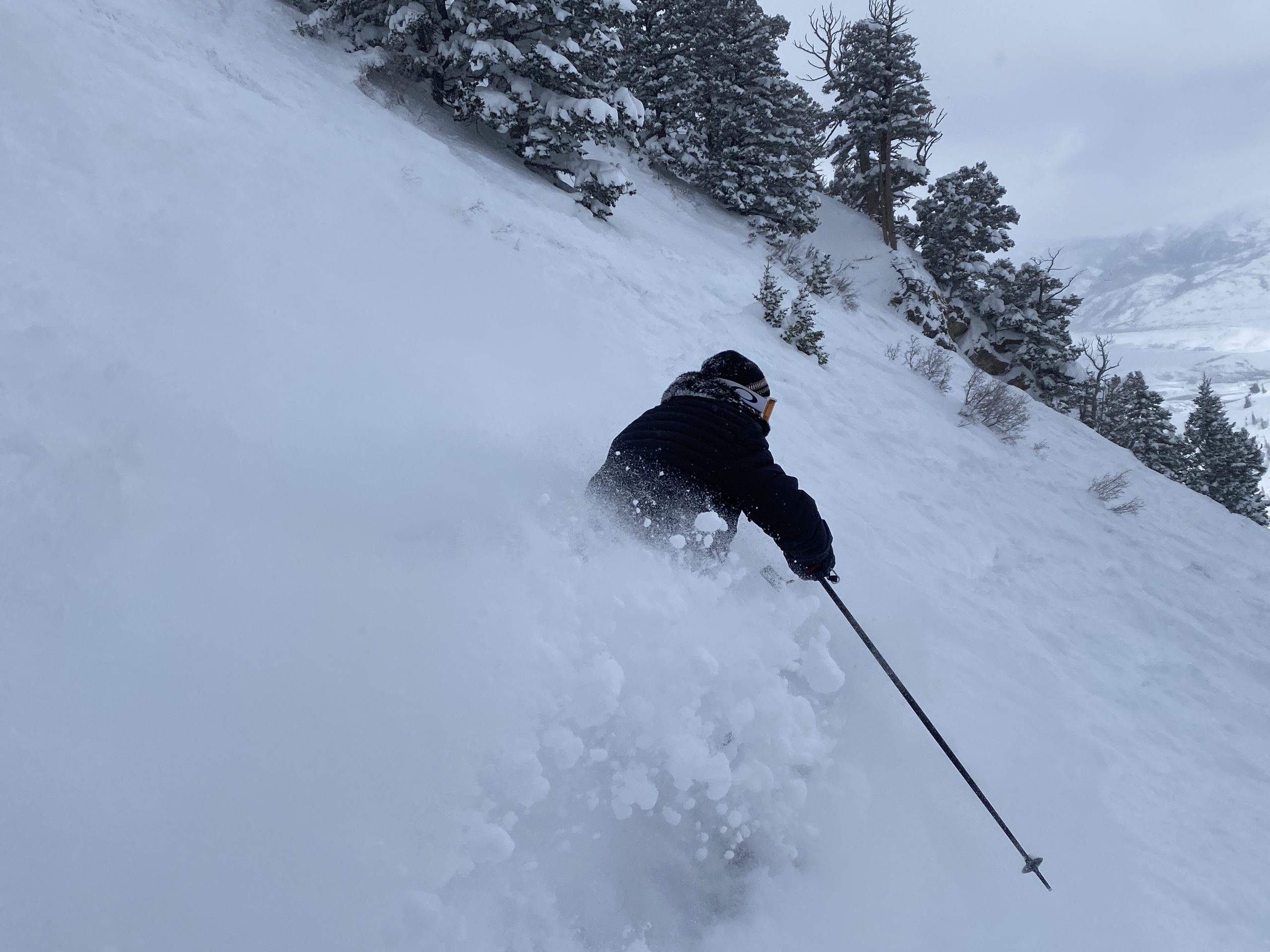 We took a run through the trees in some of the deepest snow we had skied all winter.
The snow was waist-deep and light enough to waterfall over your entire being as you skied through it.
It was a tsunami of face shots.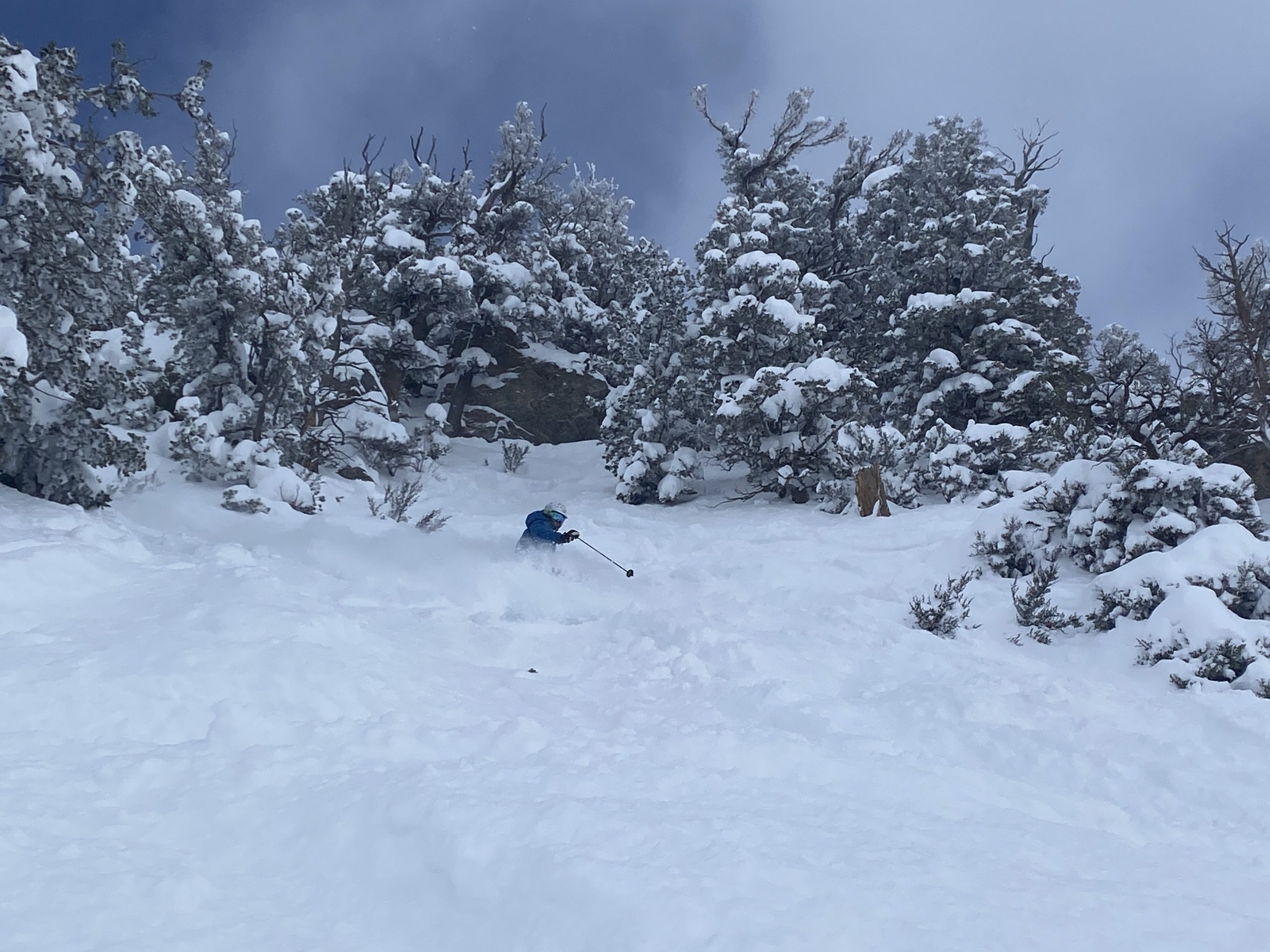 I've had so many face shots at Snowbasin the past two days that by the end of the second day I was hardly blinking when I got one.
Once we had got on JP we didn't leave for the remainder of the day.
With 2,400 vertical feet of belly-button-deep snow and face shots galore, there was no reason to go elsewhere.
Even once the runs had become skied out the moguls that had formed were completely soft and exploded as you skied through them.
Hero-snow.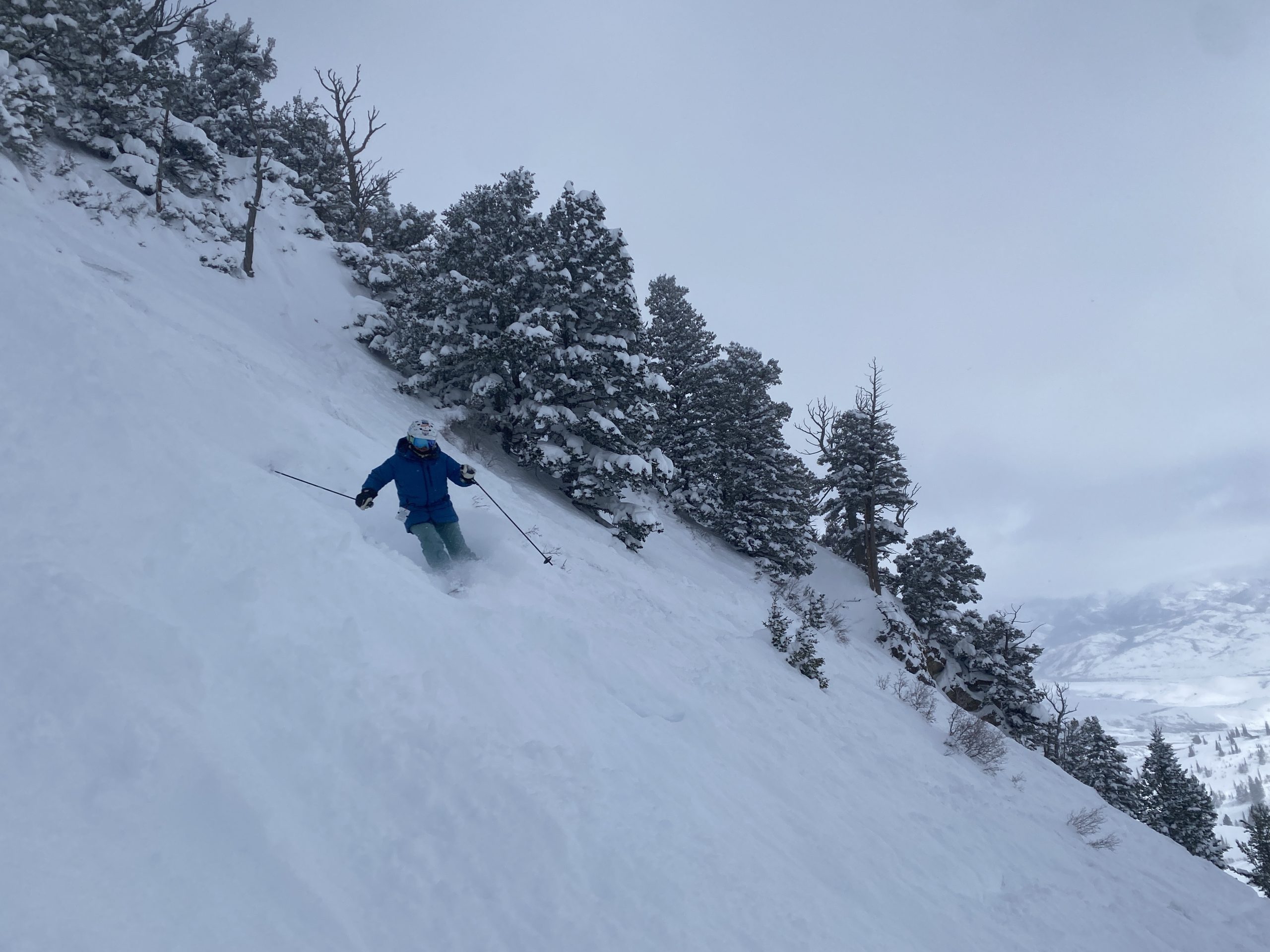 Toward the close of the day, the fast, hard-hitting, whirlwind of snow had lost its energy and gave way to the sun.
Our last few laps were spent getting more face shots on JP in the trees with great visibility.
The conditions at Snowbasin are firing right now and are some of the best the resort has seen all season if not ever.
Some gates at the mountain didn't open today and have over three feet of fresh powder still lurking just beyond their entrances, just waiting for Patrol to drop the rope.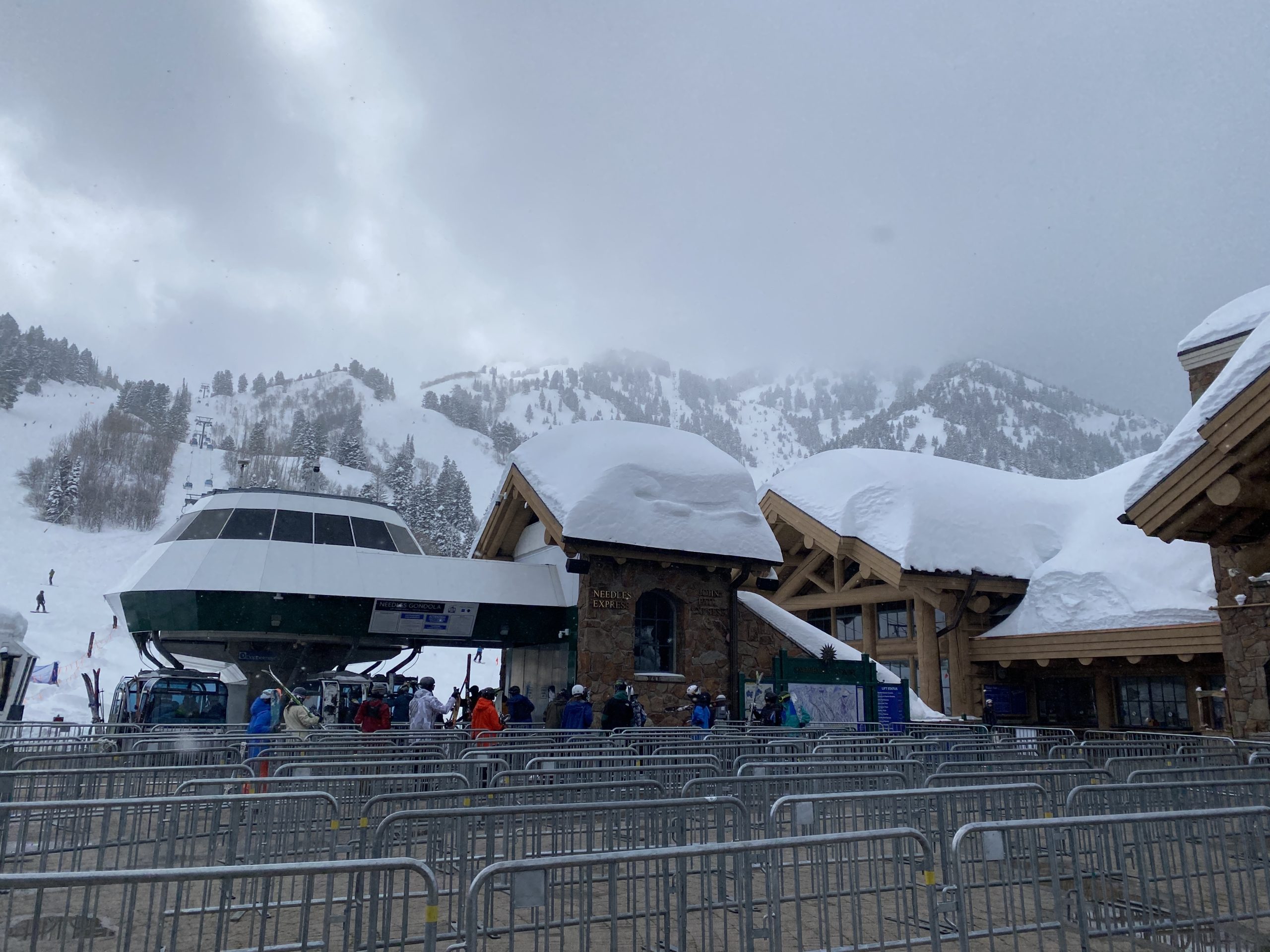 Tomorrow—and the rest of this week—are going to be purely epic.
There's more snow on the forecast. 
Please help: we are trapped in this snow globe and we are not sure if we'll ever find our way out. 
Will it ever stop snowing?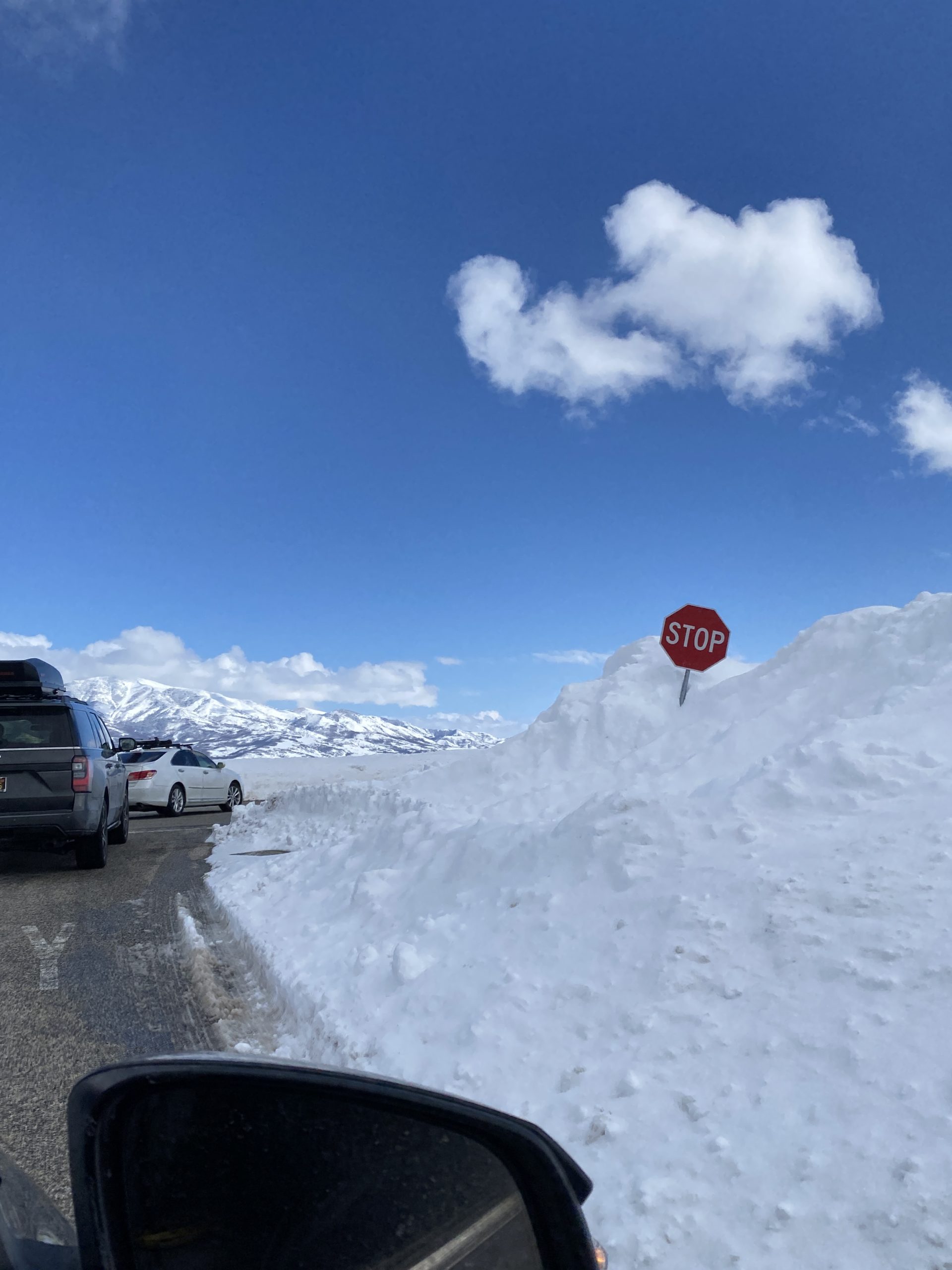 Snow Numbers
Weather 
Photos