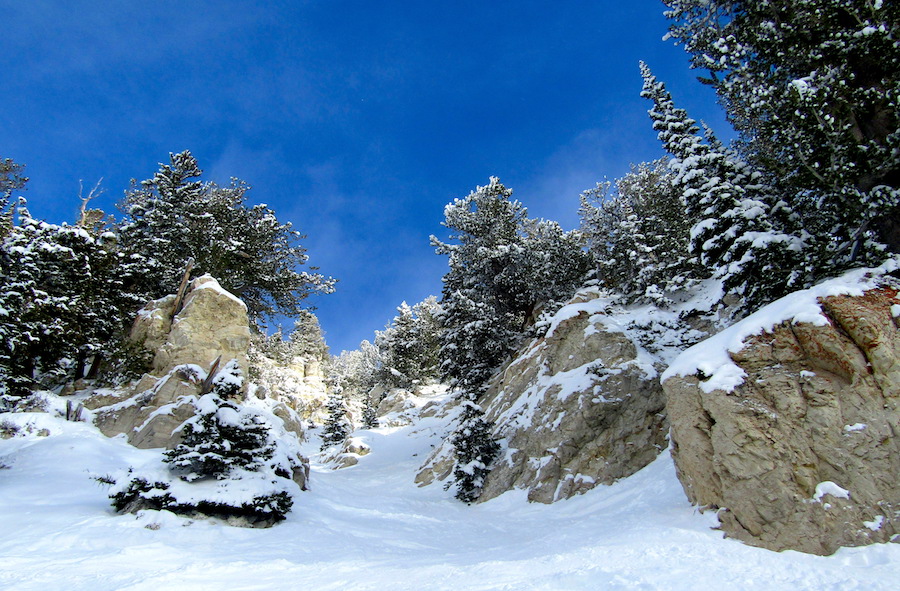 Report from December 29th, 2018
If you wanna get good at skiing or snowboarding, move to Snowbird, UT.
This place is steep, it's long, it's varied.
I showed up to Snowbird late today at about 1 pm after skiing Jackson Hole yesterday and a long, late drive last night.
The weather brought a mix of sun, dense fog, cold temps, and strong winds up high.
The sunny spots had great visibility.
The cold temps kept the snow from the previous storm good.
There were zero lift lines and walk on trams.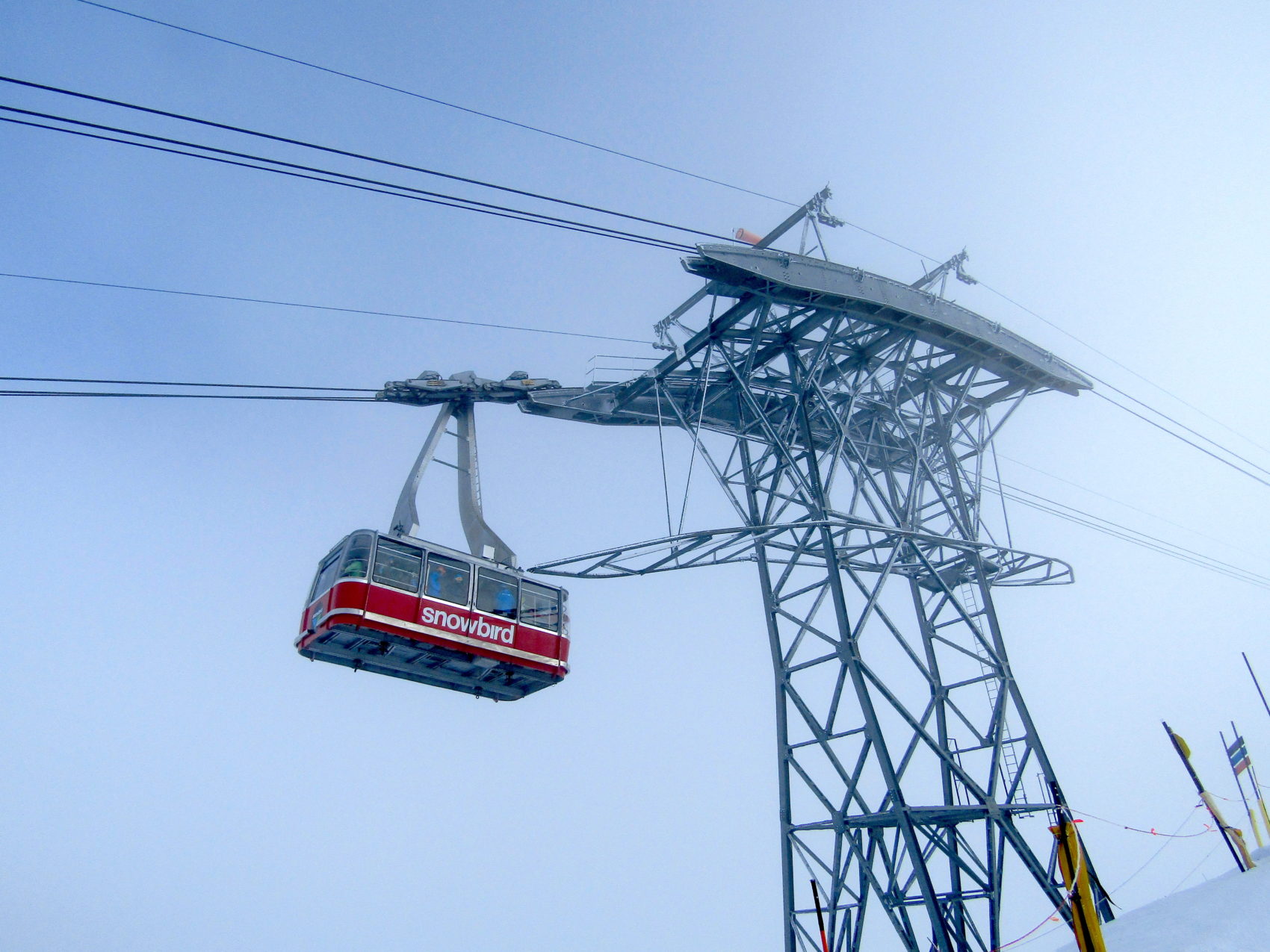 The wind blew the snow around and refreshed things quite a bit up high.
I love how the snow just stays good here.  
Even the skied out, moguled up snow skied fantastically today.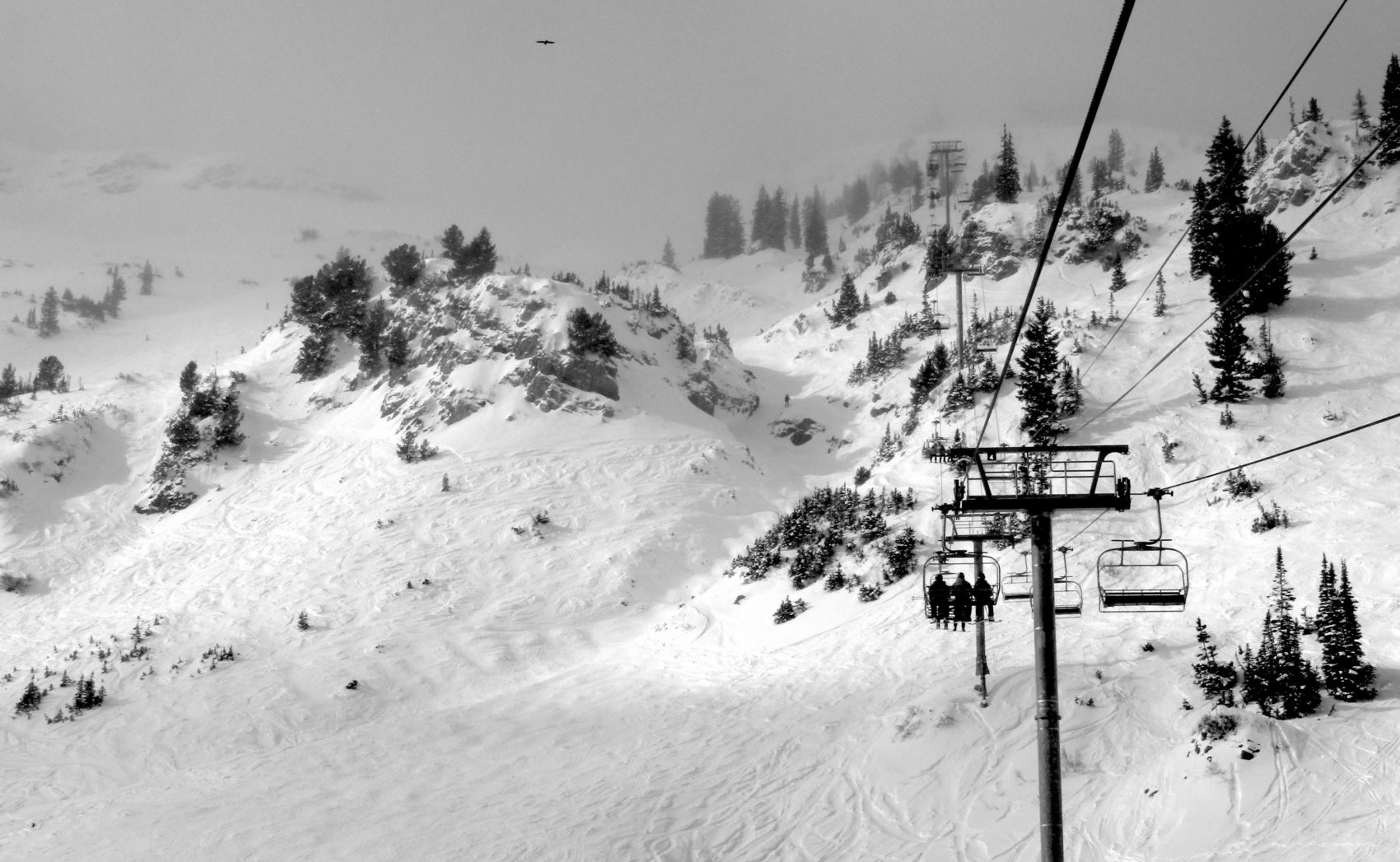 Admittedly, it's been years since I've skied Snowbird.
I was alone.
I was lost.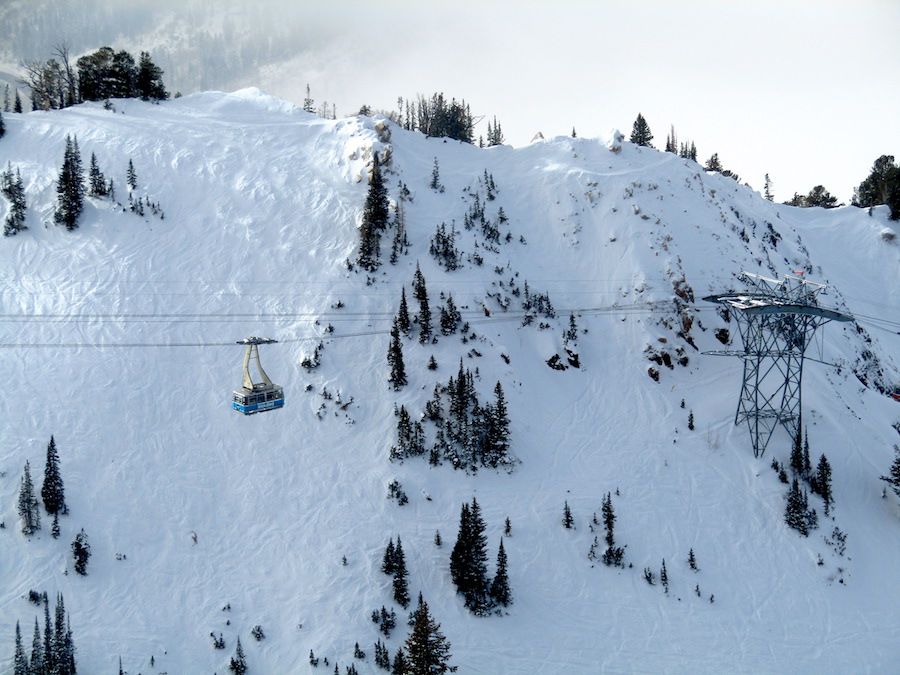 I skied some very fun laps under the Mineral Basin chair to start the day.
Then, while skiing down the front side from the tram, I saw that High Baldy was open and it looked pretty fresh.
I ran over to Baldy and hiked up.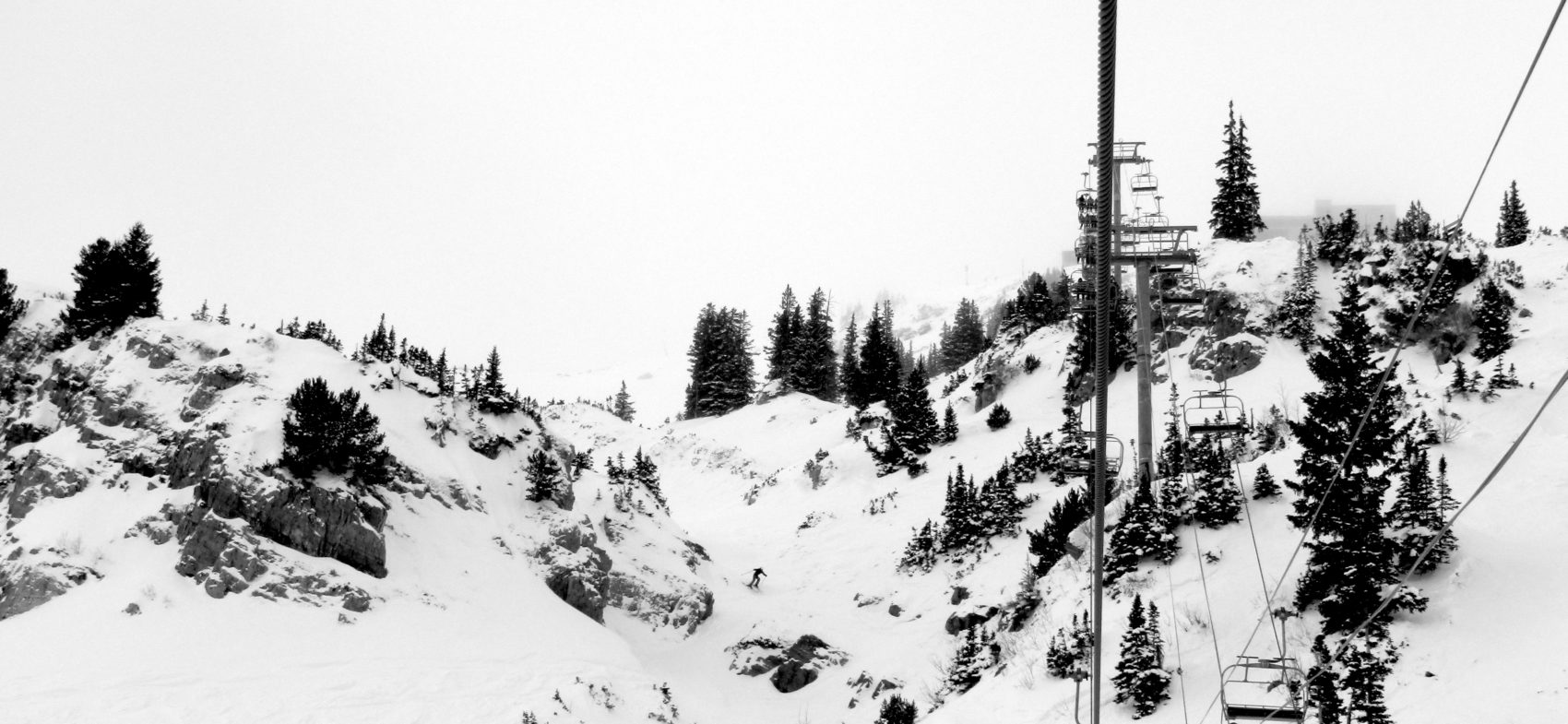 The skiing over at Baldy was great.
Windblown snow, powder patches, chowder, and soft all over.
I even got a few fresh turns and a faceshot.
I ran up and did another lap and ended up in a gorgeous chute (Keyhole?) made of yellow limestone rock that was too fun.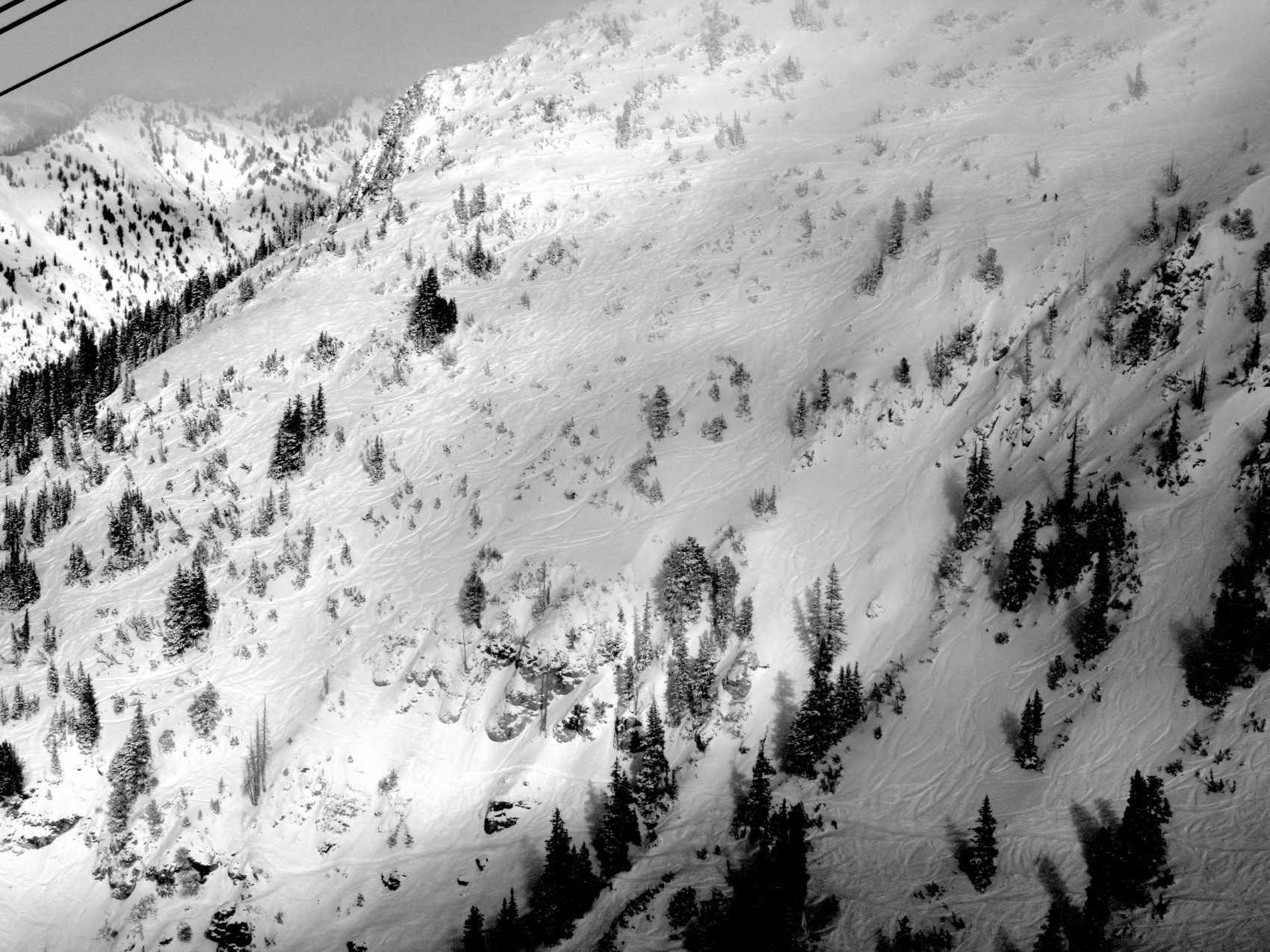 I came out of the chute smiling ear to ear.
This place is world class and I cannot wait to come back tomorrow.
NOAA has issued a Winter Weather Advisory that is calling for 3-6″ of snow on Sunday/Monday.
Snow expected. Total snow accumulations of 1 to 3 inches in the valleys and 
3 to 6 inches in the mountains with locally higher amounts possible. 
- NOAA, today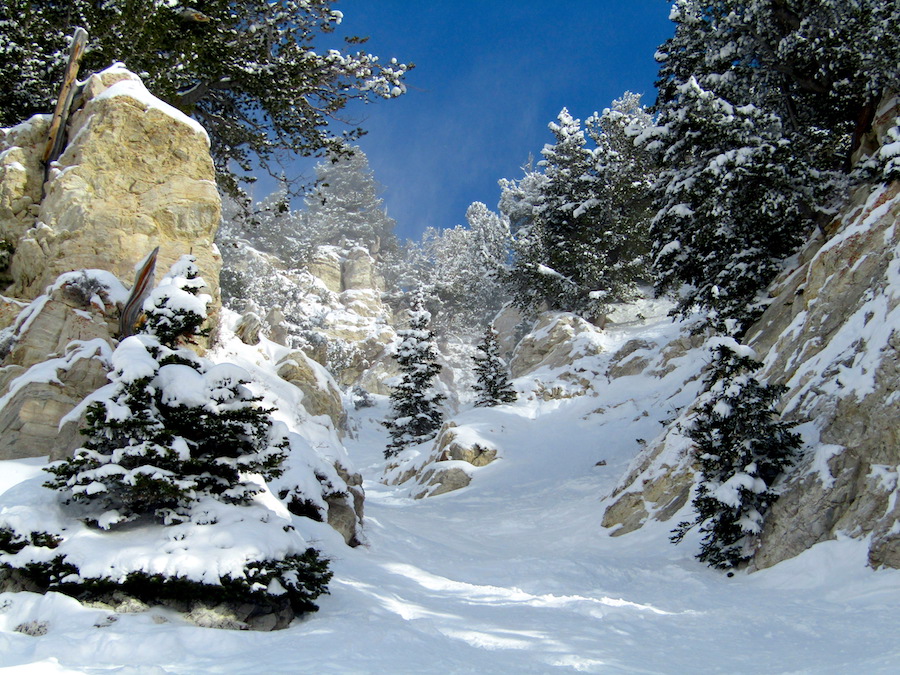 SNOW NUMBERS:
FORECAST:
Winter Weather Advisory
URGENT - WINTER WEATHER MESSAGE
National Weather Service Salt Lake City UT
159 PM MST Sat Dec 29 2018

Cache Valley/Utah Portion-Northern Wasatch Front-
Salt Lake and Tooele Valleys-Southern Wasatch Front-
Great Salt Lake Desert and Mountains-Wasatch Mountain Valleys-
Wasatch Mountains I-80 North-Wasatch Mountains South of I-80-
West Central Utah-Central Mountains-
Including the cities of Logan, Smithfield, Brigham City, Ogden,
Bountiful, Salt Lake City, Tooele, Lehi, Provo, Nephi, Wendover,
Snowville, Huntsville, Park City, Heber City, Woodruff, Randolph,
Alta, Brighton, Delta, Fillmore, Cove Fort, Koosharem,
and Fish Lake

...WINTER WEATHER ADVISORY IN EFFECT FROM 2 PM SUNDAY TO 9 AM MST
MONDAY...

* WHAT...Snow expected. Total snow accumulations of 1 to 3 inches
  in the valleys and 3 to 6 inches in the mountains with locally
  higher amounts possible.

* WHERE...Portions of central and northern Utah.

* WHEN...Snow, heavy at times, developing mid to late Sunday
  afternoon along a cold front, and continuing into Sunday evening
  before tapering off. Icy travel conditions will likely continue
  into the morning hours Monday.

* ADDITIONAL DETAILS...Accumulating snow will impact travel across
  the area including I-15 from the Wasatch Front south into west
  central Utah, as well as I-80 across northern Utah including
  Parleys Canyon.