Report from Monday, May 23, 2022
High noon and hot, the corn window had just closed. 
I was skiing heavy but exciting slush in Snowbird's taunting Pipeline Couloir—a line everyone sees but almost nobody skis. 
The top section was steep and got my blood pumping.
My legs were already screaming a hundred feet down it. 
Pipeline Couloir – Snowbird, UT Details:
Summit: 11,489′
Vertical from car: 3,600′
Vertical skied: 3,600′ (chute = 1,000′)
Pitch: 42º
Exposure: East-NE
Distance: 4.4-miles round trip
Time from car to summit: 3 hours 15 mins
Car to car time: 4 hours
Recommended gear: Ski crampons, regular crampons, ice ax, helmet (full gear list at the bottom)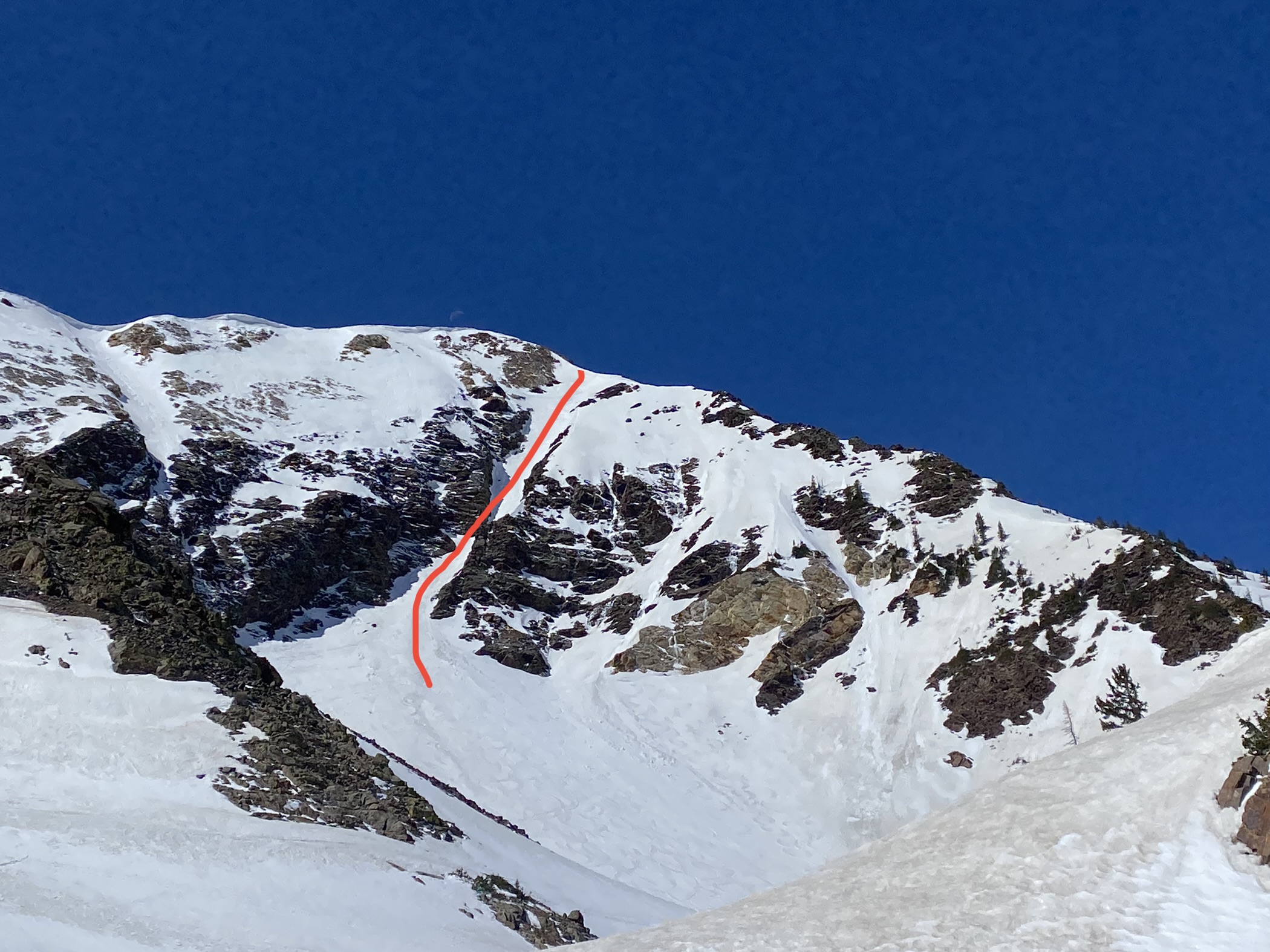 Connor and I started hiking at 8:45 from the Gad Valley parking lot this morning because Snowbird is open for uphill travel, and there's still a ton of snow—way more right now than this same time last year. 
We set our objective for Pipeline—a Snowbird classic run that's rarely open during the regular season. 
"One of the more gawked at and obvious lines at Snowbird and the Wasatch, for that matter."

– Andrew McLean in "The Chuting Gallery"
When we started touring, the snow was frozen solid, and it was kind of chilly out—there was definitely a freeze last night.
It was sunny, and there was zero wind. We were alone, minus a few heads of deer that were crossing Big Emma in the morning glow. 
You really come to appreciate how steep the Bird is once its lifts close for the season.
Right from the start of the tour, you're sweating, skinning up an awfully steep groomer that seemingly never ends.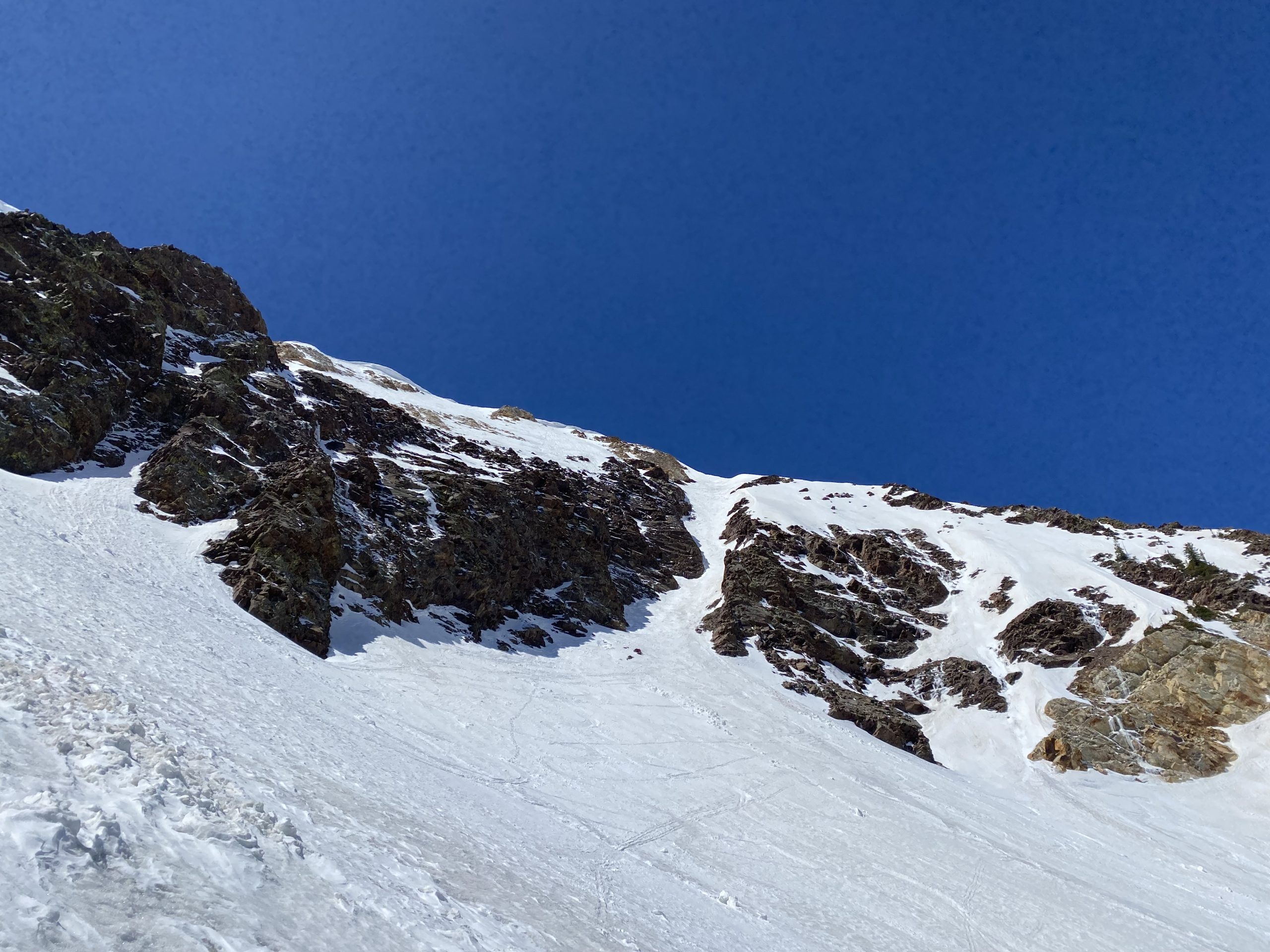 After about two and a half hours of steep skinning up Snowbird's groomed trails, we were at the base of the couloir.
The snow had warmed up enough to allow some purchase, so I opted against putting my ski boot crampons on.
Once inside the chute proper, the bootpack was steep but short. I had my helmet on in case of rockfall from the towering limestone cliffs on both sides.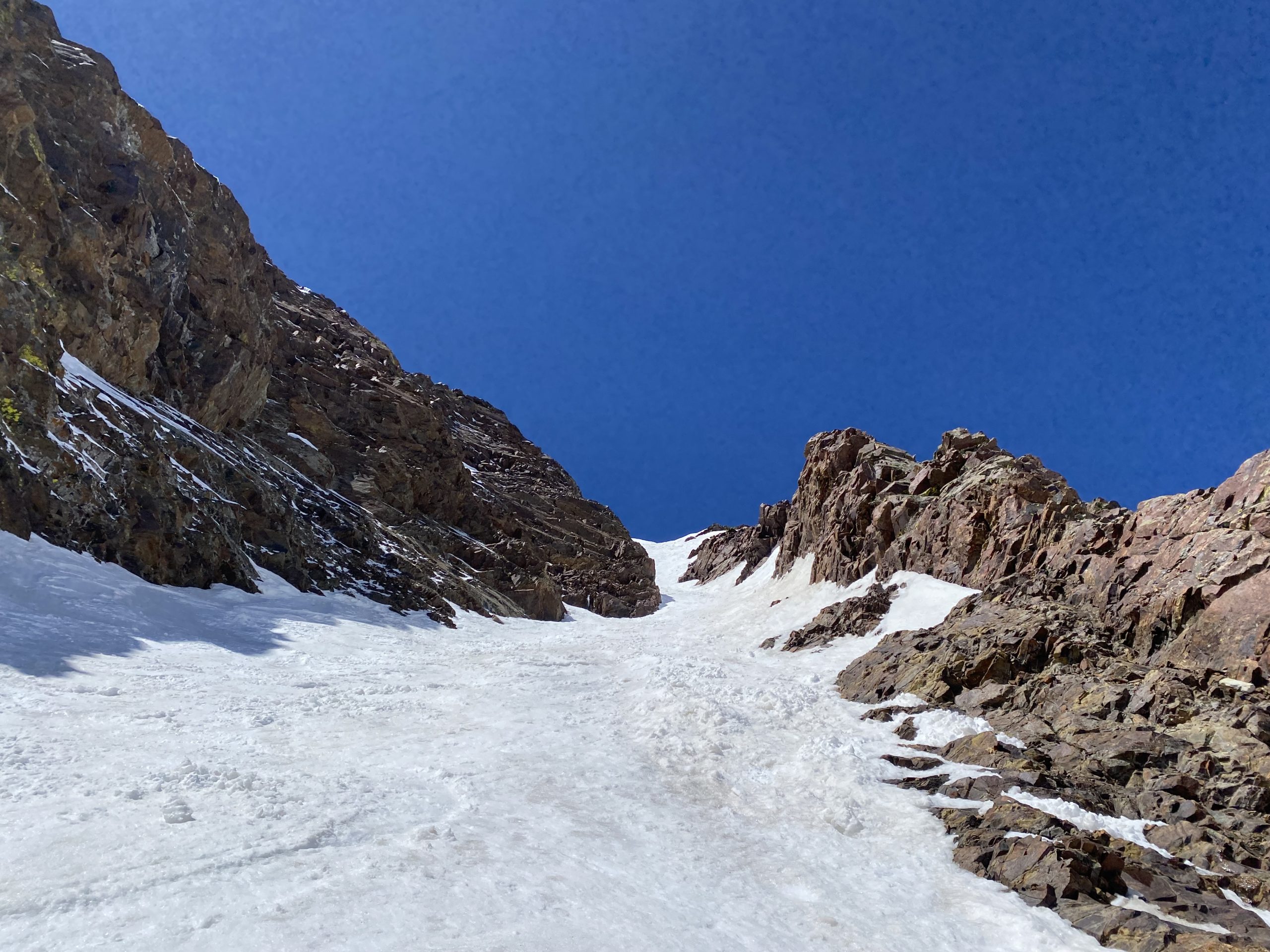 The booter up was way less gnarly than I had anticipated.
It only took about 30 minutes to get to the top, where I had views of the Salt Lake Valley, Great Salt Lake, the surrounding Wasatch, and the distant Uinta Mountains waiting for me.
I had always wondered what the views up here would be like, ever since I was 11-years-old when I first saw Pipeline and decided that I was going to ski it one day.
Well, today was that day.
The top section was thrilling and steeper than it looked booting up. I skied it carefully and moved around a bunch of dormant slush that was waiting to spill down the chute like a small waterfall.
The snow was slushy but surfy and fun—not sticky.
In the belly of the chute, it got wider, and the angle mellowed, so I started making bigger, faster turns.
The rock walls on both sides accelerated past me in a fleeting but electrifying way.
I felt tiny inside the fat chute.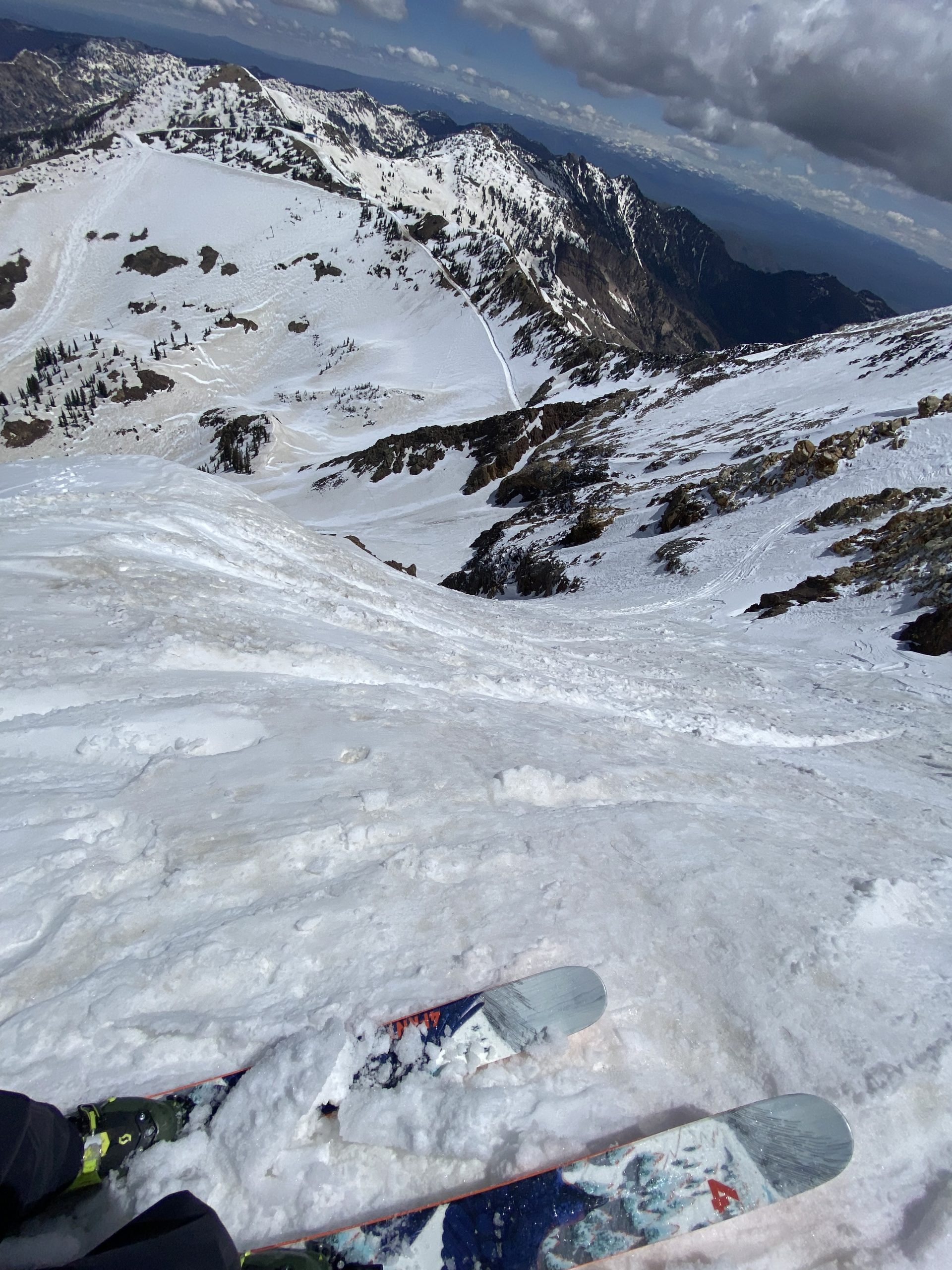 At the bottom near the apron, it got less slushy and more corny; I was now skiing as hard as I could, making excessively sharp turns in the playful snow and really feeling it.
I came out of the chute and into the apron, guns blazing.
I was yelling out of pure joy.
My inner-11-year-old was beyond stoked.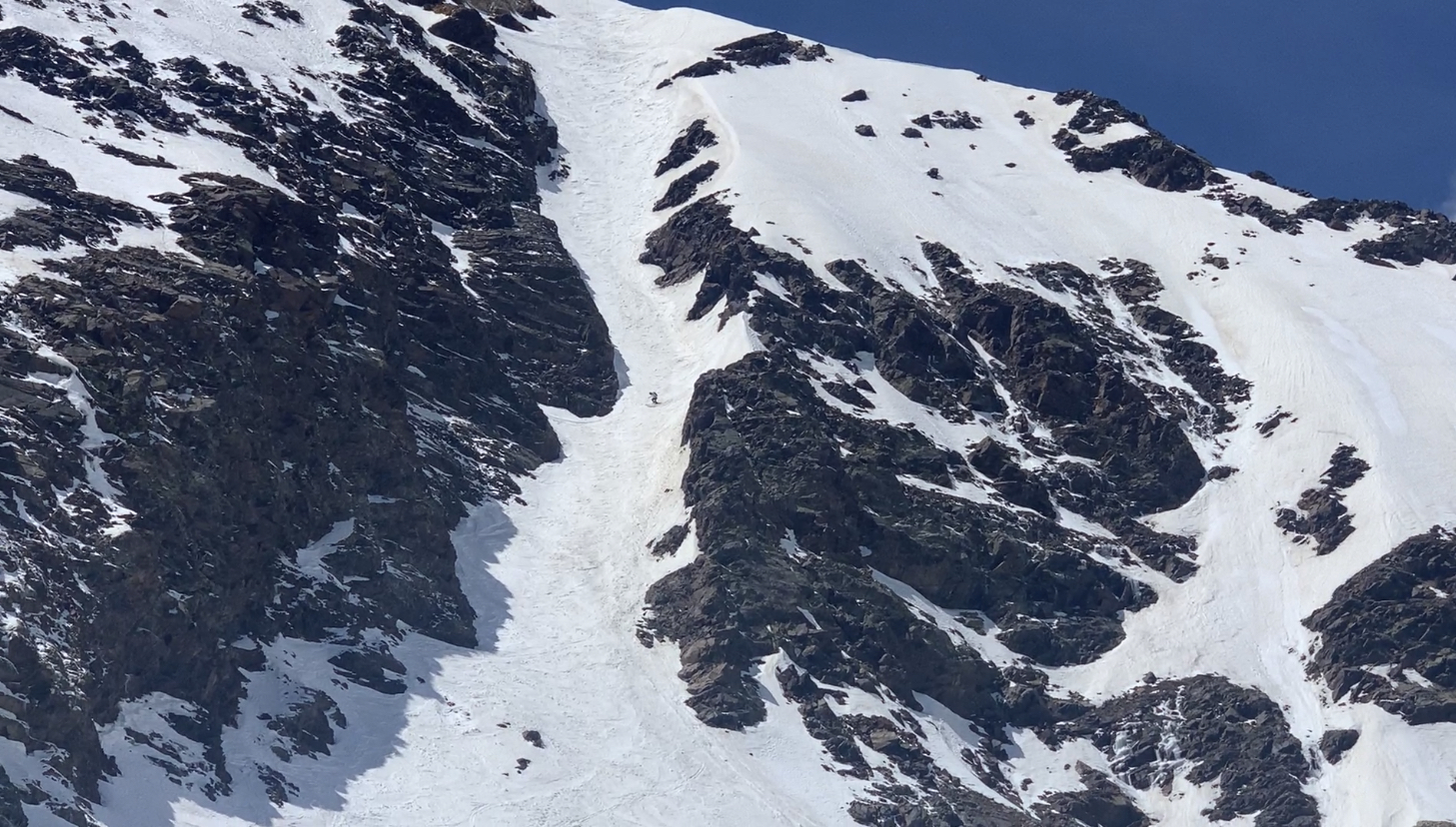 I regrouped with Connor, who filmed me skiing the whole thing from his vantage point below.
We rested for a second before skiing full throttle down the mountain to the parking lot.
It was corn the rest of the way down—super good, super-fast, and easy-to-turn-in corn.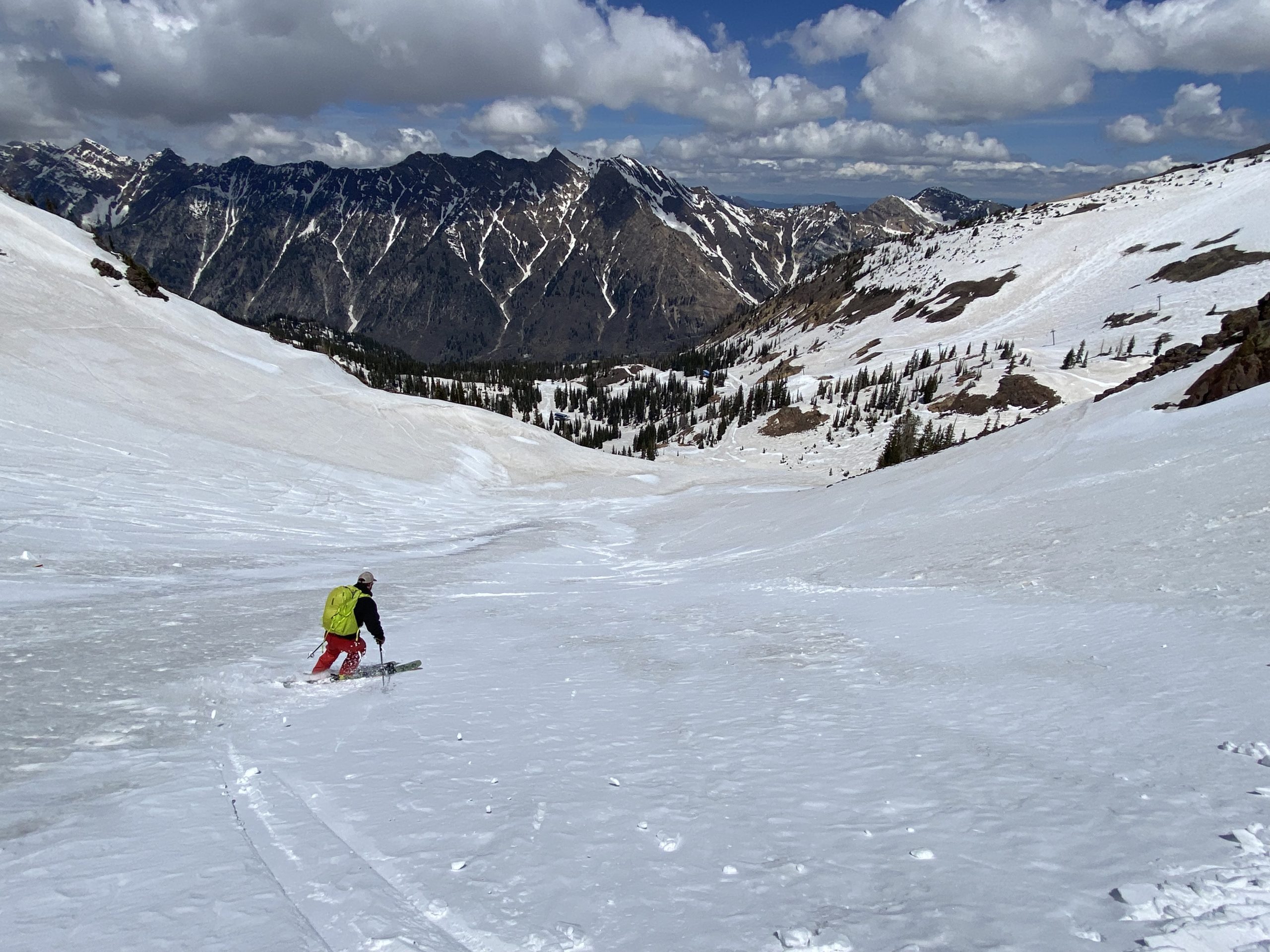 This was Spotted Brown Wasatch Corn, a sub-species of the main Corn species prevalent throughout the West in the springtime; it's fast, forgiving, and delicious as ever.
We skied that corn through some hidden chutes and tree runs near Gad 2 down to our cars at the base.
The return home through deserted and corned-up Snowbird was arguably more fun than Pipeline.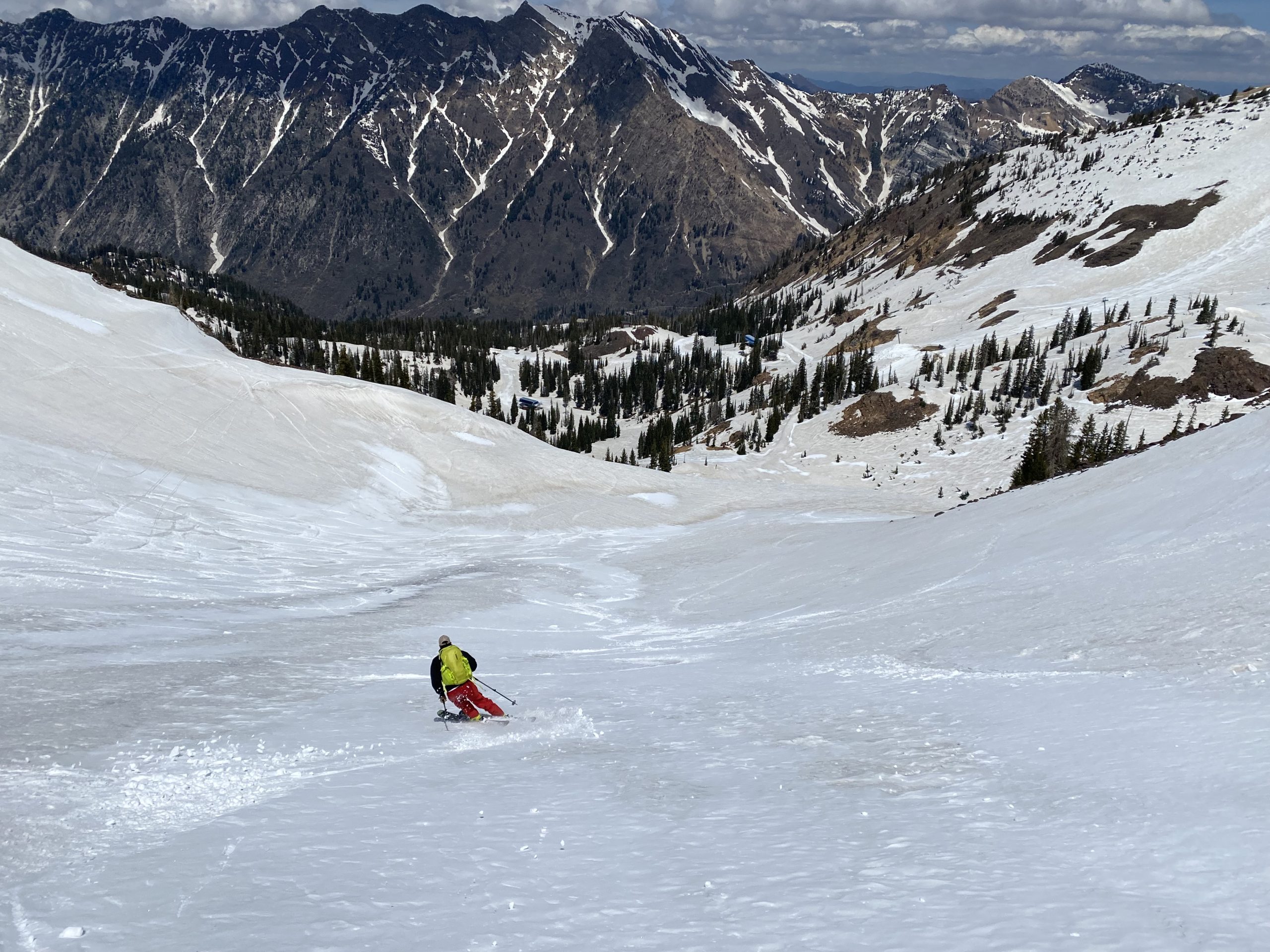 Once at our cars, we dipped our feet in the river running at the bottom of the mountain, and then went our separate ways.
I finally got to ski a run that's taunted me for over a decade. 
And it couldn't have felt more right. 
Gear
Weather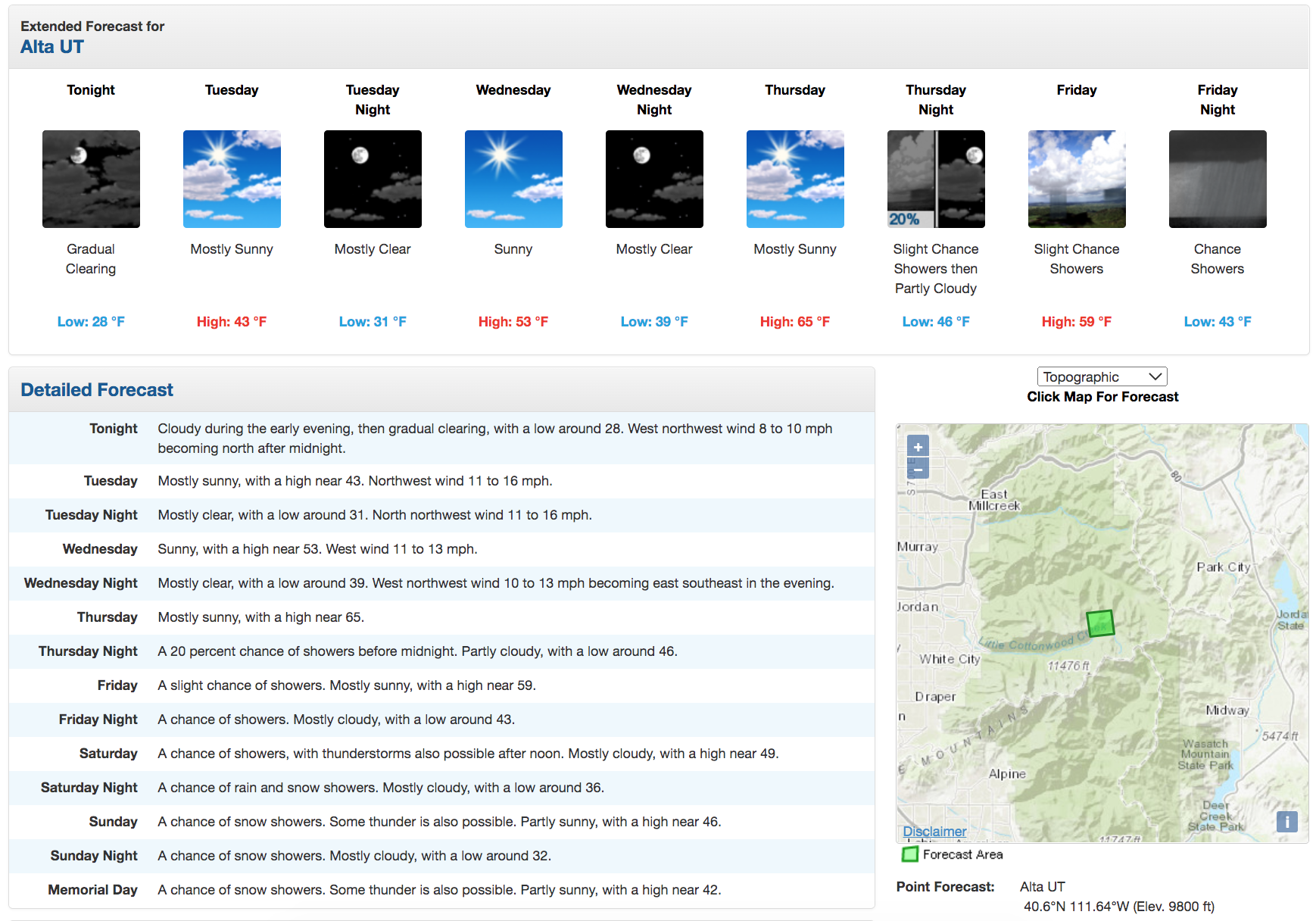 Photos