Report from Tuesday, January 25, 2022
Footage captured on Insta360 One X2
Snowbird reported an inch of new snow yesterday morning which actually went a long way. It was a small refresh that made a world of difference, softening the entire mountain just enough for us to charge hard and find pockets of wind-blown powder at the resort.
We got there around 11 and headed straight for Gad 2. That morning Snowbird reported that 140 of its 143 runs were open.
Just about everything was open—everything you needed, at least. 
My buddy Gage and I started by hiking through the Gad 2 gate to explore an inbounds zone we had never skied before: Thunder Bowl.  From the road Thunder Bowl looks ominous; a towering ridgeline on a far side of the resort that's usually closed because of overhead hazard.
But yesterday we were finally able to explore this forbidden zone. We were not disappointed.
After about a two-hour hike we chose our descent down Thunder Bowl: a northeast-facing chute in the trees that skied well. I stared down the line, envisioned my flow, and put my helmet camera on. I use an Insta360 One X2 which is such an awesome camera for what I do. By the way, their snow kit is currently on sale for $45, with discounts exclusively on Insta360's website here: Insta360.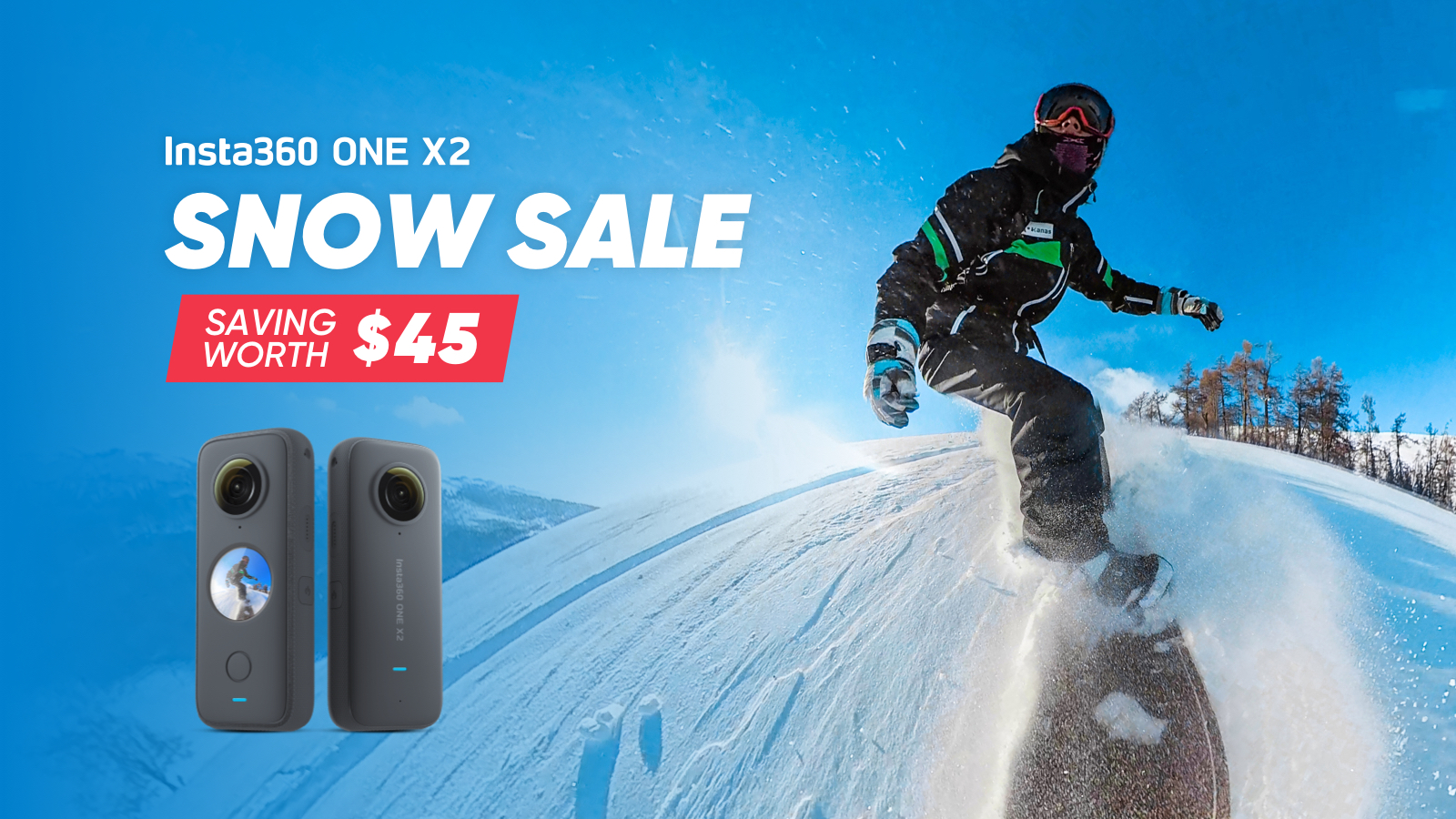 The snow was actually soft and floaty, with only a few spots of crud underneath—the rest skied smoothly and lightly. From Thunder Bowl, we hit the psychedelic trees in Mushroom Land back down to Gadzoom. From there we resolved that we had to hit the Cirque as neither of us had skied it this season yet.
The Cirque is arguably Snowbird's steepest most legendary terrain that consists of a headwall, terribly steep chutes, cliffs, and powder shots. From Mineral Basin, which was icy but fun, we skied over to the Cirque. The entry was rocky and we definitely got some well-deserved scrapes on our skis, but it was worth it once we got on top of the line.
We stared down a steep, narrow, angled ramp that looked like a chute and had softish snow. I went first, charging the whole thing without stopping and accelerating at high speed into the apron below. Gage went next on his snowboard, riding it smoothly and precisely.
By now our legs were tired—and we had only skied about three real runs.
That's Snowbird for you.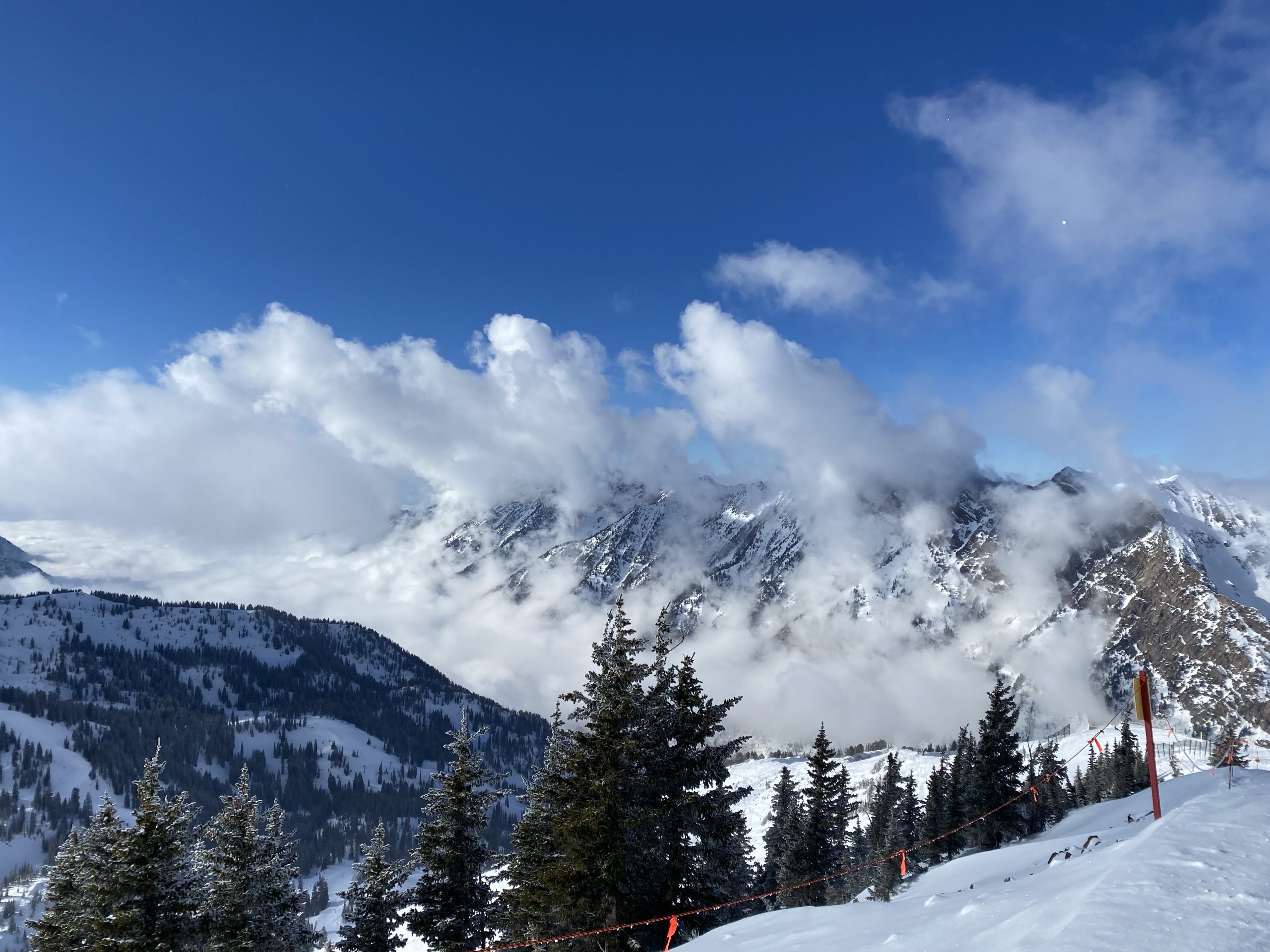 Snow Numbers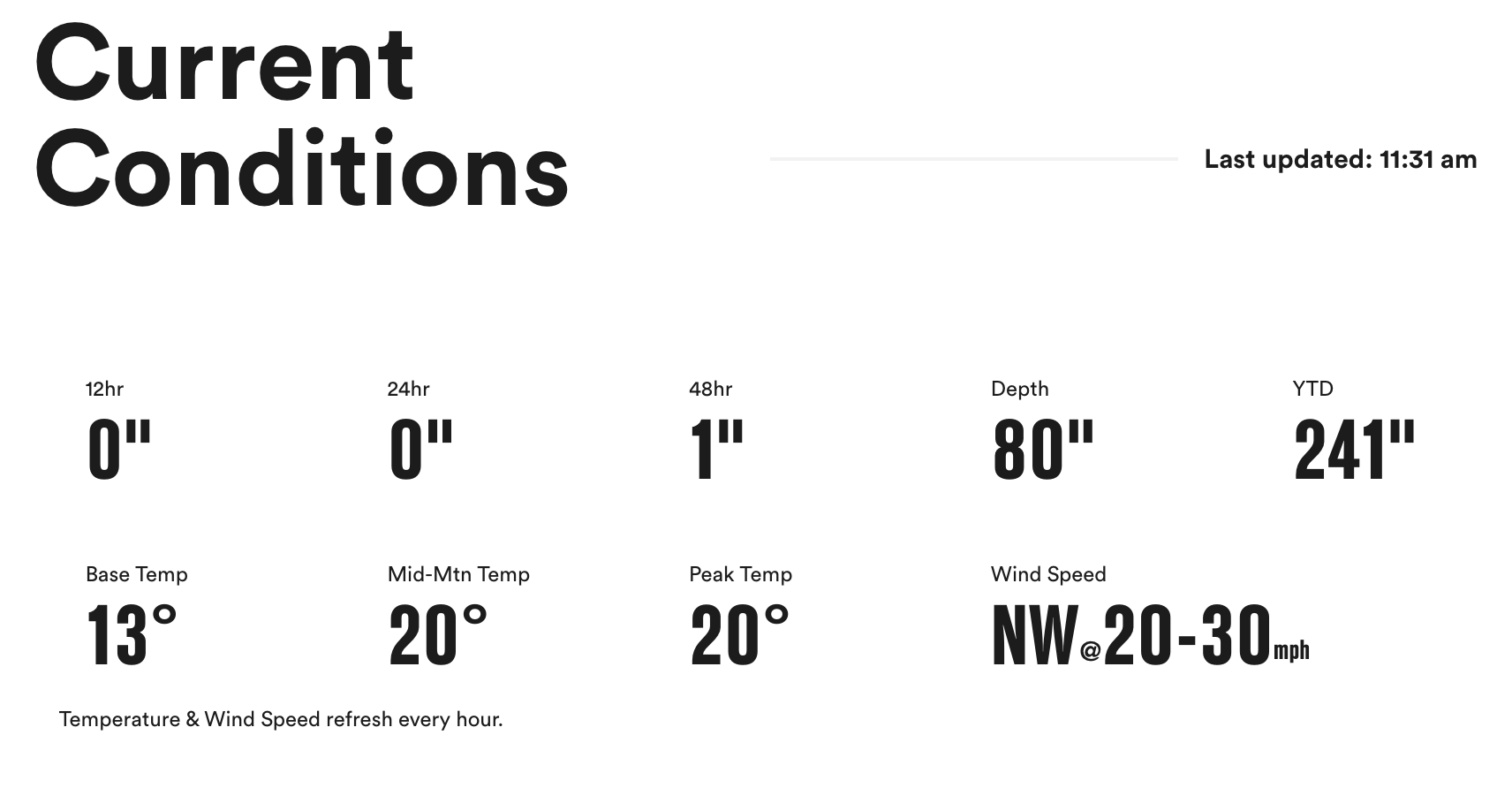 Weather