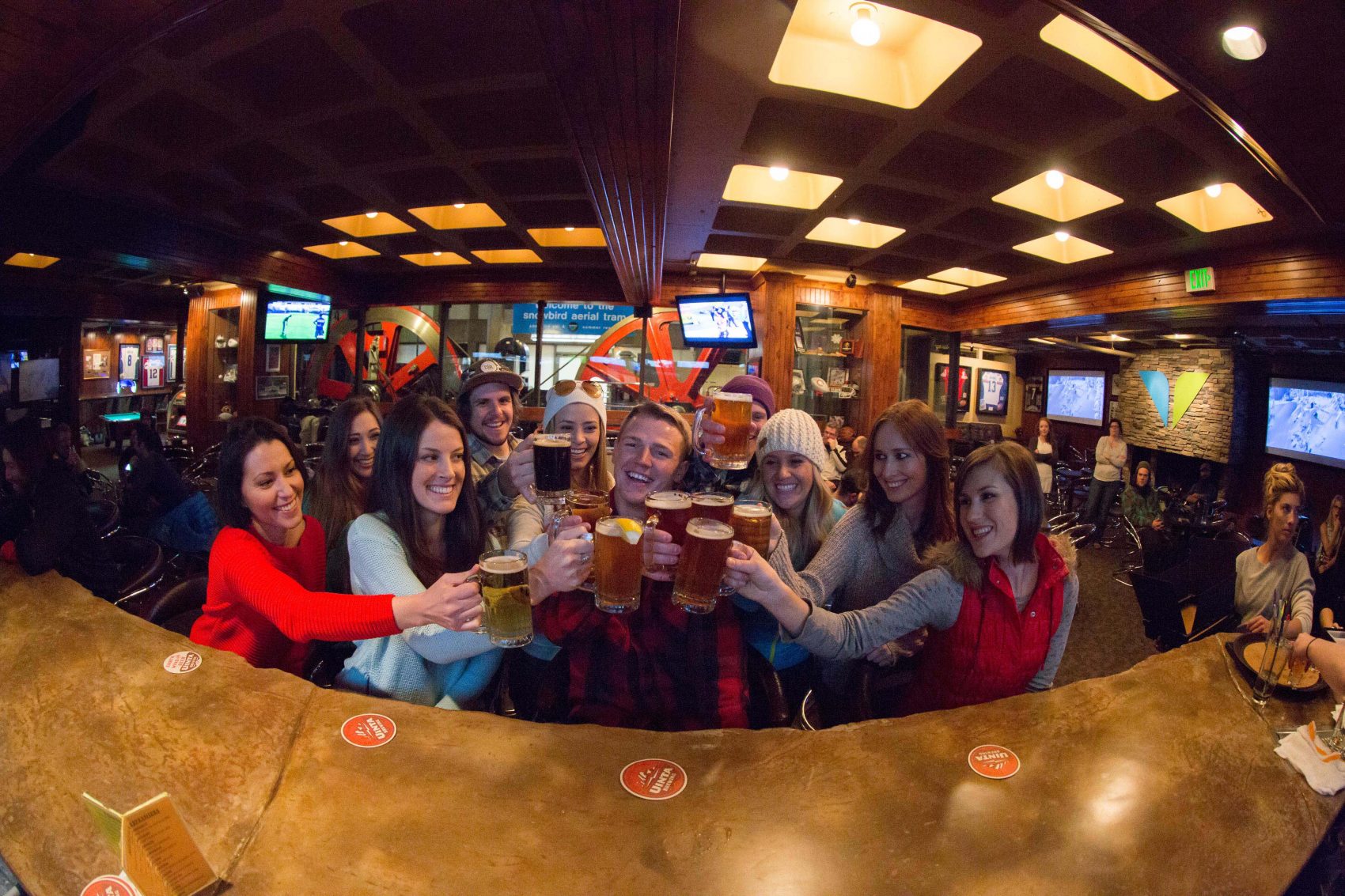 Every era has its end. But is it really over for one of Utah's most iconic bars?
Snowbird announced that as of Thursday, July 15, the Tram Club has shut down and will remain so indefinitely. The underground bar—with giant windows looking out to the huge tram wheels that move Snowbird's legendary aerial tram—closed after 27 years of operation. Snowbird has yet to release any information regarding why the independently-operated Tram Club has shut down.
As of yesterday, The Tram Club has closed and will remain so indefinitely. We are incredibly grateful for their entire team over these last 27 years.

— Snowbird (@Snowbird) July 16, 2021
The Tram Club had grown to become a staple of on-mountain drinking and aprés in Utah. It was right under the tram and had a grungy, locals vibe. Performers often played live music and the bar was filled with happy skiers after powder days. The tram wheels would become mesmerizing after a few beverages.
We've frequented the Tram Club every season Snowbrains has skied at Snowbird. But now its future remains unclear, and many skiers and snowboarders have taken to social media to address their concerns about the future of the legendary bar.
The Tram club was relatively affordable as compared to other on-mountain food and beverage options at Snowbird. It was also independently operated and leased from Snowbird. But now, Tram Club regulars are concerned that new management coming in to take over the Tram Club could change that.
Some Twitter users have shared their fears that a new owner would gentrify the Tram Club and raise prices, taking away from its local, down-to-earth-skier atmosphere. But only time will tell how the future of this legendary, post-powder-day hangout spot will pan out.