Not sure what to get your snow-crazed loved ones for the holidays?
Not to worry! 
The SnowBrains team has compiled a list of the best ski/snowboard gifts to give (and get) this holiday season.
We've got gift ideas for every budget from ski bum to ski millionaire.
 SnowBrains 2018 Holiday Gift Guide:
**
UNDER $5
**

Windshield wipers for your goggles!
Get these for the ski bum who lives on the West Coast or East Coast.
You just stick this thing on your finger and charge.
**
UNDER $20
**

If you don't have a buff neck gaiter, then you're blowing it.
These things keep the sun off you on bluebird days and the wind and snow and cold off you on wintery days.
**
UNDER $40

**
Put this lotion on your legs and butt in the morning, then:
Ski Harder
Ski Longer
Feel Less Sore
Recover Faster
We use this stuff all the time and it really works.
"PR Lotion delivers your body more of what it needs to fight fatigue during a workout and reduce soreness after. It gives the body more bicarbonate, which is what we use to regulate acid that is produced during physical activity. Bicarbonate is what your body naturally produces to neutralize acid, battle fatigue and reduce soreness. More bicarbonate means the ability to do more–more work, more results and more days doing what you love. PR Lotion has not only been validated by athletes of all types, but they also have the data to back it up. It's as simple as putting PR Lotion on before excercise (at least 20 minutes before skiing/riding)."
**
UNDER $100
**

Scott Linx GogglesWe use these.
They're $$$.
"The Linx Goggles from Scott feature plenty of technology to help give you clear, distortion-free vision all day on the mountain. The OptiView spherical lens is made of durable polycarbonate that is treated with Scott's NoFog anti-fog lens treatment. It also feature the ACS air control system that helps control ventilation, further eliminating fogging of any kind. Molded face foam around the edges keeps things comfortable and snugly in place, while the Fit system allows the lower face flange to be adjusted to the perfect fit."
**
UNDER $200
**
If you've never had custom boot liners, then you likely don't know what a great boot fit feels like.
Your boots are your #1 most important piece of ski gear your own.
Intuition Liners will change your ordinary old ski boots have into a Lamborghini Diablos…
**
UNDER $500
**



We just got one of these in September.
It's a game changer.
Bye-bye, regular helmet cams!
"Rylo is a powerful little 360° camera powered by innovative software to create larger-than-life, cinematic video in beautiful 5.8k resolution. It captures everything around you with breakthrough stabilization technology.

When you're done shooting, simply connect Rylo to your smartphone and use the Rylo app to easily edit and create a video you're proud to share." – Rylo
**
UNDER

 $5,000
**
Heli-skiing in Alaska is the pinnacle of skiing.
Black Ops Valdez delivers the goods.
We were just there last season and it was mind-bending…
**
UNDER

 $15,000
**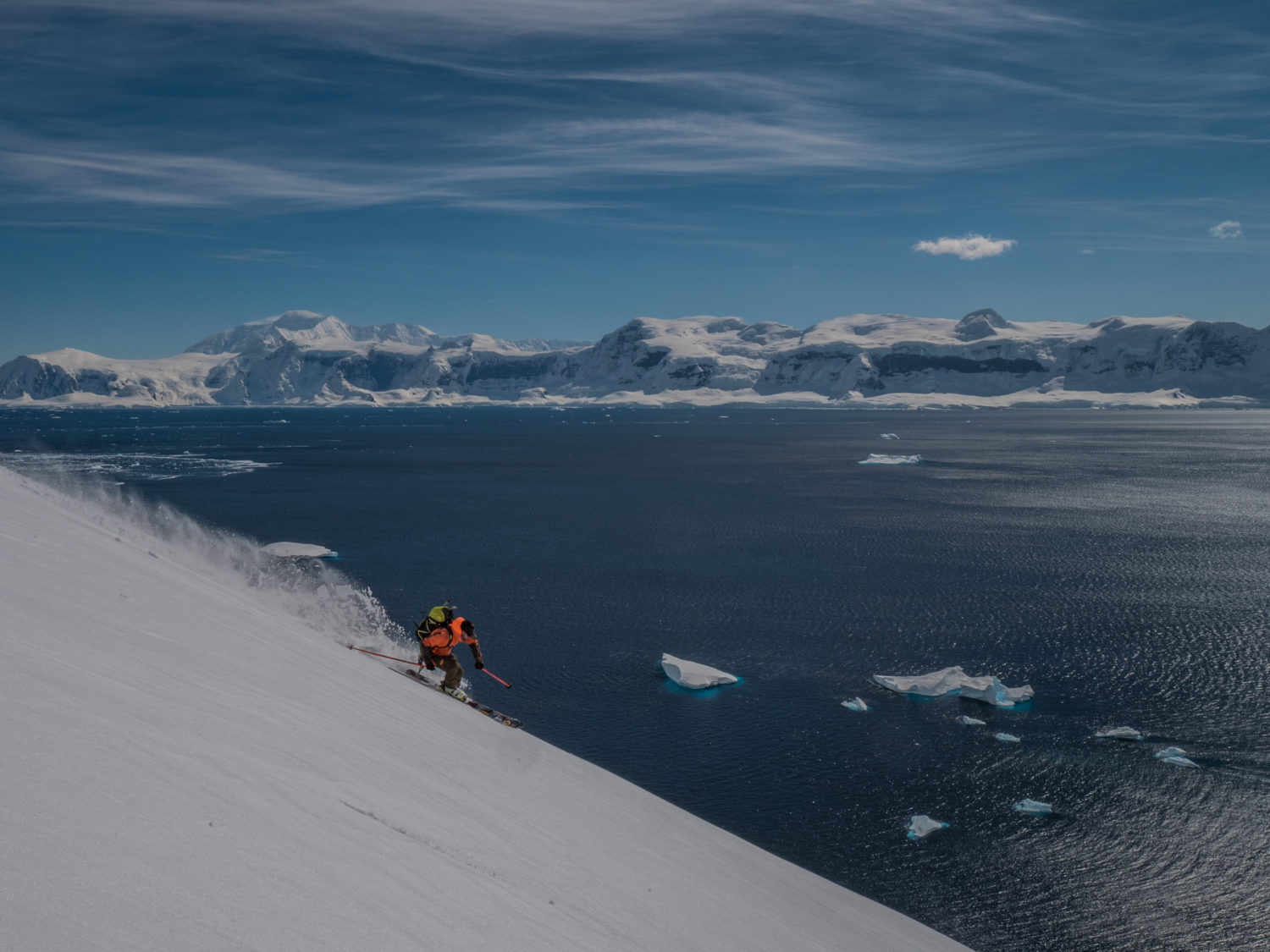 Cruise to Antarctica in style with Ice Axe Expeditions on the most epic ski trip on Earth with some of the most interesting people in the ski industry.
"Good skiing, penguins everywhere, daunting ice-cliffs, yawning crevasses, corn snow, scorching sunshine, powder snow, flipping icebergs, crystal clear water, seals, killer whales, fin whales, a 5 star floating hotel, amazing meals, a vicious Black and White party, and the Polar Plunge made this trip almost too much to reasonably psychologically digest.

During our six days on the Antarctic continent, we skied 7 different islands, touched down on the Antarctic Peninsula 4 different times, and visited one research station." – Miles Clark, Antarctica 2017