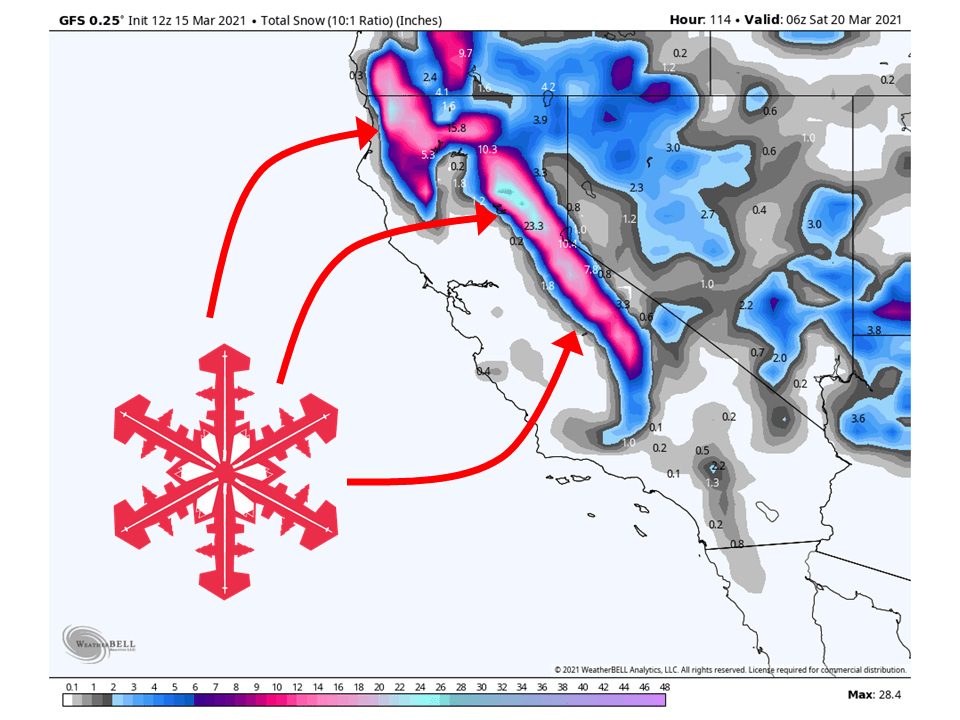 Brought to you by Squaw Valley Alpine Meadows, CA
Forecast By SnowBrains Meteorologist – Eric McNamee
 2:05 PM MST, 3/15/2021
Forecast Summary:
A trough moving through Thursday/Friday this week will bring 1-2 FEET of snow to the Sierra, on top of what has already fallen today.
Resorts likely to get the most snow are Boreal, Kirkwood, Sugar Bowl, Squaw, Alpine, Northstar, Homewood, Heavenly, and Mt. Shasta Ski Bowl. 
Relatively quiet weather is expected in the extended period. 
Short-Term Forecast:
Monday-Wednesday:
A closed-low currently over California has dropped upwards of over 12″ of snow across the Sierra since last night, will drop another 1-5″ through tonight.
This close-low will exit the area during the day Tuesday with some light residual showers over the southern Sierra.
By Wednesday, high pressure will be centered over California.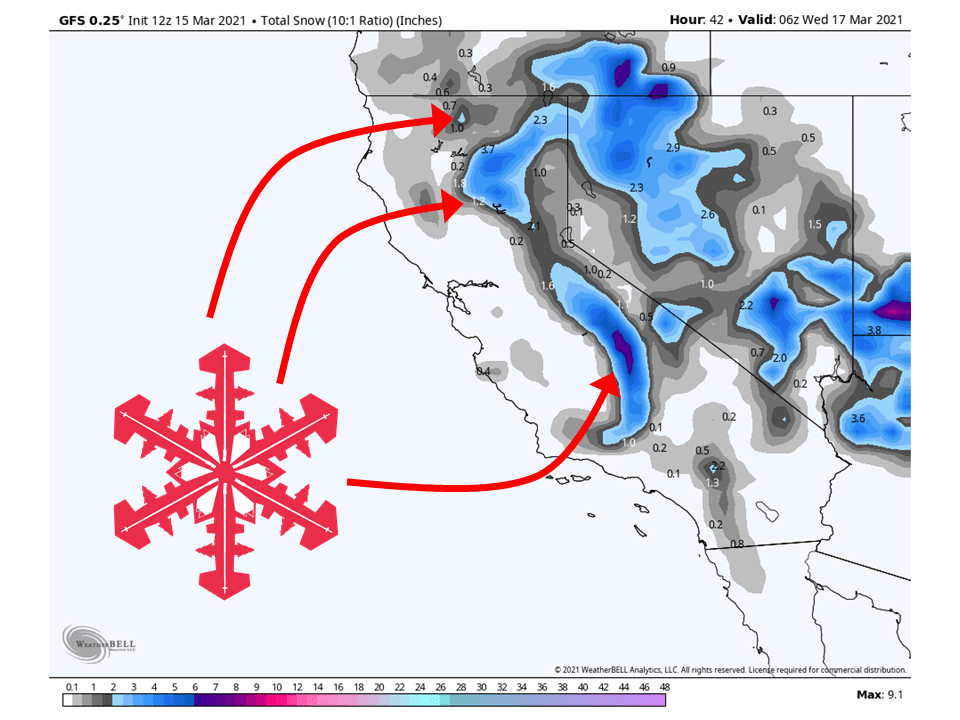 Long-Term Forecast:
Thursday-Sunday:
As we get into Thursday,  a trough over the Aleutian Islands, AK will move into California and bring 1-2 FEET of snow to the Sierra through Friday.
This will start during the day Thursday as moist southwest flow slams into the Sierra.
This will continue through Friday before taping off Friday night.
By Saturday, conditions look to dry out for the most part, with some more showers possible Sunday.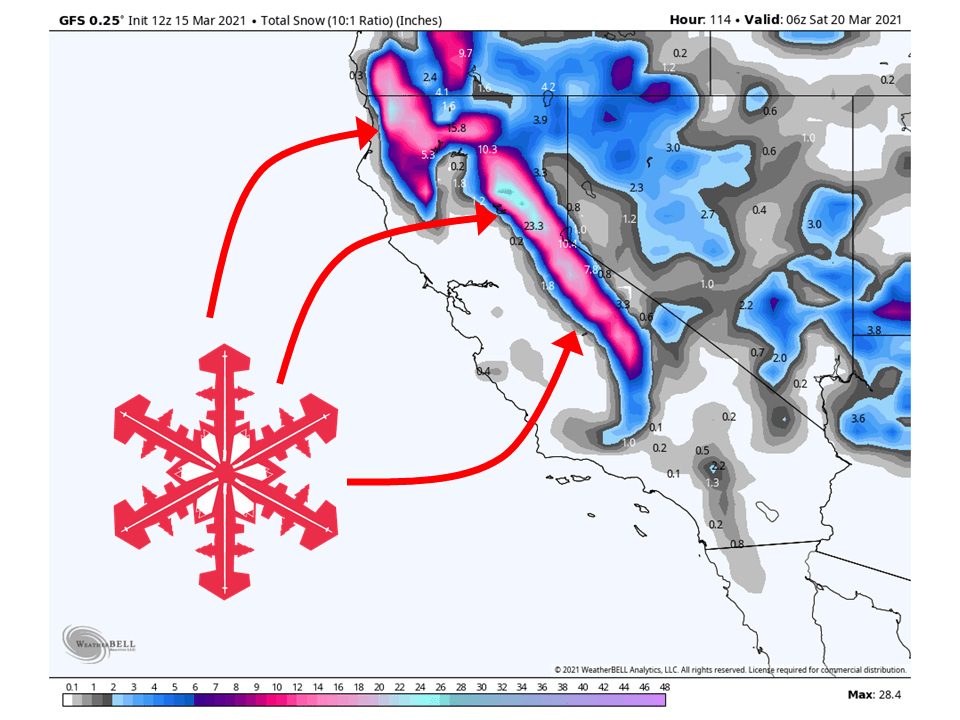 Extended Forecast:
Sunday and Beyond:
Global ensembles are indicating a generally dry pattern in the extended period of the forecast, with cooler temperatures as well.