Forecast by SnowBrains forecaster Clay Malott
Sunday, December 11th, 12pm PST
Summary: A small storm will pass through Colorado this week, bringing 4-12″ to local ski resorts by Wednesday evening. 
The same storm that will impact Colorado later this week is currently wreaking havoc on California's Sierra Nevada mountains, dumping 3-5 feet at resorts around the region.
After moving through Utah, snow will begin in the San Juan mountains of southern Colorado on Monday morning. By the time lifts start spinning, resorts in this area will be looking at 1-2″ of fresh snow with more falling throughout the day. Precipitation in the southern mountains will peak during the ski day on Monday and dump 3-6″ throughout the day, keeping the snow fresh.
Snowfall will seep into the central and northern mountains later in the morning, with 1-3″ likely by the end of the day on Monday. Precip will die down in the southern mountains on Monday evening, but snow will continue to linger in the central and northern mountains overnight.
By Tuesday morning, here are what I see as possible storm totals around the state:
Steamboat: 3-5″
Loveland: 4-6″
Arapahoe Basin: 3-5″
Keystone: 2-4″
Beaver Creek: 4-7″
Vail: 4-6″
Aspen Snowmass: 4-6″
Crested Butte: 2-4″
Telluride: 5-7″
Wolf Creek: 7-9″
By Wednesday morning, most resorts in the central and northern mountains will have picked up a few extra inches, keeping conditions fresh for Wednesday. Snow will linger in the central and northern mountains through Wednesday evening. By the end of this period, Steamboat may pick up over a foot or more of total snow.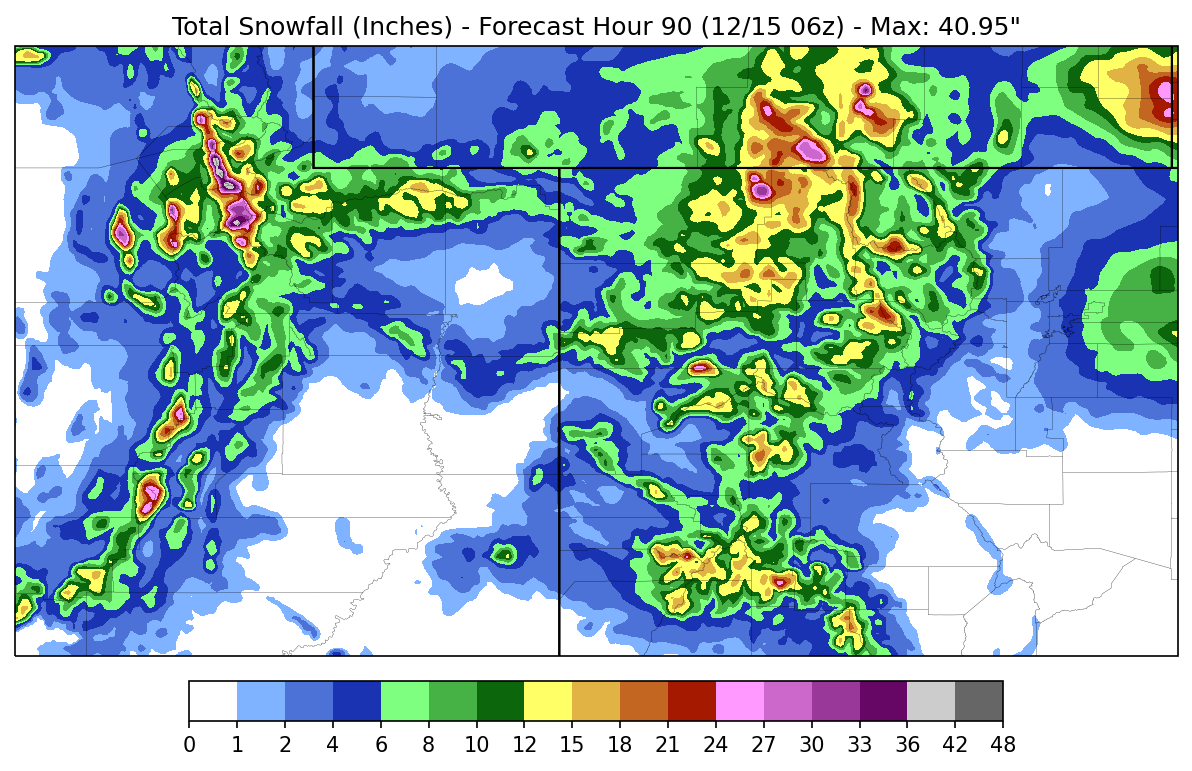 Looking ahead, things are looking drier as we head into mid-December. The models are indicating drier weather until around the 19th-20th and then some promising conditions for storminess beyond that. To early to tell, but we'll keep our fingers crossed for the best!