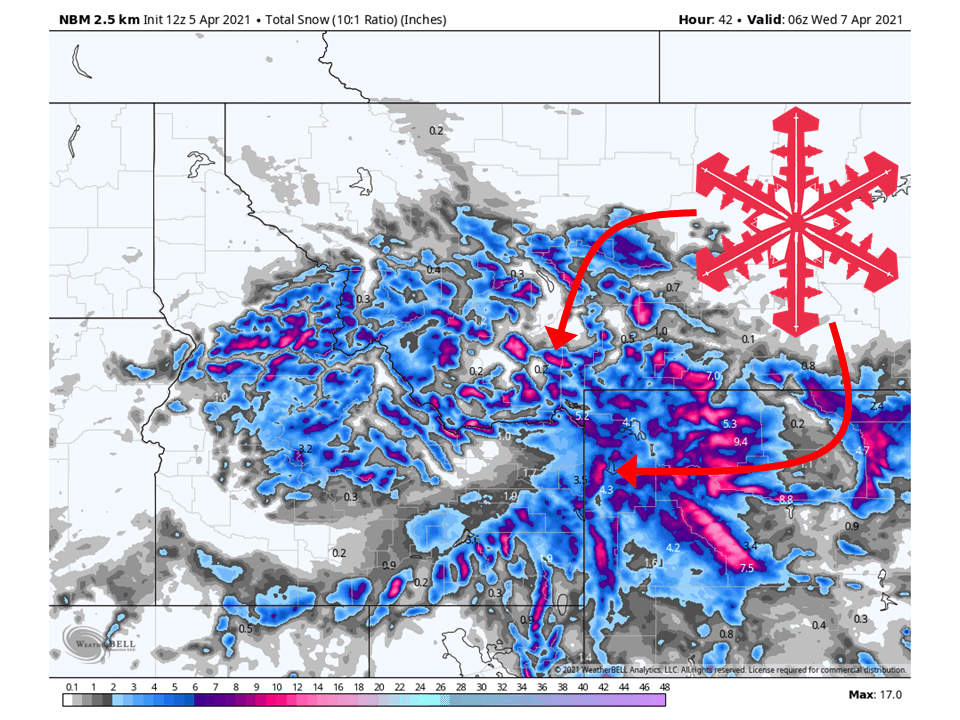 Forecast By SnowBrains Meteorologist – Eric McNamee
10:30 AM MST, 4/5/2021
Brought to you by Grand Targhee
Forecast Summary:
A shortwave trough will move through the Northern Rockies today and tomorrow, bringing 6-12″ of snow.
Snow will fill in throughout the day today and tonight before tapering off tomorrow afternoon.
Active weather will continue in the long term before tapering off in the extended.
Resorts that look to see the most snow are Big Sky, Grand Targhee, and Jackson Hole.
Short-Term Forecast:
Monday-Wednesday:
A shortwave trough will move into the region today and tomorrow, bringing 6-12″ of snow.
Snowfall has already started across most locations and will pick up in intensity later tonight.
Winter Weather Advisories have been issued across the region because of this.
Snow will taper off tomorrow as weak shotwave ridge builds over the area.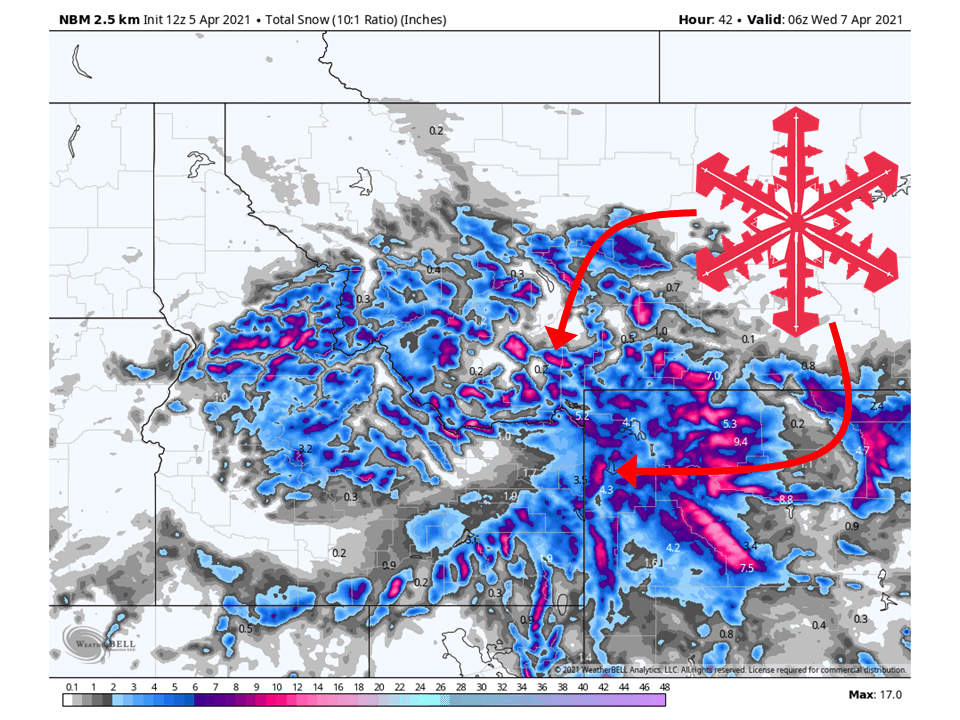 Long-Term Forecast:
Thursday-Sunday:
Getting into Thursday, another shortwave trough will enter the region from Canada, bringing additional snowfall.
Right now snowfall totals aren't certain, but it could be fairly decent.
The pattern looks to remain active through Sunday as additional system move into the region.
Extended Forecast:
Sunday and Beyond:
Global ensembles indicate below-average precipitation across the Northern Rockies, with below-average temperatures.