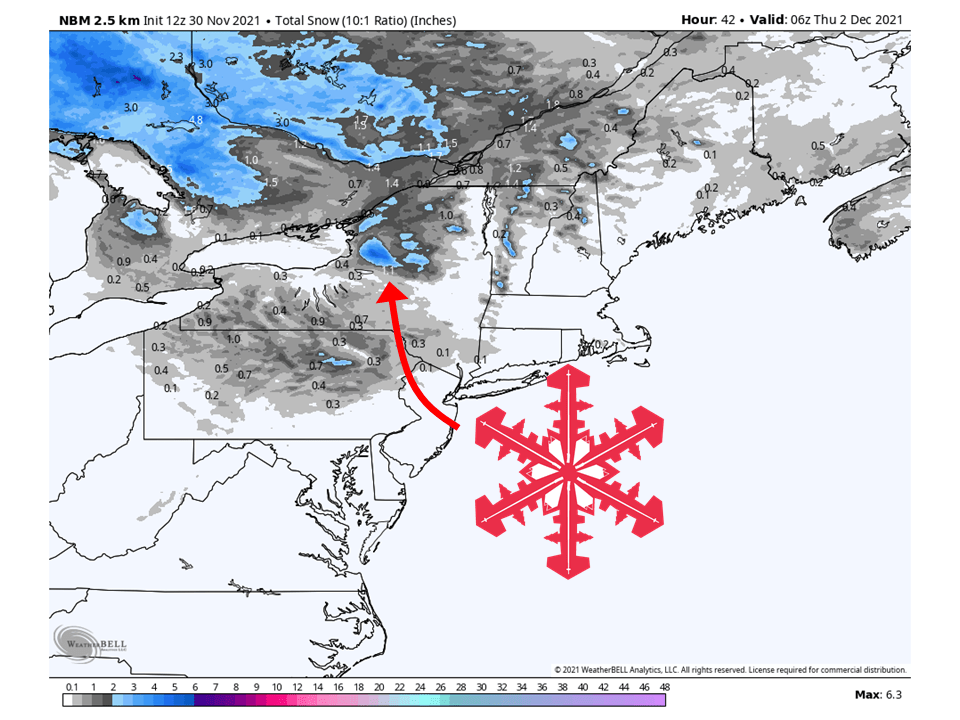 Forecast By SnowBrains Chief Meteorologist – Eric McNamee
 4:50 PM MST, 11/30/2021
Forecast Summary:
A clipper system will bring up to 6″ of snow across portions of New York's Tug Hill Plateau through Wednesday.
Cold air moving across Lake Ontario will initiate lake-effect snow across the region Tuesday night through Wednesday.
More chances of now are likely through the weekend across the entire Northeast.
Short-Term Forecast:
Tuesday-Thursday:
Lake-effect snow from a clipper system will bring up to 6″ of snow across portions of the Tug hill Plateau in New York state through Wednesday.
Cold Candian arctic air will move over the Great Lakes Tuesday night and get lake-effect snow bands to develop downwind of Lake Erie and Lake Ontario.
These bands will keep going through the night and into Wednesday morning before tapering off in the afternoon.
Lighter snow will fall in other parts, but the heaviest snow will be found downwind of Lake Ontario, with the Tug Hill Plateau seeing the most.
Winter Weather Advisories have been issued because of this.
Another round of light snow is possible Thursday.
Long-Term Forecast:
Friday-Monday:
Another clipper system will move across the region Saturday, bringing another round of snow to the region.
None of these systems are overall impressive but having a series of them move through will quickly add up snowfall totals across the area.
Conditions will then temporarily dry out Sunday before another clipper moves through Monday.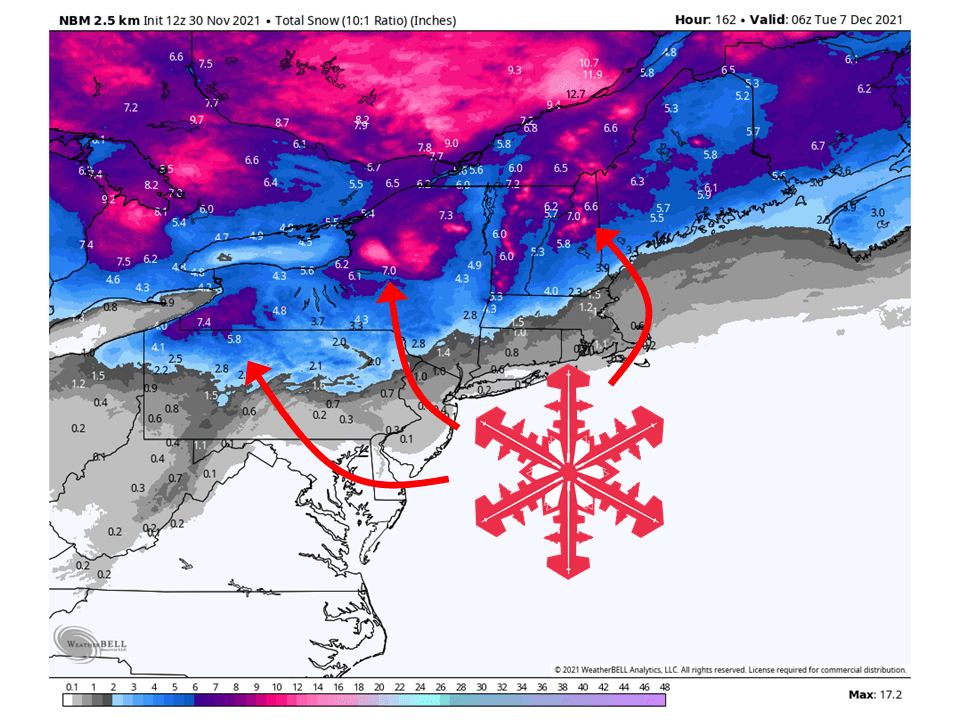 Extended Forecast:
Monday and Beyond:
Global ensembles are indicating above-average precipitation and near-average temperatures across the region in the extended.