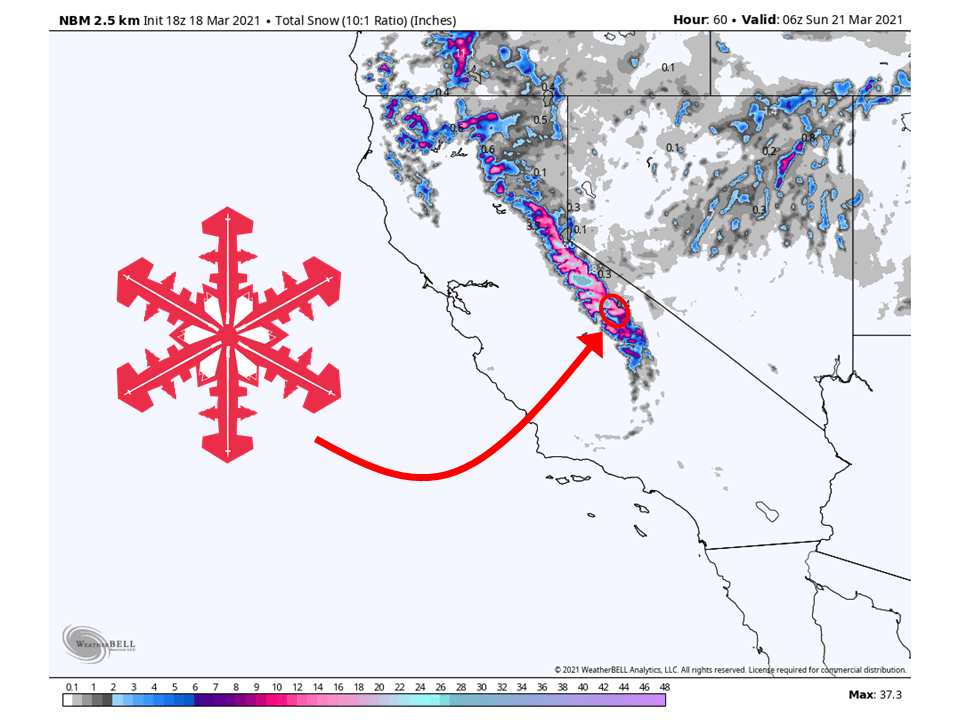 Brought to you by Visit Mammoth
Forecast By SnowBrains Meteorologist – Eric McNamee
 10:40 AM MST, 3/17/2021
Forecast Summary:
A trough moving through California today through Saturday will bring 8-16″ of snow to Mammoth Mountain.
Another weak system is possible early next week.
Relatively quiet weather is expected in the long-term and extended period. 
Short-Term Forecast:
Thursday-Saturday:
A trough moving into the West Coast will slowly move into California tonight through Saturday, bringing 8-16″ of snow to Mammoth Mountain.
Snow will begin over the mountain this afternoon and fill in during the day Friday as the trough moves further inland. 
By Saturday morning, snow will subside in intensity and fully taper off by the evening.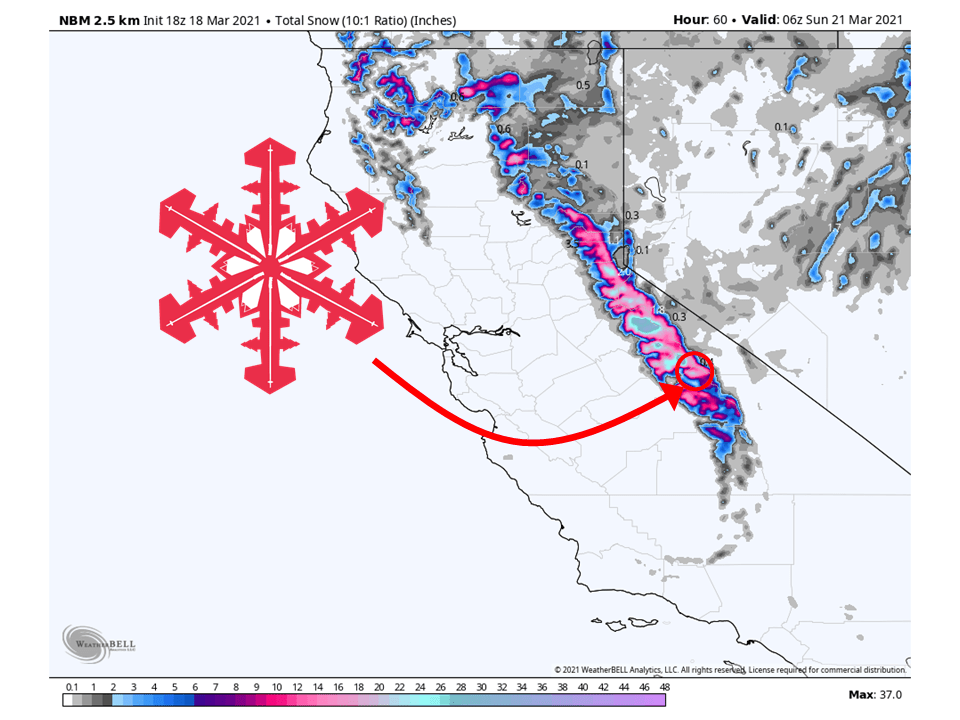 Long-Term Forecast:
Sunday-Wednesday:
As we get into Sunday and early next, a ridge of high pressure will set itself up over the west coast.
This will result in dry conditions across the majority of California.
There is the chance for another weak system to brush by on Tuesday of next week, but there is some disagreement on the track of the said system.
Wednesday and Beyond:
Global ensembles are indicating a generally dry pattern in the extended period of the forecast, with generally average temperatures.