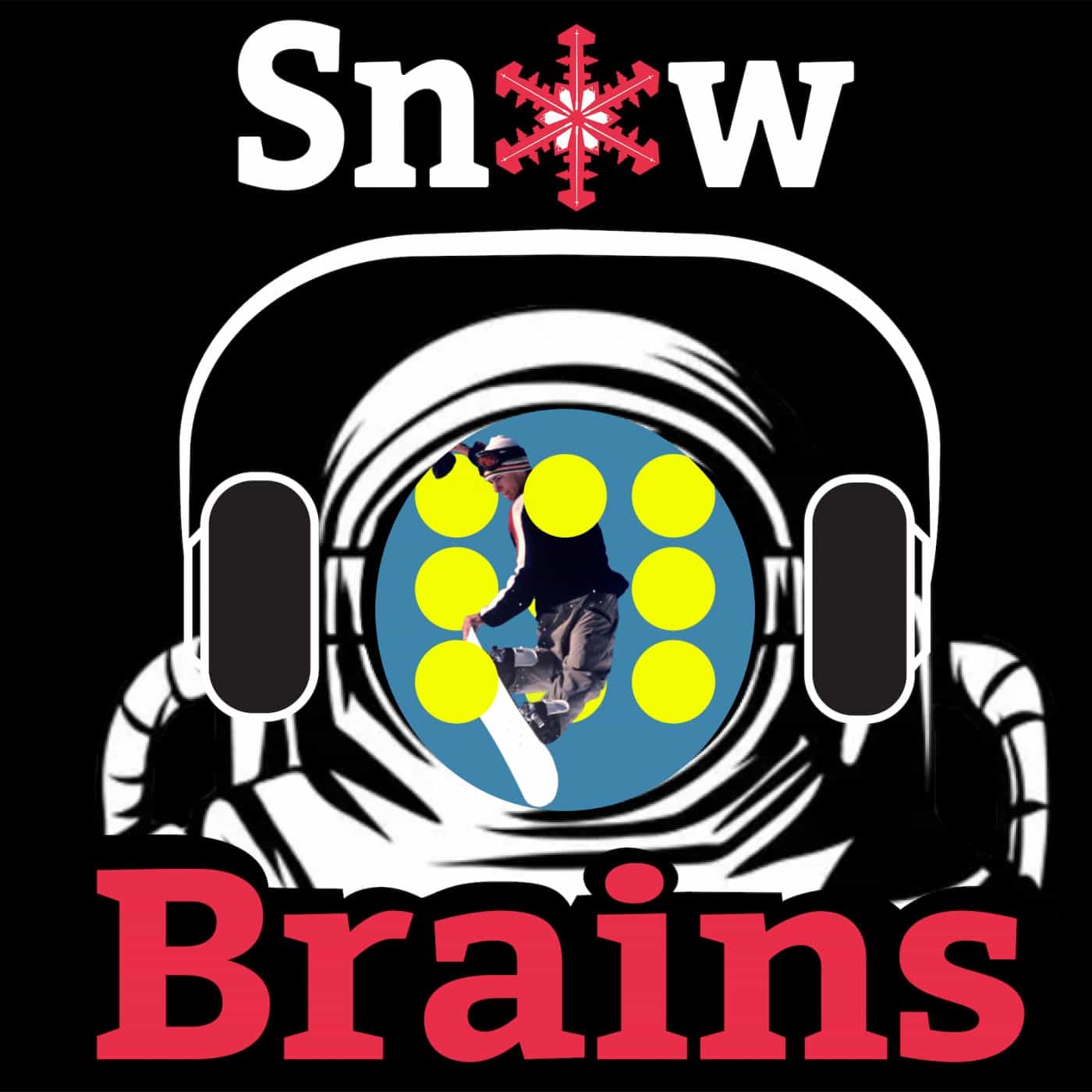 Brought to you by Peak Skis & Scarpa Boots
My guest today is Spot Insurance CEO Matt Randall
The health insurance system we have in the USA today is broken and medical bills are the #1 cause of bankruptcy in America.  I personally have paid over $24K in the past 7 years for my skiing injuries and treatments.
Spot has created an affordable health insurance system designed for the adventurous that pays 100% of your medical deductible.  I know that it sounds too good to be true, so I'll let you hear from Matt on where Spot is, who they cover, and what the future holds for Spot and America's messed up health insurance system.
This episode of the SnowBrains Podcast is brought to you by Peak Skis:
Can a ski change your life? Peak's new all-mountain skis by Bode Miller and sidecountry skis by Chris Davenport just might.
That's not marketing hype. The all new Peak Ski Company didn't launch last spring to improve versatility incrementally—the company is built on innovation. Peak Skis take versatility to a new dimension. It begins with KeyHole Technology™, a winning innovation that Bode stumbled upon during his World Cup days that allows for a more manageable ride off trail but more underfoot beef when you want to push the pace. Paired with Peak's reduced sidecuts, which allow for fluid turns of all shapes without that hooky feel, Peak Skis make skiing more fun. And fun is life changing.
Snowbrainers understand the powder skier's conundrum: You bring the fat skis to the hill to float and surf in the trees—but on the frontside hardpack the big skis skitter. Meet the Peak 104 with Bode Miller's KeyHole Technology™. They're playful, and buoyant, but you can charge groomers on 'em, too. It's Bode's daily driver at Big Sky.
The storms are rolling into Tahoe. In Montana, home to Peak Ski Company, new snow and a deep freeze is preserving the early dumps. In Utah, the zealots are hiking for turns at Alta. You know all this, which is why you're asking yourself: "Are my skis going to get me through another season?" If the answer is no—and the answer is often no—you need to check out the madly versatile Peak 98SC by Chris Davenport. It leaves trenches inbounds, but it's light and forgiving enough for the backcountry, too.
This episode is brought to you by Scarpa Boots:
Power, precision, and sustainability come together to create the Quattro XT by SCARPA – a perfect boot for hard chargers, looking to ski both in and out of the ski area boundary. The Quattro XT is the lightest, GripWalk ski boot in the hybrid class and with a flex index of 130 for men and 110 for women, performance is not sacrificed with weight savings.  The QUATTRO XT's cuff and shell are made from renewable plant-based sources that hold up to aggressive skiing, while treading light on the planet.
Creating a ski boot to fit both the needs of one of the world's most accomplished big mountain skiers and a World Cup ski racing legend is not an easy feat. This year, SCARPA is excited to unveil this miracle boot that Chris Davenport is loving for its uphill comfort and Bode Miller is celebrating for its downhill power.  The all-new, award winning SCARPA Quattro XT has just hit the shelves and as the lightest GripWalk boot in its class, we think it's a boot that you just have to try to believe.
SCARPA is winning awards again with their new addition to their ski line. The all-new Quattro XT is the lightest Gripwalk boot in the hybrid class. The natural next progression from a company with the longest and best-selling backcountry ski boots on the market the Maestrale RS and Gear RS family.  SCARPA is once again in a class of their own with the Quattro and Maestrale families all made from renewable plate based materials.  With SCARPA you can travel lightly on the planet and on the slopes.
Please enjoy!
***
If you enjoyed this podcast, please share it with friends & family, and please subscribe.
Follow SnowBrains: SnowBrains.com
Facebook: facebook.com/snowbrains
Instagram: instagram.com/snowbrains
Twitter: twitter.com/snowbrains
TikTok: tiktok.com/@snowbrains
YouTube: youtube.com/snowbrains
Buy SnowBrains gear: SnowBrains.com/shop/
***
The SnowBrains Podcast Episode #43 – Spot Insurance – US Health Insurance Sucks, Medical Bills Are The #1 Cause of Bankruptcy in America, Spot Can Help
Recorded on September 29, 2022, in the Park City, UT (Miles Clark) and Austin, TX (Matt Randall).
This episode was edited by Jared White
Music by Chad Crouch
Host, producer, and creator = Miles Clark
About The SnowBrains Podcast:
Top 12% of all podcasts
Interviews the most intelligent people in the snowsports industry and passes their fascinating knowledge to you, our listeners.
We explore skiing, snowboarding, snowsports, avalanches, technology, climate, COVID, snow science, medicine, nutrition, fitness, technique, and cutting-edge adventure with our listeners.
The SnowBrains Podcast is hosted by professional freeskier, professional mountain guide, UC Berkeley Molecular Cell Biology graduate, and the Founder & CEO of SnowBrains, Miles Clark.
The SnowBrains Podcast will be publishing new episodes with riveting guests every week this winter.
Please share with your friends and family, and please subscribe.
Download & Subscribe to "The SnowBrains Podcast:"
The SnowBrains Podcast Season 1 Episodes:
The SnowBrains Podcast Season 2 Episodes:
Episode #21 | Doug Stoup – More North & South Poles Than Anyone on Earth, Pro Soccer Player, Mountain Guide, Founder Ice Axe Expeditions
Episode #22 | Bjarne Salen – Filmer of "The Fifty" w/ Cody Townsend, Hardcore Ski Mountaineer, Adventurer, Philosopher
Episode #23 | Todd Offenbacher – Comedian, Mountain Guide, Body Builder, Badass Rock Climber, TV Personality, Climbing Community Builder
Episode #24 | Scott Gaffney – Matchstick Productions Editor, Producer, Filmer, the G in Shane McConkey's GNAR, Lake Tahoe Surfer, & Badass Freeskier
Episode #25 | Ingrid Backstrom – Legendary Freeskier, Fierce Competitor, Game-Changer, Ski Movie Star
Episode #26 | Dr. Ethan Greene, Director of CAIC – Why Did the USA Have the Most Avalanche Deaths in History Last Season?
Episode #28 | Tommy Moe – Olympic Gold Medal Ski Racer, Alaska Heli-Ski Guide, Co-Founder of Tordrillo Mountain Lodge in Alaska
Episode #29 | Doug Fish – The Genius Who Created the Indy Pass, the Fastest Growing Multi-Mountain Pass on Earth With Over 80 Ski Resorts
Episode #30 | Tom Day – Emmy Winning Cinematographer, 38 Years as Warren Miller Director/Filmer/Skier, "Blizzard of Aahhhs" Ski Movie Star, Smoothest Skier on Earth
Episode #32 | Eddie Taylor – Member of "Full Circle Everest" 1st All-Black Team to Attempt 29,032′ Mt. Everest
Episode #34 | Julian Carr – 210-Foot World Record Cliff Invert, Pro Freeskier, Discrete Founder, X-Games Gold Medalist, Cirque Series Founder
Episode #35 | Lel Tone – Alaska Heli-Ski Guide for 23-Years, Winner of National Geographic's "Ultimate Survival Alaska," Ski Patroller for 28-Years, Avalanche Professional
Episode #37: Elyse Saugstad – Ski Movie Star, Freeride World Tour Champion, Skier of the Year, 3x Best Line of the Year, In ESPN's Top 50 Women in Action Sports
Episode #39 | Jonny Moseley – Olympic Gold Medalist, Skiing Pioneer, Voice of Warren Miller, TV Personality
The SnowBrains Podcast Season 3 Episodes: