Report from January 16, 2022
On Day #3 of our Powder Highway adventure, we finally found powder, dammit!
We woke up in Revelstoke today damn tired after 900-miles of driving in 2-days and a bit of skiing at Red Mountain, BC yesterday.
Follow along with us on our Instagram Story for daily updates!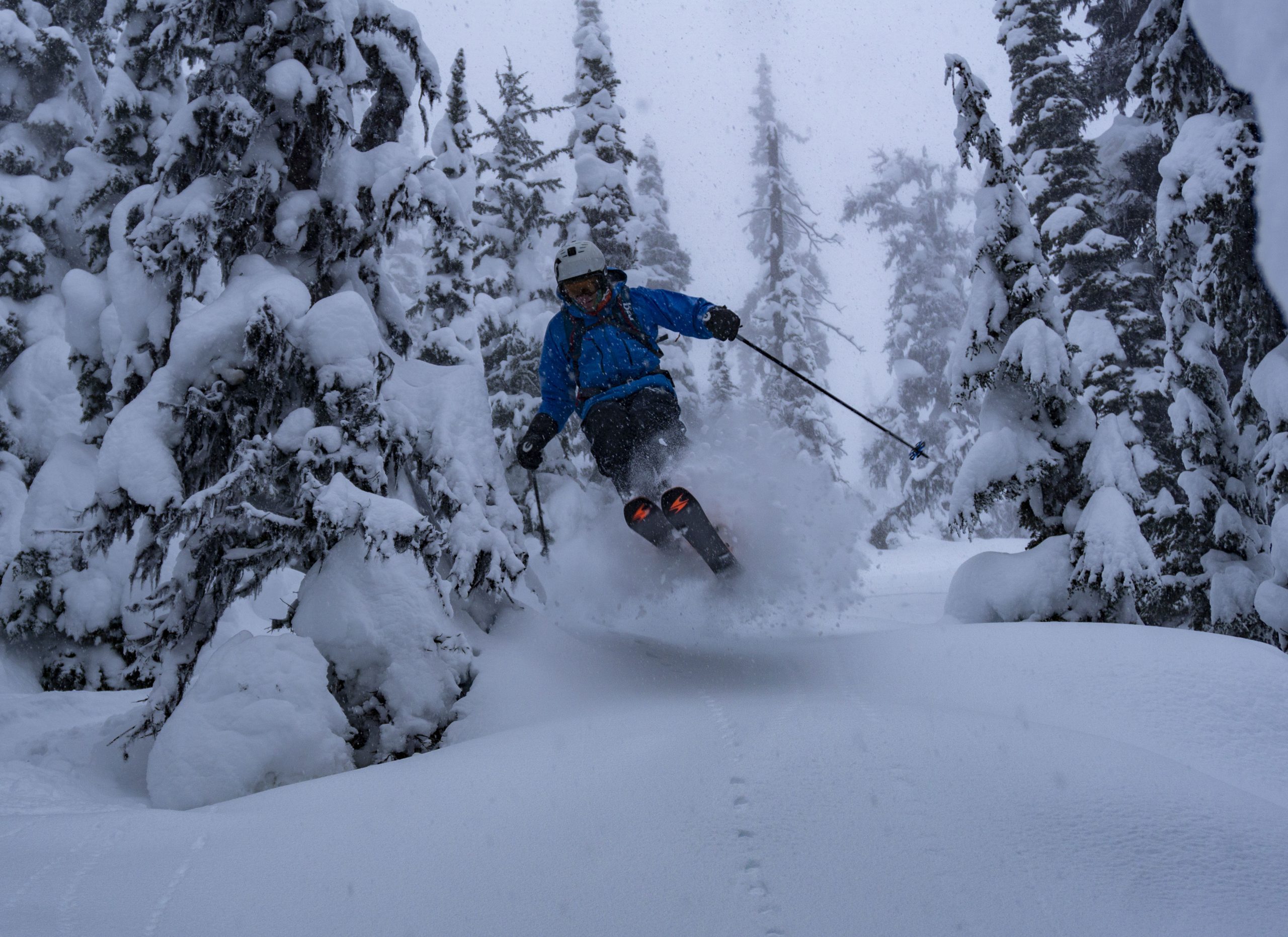 We finally got going at about 8:30am on our way to some fun backcountry lines.
We were about 30-minutes into our drive when Duane yelled out "Shit!"
Lee and I both knew right away that he'd forgotten something critical…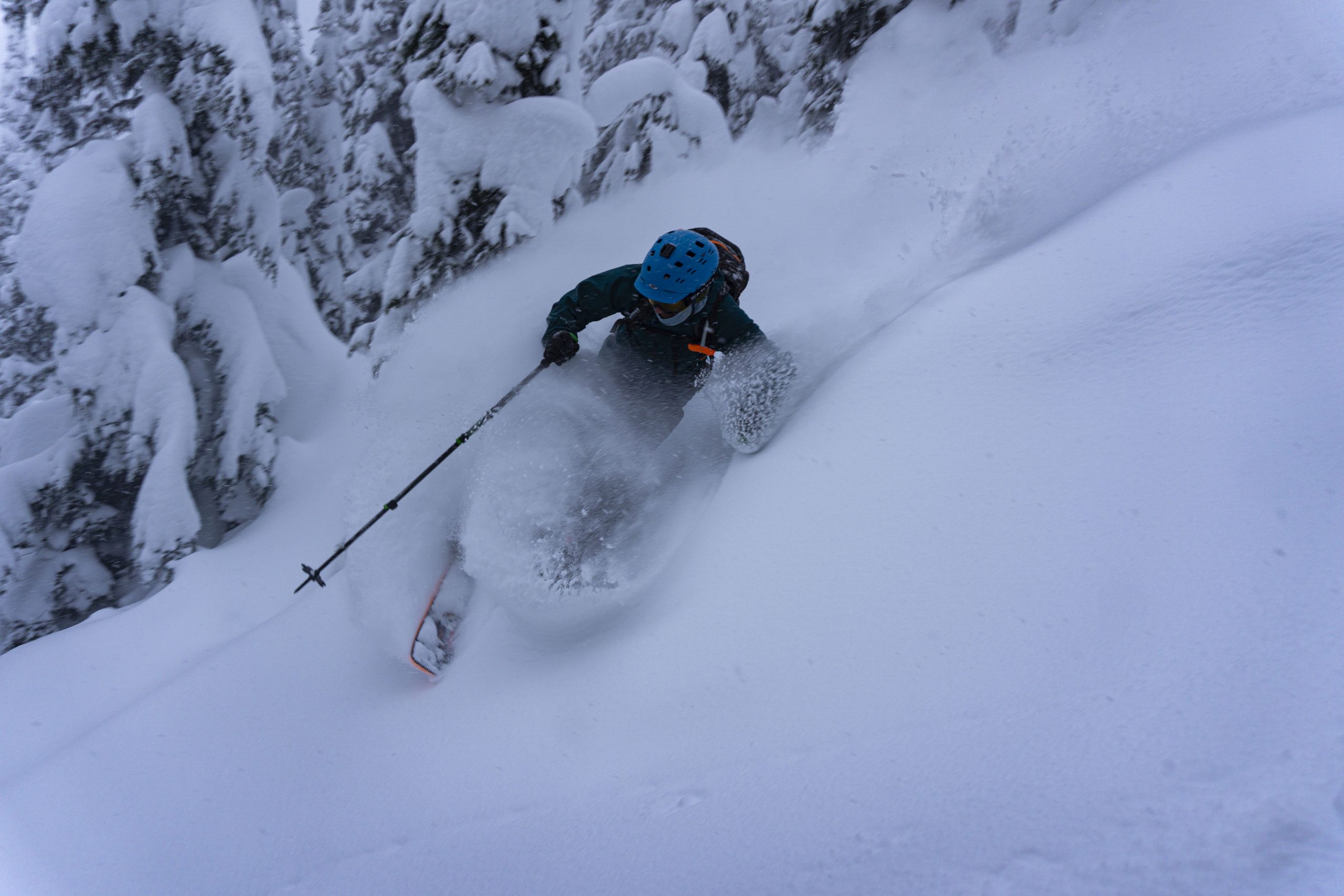 Ski boots!
Unphased, I turned around and drove us back to town.
Honestly, I needed the extra hour of rest…
The rain in town turned to snow and turned the edges of our mouths up.
It had been a rough go the past 2-days driving the "Powder Highway" in pouring rain and nefarious
fog not knowing our fate.
We've committed to at least 2 weeks up here and if all turned out rain and fog and slop and trash, we'd have been shattered.
That all changed when we stepped out of the car, slapped on skins, and felt new snow squeak under our skis.
The vibe changed violently.
Wrinkles in our brows smoothed.
The pitch of our voices raised an octave.
Stories and laughter flowed for 2 and a half hours as we climbed high watching the snow stack higher.
4-7″ of new, fluffy snow on top of wet snow greeted us on top.
It snowed moderately all day.
Wide-open pow skiing morphed into dense tree hallway hunting with the occasional accidental pillow drop.
At the bottom we were ecstatic.
High fives, hugs, hoots.
We skied too low and had to cross the creek in a goofy spot.
Duane damn near fell in the creek and gave us a good laugh.
We drove home happy.
The Powder Highway delivered and it was clearly promising to deliver much much more…
SnowBrains Powder Highway 2022
Photos