Report from January 19, 2022
Yesterday we got up early and charged out into the backcountry.
The sun was out, making us freak out…
I had been in an avalanche just the day before, so we knew we had to keep it mellow.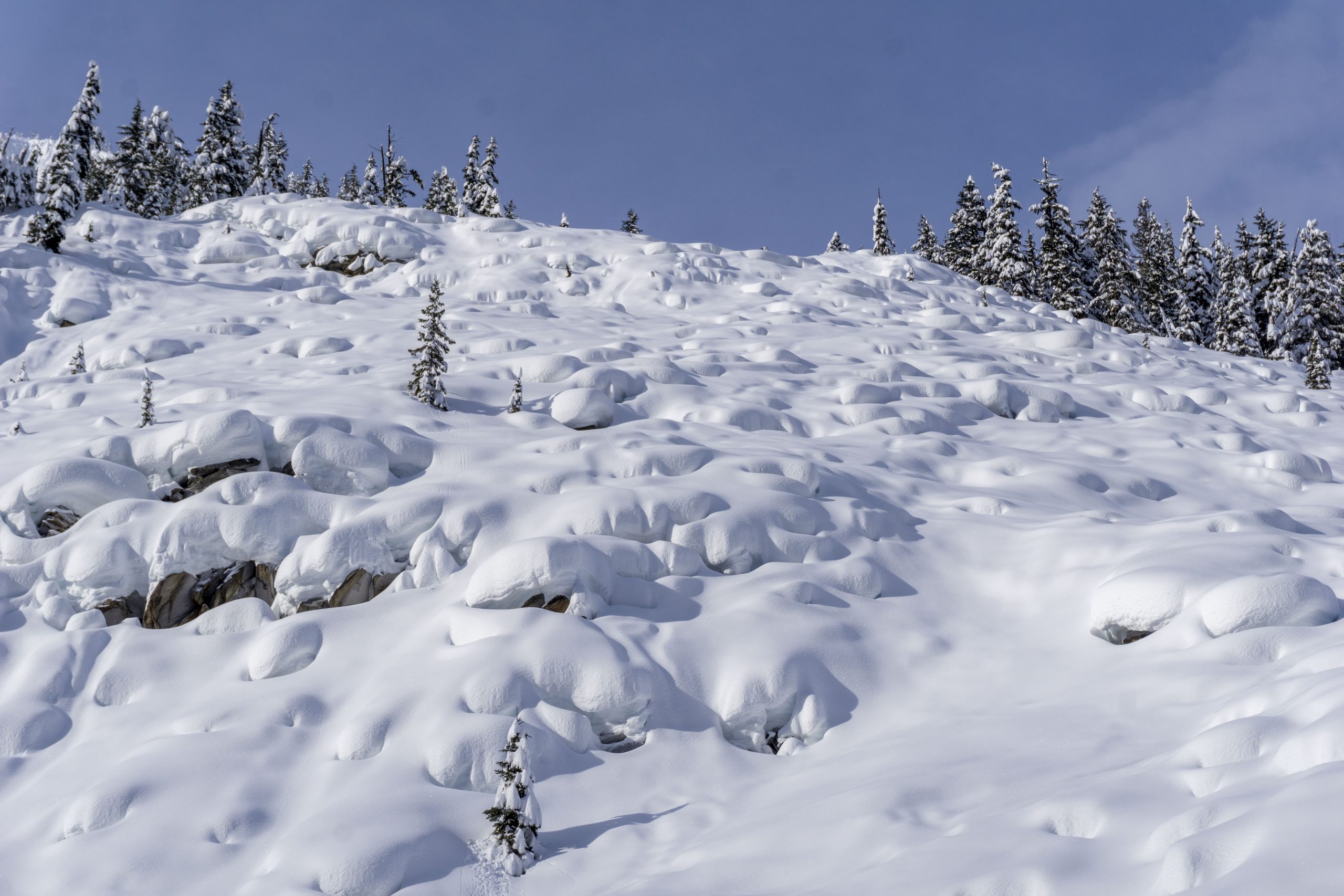 I spent 2+ months in this area back in 2018, and I knew the perfect, mellow, happy, pillow-popping zone for us that was low angle and not exposed from above.
We charged out there and hit the bottom of the zone just as the sun was starting to rise on it at 10:30 am.
I've never seen this zone so filled in – which is rad – but there are fewer pillows than usual, ha!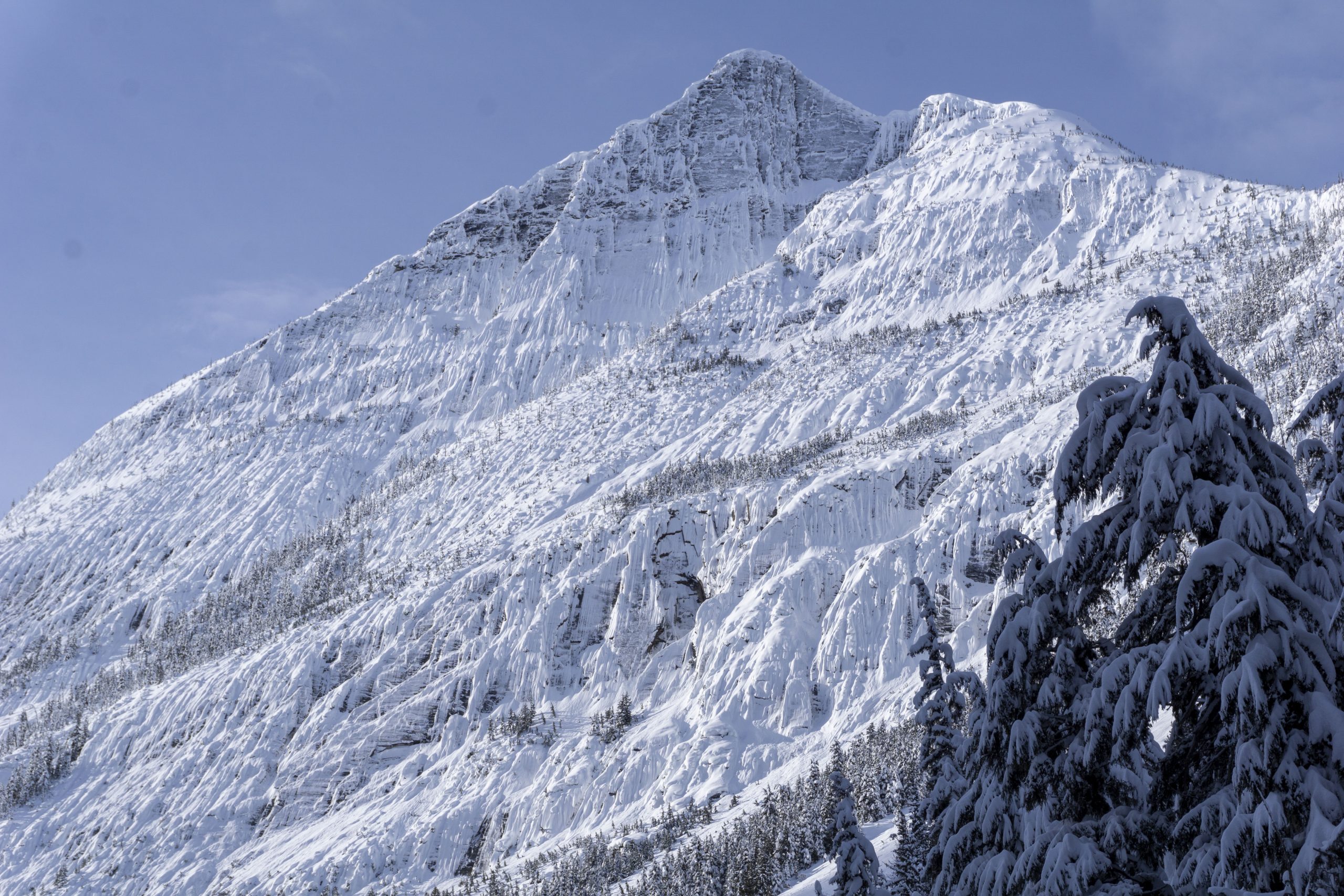 We ran up it as fast as we could, frothing.
The snow was too deep, and I've been battling a bad knee this season, so we took it easy on our first run to see how the pillow landings were skiing.
They were skiing damn good!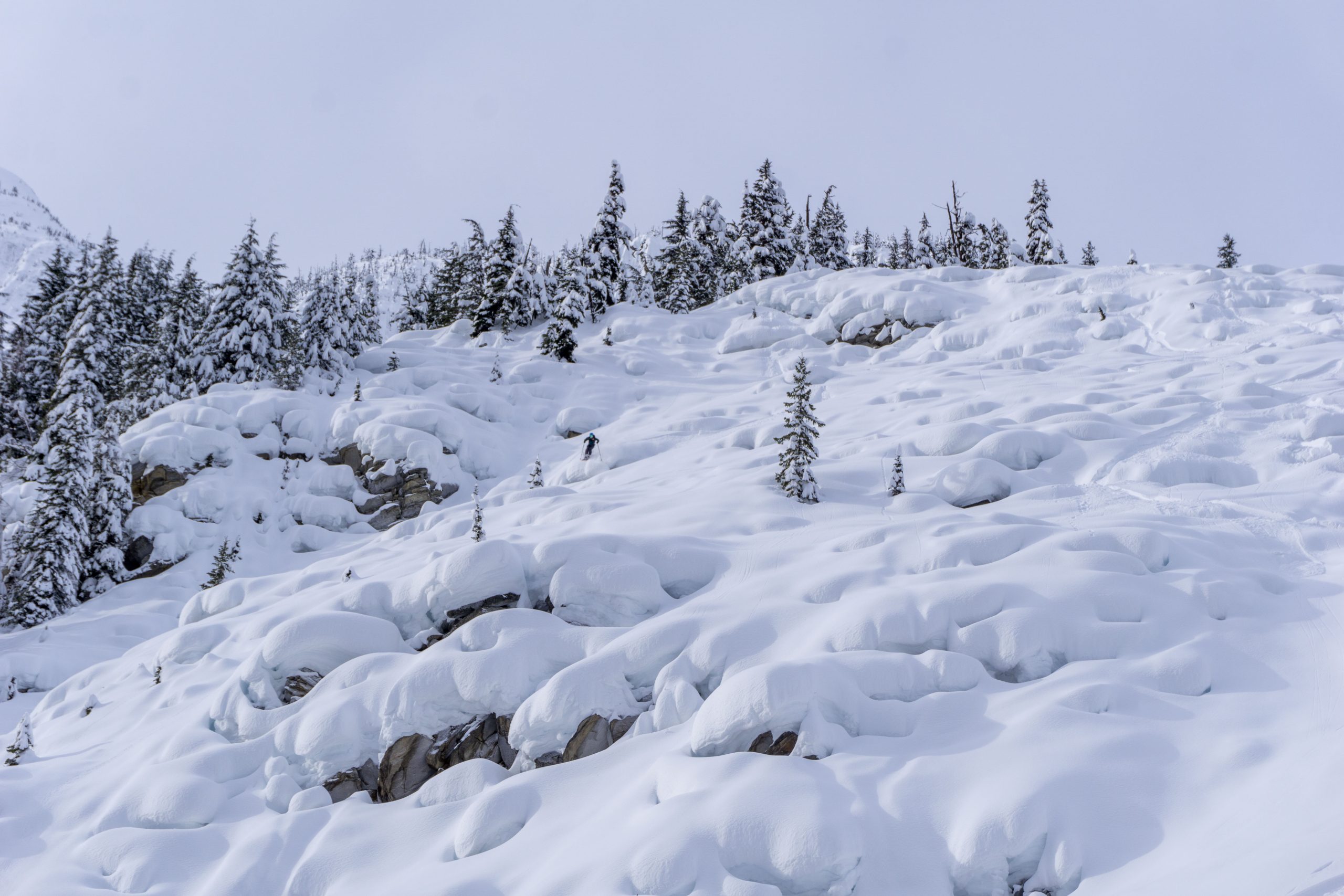 On my first run, I skied a super mellow line and realized I could have upped it a couple of notches.
That first run was in the sun, and as we were hiking back up, the snow went down again, hitting the north side of a notch in a mountain.
By the time we'd gotten back to the top, we'd experienced our 2nd sunrise as the sun drifted sideways and reappeared on the other side of the notch.
By then, in classic British Columbia fashion, clouds were miraculously forming everywhere and fading out our sun…
On our 2nd run, we all pushed it harder and got in some solid drops given the conditions and exchanged high fives and stoke at the bottom.
Back up for a 3rd in the dark now.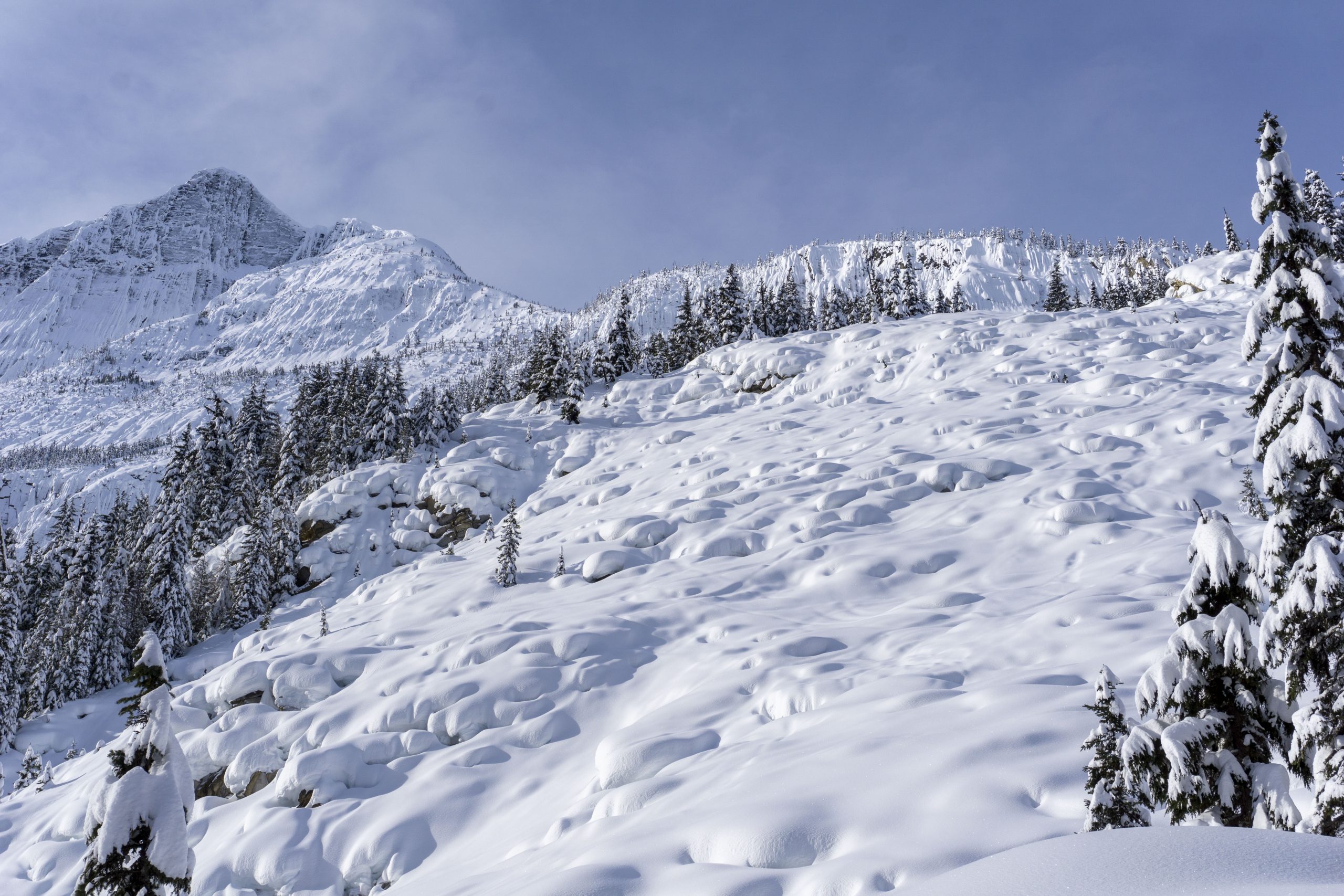 One cloud decided to sit right on the ridgeline and block the little window of sun we had in this zone.
The 3rd run was our favorite as we'd figured out the thick snow a bit more and gotten more confident on the pillow drops.
We scooted out of the zone, pumped we'd gotten a little sun, and gotten to ski a ridiculously fun zone without exposing ourselves to avalanches.
British Columbia in mid-winter is wonderous.
SnowBrains Powder Highway 2022
Photos in Chronological Order