Report from January 20, 2021
Revelstoke Mountain Resort, BC, has already gotten 306″ of snowfall this season!
"The new snow on top of the groomed runs was the winner today." – Duane
We woke up today expecting a dusting of snow.
But there was 6″ on the car!
We got out there early and lined up for the gondola at Revelstoke Mountain Resort, BC.
Gnorm the Gnome was reporting 17cms of new snow this morning.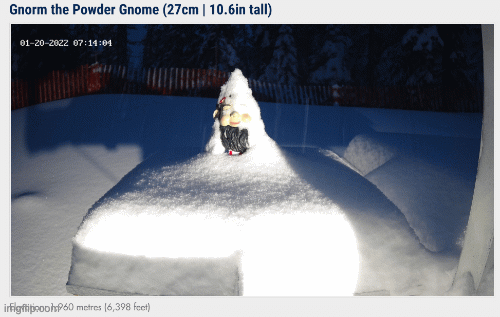 The mountain was a fun puzzle today.
Up high was cold and dry snow, but you still felt the bottom a bit.
In the middle of the mountain was the sweet spot where it felt more bottomless, and you could open it up a bit.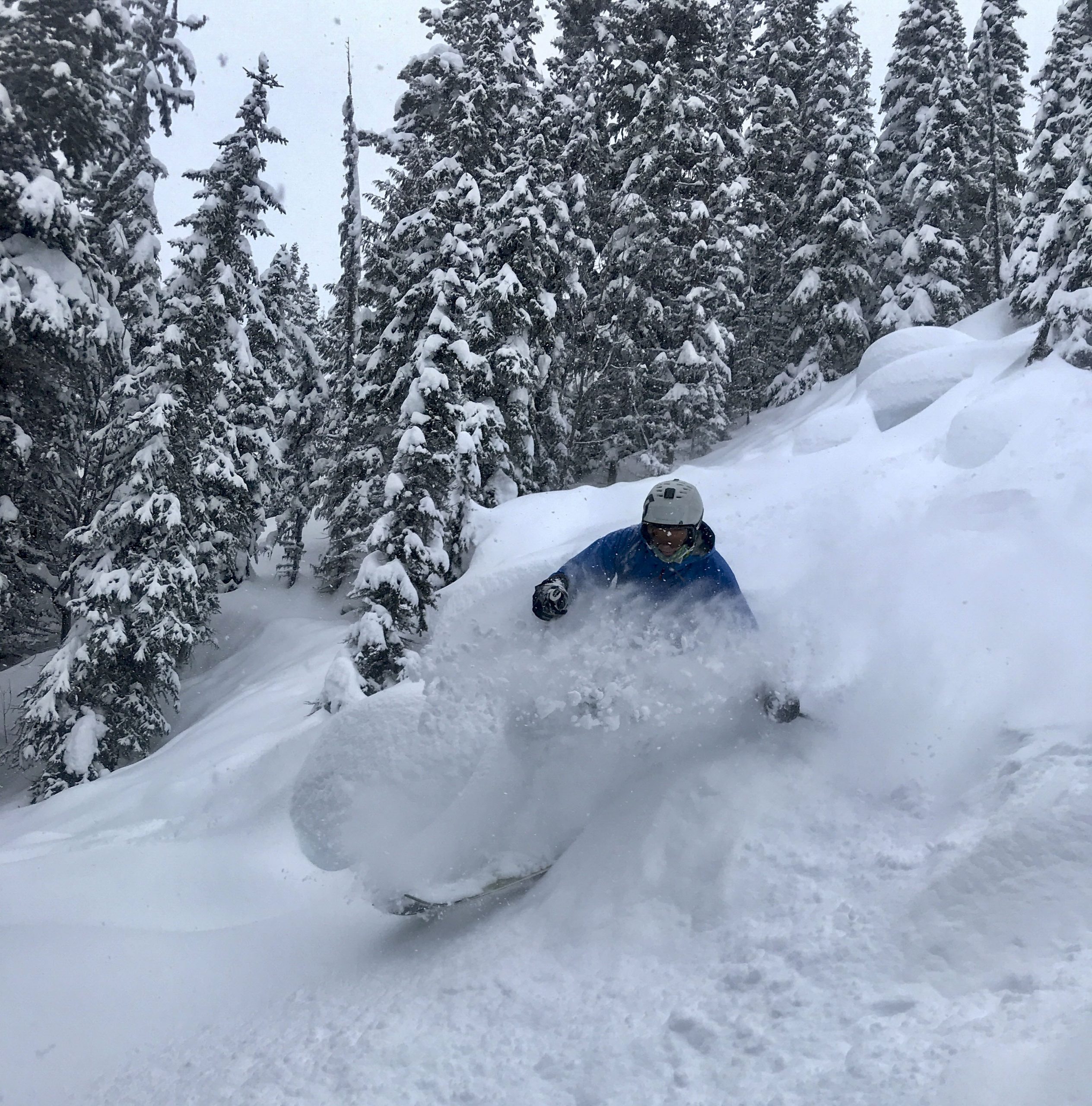 The new snow on groomers mid-mountain off the gondola was money!
We found some fun pillow skiing near 'Kill the Banker' that was a blast.
What was crazy is that there was as much snow in town as there was 6,000′ up the mountain at the top of the Stoke Chair.
We started the day on the Stoke, then honed into that mid-mountain sweet spot and did gondola laps the rest of the day.
Life is good in Revelstoke, BC!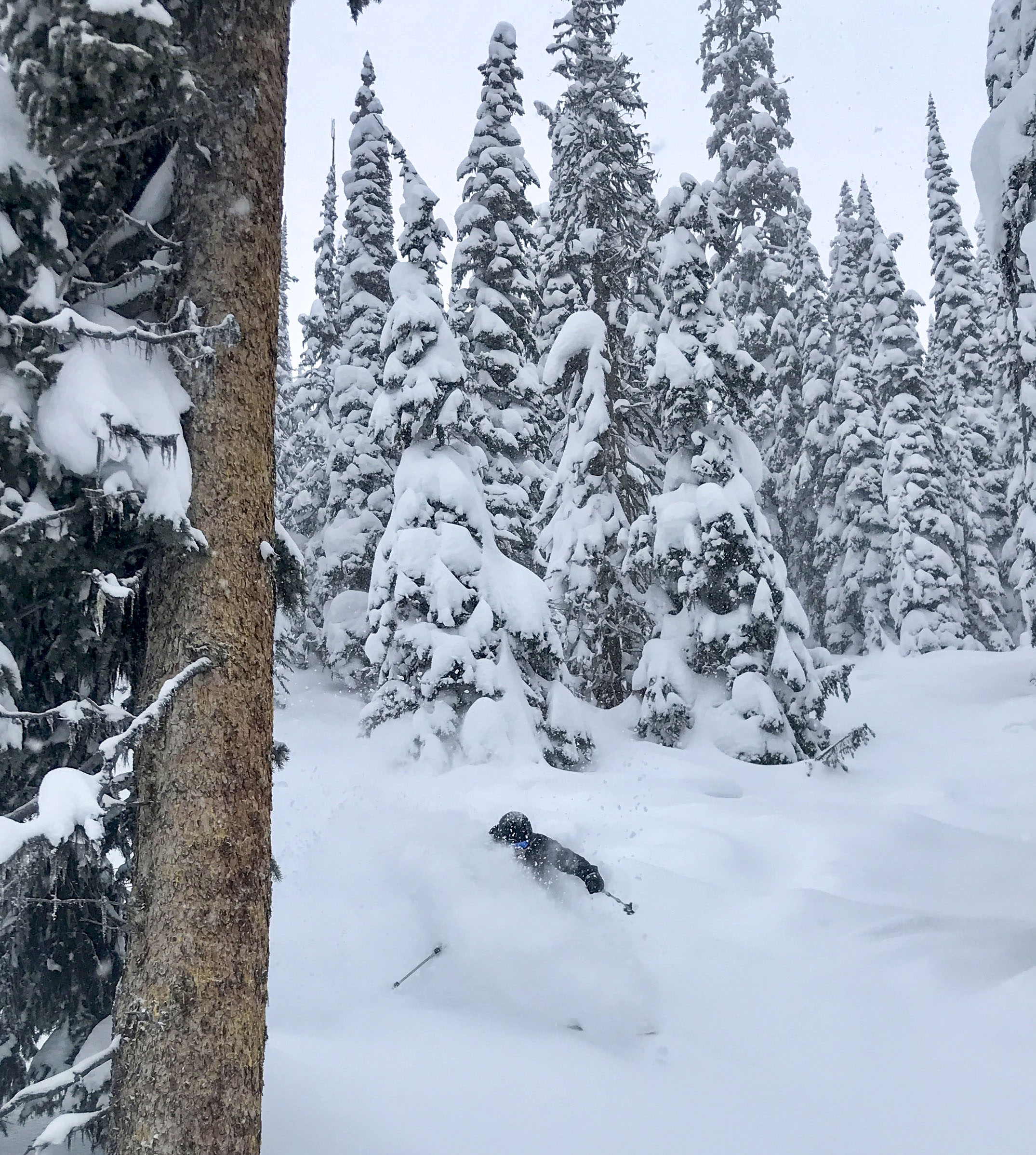 Tomorrow we're off to Golden, BC, to get ready for our helicopter into the Meadow Hut with Golden Alpine Holidays…
It's about to get wild!
SnowBrains Powder Highway 2022
Snow Numbers
Weather Forecast
Photos