This past season, I had the opportunity to test the Aleck 006, Aleck's new flagship product. In this review, I'll be evaluating the Aleck 006 system in comfort, sound quality, functionality, and ease of use.
Comfort
The Aleck 006 is compatible with nearly every modern helmet. These days, most helmets feature pockets in the ear flaps for headphones, so compatibility shouldn't be an issue. I found the Aleck 006 very easy to install.
Once they were in the ear flaps, I found that the Aleck 006 did somewhat change the fit. The ear flaps were firmer and didn't conform to my head as well as they used to, but it was to a minor enough extent that it didn't bother me too much and could be compensated for by adjusting the tightness of the under-chin strap. Still, by the end of long days, my ears were sometimes sore. With that being said, the Aleck 006 is far thinner than other alternatives on the market, so they were far more comfortable than similar products I've used in the past.
Overall, these headphones were fairly impressive in this category but could be more comfortable.
Audio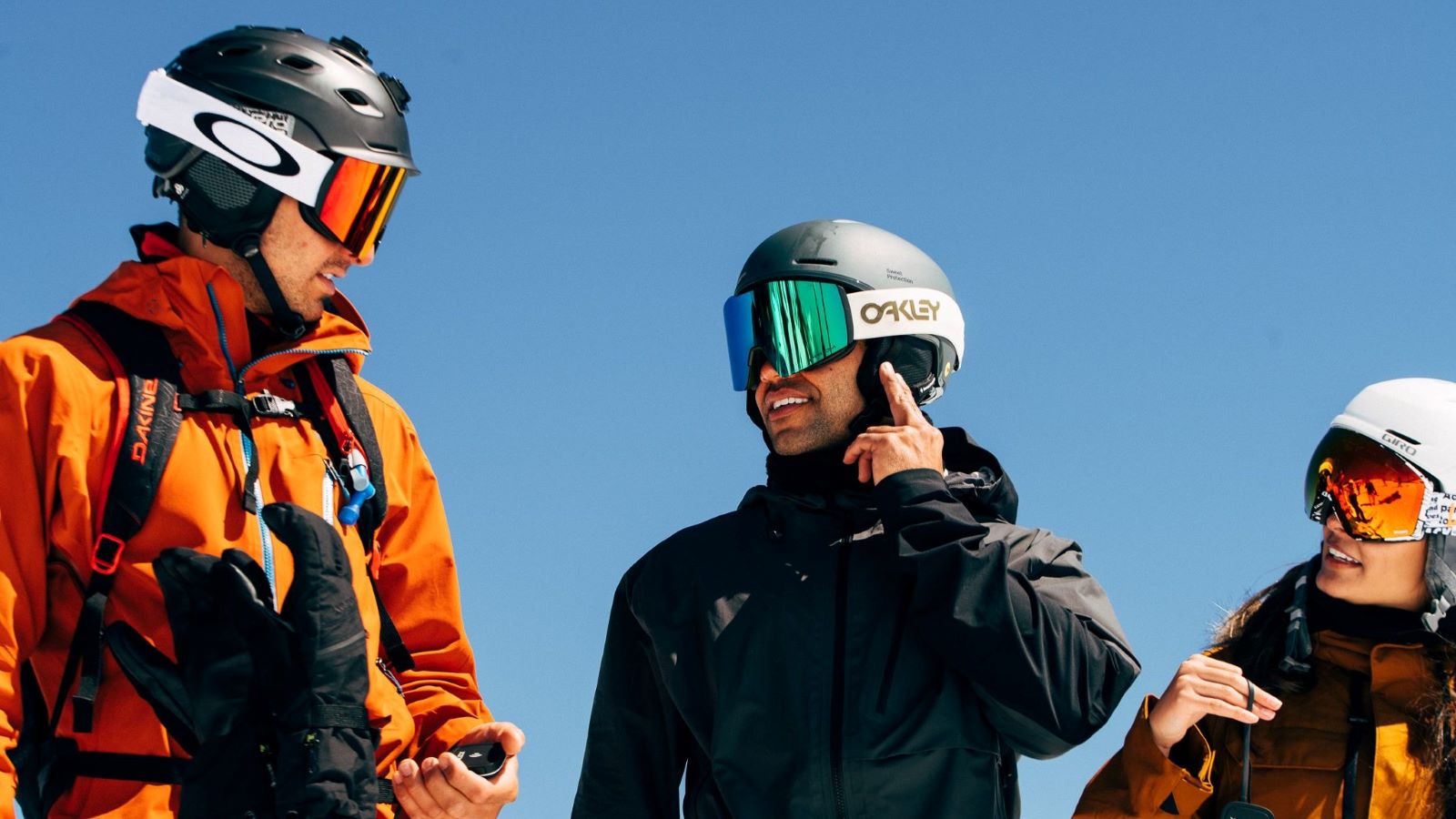 The sound quality on the Aleck 006 is really good. They're thin enough that when seated in the helmet headphone pouches, they lie right up next to your ear, so very little quality is lost as a result of unnecessary space. I'm a big Kanye West fan, and I found that his music was the perfect way to test the audio quality of these headphones since his music is so diverse with highs and lows, bass and melody, lyrics and instrumentals. The audio quality was frankly comparable to my AirPod Pros with transparency mode on; I could still hear the wind and other people talking to me, but the sound quality remained crisp across a variety of audible frequencies.
The Aleck 006 was definitely the best system I've used before in terms of audio quality.
Functionality and ease of use
This is another super important category, perhaps the most important category for this product other than the audio quality. The Aleck 006 is advertised to have lots of features: Bluetooth audio, voice communication with friends, GPS pinpointing, and more. The Bluetooth audio worked great; this system was as easy as AirPods or any other headphones to connect to my phone.
However, I found that the in-app functionalities like the friend GPS pinpointing and in-app comms were a bit harder to use. I got the in-app voice chat feature working with my friend eventually, but I ended up finding that it was easier to simply pair both devices to our phones and then call each other using cellular data since we were having trouble with push-to-talk vs comms always on in the app. For people wanting better audio quality, the in-app quality is far superior, but for me personally, it wasn't worth the hassle and was easier to just call. Regardless, the ability to communicate with partners on the slopes is crucial, especially in trees and other consequential terrains. In certain situations, I could legitimately see this ability meaning the difference between life and death.
The functionality of the Aleck 006 is very good, but it would be nice if some of the features were easier to use.
Closing thoughts
Overall, I was really happy with this product and used them nearly every day last season, whether I was skiing alone or with friends. The ability to have music, talk with friends, and more are all benefits that can enhance anyone's ski day, regardless of their ability! Shop the Aleck 006 here.