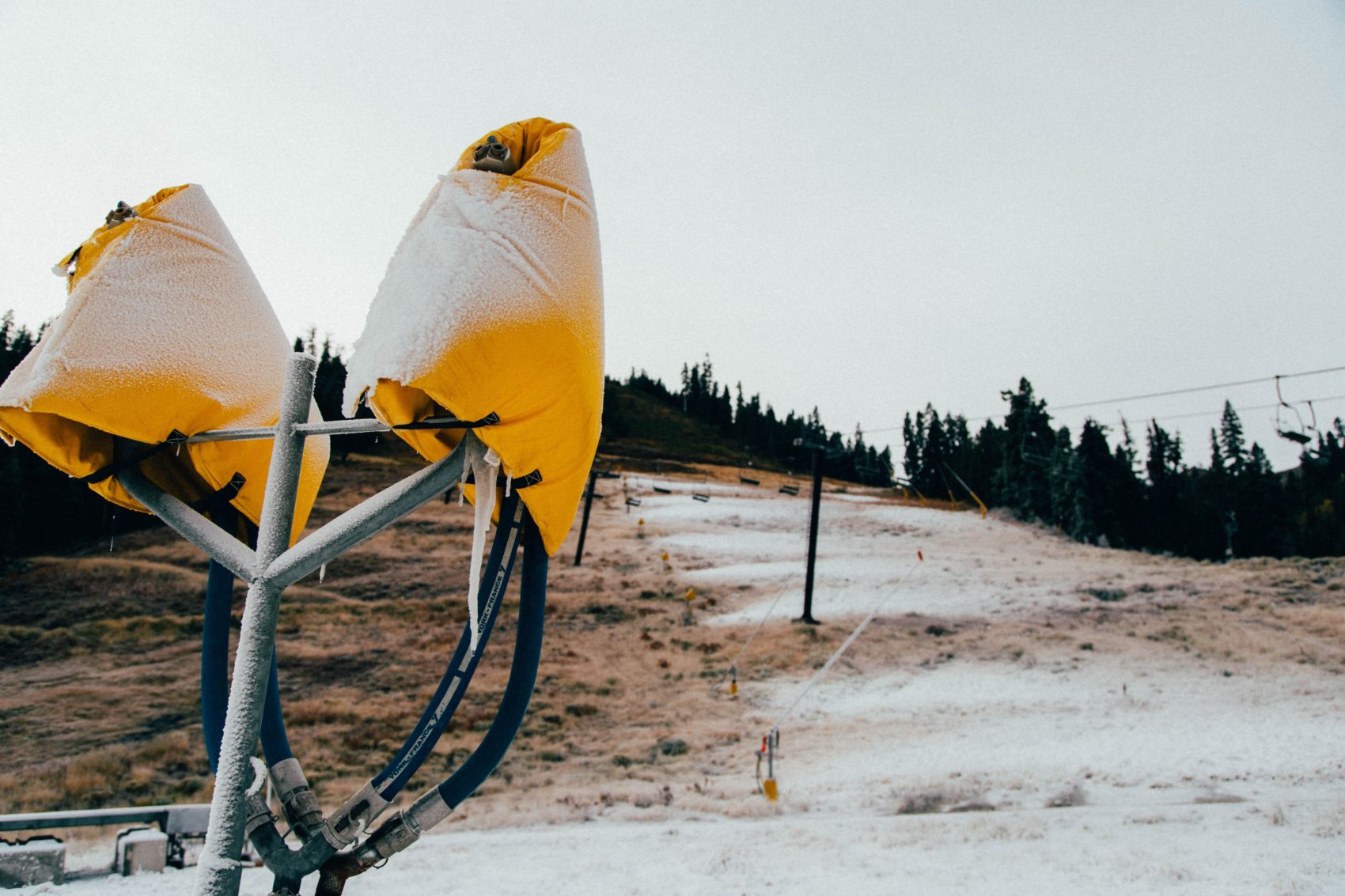 Temperatures dropped low enough on Thursday evening for Squaw Valley and Alpine Meadows to officially kick off snowmaking for the 2019/20 season. This on top of the dusting the higher elevations received Wednesday night.
We made snow last night into this morning on the upper and lower mountains at Squaw Valley and on the lower mountain at Alpine Meadows.
Snowmaking began on the exact same day it did last year, and a full 2-weeks earlier than 2017/18 when snowmaking began November 2nd.
With opening day less just a month away, scheduled for November 15th, let's hope temperatures remain low and Ullr delivers some natural snow too. Winter's coming people, winter is coming…