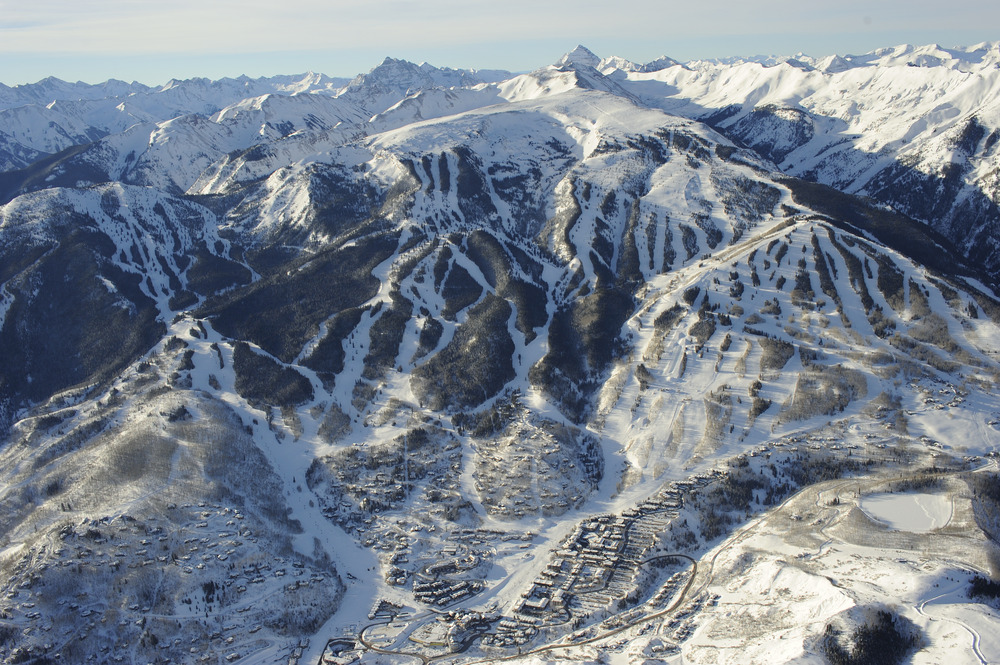 Snowmass and Aspen Mountain, CO will open for the season on Wednesday, November 25th, one day earlier than planned. With limited terrain on Snowmass and Aspen, and a desire to spread people out to support community efforts towards containing the spread of COVID-19, they will also be opening Panda Peak at Buttermilk for beginners starting Thursday, November 26 and running through Saturday, November 28. Aspen Highlands will open the Thunder Bowl lift and terrain for Thanksgiving Day only, Thursday, November 26 before returning to the race training venue for AVSC on Friday and through the weekend. Aspen Highlands and Buttermilk will close after these temporary openings and reopen as scheduled in December.
Aspen Skiing Company (SkiCo) are not implementing a reservation system, but will not hesitate to do so should health protocols and restricted terrain caused by poor snowfall require it.
"The way the [COVID-19 case] numbers are looking, it's likely at some point this season, as we get toward the holiday, we may need to implement a reservation system."

– Jeff Hanle, VP of Communications
SkiCo is asking that guests be thoughtful about the limited terrain and do what they can to spread out across the four mountain options and try to avoid the busiest times of the day. Understand this is not a typical opening day and if you want to be skiing in December and beyond, it is crucial that we all recognize this and do our part. We are all excited to get on the slopes and make some turns, but let's try to each do our part to keep the season alive. Mask wearing will be mandatory in all base areas, in all lift lines, on all lifts, and in all available facilities.
The resort is opening Tuesday 24th, just for employees, to allow them the chance to experience an opening day without crowding the slopes on the actual opening day.
With limited terrain, Aspen Mountain and Snowmass will be closed to uphilling between 8 am-5 pm daily Monday, November 23 through Sunday, November 29.
Food and beverage services will be limited by state and county regulations and will be limited to 25% capacity for indoor dining, with grab and go items available for outdoor dining. Operational changes, including to on-mountain dining and ski school offerings, may occur before or during your visit based on restrictions as mandated by county health agencies.